Fantasy Flight Games: June Was Big Month For Arkham Horror Fans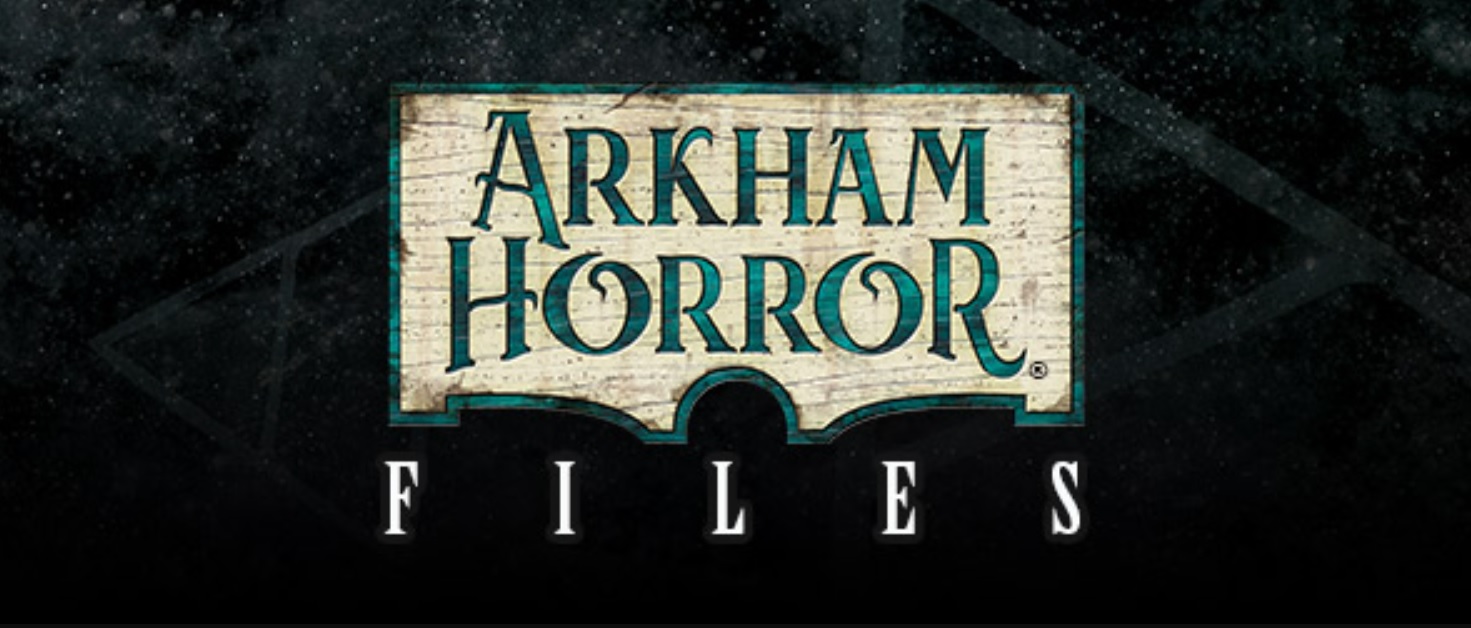 Fantasy Flight Games announced quite a few things for Arkham Horror as well as a new FAQ.
June was a great month for Arkham Horror fans. Lots of new products were announced for the FFG franchise as well as an updated FAQ for the Card Game. Let's take a quick look at the FAQ and then a recap of what all is coming soon from FFG.
Arkham Horror: The Card Game FAQ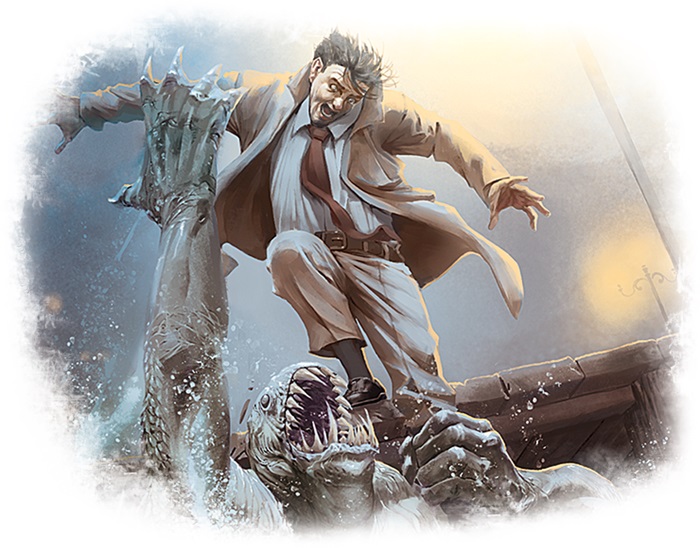 In case you missed it, FFG put out a new FAQ. You can read the entire FAQ here:
There's a lot to digest and the game designers took a moment to clarify what some of the changes were and the "why" behind those changes. If you're curious about their reasoning or if you just want to get some insight into the game itself, you can check out their entire write-up here. It's worth a look if you're into the game, game design, or how they want to manage the game as it moves forward.
Also, they are looking at releasing these types of FAQs roughly twice a year now. Ideally, an FAQ before and after each campaign release. The intention is to give decks a chance to shine before the campaigns hit and then once the players "break" things, they can issue a fix post-mortem so to speak.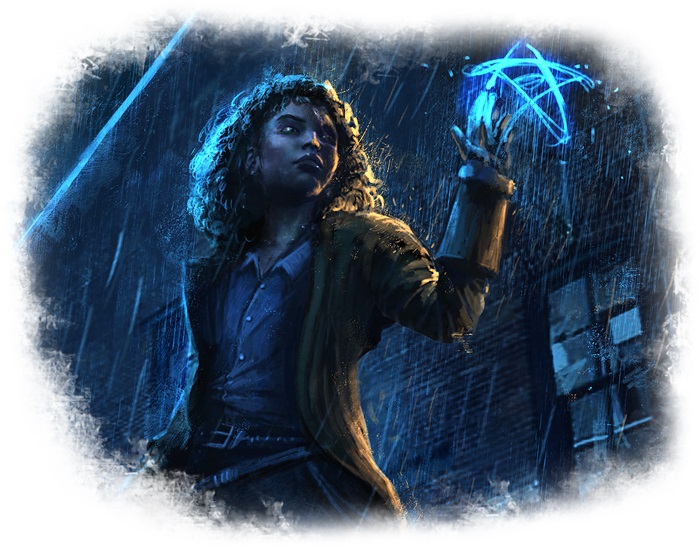 So Much Arkham Horror
In terms of products released, it was quite a lot. FFG was really hitting a stride with Arkham announcements so let's take a quick look at what June had in store.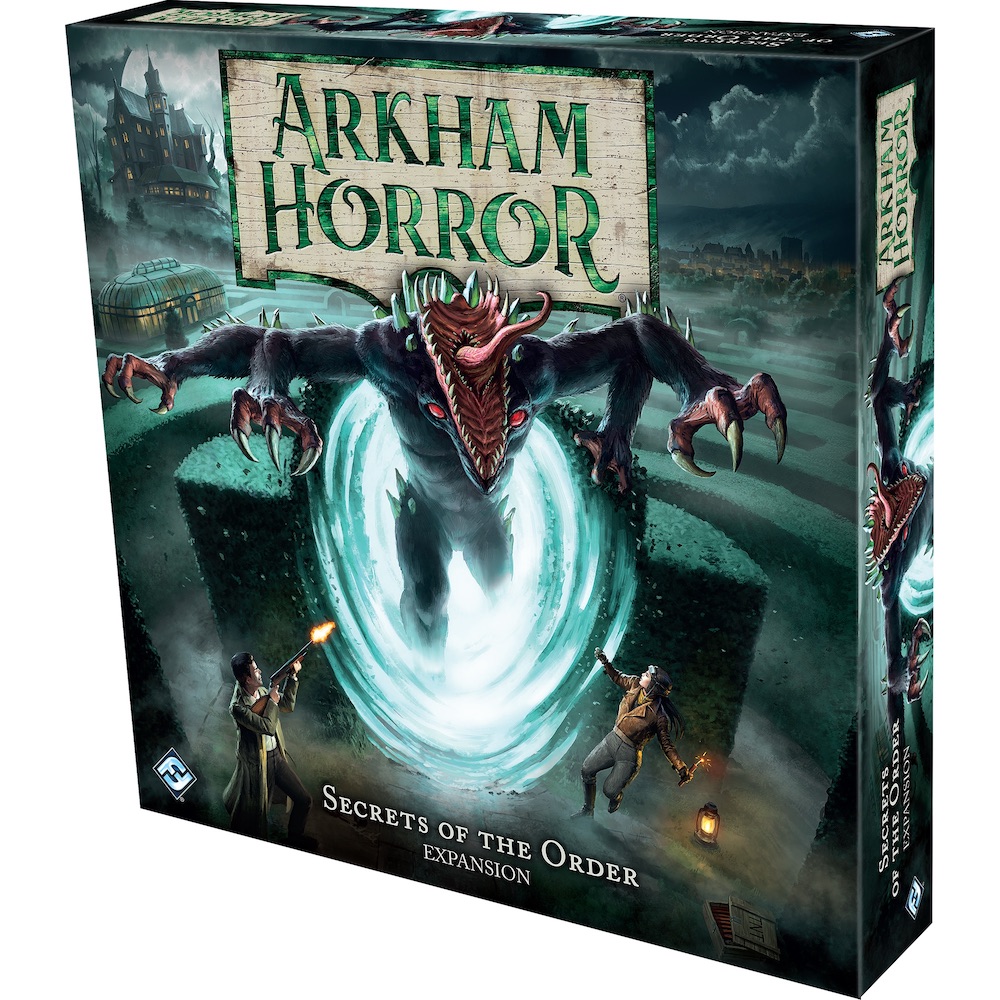 "The unquiet spirits of the dead cry out and ghouls stalk the midnight streets of Arkham. Derelict portals yawn open between our existence and the horrific unknown, and even in the storied French Hill neighborhood, the Order of the Silver Twilight plots their path to greater power.
This new expansion brings investigators to the classic neighborhood of French Hill while also sending them beyond our reality into the depths of the terrifying Underworld. Two new double-sided map tiles bring the older regions of Arkham, Massachusetts to life, including the aforementioned French Hill neighborhood, as well as the Underworld itself. Four more investigators join the party, ranging from the steadfast soldier Mark Harrigan to the confident aviatrix Winifred Habbamock. The investigators' jobs will not be easy—this expansion brings three entirely new scenarios into the fold, challenging investigators with restless spirits, secret cultists, and the depths of the Underworld itself. With over 130 new encounter and event cards, new assets, monsters, conditions, and a new type of map tile, Secrets of the Order opens a portal to a hoard of content, pulling you into some truly terrifying tales."
Subscribe to our newsletter!
Get Tabletop, RPG & Pop Culture news delivered directly to your inbox.
This expansion for the Board Game added quite a lot of content. New investigators, new enemies, new challenges and a ton more await in this expansion.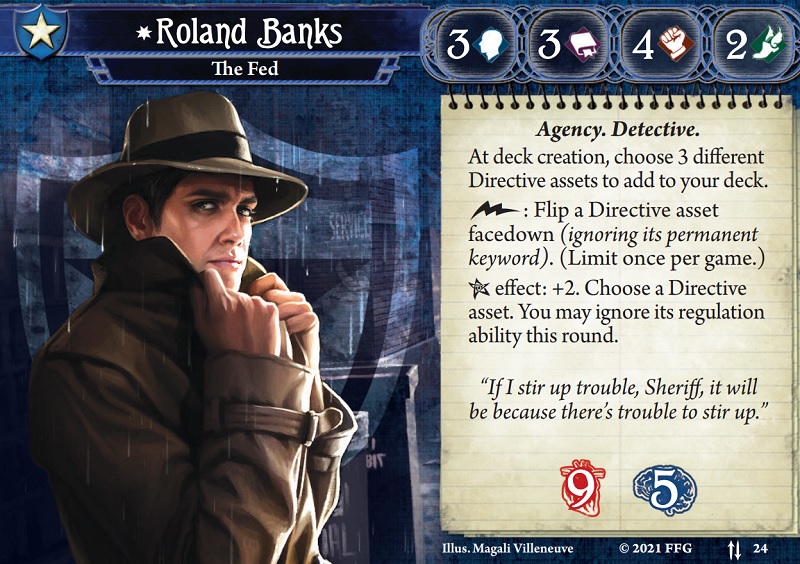 You'll need the Rules to use these cards correctly. It's a another parallel investigator card for players that they can download and use for free! The Challenge Scenario is no joke, either!
New Pre-Orders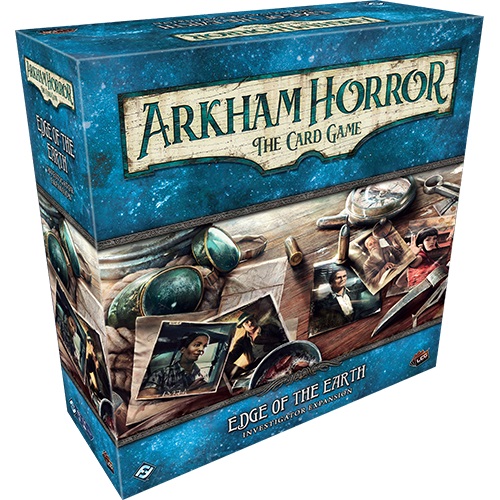 In the far, uncharted reaches of Antarctica, unspeakable horrors dwell on the edge of shadows. They lurk, wait, and watch, and with them comes a secret so ancient and profound that it threatens to tear apart our very understanding of the planet we call home- if it doesn't tear apart reality itself first. Thus, our intrepid investigators must delve into the mysteries of the great southern ice sheets and, hopefully, uncover the truth before it is too late. 
In the Edge of the Earth Investigator Expansion, you'll find a treasure trove of player cards the likes of which you've never seen in Arkham history. With five investigators and around 250 cards to expand your deckbuilding options, you won't want to miss this opportunity to strengthen your player card content like never before.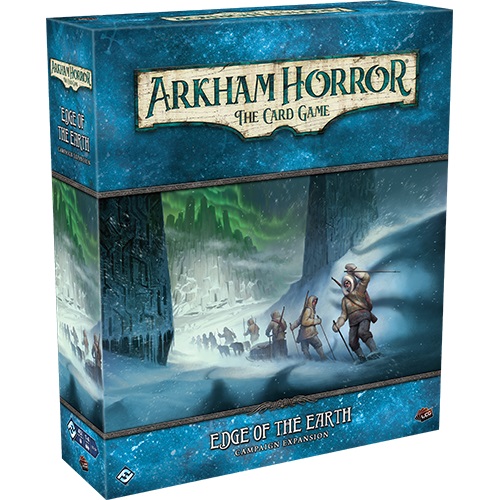 The Edge of the Earth Campaign Expansion has no player cards in sight. Instead, this expansion contains over 300 scenario cards to support the entirety of the Edge of the Earth campaign, including the materials for a breathtaking new story, branching paths, and more. The best part? All you need is a core set and a copy of this expansion to jump right into this chilling tale—no other materials required! While we will no longer be releasing monthly Mythos packs going forward, this single expansion contains about the same amount of content as an entire cycle from the old release model. It's a full campaign all in one package!
For the first time, FFG is changing how they are releasing their Arkham Horror Expansions. No longer will you need to buy the deluxe expansion and the follow-up Mythos Packs. Now, you'll be able to buy just the Campaign Cards or just the player cards for the entire cycle (or both) – all at once. No need to wait for months as the packs slowly roll out. Now it's going to be a full cycle you can play through immediately.
The boundaries between worlds have drawn perilously thin. Dark forces work in the shadows and call upon unspeakable horrors, strange happenings are discovered all throughout the city of Arkham, Massachusetts, and behind it all an Ancient One manipulates everything from beyond the veil. It is time to revisit that which started it all…
With a revamped system of organization and a number of quality-of-life improvements, this new version of the beloved LCG's core set is the perfect way for someone to dive into the game. The box comes with everything you need to get your Arkham campaigns started, including enough cards and components for up to three other players to join you in your quest against the Mythos. There is a reason why Arkham Horror: The Card Game has captivated players for almost five whole years!
FFG is also releasing a new revised core set. This will give new players the perfect entry point with all the starter cards you need, plus some upgrade paths, all in one spot. It will be replacing the old version and there will be enough cards in there for up to 4 investigators. On top of some quality of life improvements and new art there isn't anything "new" in the box. If you're an old vet, you're already up to date and won't "need" to pick this up. But if you're looking to get started, now you've got a core set that also has upgrades.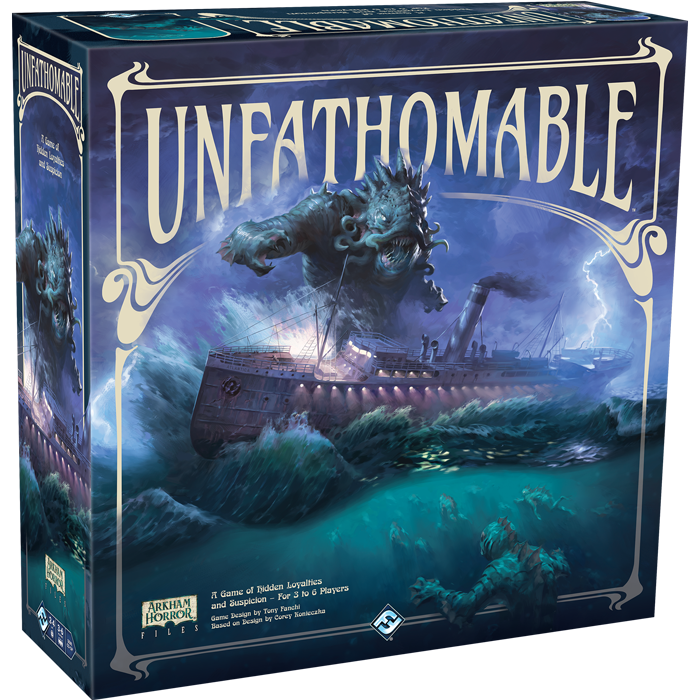 The year is 1913. The steamship SS Atlantica is two days out from port on its voyage across the Atlantic Ocean. Its unsuspecting passengers fully anticipated a calm journey to Boston, Massachusetts, with nothing out of the ordinary to look forward to. However, strange nightmares plague the minds of the people aboard the ship every night; rumors circulate of dark shapes following closely behind the ship just beneath the waves; and tensions rise when a body is discovered in the ship's chapel, signs of a strange ritual littered around the corpse. This voyage began like any other, but now it seems that the Atlantica may never reach its destination.
Immerse yourself among the passengers and crew of the SS Atlantica in this game of hidden loyalties, intrigue, and paranoia for three to six players. Some players are humans who are fighting for the survival of the ship, while others are traitors sent aboard the ship by mysterious beings to ensure that it never reaches port! Because player loyalties are hidden, determining who is friend and who is foe is critical to winning a thrilling game of Unfathomable.
Set in the previous deck before Arkham Horror, Unfathomable takes you on a perilous ocean journey. Mixing in some bluffing and betrayal mechanics, if you're a fan of the old Battlestar Galactica Board Game, get ready for a new spin – Arkham Horror Style!
What a time to be an Arkham Fan!