Lego Adds Thor's Home in New Asgard to Infinity Saga Collection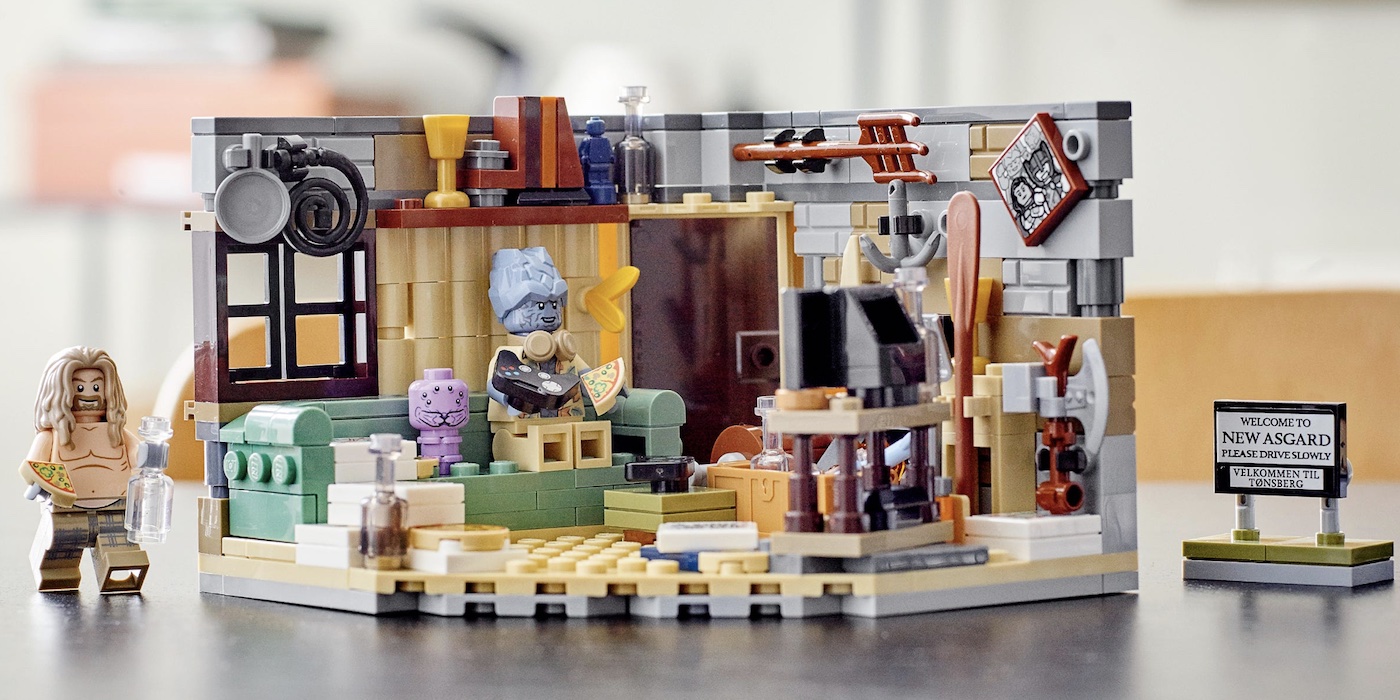 Check out all of the new Infinity Saga sets, plus the latest that features Thor's awesome digs in New Asgard.
After his failure at the end of Infinity War, Thor hid from the world (and himself) in a cottage on the outskirts of New Asgard. This brick built version recreates his home complete with a TV with gaming console, plenty of pizza to snack on, and two friends.
76200 Bro Thor's New Asgard – $49.99
265 pieces
3 in. (8 cm) high, 4.5 in. (12 cm) wide and 4.5 in. (12 cm) deep
Includes Bro Thor and Korg minifigures, a buildable Miek and lots of accessories – such as the Stormbreaker axe, a gaming console, pizza boxes and a TV – to inspire creative play and display.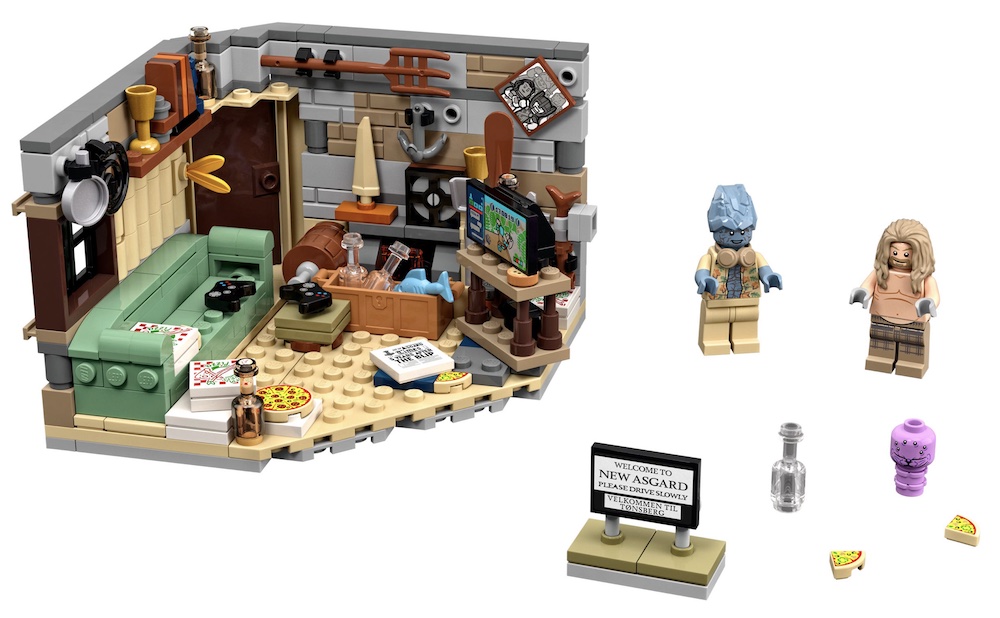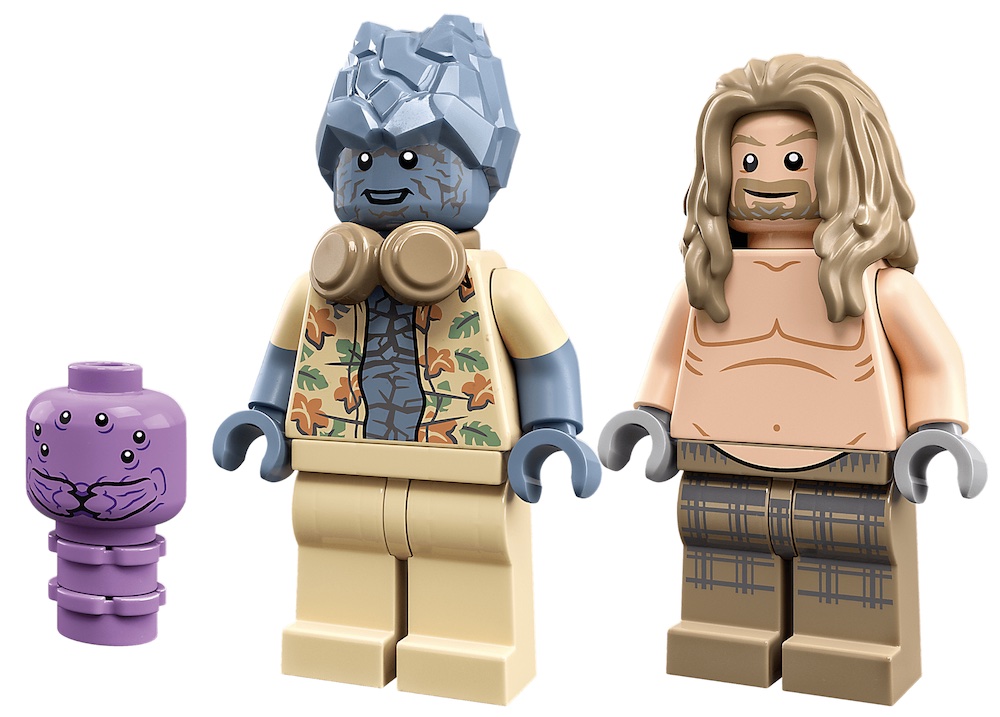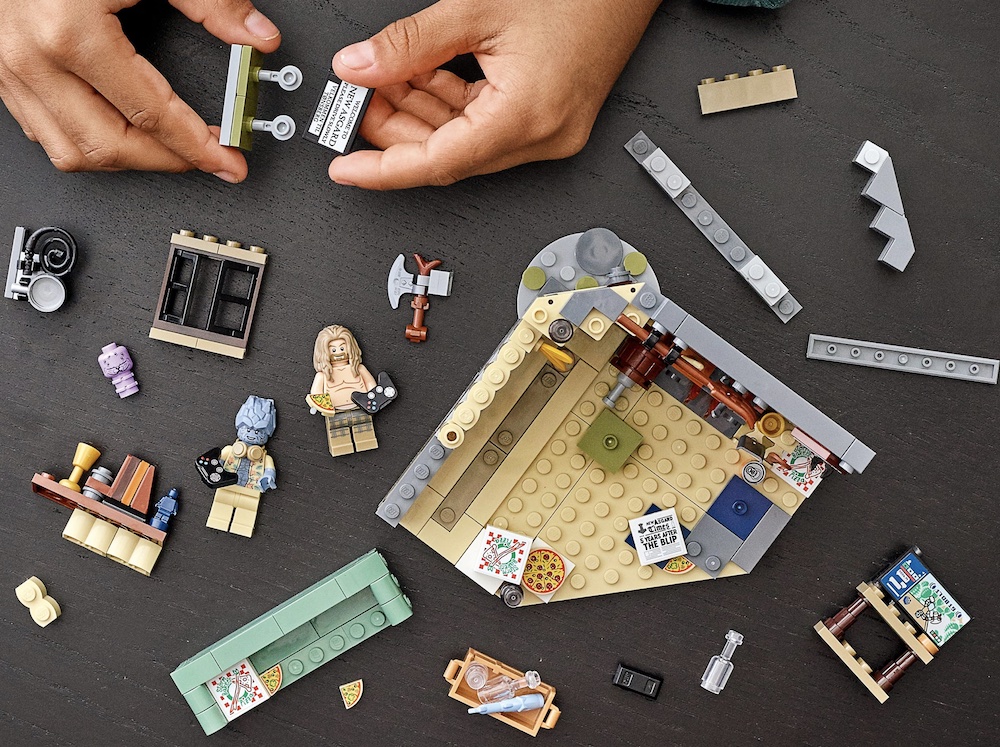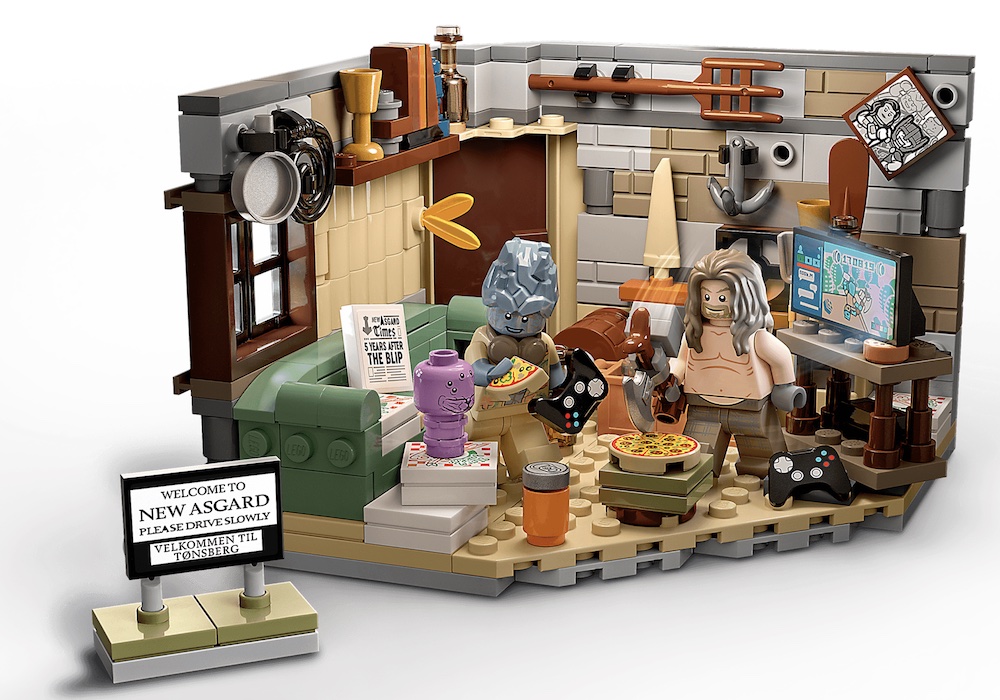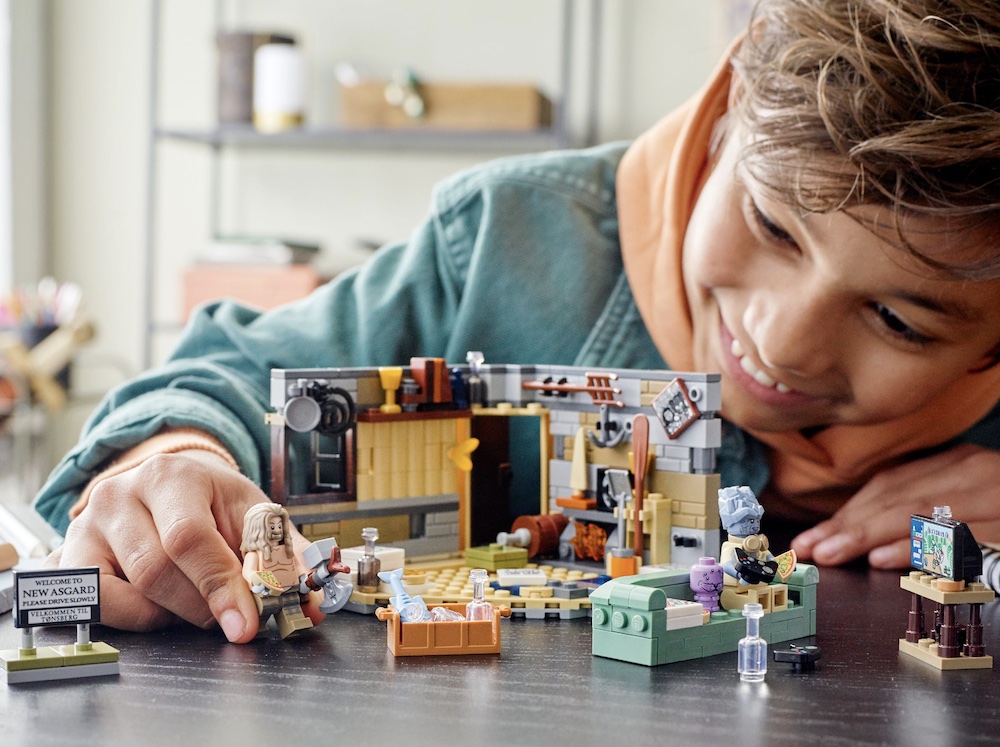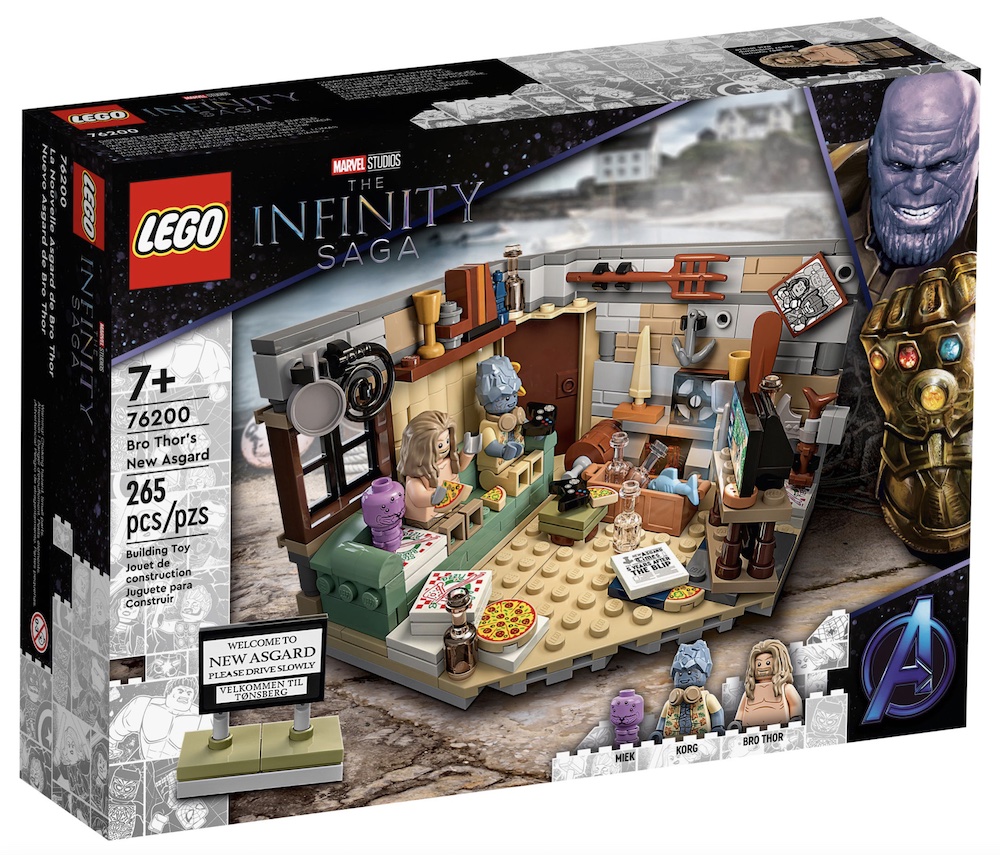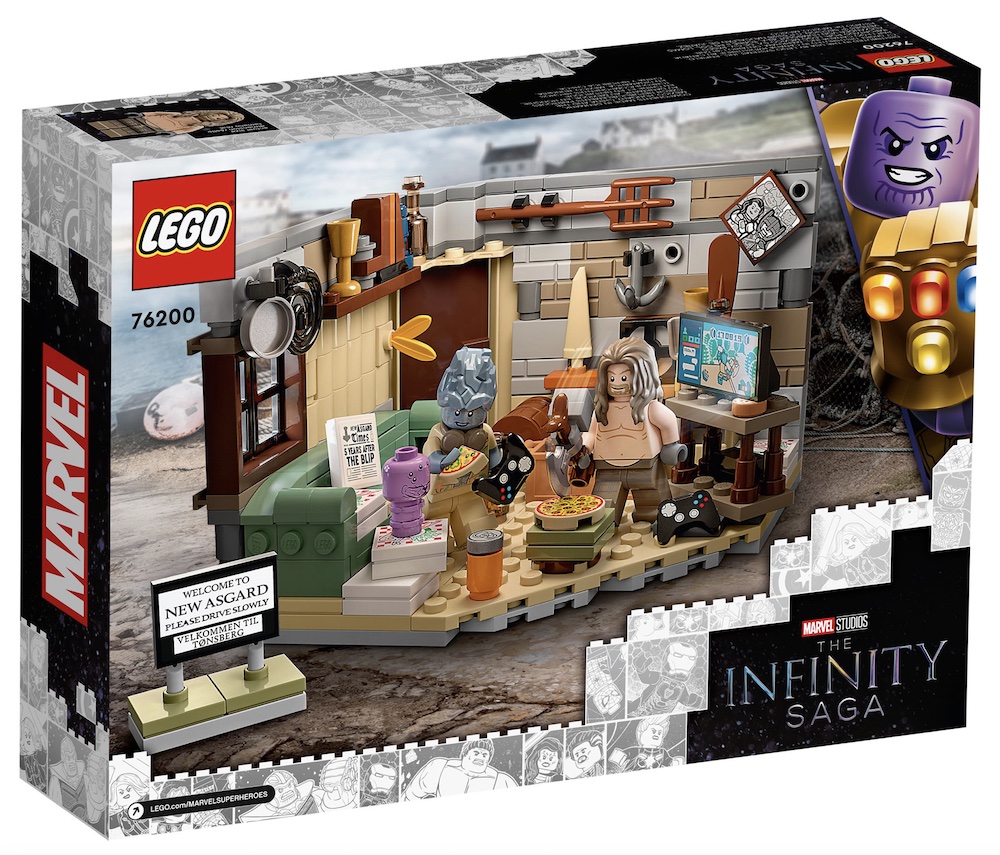 Infinity Saga Sets
Thor and his humble abode isn't the only new set for Lego's Infinity Saga line. It includes new sets from across all twenty-three movies that highlight vehicles, battles, and big moments for all of the characters.
76189 Captain America and Hydra Face-Off – $9.99
Subscribe to our newsletter!
Get Tabletop, RPG & Pop Culture news delivered directly to your inbox.
49 pieces
Motorcycle measures over 1.5 in. (4 cm) high, 4.5 in. (11 cm) long and 1.5 in. (4 cm) wide
Includes Captain America and Hydra agent minifigures, plus a buildable motorcycle and a disc shooter with detachable blaster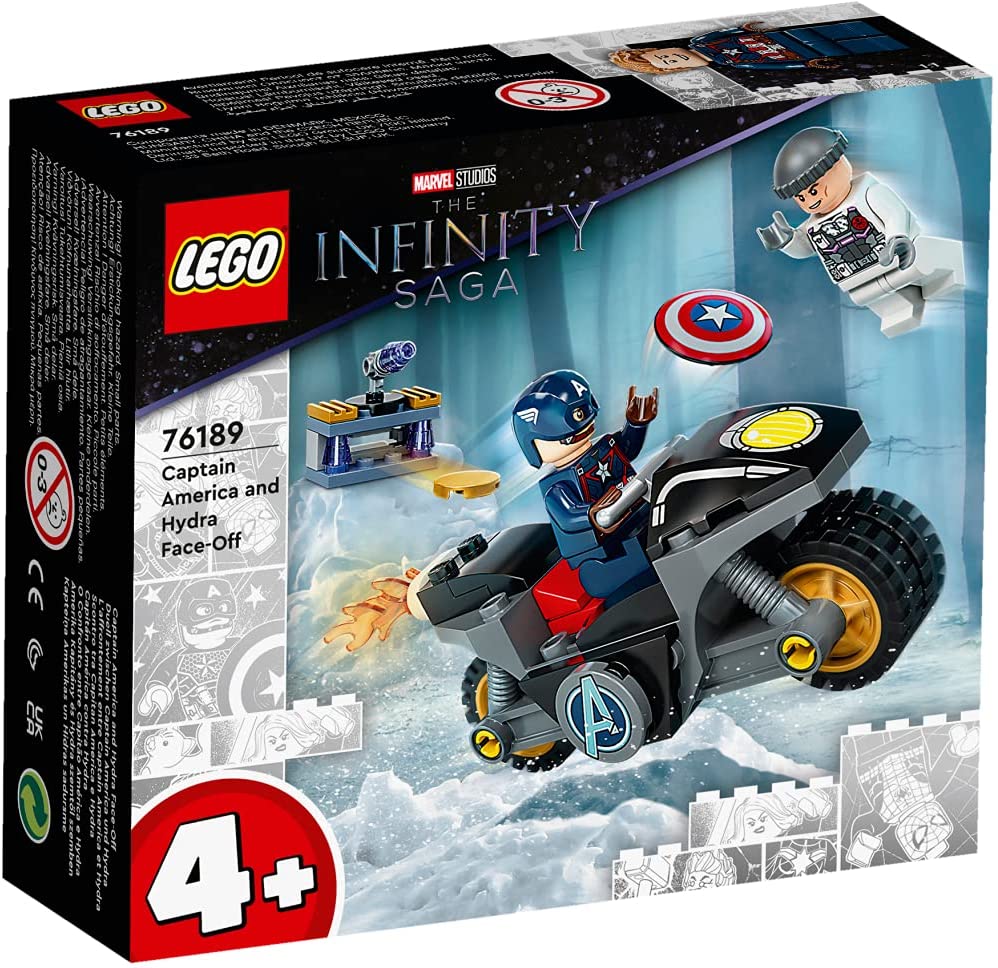 76186 Black Panther Dragon Flyer  – $19.99
202 pieces
Dragon Flyer measures over 1.5 in. (4 cm) high, 8.5 in. (22 cm) long and 11 in. (28 cm)
Includes 3 minifigures: Black Panther, his sister Shuri and Chitauri warrior armed with a power blaster
Dragon Flyer includes 2 stud shooters and movable wings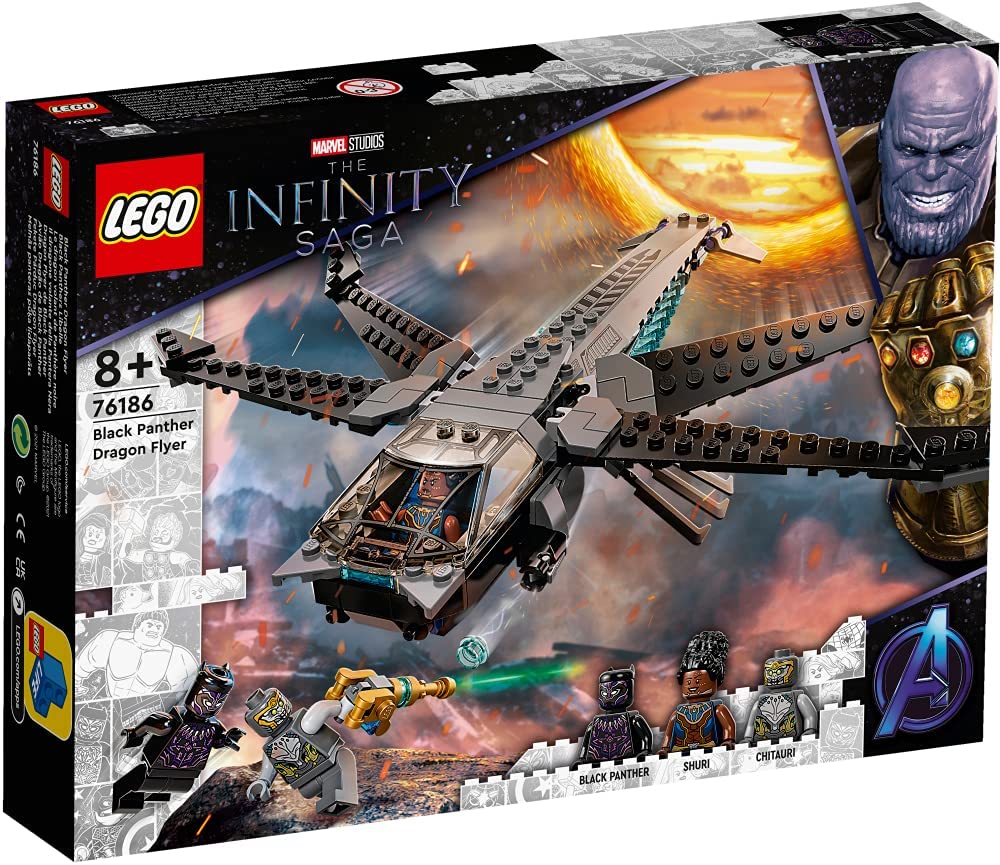 76190 Iron Man: Iron Monger Mayhem – $39.99
479 pieces
Mech is 7 in. (18 cm) tall and features posable limbs
Includes Iron Man, Obadiah Stane and Pepper Potts minifigures. The mech has a 6-stud shooter on its right arm, a 3-stud shooter on its left arm and a glow-in-the-dark arc reactor in its chest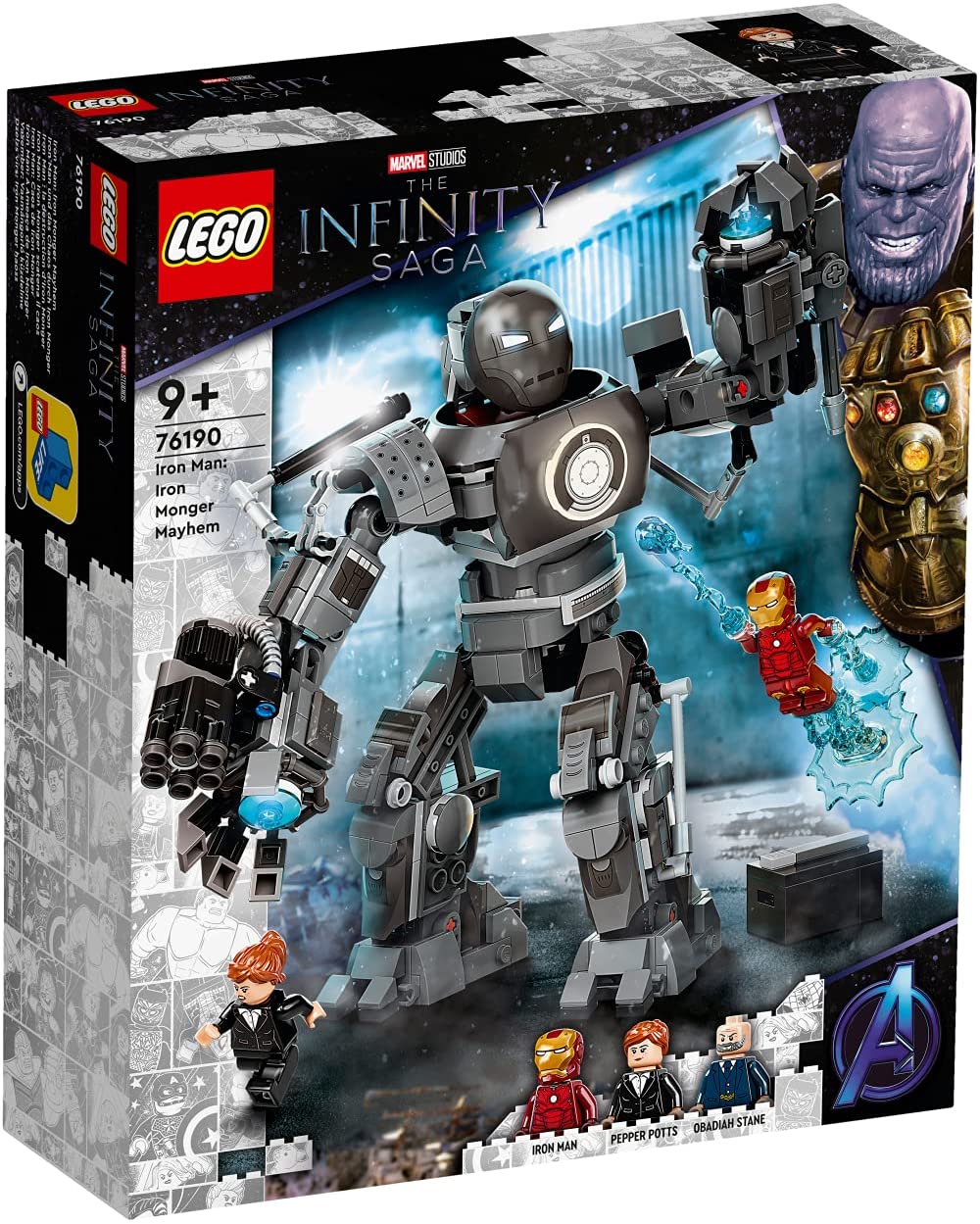 76192 Avengers Endgame Final Battle – $69.99
527 pieces
6 in. (16 cm) high, 12 in. (37 cm) wide and 4.5 in. (12 cm) deep
Includes Thor, Captain America, Black Panther, Iron Man, Scarlet Witch and Chitauri warrior minifigures, plus a Thanos figure and an Ant-Man microfigure
Features include a large cannon that turns, tilts and shoots a large, rubber-tipped arrow, and a turn-and-tilt radar on the roof of the compound
Accessories include snacks, drinks, a weapon-rack and authentic details, such as Thanos's double-bladed sword, which kids can rebuild into 2 single-handed swords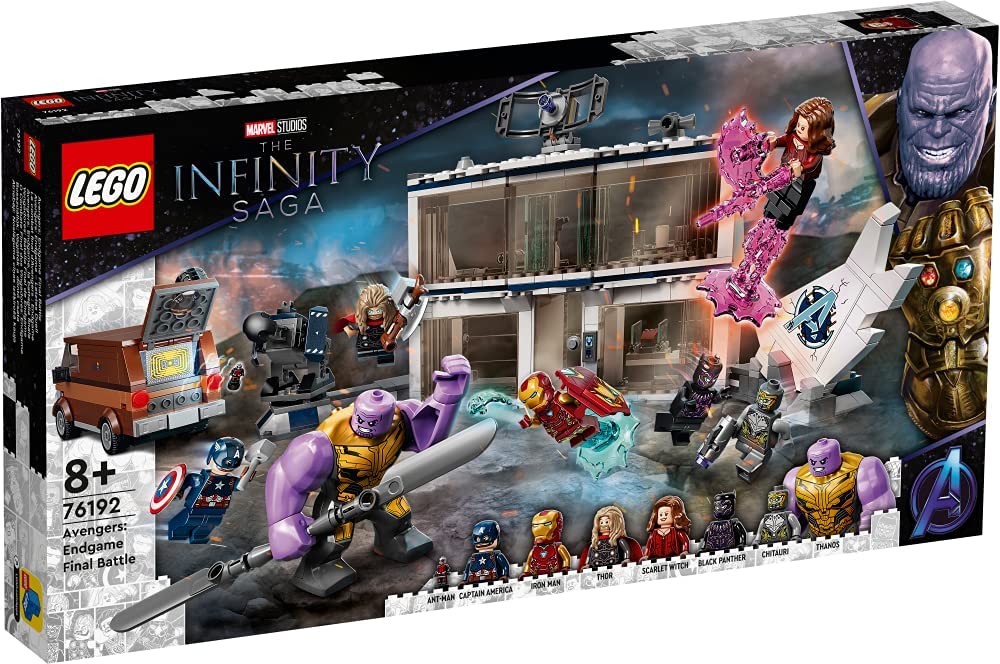 76193 The Guardians' Ship – $149.99
1901 pieces
9 in. (25 cm) high, 14 in. (36 cm) long and 23 in. (59 cm)
Includes Star-Lord, Groot, Rocket, Mantis, Thor and Chitauri warrior LEGO® minifigures, plus cool weapons and accessories
Sturdy, rotatable base