Netflix's 'Masters of the Universe: Revelation' Has the Power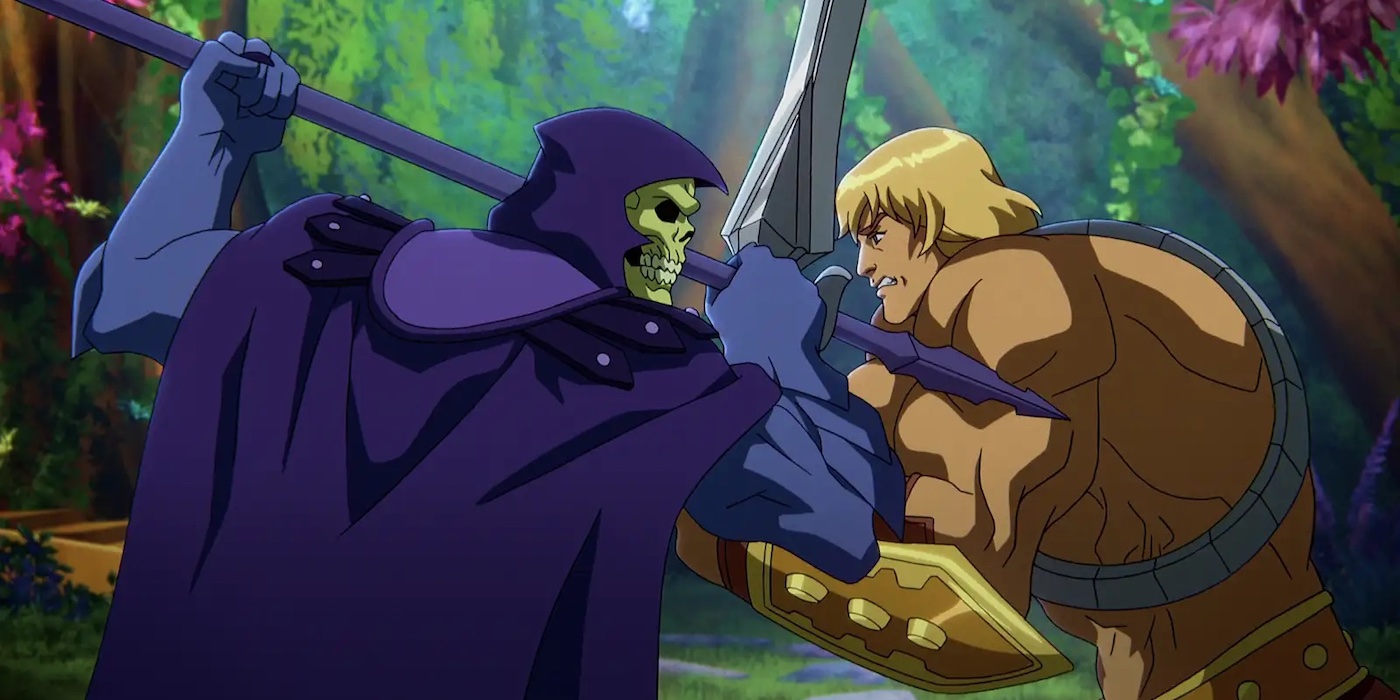 The war for Eternia begins again in the first part of Masters of the Universe: Revelation.
Kevin Smith aimed the series squarely the 30 and 40 something-year-old fans that watched as kids. He delivered. Its five episodes are an enjoyable jump back into that space in a way that's written for grown-ups. The story has real stakes.
I'm not a purist. I watched the cartoon as a kid, begged my folks for the toys for Christmas, and have a lot of fond memories. From that standpoint – I really enjoyed part one. It feels like a version of Eternia that's grown up but not forgotten what it is. The corny humor is still there, the altruism, the schemes, and heroic journeys. The animation is a nice blend of modern and original series; and it has great music.
The animation is from Powerhouse Animation, the folks behind Castlevania. Plus it has an amazing voice cast including Kevin Conroy, Lena Headey, Stephen Root, Jason Mewes, Alicia Silverstone, and Mark Hamill. The cast really elevates the whole project.
Spoilers Below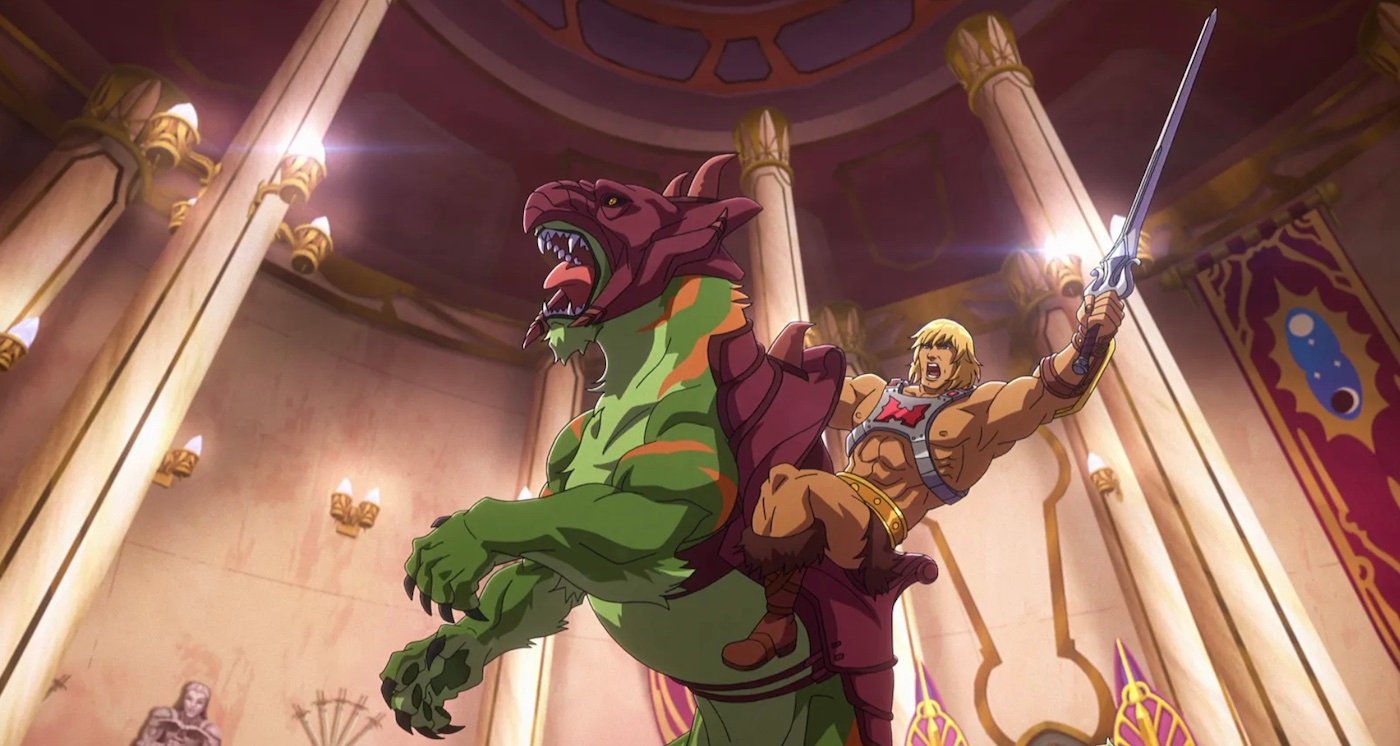 It opens with a grand celebration for Teela and Eternia, and a battle that has been going for forty years. Skeletor's desire for all of the magic in the universe is never-ending, and this time it ends in his demise… and He-Man's. The opening of this story removes its leads, focusing instead on side characters and what it would mean if it was all a big lie. It makes for a story that's more compelling and gives new life to secondary characters like Teela and Evil-Lyn.
Teela's arc is a true hero's arc. She's a warrior. It's not an afterthought, and while the loss of Adam is on her mind it's not the only thing. It's refreshing. The same can be said for Evil-Lyn, who was given an unexpected level of complexity (in part thanks to Lena Headey's performance).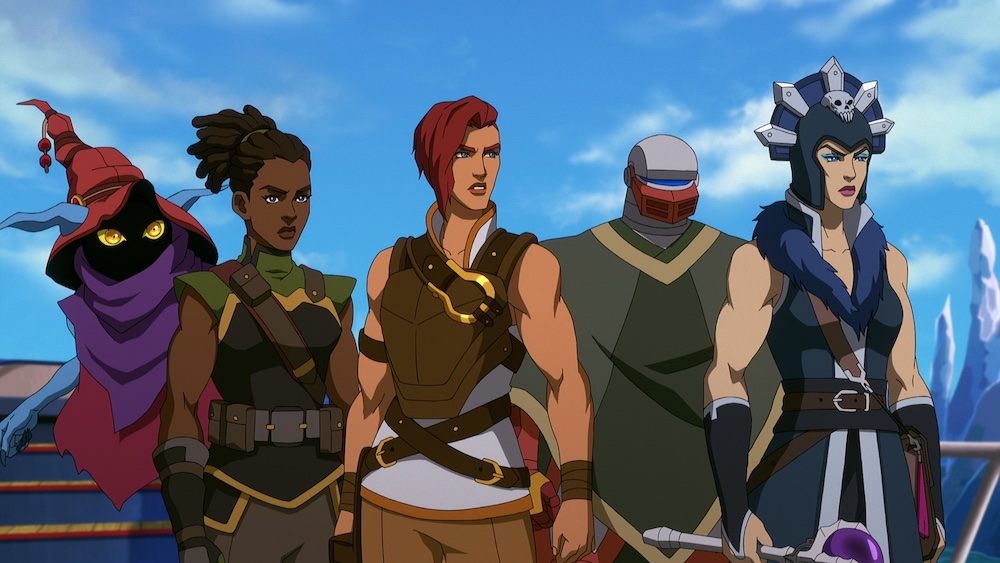 Along with more character development, we get more world-building, too. The characters go through several realms, including the afterlife where we meet past heroes that expand on Eternia lore.
There's been some grousing about the choice to not focus He-Man in these first episodes, but I think it works well and there's definitely more story coming that includes him. I am looking forward to where this renewed battle with Skeletor goes.
Part One of Masters of the Universe: Revelation is on Netflix now.
Subscribe to our newsletter!
Get Tabletop, RPG & Pop Culture news delivered directly to your inbox.