New 'The Green Knight' Clip – The Knight Arrives at Arthur's Court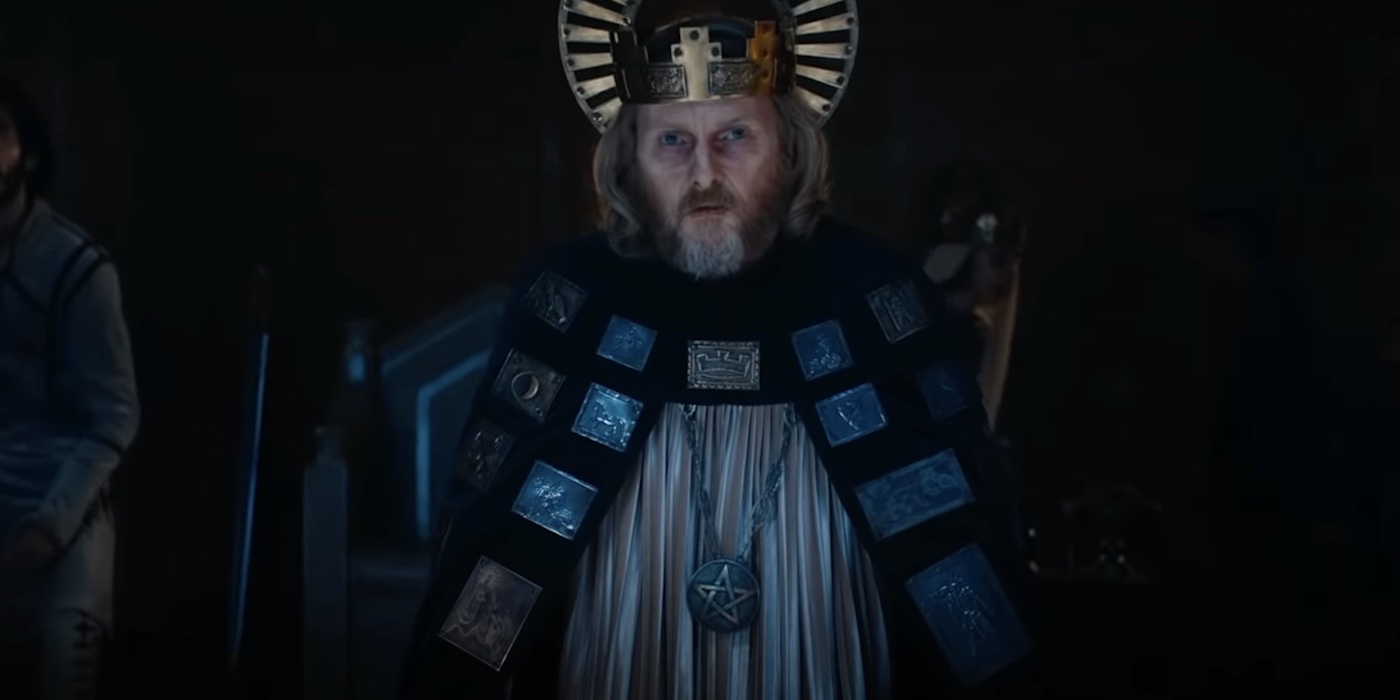 Gawain's quest begins when an invitation is accepted and returned by the mysterious knight.
This adaptation of the Arthurian story of Sir Gawain and the Green Knight is very different from those that have come before it. It creates a new fantasy world to fit the magical, gory poem rather than trying to box it in with quasi-historical visuals. It is gorgeous – the colors, the cinematography, the costumes, the locations.
In this preview, the knight heeds Morgan Le Fay's (Sarita Choudhury) call and appears during a feast at Arthur's court on a mighty steed.
Every new look – be it still or video – we've gotten makes me more excited for this movie. We only have two weeks till it hits theaters!
The Green Knight tells the story of Sir Gawain, King Arthur's reckless and headstrong nephew, who embarks on a daring quest to confront the eponymous Green Knight, a gigantic emerald-skinned stranger, and tester of men. Gawain contends with ghosts, giants, thieves, and schemers in what becomes a deeper journey to define his character and prove his worth in the eyes of his family and kingdom by facing the ultimate challenger. 
Dev Patel leads the cast as Sir Gawain and is joined by Ralph Ineson as the Green Knight, Joel Edgerton, Barry Keoghan, Alicia Vikander, and Sean Harris. David Lowery is directing, who also adapted the original poem for the screen. 
The Green Knight debuts in theaters on July 30th.