Warhammer 40K: Let's Talk About Ad Mech Tactics – FTN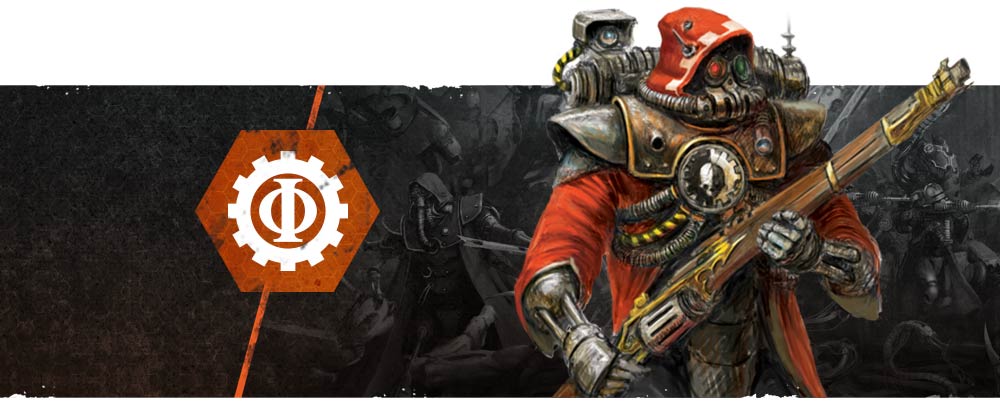 We ask the question everyone is wanting to know.  How do you beat Ad Mech?
Hey folks,
This new army has hit the scene in a big way and are proving to be a tough nut to crack.  It will take a bit for folks to adjust and we offer some suggestions on how to speed that process up.  In the second half, we do a teaser on the Book of Fire up for pre-order now.  In the back half of the show, we start our coverage of the new campaign chapter.
We kick off the show with the full cast asking a very important question – How On Earth Do You Beat Ad Mech?   This actually comes up with every explosive release for a signature faction.  The new rules and abilities are disruptive to the status quo.  This isn't a bad thing as it injects something new in the mix that allows for other things to change keeping the cycle flowing and fresh.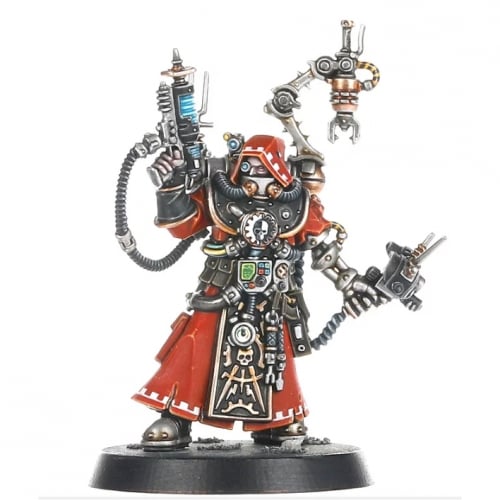 I truly believe this will be the case every time we see a major faction released as each of them is distinctive by design.  There will be something that we (if we care about those sorts of things) have to adapt to.  I like this AS LONG AS each codex has the depth of tools to dip back into.
I feel like this is the case with most of the codexes we've seen for this edition.  Every time something new comes up it is an excuse to go back to the well and see what is left in the bucket.  On the hobby side of things is an excuse to expand the collection and paint up some additional units.  On the tournament side, this is easy for us to forget as a major driving force in this hobby.
In the back half of the show, it is Adam and Paul breaking down the top-level info for the Book of Fire. The first Daemon Prince makes his way back to the 40k table in a pretty impressive way. Find out how inside!

FTN mostly focuses on Warhammer 40k, but you will see that in the first few episodes, we take a severe deep dive into nerdom. These have been a blast to record, and I hope they help pass the time for you. Please please please check out the new
Forge The Narrative objective markers
. These things look awesome. Ordering a set is a good way to support one of our sponsors AND the show. Find them
here
.
FORGE THE NARRATIVE (iTunes Page)
Alternatively, you can subscribe via your own iTunes, and it should update our podcast when we post a new one. Don't have iTunes? Use the player below to access the podcast directly, or add our feed to your favorite player.
Podcast Link
Credits:
Paul Murphy – Host
@warmaster_tpm
Panelist:
Adam Camileri
Red Powell
Justin Troop – troopsmash
Christopher Morgan – captain morgan
Ricky Addington
Josh Ginn
Subscribe to our newsletter!
Get Tabletop, RPG & Pop Culture news delivered directly to your inbox.