D&D Partners With Mermaids For A Stream In Support Of Transgender Youth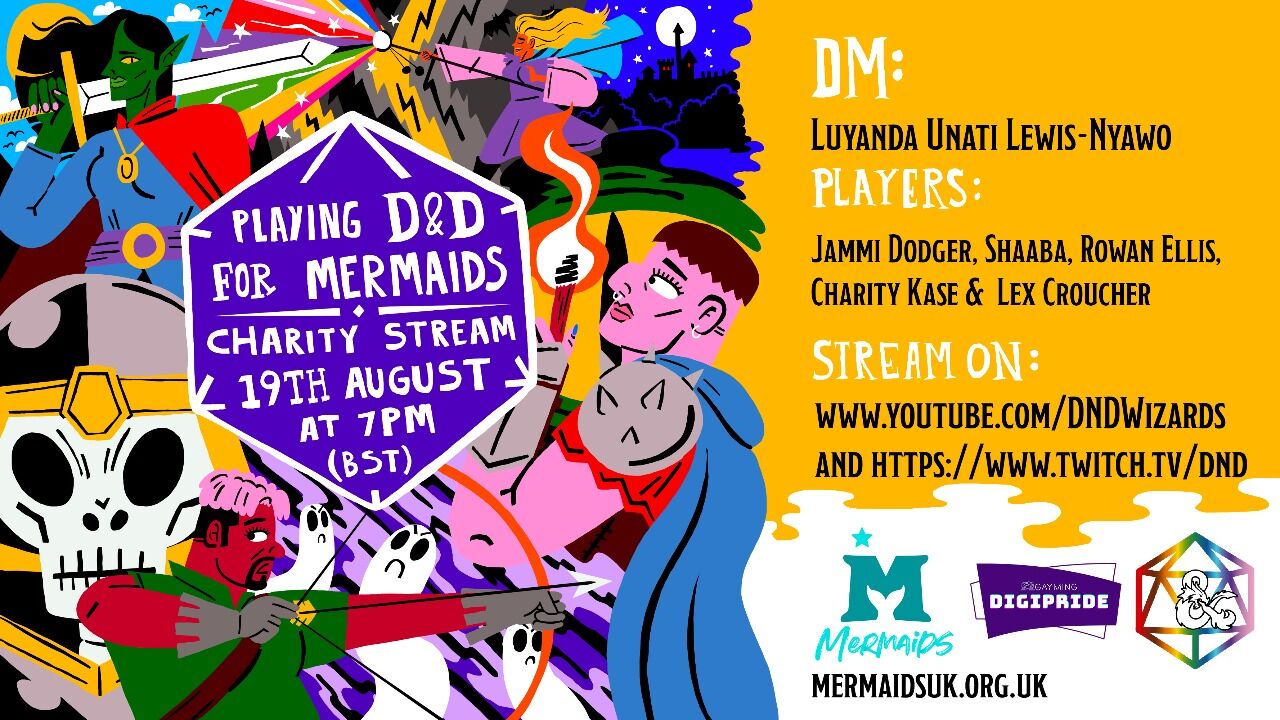 Dungeons & Dragons have partnered with Mermaids for a stream designed to support Transgender youth coming up this Thursday. Check it out.
As part of this year's #Digipride, an online pride event celebrating LGBTQ+ folk of all shapes, sizes, and identities, Dungeons & Dragons has teamed up with Mermaids, a UK-based organization dedicated to empowering thousands of transgender, nonbinary, and gender-diverse children by providing resources for families and young people. The result of this team up? A brand new streamed campaign which will be broadcast live on D&D's official Twitch and Youtube channels on August 19th, which is this Thursday.
The broadcast will help raise money for Mermaids, and viewers can donate through the online platform Tiltify. Check it out below!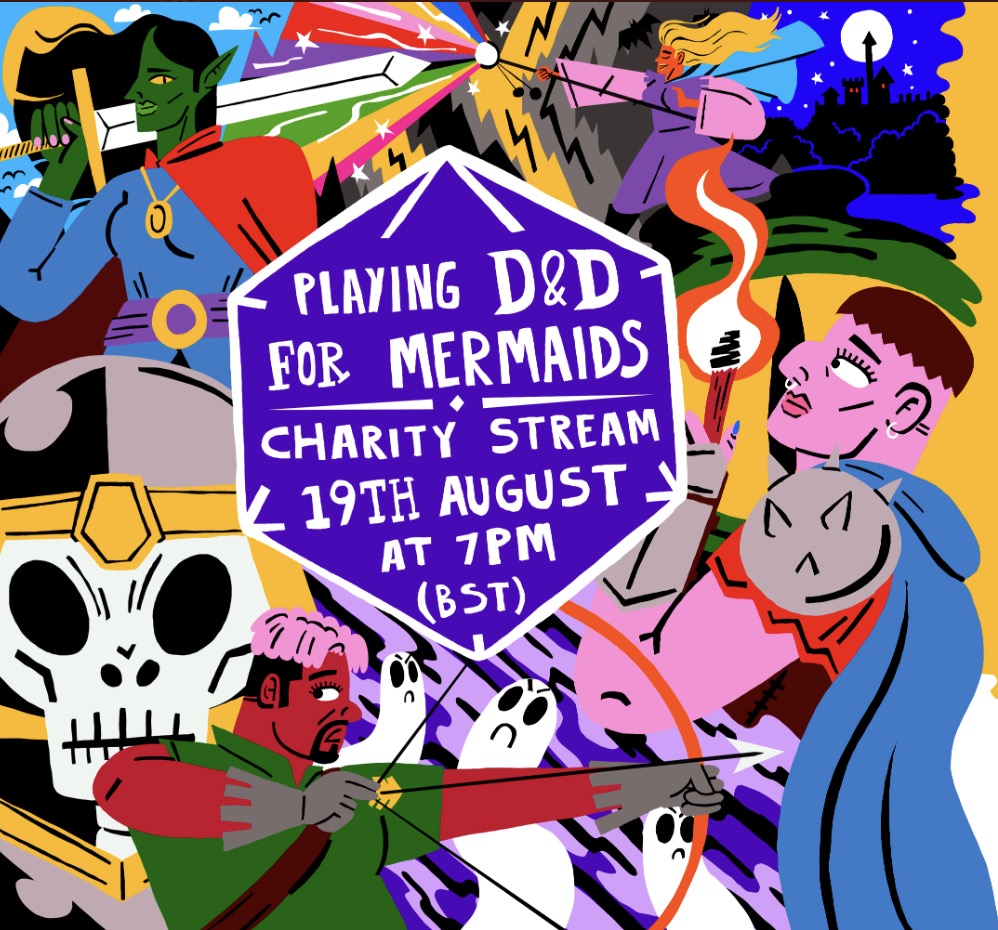 Tune in to twitch.tv/dnd at 7pm BST on Thurs 19 Aug for a live charity stream 'Playing Dungeons & Dragons for Mermaids!'. Jammi Dodger (he/him) & Shaaba (she/her), Rowan Ellis (she/her), Charity Kase (she/her), and Lex Croucher (they/she) will be our party of adventurers, guided by Dungeon Master Luyanda Unati Lewis-Nyawo (she/her) from Three Black Halflings. Part of DIGIPRIDE, sponsored by Wizards of the Coast. All funds raised will go to Mermaids, one of the UK's leading LGBTQ+ charities.

Mermaids has been supporting transgender, non-binary and gender diverse children, young people, and their families since 1995. Their goal is to create a world where gender-diverse children and young people can be themselves and thrive. Mermaids promotes education and awareness and offers information, support, friendship, and shared experiences to those in need.
This isn't the first time WotC has sponsored a big event during Digipride 2021. Previously they have raised money for Lambert House as well. Digipride runs through August this year, you can find out more information below: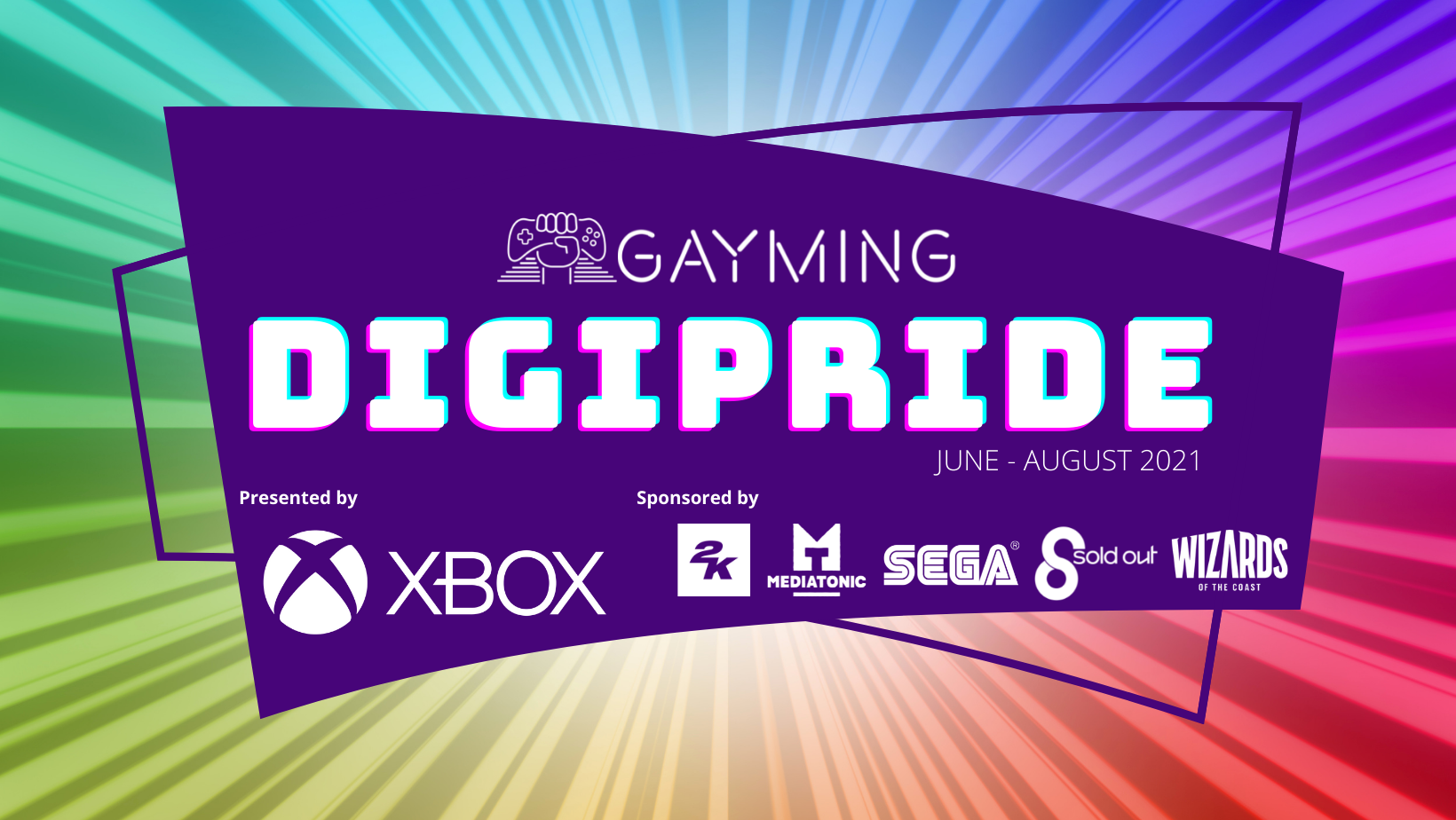 DIGIPRIDE is back for a 2021 season which runs from June through August right here on Gayming Magazine and across Twitch.
Events include a digital drag show, DIGIPRIDE panels, special Let's Play streams, weekly Rainbow Arcade DIGIPRIDE streams, special episodes of the Gayming Podcast Live, and more to be revealed!
All this plus exclusive 'money can't buy' competitions, reviews, features and interviews here on Gayming Magazine.
Subscribe to our newsletter!
Get Tabletop, RPG & Pop Culture news delivered directly to your inbox.
You donate to the campaign by following the link below,
Happy Adventuring!