Kickstarter Round-Up: Hizuru, Not Enough Mana, Uncharted Lands, and More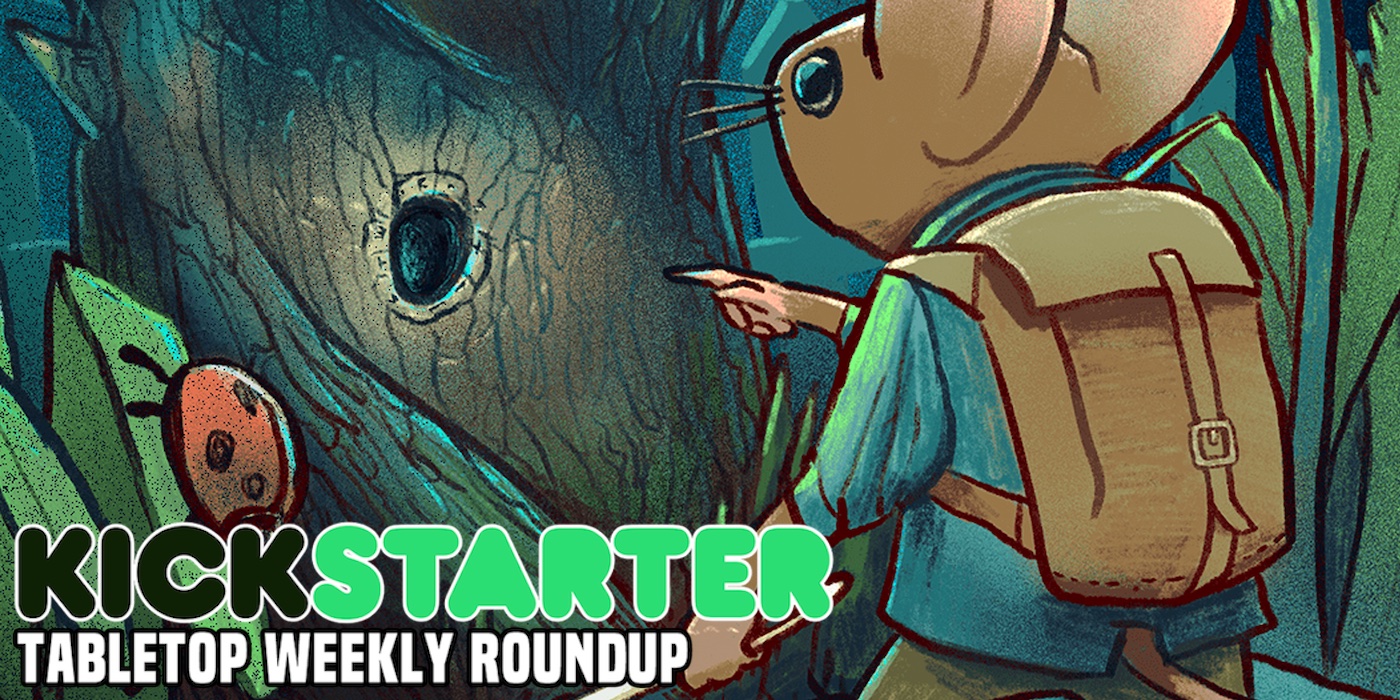 Come check out this week's batch of Kickstarter and crowdfunding highlights!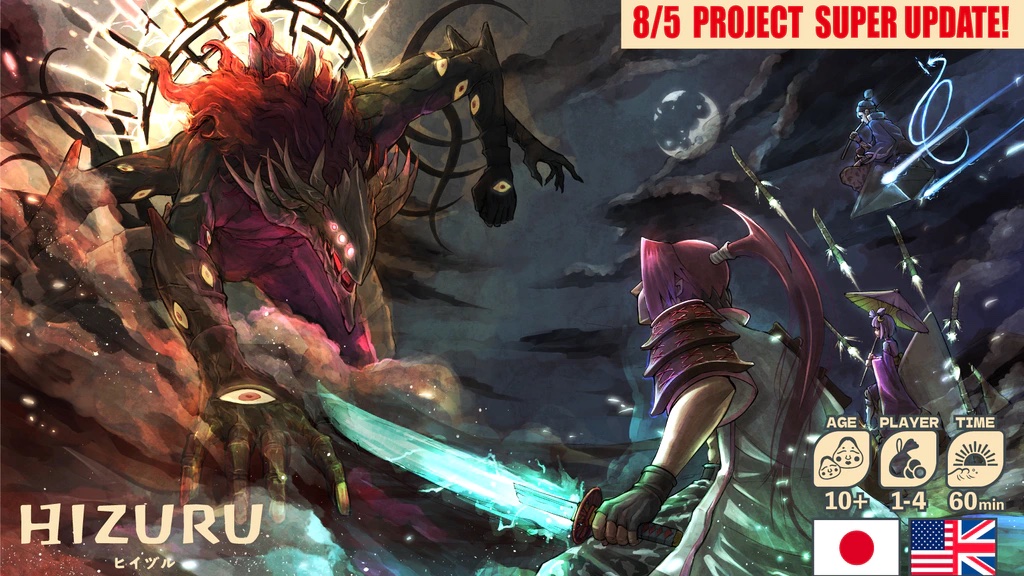 This is the true neverending story. The looping Co-op rogue-like board game. In this Japanese legendary tale, you and your friends must work together in building up your party, while journeying towards the place where the demons resides. If players are able to defeat all the demons, they will be victorious. If they are unable to do so, and the demons get the upper hand, the demons will win.
Pledges start at $41 for the game.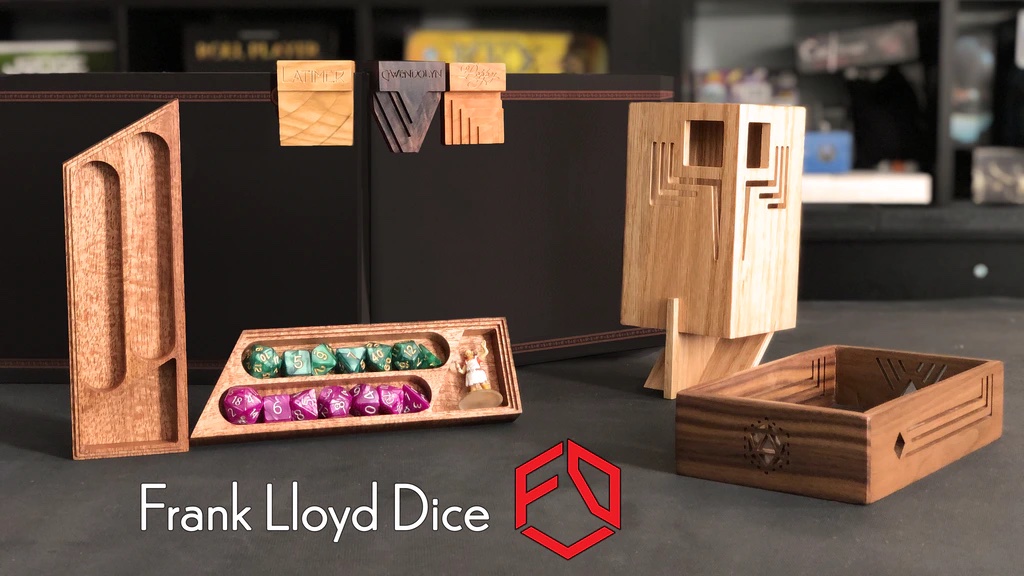 Frank Lloyd Dice was created for gamers who are looking to get more out of their tabletop accessories. Your characters, your backgrounds, your stories, plots and adventures are so unique, and we feel your gaming accessories should be too. Our Kickstarter lineup features a curated set of initiative trackers, a dice vault, tray, and tower inspired by mid-century modern design, flowing asymmetry, and subtle dice motifs. 
Pledges start at $15 to secure ship date and access to the pledge manager.

Not Enough Mana is a "potion" drinking card game for 3-6 fearless wizards (legal potion drinking age may vary depending on your kingdom's laws). You'll be destroying each other using epic spells, curses and artifacts while replenishing your mana by drinking magical potions. Your goal is to eliminate all other wizards from the game, either through depleting all their health points or by K.O. (also known as Too Much Mana).
Pledges start at $6 for a PnP edition and $30 for a standard edition.

Neoclassical Geek Revival (NGR) is a fantasy roleplaying game. Many reviews of it have been completed over the years, but the core purpose that differentiates it from things like retroclones (beyond that it is not an OGL game) is that it is focused on player driven shenanigans. It has different mechanics for class, conflict, stealth, magic, and experience which create a wildly different play experience while maintaining the old school adventure vibe.
Subscribe to our newsletter!
Get Tabletop, RPG & Pop Culture news delivered directly to your inbox.
Pledges start at $12 for a PDF.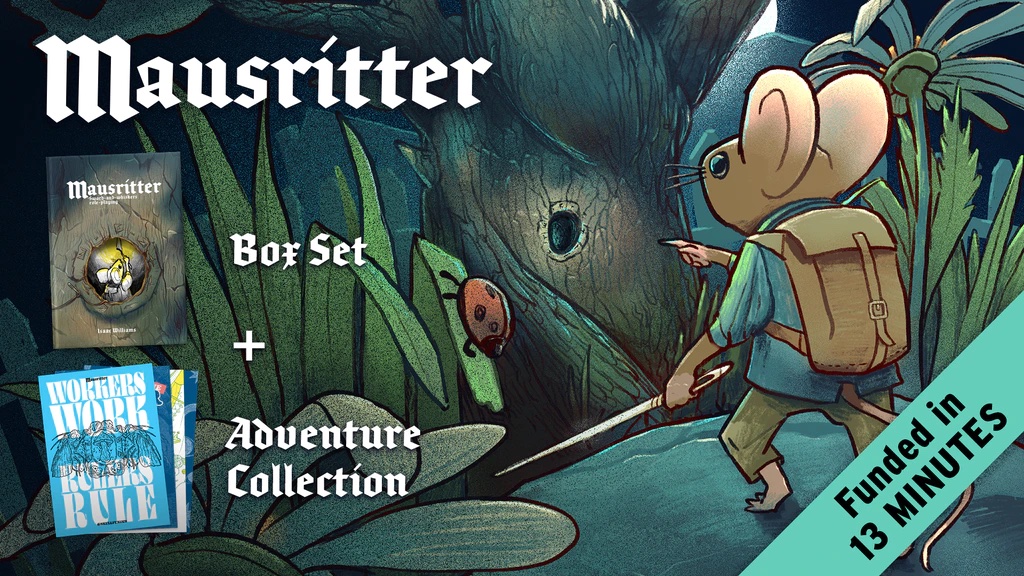 It's a huge and dangerous world out there, and it does not look kindly on a small mouse. But if you are very brave and very clever and just a bit  lucky, you might be able to survive. And if you survive long enough, you might even become a hero amongst mice.
Mausritter is a rules-lite fantasy adventure game in which players will take take up the sword and don the whiskers of brave mouse adventurers in a huge and dangerous world. 
 

Brutally fast, equally flavourful character creation

 gets you playing your mouse adventurer as quickly as possible.
 

Physical card-based inventory system

 minimises bookkeeping and maximises hard choices.
 

Dangerous and evocative magic system

with 15 spells to find and cast.
 

Generous toolbox of resources

provides the Game Master with plenty of support to create their own mouse-scale sandbox adventures.
 Now delve into dangerous grottoes and gardens of

the Estate

— the all-new Adventure Collection.
(This week's header image is from this game.)
Pledges start at $15 for the collection in digital format.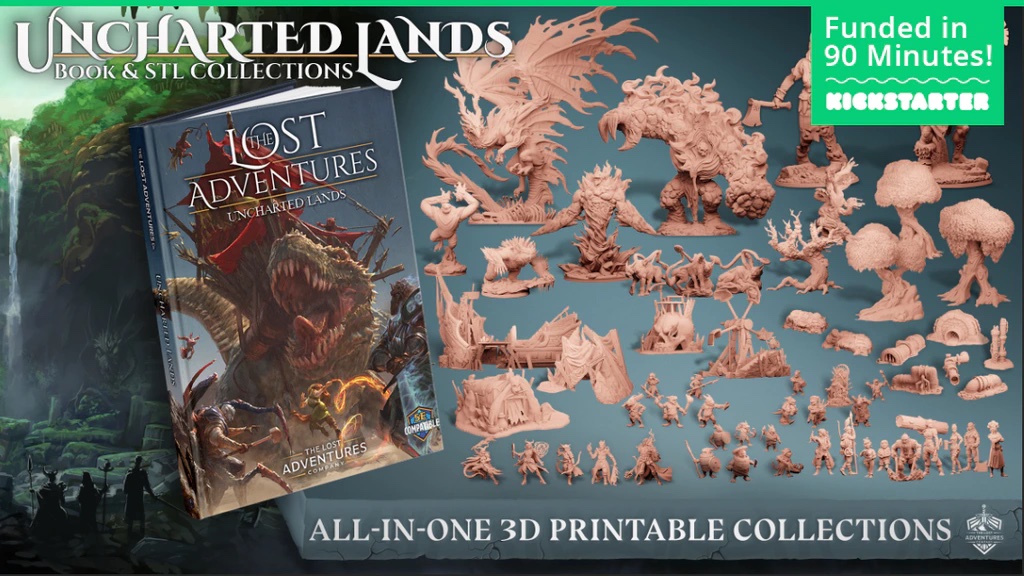 From the team that brought you the Lost Adventures All-In-One Kickstarters comes Uncharted Lands: Book & STL Collection! A brand new, fully-illustrated, 5E supplement with new classes, races, player options, and ready-to-use encounters – paired with 8 themed 3D printable collections including bosses, miniatures, and terrain perfectly suited for all skill levels of player and 3D printing enthusiast.
Pledges start at $20 for a PDF of the book and $20 for the core STL collection.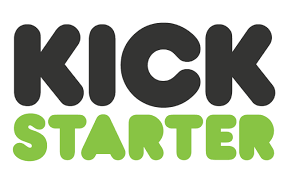 ~Which Of These Campaigns Caught Your Attention?