Minis Spotlight: Commissar Gaunt, Eldar Fire Prism, and Warcry Terrain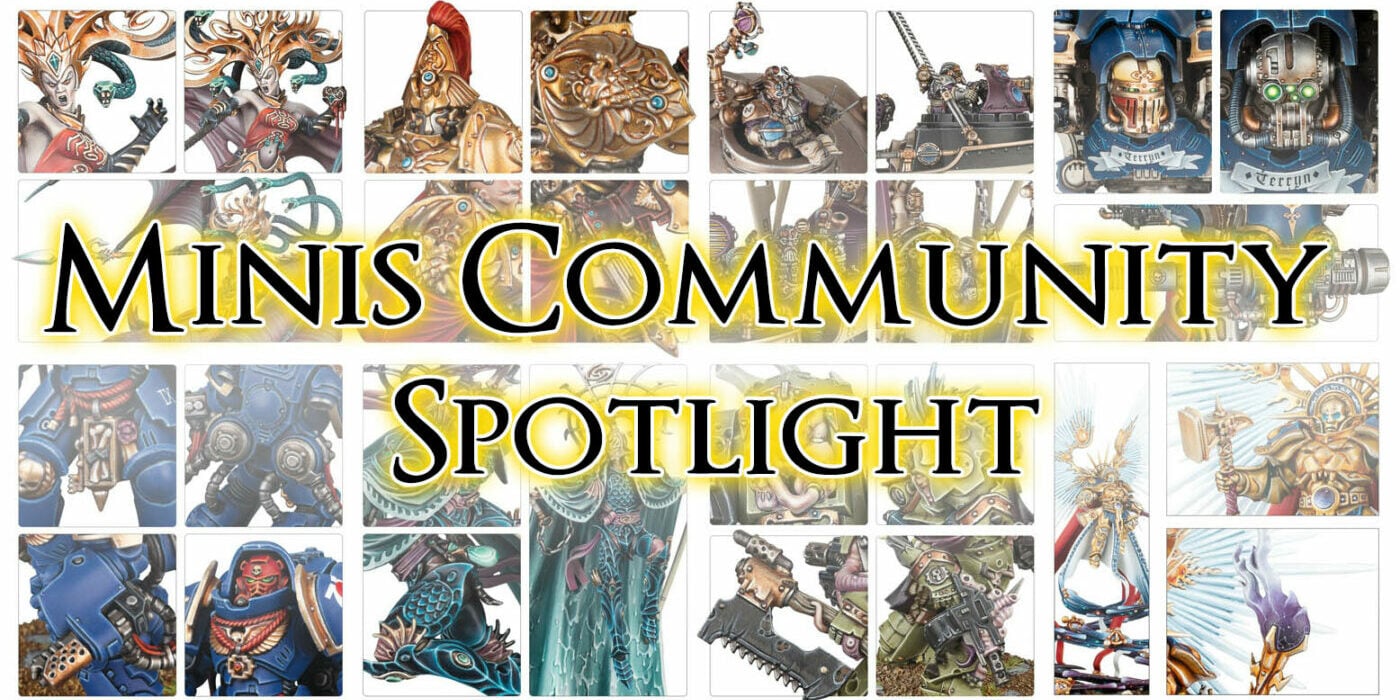 These are some of our favorites from this week on social media. Come take a look at what the community is working on!
This week features a handsome dude, a shark dude, an angry dude, and a chicken walker dude. If you see something you like, be sure show your support by following the artist on Instagram or Twitter.
My new painter, located in Australia and not Poland (😱), has been smashing out models recently. The colour scheme is for my custom Stormhost, the Sons of the Gladius. Didn't get good photos of the 15 Vindictors unfortunately but look at these beautiful minis! #paintingwarhammer pic.twitter.com/KXZfLqcPjn

— Simon Hall (@ZweihanderHall) July 31, 2021