Ryan Reynolds Gets Beaten Up By a Roided Out Version of Himself in New 'Free Guy' Trailer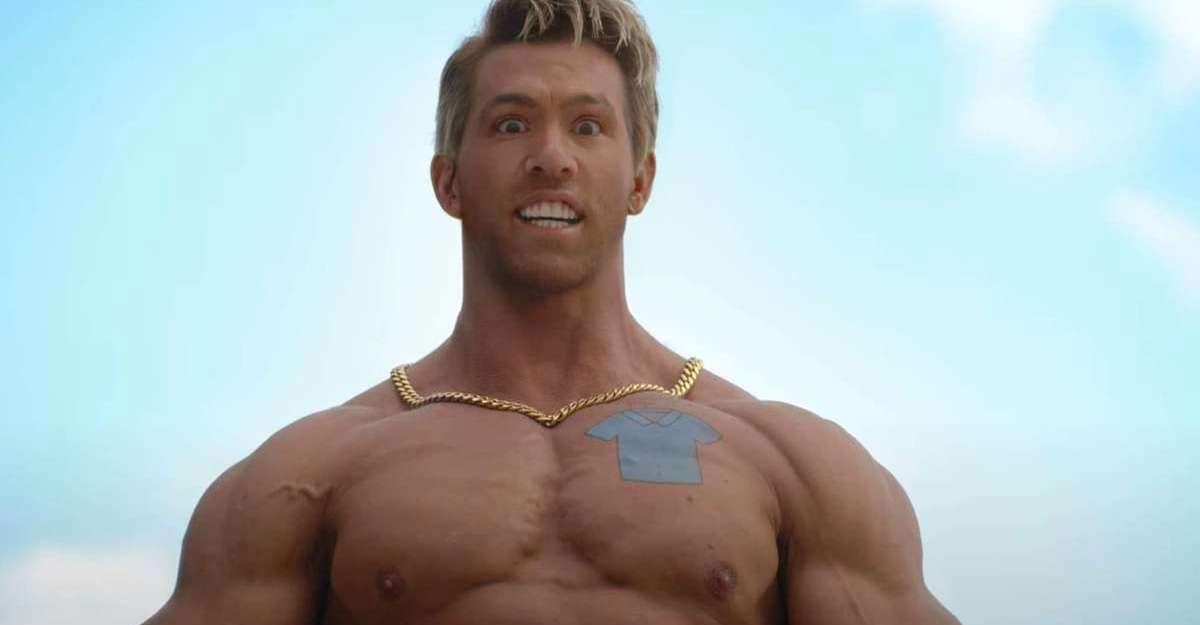 Reynolds has been working out hard and getting some extreme body modifications for this new Free Guy role.
This video game based movie is getting the zany marketing it deserves. We've gotten typical trailers, a trailer review with Deadpool and Korg, and now we get to meet Dude. He has a generic catchphrase, is oversized, packs a powerful punch, can make his pecs dance, and has an ironic polo tattoo, gold chain, and bleached tips. Dude is the ultimate bro.
The full trailer for this goofball comedy…
In this epic adventure-comedy "Free Guy," a bank teller who discovers he is actually a background player in an open-world video game decides to become the hero of his own story…one he rewrites himself. Now in a world where there are no limits, he is determined to be the guy who saves his world his way… before it is too late.
The cast is led by Ryan Reynold and includes Jodie Comer, Joe Keery, Lil Rel Howery, Utkarsh Ambudkar, and Taika Waititi. It's Directed by Shawn Levy (Stranger Things, Night at the Museum) and based on a story by Matt Lieberman (2019's The Addams Family, Playing with Fire).
Free Guy hits theaters (and only theaters) on August 13th.