What the 'Black Widow' Lawsuit Could Mean for Theaters and Streaming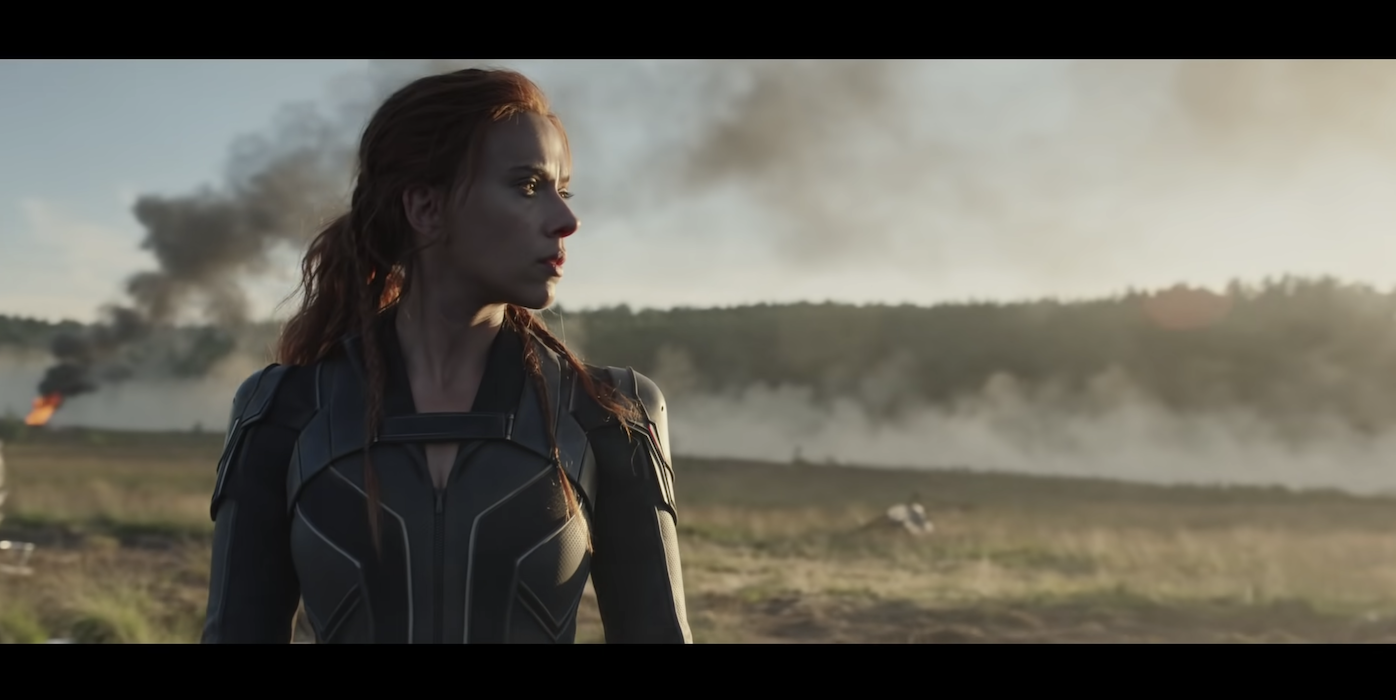 The last year has brought drastic changes to the movie theater system and how revenue shakes out.
By now, you've probably heard that Scarlett Johansson is suing Disney over lost profits from the Black Widow release. The lawsuit represents a growing conflict between silver-screen performers and streaming platforms. The ramifications of the lawsuit, and others potentially like it, could set precedent for how movie stars get paid and how we see new releases in the future.
Understanding the Complaint
Typically, actors receive a portion of box office revenue on top of the payment for performances. Robert Downey Jr. was paid $20M upfront for his role in Avengers: Endgame, but his 8% backend deal earned him another cool $55M after release.
Black Widow earned $150M in the theaters but grossed an additional $60M in streaming revenue, for which there is no back-end deal. Black Widow was contracted for "wide theatrical release", which has previously meant that the film would premiere exclusively in theaters.
Johansson's lawyer stated in the complaint that the drop in revenue for Black Widow was a direct result of Disney's choice to premiere the film in theaters and on the streaming platform simultaneously. Their motivation, he says, was to funnel more users to the service, upping their subscriber base and stock prices– and also avoiding the large box office payouts given to stars.
He also asserts that Disney was given multiple opportunities to cut a deal with the MCU star, like Gal Gadot's deal for Wonder Woman: 1984. Marvel/Disney, he says, would not bite, and kept any profits from the $30 Black Widow ticket price.
Disney, Co-Stars, and the Internet's Reactions
Disney's response was deflective at best. They said that ScarJo had already made $20M for making the film. Neglecting to address the problem or other similar settlements by studios,  Disney asserted that Johansson was being insensitive to the effects of the pandemic. That's a pretty sizable pot-kettle situation since Disney has been opening their parks since February. 
Multiple rumors are circulating about other stars siding with Johansson. Kevin Feige was reportedly unimpressed by Disney's refusal to compensate the star for streaming profits. Other stars like Emma Stone (Cruella) and Emily Blunt (A Quiet Place II, Paramount+) are rumored to be considering similar legal avenues.
The Future of Theatre Premieres
Pandemic lockdowns had a drastic effect on movie theaters. Direct-to-streaming premiers have only added pressure to the strained relationship between theaters and filmmakers. Immediate film streaming also makes pirating much easier, which can discourage some people from paying ticket prices.
The rising numbers of delta-variant cases are creating a lot of anxiety among viewers. Even if vaccinated, people want to protect their vulnerable loved ones from exposure. Releasing movies at home makes a premiere experience more accessible.
But the state of local theaters, pandemic anxiety, and Disney's refusal to accommodate its talent creates a very frustrating dilemma for fans. Ethically, we want our premiere sales to go to the actors who make them (rather than the CEOs of streaming platforms). It's upsetting to have to choose between supporting our favorite local movie spot and the stars we love over the safety of ourselves and our loved ones.
What is the fate of theater releases? Do you think Disney will amend its streaming premier policies? One thing is certain: the future landscape of streaming and screening has been heavily impacted by lockdown. Regardless of how the dust settles, this case is sure to have an impact on streaming and box office revenue in the coming years.
Subscribe to our newsletter!
Get Tabletop, RPG & Pop Culture news delivered directly to your inbox.