A Look Behind the Emmy Award Winning VFX in 'The Mandalorian' Season Two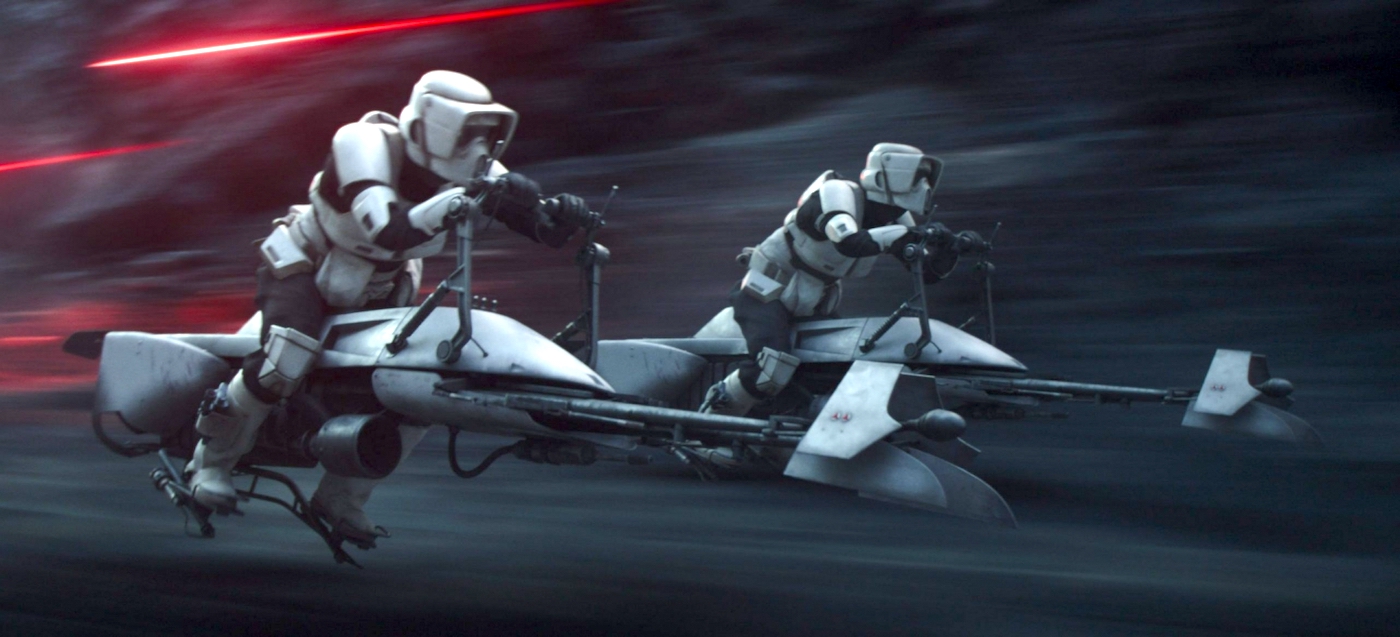 ILM and Lucasfilm put a lot of new tech and some old techniques behind the show – check out how they did it.
While the show didn't pick up a bunch of acting or directing Emmys this year, it brought home a bunch of well earned technical awards.
Outstanding Sound Mixing – "Chapter 13: The Jedi"
Outstanding Stunt Coordination
Outstanding Stunt Performance – "Chapter 16: The Rescue"
Outstanding Cinematography For A Single-Camera Series – "Chapter 15: The Believer"
Outstanding Prosthetic Makeup – "Chapter 13: The Jedi"
Outstanding Music Composition – "Chapter 16: The Rescue"
Outstanding Special Visual Effects In A Season Or A Movie
Star Wars has a long history of pushing forward both practical and VFX. The first season The Mandalorian brought the creation of The Volume (they doubled its size and resolution for the new season), which has changed how both Lucasfilm and Marvel Studios make shows and movies. The second season brought bigger monsters, bigger ships, bigger battles, and bigger environments. Take a look at how they did it.
For its sophomore outing, Lucasfilm's hit Disney+ series built upon the groundbreaking technical and artistic achievements accomplished during season one, combining traditional methodologies, with ever-advancing new technologies. The team also increased the physical size of the ILM StageCraft LED Volume which would again be used for over half of all scenes. This season also marked the debut of ILM's state-of-the-art real-time cinema render engine called, Helios. The high-resolution, high-fidelity engine was used for all final pixel rendering displayed on the LED screens and offers unmatched performance for the types of complex scenes prevalent in today's episodic and feature film production.
A closer look at The Volume and advances in ILM's Stagecraft including all that amazing work with the Razor Crest…