Age of Sigmar: A Hero By Any Other Name – PRIME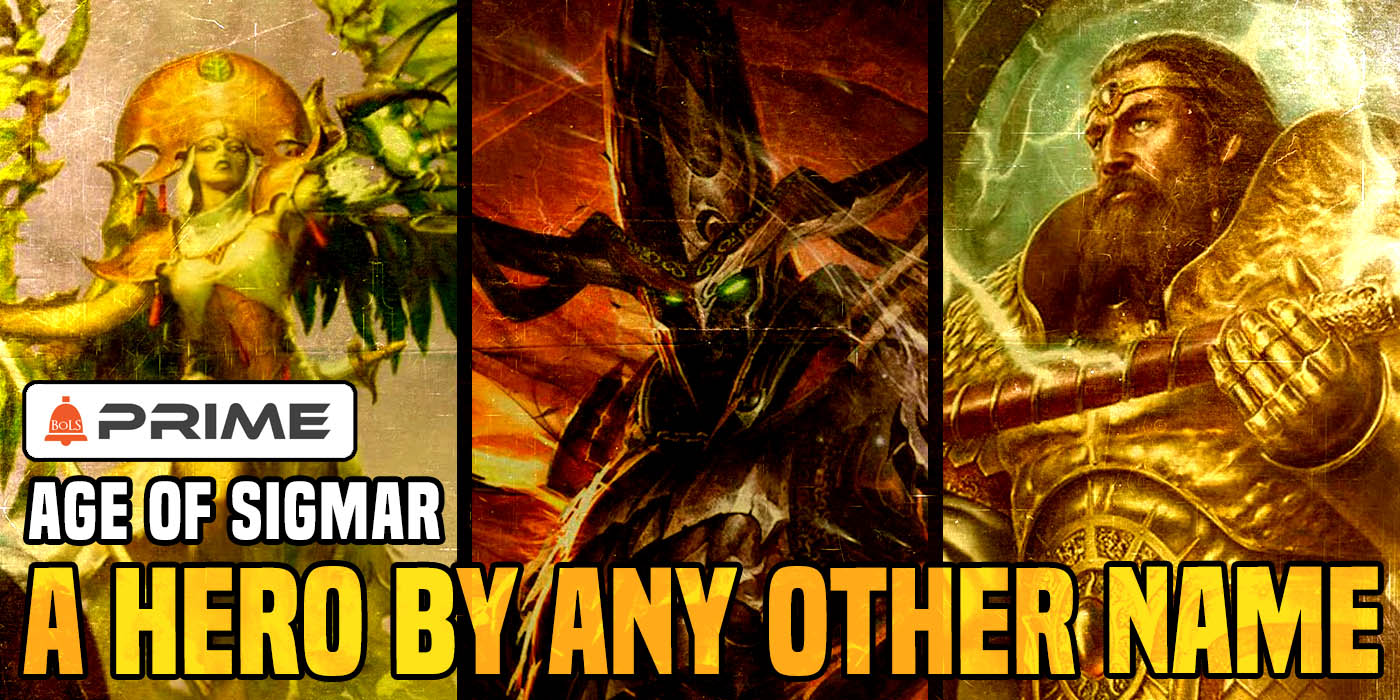 For every shadow, a light must exist. Let's explore the counterparts of Age of Sigmar's mightiest heroes.
Last week, we explored the inspirations and parallels of the big bads of AoS, and to give equal airtime to both sides, today we'll be looking into the noble heroes of the realms. Age of Sigmar has some of the coolest heroes ever, and though their morals and motivations are questionable at times (looking at you, aelves), at the end of the day, they are fighting against the destruction of the Realms or their descent into Chaos. Just like their villainous counterparts, all the heroes have some common themes with heroes in tropes in other media, and we'll be exploring a few of them. Of course, as with the baddies, there are far too many AoS heroes to cover them all, but here are a few of the primary contenders keeping the forces of evil in check.
Sigmar
The God-King of Azyr, Lord of the Stormcast Eternals, and the primary human god, Sigmar had to deal with apotheosis twice; first, when he died as a mortal man in the early history of the World that Was, and then again with the draconic spirit Dracothian snatched his essence out of the ether and helped him rega...

Already a member? SIGN IN
Become a Member
Join BoLS Prime and get access to exclusive member-content and No ads.
Originally from North Carolina, Clint comes to Austin as the latest in a long list of haunts of a wandering actor. An avid gamer, writer, actor, pyrotechnician, and general nerd, he writes two Age of Sigmar weekly articles for Bell of Lost Souls from a slightly less than meta angle, plus a weekly tournament roundup. When not busy being a clueless cowboy, Winterfell Bannermen, or whatever else acting life throws at him, he enjoys reading folklore from around the world, writing narratives for his Wargaming armies, or watching all the movies he can. Look for his storytelling podcast, By the Dancing Fire, or find him on Twitch at RedWendigo13.