Bahamut and Tiamat might be the gods of dragons, but there's one to whom even they bow. Come and meet Io, the Ninefold Dragon.
Saying that there are a lot of gods in Dungeons & Dragons is like saying there's a lot of berries in Oops! All Berries. Whether you're looking at the Forgotten Realms, the grittier world of Greyhawk, Mystara, Krynn, even in the wasteland world of Dark Sun, you'll find gods. It's gods all the way up and turtles all the way down, so to speak.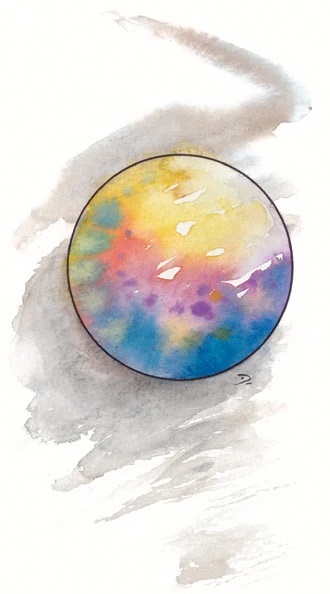 And where Bahamut and Tiamat are the gods/embodiments of Chromatic and Metallic dragons, Io is the god above them, the dragon deity of creation. Depending on what traditions you follow, Io is considered the creator of the multiverse, and the master of destinies, representing the totality of existence.
Depending on what fragment of the multiverse you're inhabiting, Io might take many forms, but Io's true form is considered to be a cosmically vast dragon, whose size is truly incomprehensible. The largest dragon known to have existed is smaller than a single one of Io's dazzling, multi-colored metallic scales, which are said to radiate prisms of light.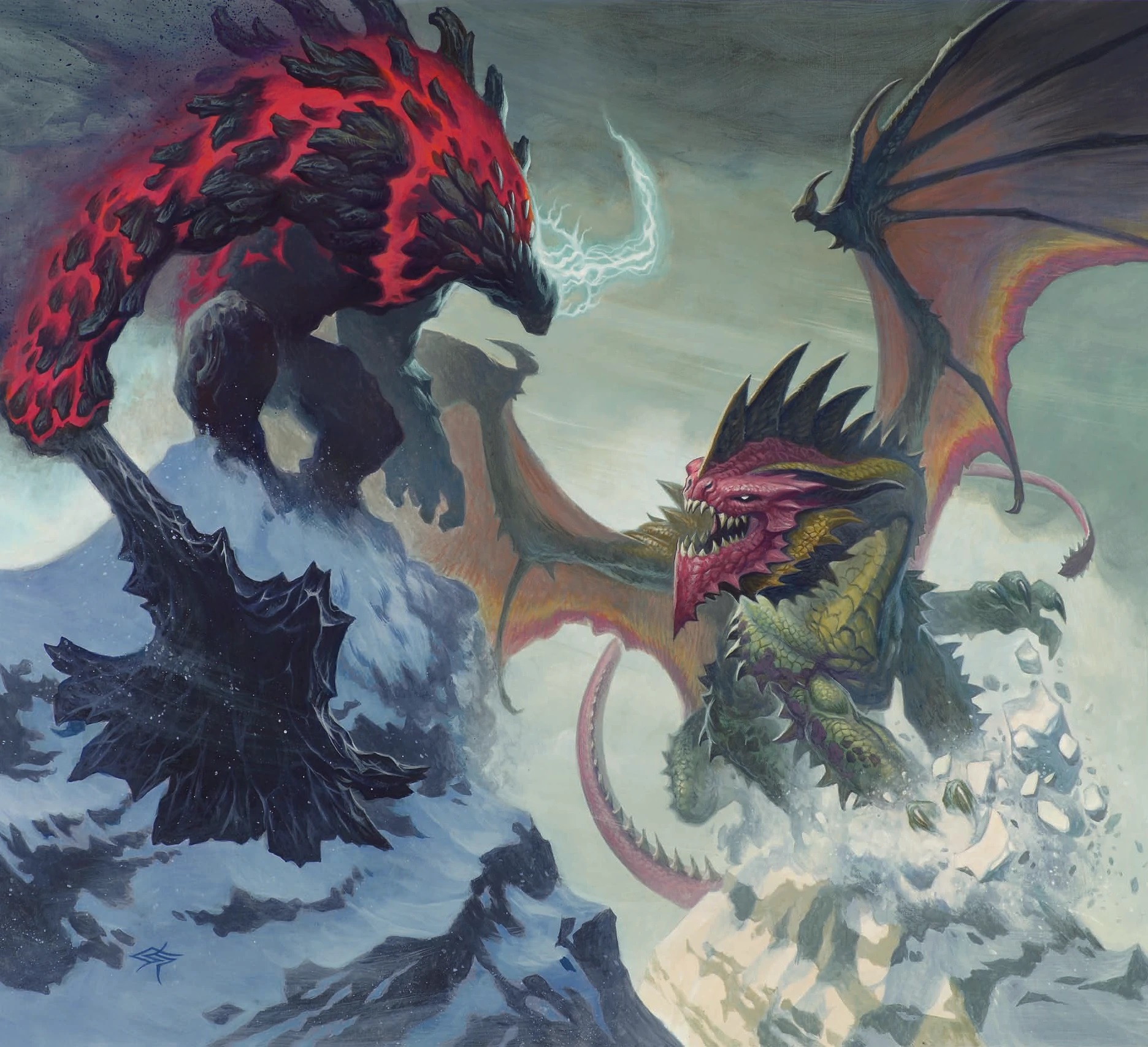 Io is said to exist outside of the concept of time, perceiving things at once as they were, as they are, and as they will be. But in spite of that, Io is not very well known in the Prime Material Plane. Mysterious even to dragons, Io is a cosmic deity who takes an interest in the structure and function of the multiverse, as opposed to good or evil.
Io is known by many names, depending on the world you're on. In Faerun, Io is sometimes called Asgorath, the Concordant Dragon, the Ninefold Dragon, or the World Shaper. The oldest myths of dragonkind claim that Io was only physically manifest in the world once, and that Io can be found roaming the Outer Planes.
Happy Adventuring!