Come check out this week's batch of Kickstarter and crowdfunding highlights!
Every few years or so, incredible strides are made, taking us to new heights; like dreams forged in Hellfire, colors so alien no words can describe them, and Old One susurrations echoing through parallel universes.  These milestones of achievement provide super-improvements to our D20 fantasy roleplaying games, such as… adding a thief class, race and class separation, ascending Armor Class, DCC's "meatgrinder" funnel, Inspiration, and Advantage / Disadvantage.  
Today, I'm offering yet another key revolution for 2021 – Crimson Escalation! If you want short, brutal combat that ups the tension every single round – without having to keep track of stuff (besides which round it is), this might be for you!  I've found the majority of combats never go beyond the 4th round using this method (7 rounds max). Feel free to give it a try before backing this project, just to see if it's as good as promised.  You won't be disappointed.  That's the Venger Satanis guarantee! 
(This week's header image is from this campaign.)
Pledges start at $1 for a PDF.

Pre-supported 3D models (STLs) for 3D Printing. The idea behind this project was to create a army that fights against an evil frozen force of human and creatures (a little bit like the white walkers from GOT but with more variety. Though this is only a way of looking at it, I think you are able to use the models for whatever themes you want.
Pledges start at $18 for the core set.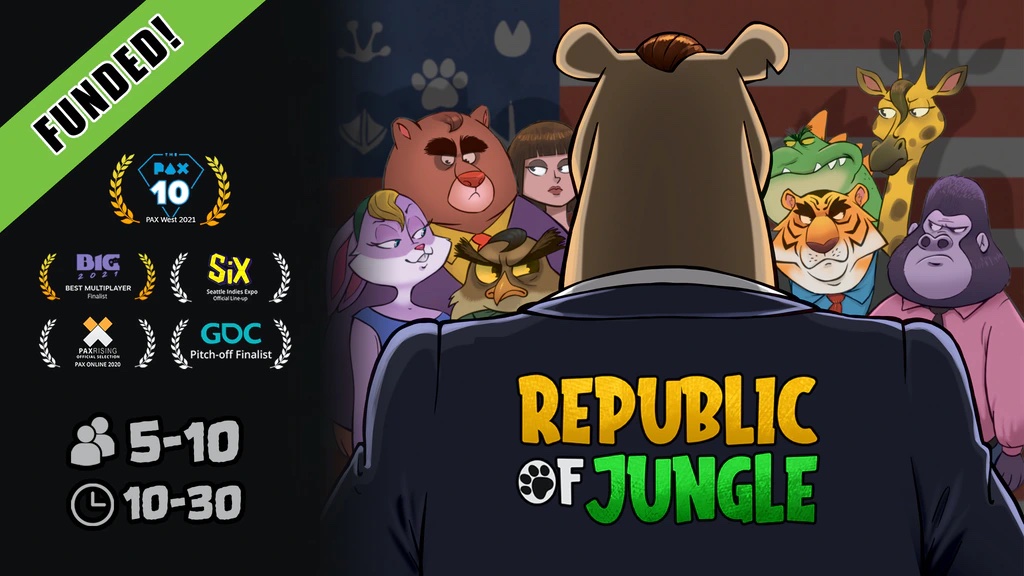 In Republic of Jungle, 5- 10 players role-play as the advisors of President Puma. His Loyalists try to form commissions to deal with scandals, but a few Leakers among them are trying to sneak into commissions and leak the scandals to Fiona Fox. Who do you trust to put on your commission? How do you convince others you are not a Leaker? 
Running party games can be hard. Rulebooks, long setups, and your friends' attention deficit don't help. With Republic of Jungle, you can get games started quickly and let the game handle all the moderation. We make it easy to join, get going, and learn as you play. The guided experience makes the game accessible to players of all skill levels. The novel mechanicsadd a new depth of skills to master. The continuous action creates a more immersive, intuitive and dynamic social deduction experience.
Pledges start at $14 for a digital copy.

Gather up to 8 players, all of the cards from a matching suit (like all of the Clubs), some 6-sided dice, and your best human costumes. 
Each player will get their own character book: one of those single page, 8-page folded minibooks you made when you were younger. All of the rules and everything are in the minibooks.
Each person will create the human guise their non-human character will put on. And then, they'll determine what weird non-human quirks they have (like phasing in and out of time or entirely forgetting human speech).
Each card reveal sets the background for a new scene. Some players will play as humans, while others will play as non-humans-trying-to-be-humans. The card gives some sad excuse for small talk you always have at a party. Then, everyone converses.
The problem of course is that non-humans struggle to hide their non-humanity. As scenes play out, non-humans will have to demonstrate their quirks, while the humans are trying to not point out the awkwardness that's ensuing.
That's it! It's a light-hearted romp of a time.
Pledges start at $5 for a PDF.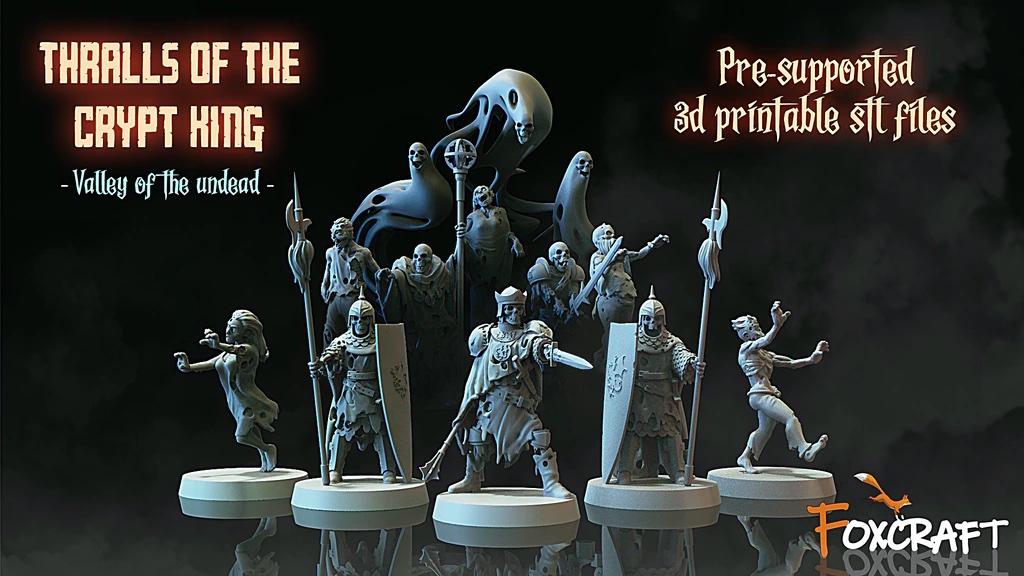 Thralls of the Crypt King is a set of pre-supported stl files allowing you print the Crypt King and his undead servants. Files have been scaled for 28mm miniatures but,  as with all 3D printable files, you have the ability to scale them up or down to suit your gaming needs. You get stl files for the miniatures below as well as any stretch goals that get unlocked during the course of the Kickstarter campaign. All of these minis come pre-supported. Unsupported files will also be included.
Pledges start at $15 for the files plus stretch goals.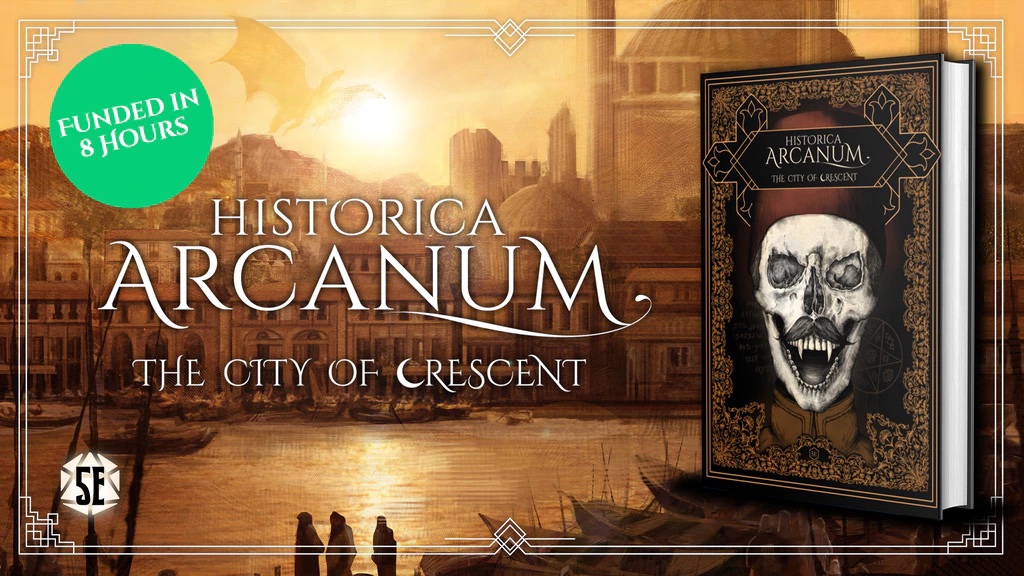 Historica Arcanum: The City of Crescent is a complete sourcebook that includes 3 jampacked sections:
Toolbox to create alternate history campaigns
Brand new mechanic for 5e: player character professions
A complete adventure, with quests, character options, and monsters inspired by the near eastern cultures
What's in the book: massive alternate history toolbox section that includes options for magic, races, and world lore. 6 professions with unique mechanics, perks, spells and magnum opus challenges. 8 class archetypes inspired by near eastern cultures. 40+ hours main questline & many side quests to choose from. 5 full fledged dungeons plus dozens of original monsters & boss fights.
Pledges start at $19 for a PDF.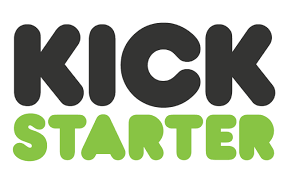 ~Which Of These Campaigns Caught Your Attention?