It's time to battle the living dead – and in the Marvel universe they're super powered.
After two super depressing episodes, What If…? turns the comic book campiness up to 11 in this week's 5th episode. Taking its queue from the Marvel Zombies title, the series casts some of our favorite Marvel heroes as zombie survivalists– and the rest as reanimated fiends.
Spoiler alert! This recap is one big ol' spoiler for Marvel's 'What if…?' Watch the episode before reading, got it? Ok, let's go.
When Bruce Banner falls from the sky moments before the arrival of Thanos, the Sanctum Sanctorum is eerily empty. Thanos and Ebony Maw appear to claim the Earth, and the Avengers appear– but Bruce quickly realizes that something has gone horribly wrong.
His friends are snacking on Thanos.
You see, on this Earth, Hank Pym journeyed to the Quantum Realm to save his beloved wife, Janet. And he found her– but she had contracted a sickness that gave her an insatiable hunger for human flesh. When Hope and Scott brought Hank back, the virus came with him. 
There are several perks to telling a zombie apocalypse story in the Marvel universe. Only in this living-dead scenario could you collect the odd assembly of heroes that appear in this episode. Bruce quickly joins forces with Spider-Man, Bucky Barnes, Hope van Dyne, General Okoye, Sharon Carter, Happy Hogan, and Ant-Man's heist-buddy, Kurt.
Together, the team ventures to Camp Lehigh, where they hope to formulate a cure for the virus. But the journey will be long, and the zombie Avengers are yearning for some brains.
This is where it pays to tell a zombie story in the Marvel universe. We never get to see our heroes committing acts of gratuitous violence– and in any other setting, that would be distasteful. But if Marvel wants Bucky to cut the living corpse of Steve Rogers in half with his own sheild? That's metal, dude.
When they arrive at the camp, Hope sacrifices herself to ferry the remaining team beyond the gates. But they soon realize that it's not the gate that's keeping zombies out. It's Vision's Mind Stone.
At first, the team is relieved to find Vision, and to learn that the Mind Stone can cure the infection. In fact, Vision used the stone to save Scott Lang! Or his head, at least. But when Bucky finds T'Challa tied down with an amputated leg, they realize that Vision has been luring people to the camp in order to feed his pet: a zombified Scarlet Witch.
So the team has to contend with a flesh-eating Wanda, fully powered and hungry af. After sustaining heavy losses, Vision suddenly sees the error of his ways, and removes the Mind Stone from his own body, giving it to the team so they can use it find a cure.
In the end, the survivors fly away with the Mind Stone as Bruce hulks out to hold off Wanda. Scott, Peter, and T'Challa head for Wakanda, where they'll use the advanced technology available to save their planet… or will they?
'What If…? Zombies' New & Returning Cast
Naturally, Jeffery Wright returns as Uatu the Watcher. Mark Ruffalo voices the Hulk again, and Chadwick Boseman's T'Challa returns as well. Several actors from the official MCU lent their voices to the episode: Paul Bettany (Vision), Sebastian Stan (Bucky Barnes), Paul Rudd (Scott Lang), Jon Favreau (Happy Hogan), Emily VanCamp (Sharon Carter), David Dastmalchian (Kurt), Evangeline Lilly (Hope van Dyne), and Tom Vaughan-Lawlor (Ebony Maw).
Danai Gurira as General Okoye was a nice addition to the team, too. The Walking Dead star was on familiar territory in a zombie apocalypse story, even though her character suggests the fatal "'let's split up" plan.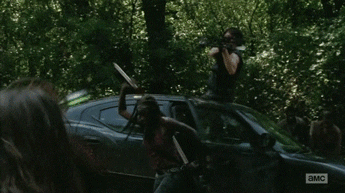 New additions to the cast include Hudson Thames as Spider-Man and Josh Keaton as Captain America before the bite.
Episode Highlights
What If…? Zombies has two real stand-out heroes: the Wasp and Doctor Strange's Cloak of Levitation. For those of us who feel like the Wasp was snubbed when Captain America: Civil War came a' callin', it's great to see the hero spread her wings. Her conversation with Peter and her choice to save the gang by bigging-up gave an otherwise silly episode a little punch to the feels.
And the Cloak illustrated to everyone the importance of a good accessory by saving everyone's butt and managing to be funny without a speaking role.
Comedy was actually this episode's strongest feature. Peter's "So you want to survive a zombie apocalypse" video is a golden callback to Captain America's educational videos. Scott Lang does some grade-A coping with some zombie Dad-jokes that are just *chef's kiss*
Every member of the team plays off the other perfectly, showcasing each actor's delivery and reminding us that the series doesn't take itself too seriously. There are few things I like more than an absurd premise with well-written characters. Making the world very weird is Marvel's bread and butter, even if some aspects of the plot are a little flimsy.
Did I notice that the zombies have no consciousness but still have all of their powers and skills? Of course. Do I care? No, funnily enough, I do not. We're all just here to have a good time.
Vision's pet-zombie twist and quick change of heart wasn't exactly the strongest character work I've ever seen. However, I appreciated that it led to him tearing out his own Mind Stone. It looks like, regardless of who removes it, Vision losing the Mind Stone is an Absolute Point on several (if not all) timelines.
Like each episode before it, the end of this episode leaves more story to be told. We're still not sure if the stories are tied together in some way. The threat of a zombie Thanos still searching for the Infinity Stones is pretty terrifying– and it could explain the lineup of galactic Avengers we see gathered in the series trailer.
Do you think we'll see the brain-eating behemoth again in What If…?  Was the zombie storyline every bit as gory as you'd hoped?