Not every monster in the manual is going to attack you without a reason and some can even be fantastic friends if you know what to look for.
I am enamored of good aligned "monsters" in Dungeons and Dragons. The idea that there are creatures out in the world who you can – and may even be encouraged to – fight who are actually kind and helpful is both hilarious and sad. And yet the Monster Manual is full of "good monsters" if you know where to look. Sure, you can take on these encounters for clout and loot, but should you?
Moon Dog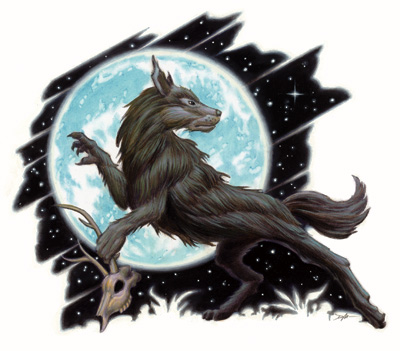 A dog associated with the moon may feel like it should be dangerous and werewolf adjacent, but the Moon Dog may just be mans actual best friend. Temporarily. Resembling large, albeit fairly normal, dogs, Moon Dogs have hand-like front paws and some slightly human-esque characteristics. They can also speak Common, use telepathy, heal a wound with a lick, and are tireless hunters of evil. If you meet a Moon Dog, don't expect it to be your new best friend on a long term basis, though. Once the evil they've been hunting has been vanquished they'll be on their way to fight the next foe.
Flumph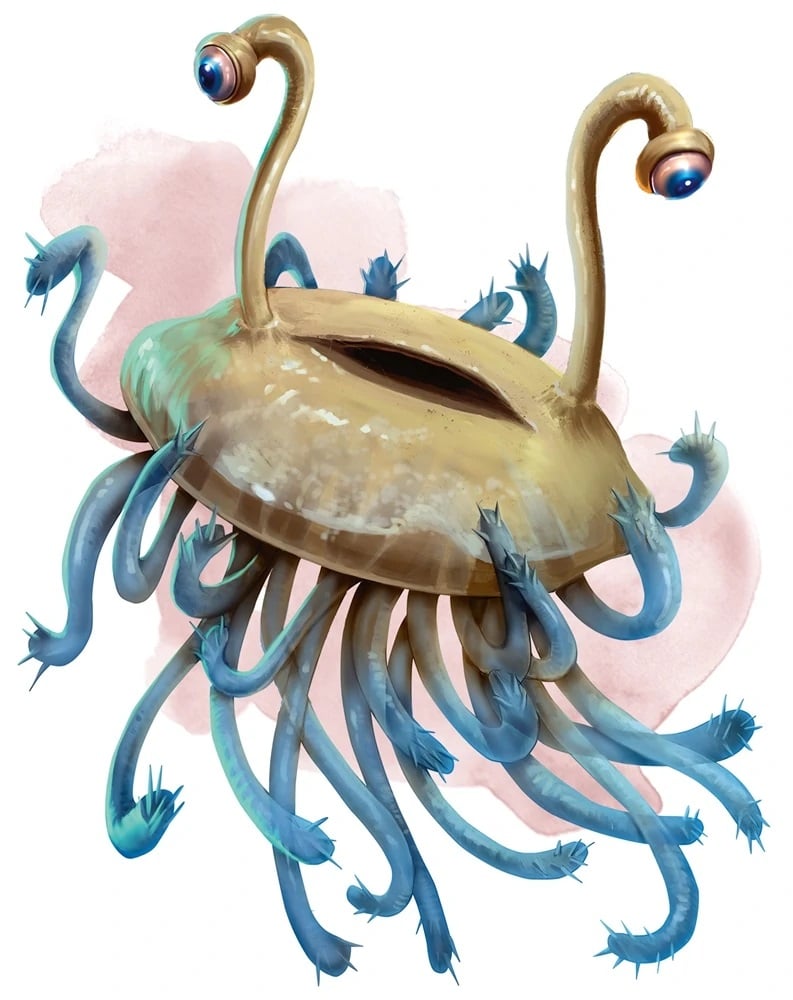 We've sung the praises of the Flumph here before. They're small, lawful good, squishy drifters through the Underdark whose biggest crime is emitting a stink fluid from time to time. I had a dog like that and nobody was entering him into the Monster Manual. Unlike Mugsy though, Flumphs are wise, knowledgeable, and psychic creatures with a sensitive constitution for evil thoughts.
Zoveri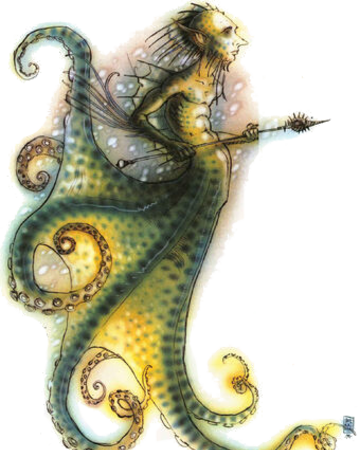 In the real world the sea is full of terrors, and in the world of D&D this goes double. But in an ocean full of monsters that probably do want to kill and eat your entire party, the Zoveri are good to a fault. They consider all life to be sacred and are known for their kindness and helpful nature. Their half humanoid, half octopus appearance might make you think they're about to steal your voice and try to take over your kingdom, but in reality Zoveri are much more likely to lend a helping hand, even if you happen to be evil yourself. They're that nice.
Hollyphant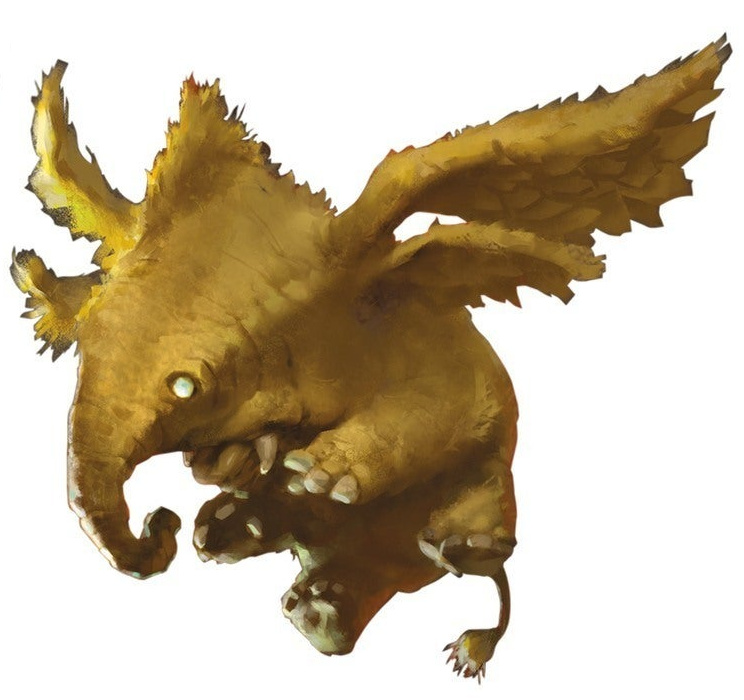 Ignoring anything else about these creatures, I don't think I could fight an adorable miniature flying elephant based on how much they remind me of old Disney cartoons, alone. Hollyphants are cute, and luckily not deceptively so as they are often servants for the powers of good. Psiconic animale who good aligned creatures look at and immediately feel fondly of while evil creatures feel immediate hatred, some believe that a Hollyphant's appearance is something of a psychic projection dependent on the seer. In reality, they're probably just cute miniature flying, glowing elephants. Well, unless they're in their giant mastodon form, because sometimes if a Hollyphant really likes you and wants to shoot goodness sparkles from their tusks on your behalf, they'll call in the really big guns.
These are some of our favorite good aligned monsters in the manual, but what are yours? Is there a monster you would never fight if presented with an encounter? Have you fought any of these creatures? Why?! Let us know in the comments!
Happy Adventuring!