(Maternity Leave) RPG Accessories: Back To School With D&D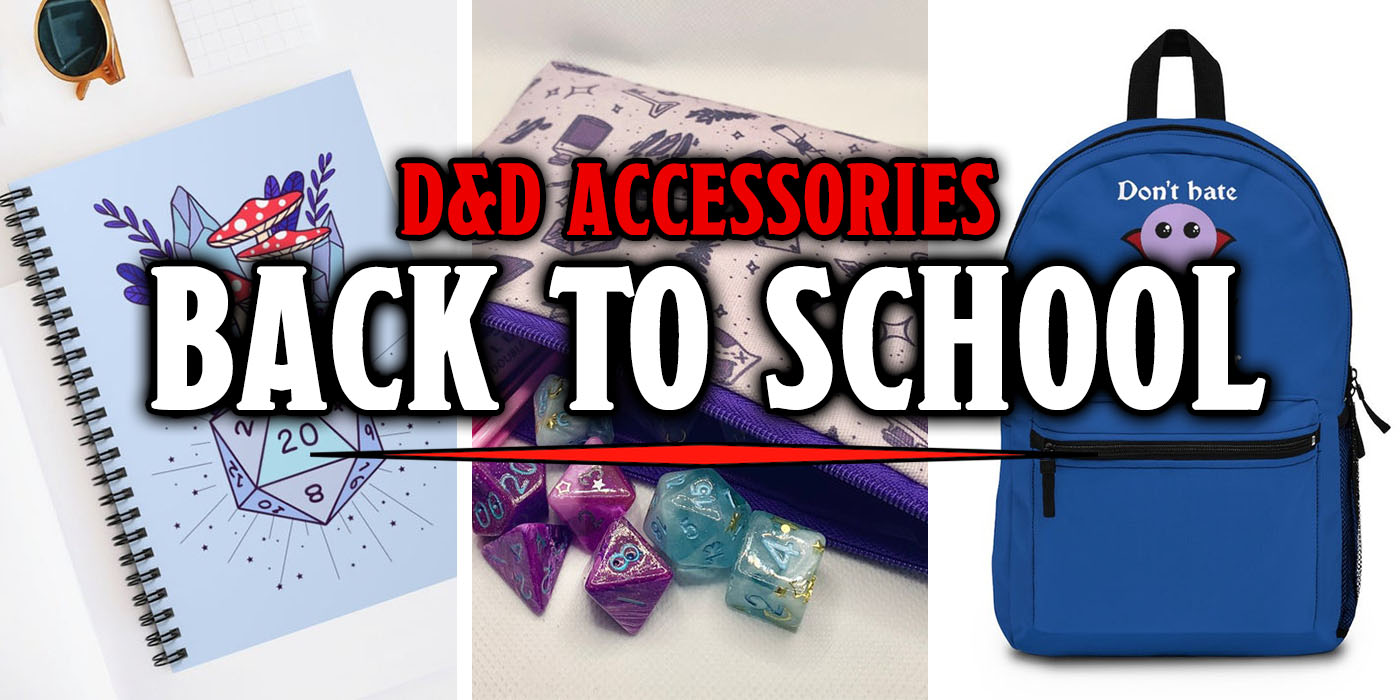 From notebooks to pens to pencil bags there are a ton of D&D accessories that are just as useful in the classroom to get you in the studying mood.
It's that time of year, and whether you're getting yourself back to class, sending kids to school, or just like an excuse to collect more fun notebooks and pens, there is probably a D&D themed accessory for that. And honestly, there's a fair amount of overlap between tools that will be helpful during your next game session and your next lecture hall. As always, links to buy are in the item titles.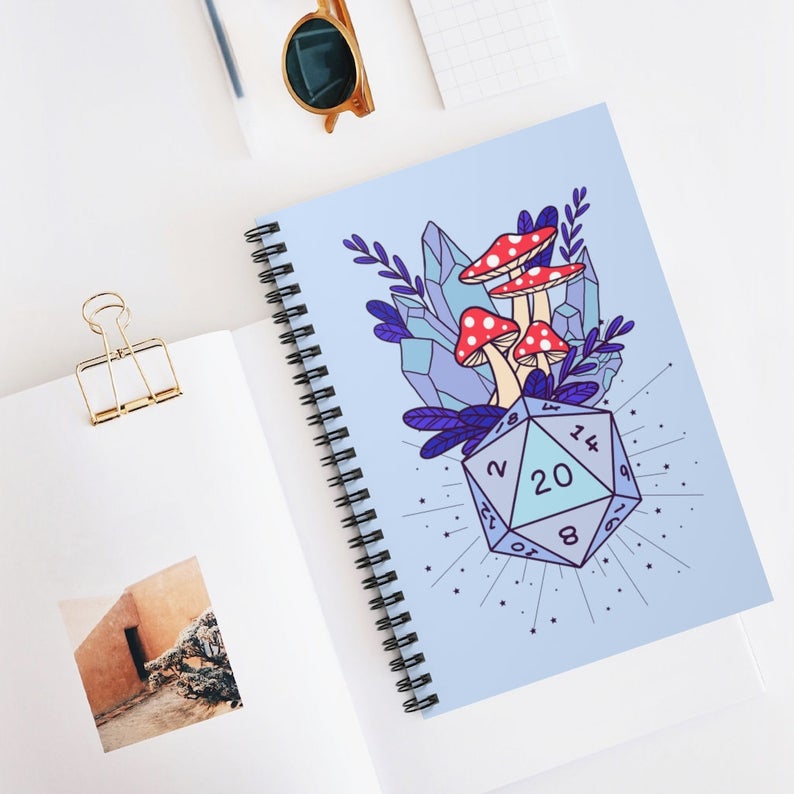 When it comes to classwork or campaign work, you can pretty much never have too many notebooks. This particular notebook has a mushroomy druid themed D20 design, 118 pages, and a document pocket in the back for any extra odds and ends you may want to keep with your notes. You can take notes for class or solve puzzles for your game – or solve riddles for your game while you're supposed to be taking notes for class; I won't tell.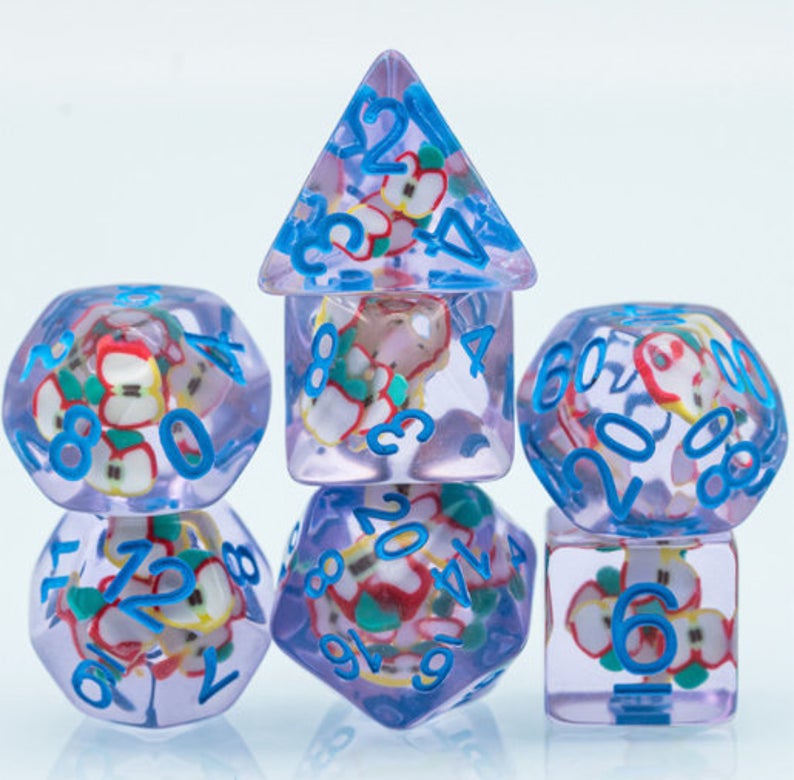 I never got around learning while apples are the quinisential teacher present in old cartoons, but something about one of the most common fruits in the world always and without fail reminds me of grade school. This dice set features clear resin with apple slices floating inside and blue ink numbers for a look that's very cute and very school house chic. You don't need to be back to school to enjoy apples – they're a great snack – but if you're looking for an excuse to get another set of dice, why not?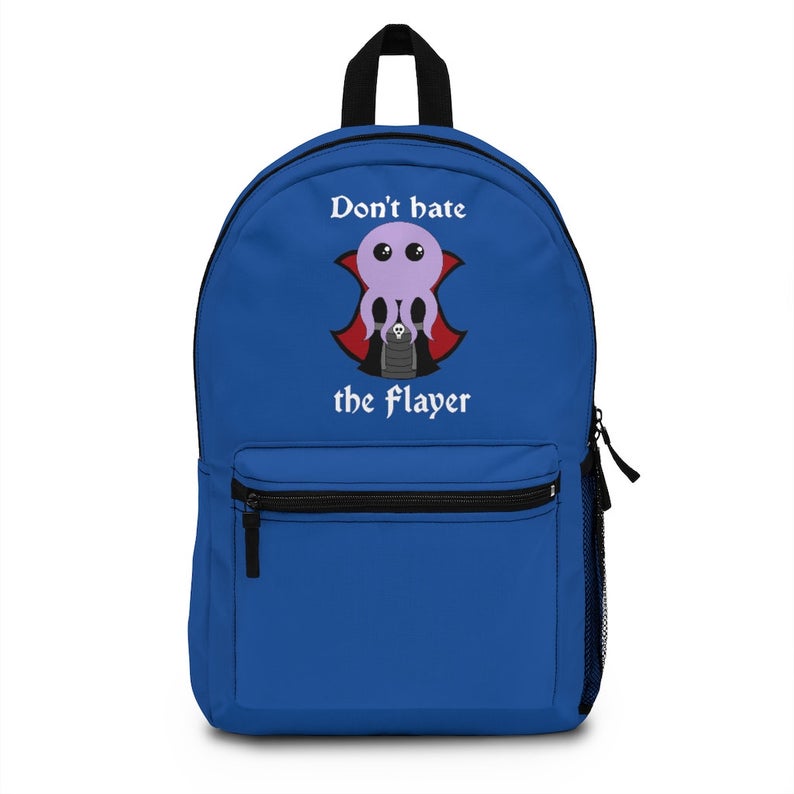 I love a good (or bad) pun as much as the next D&D player, and this one you can wear on your back between sessions or classes. This lightweight backpack is roomy and sturdy enough to transition from carrying textbooks to core books  and back again, and the little Mind Flayer will keeps your books safe the whole time. Will it use it's psychic abilities to give you the answers in class? Probably not, but why not ask it yourself?
Subscribe to our newsletter!
Get Tabletop, RPG & Pop Culture news delivered directly to your inbox.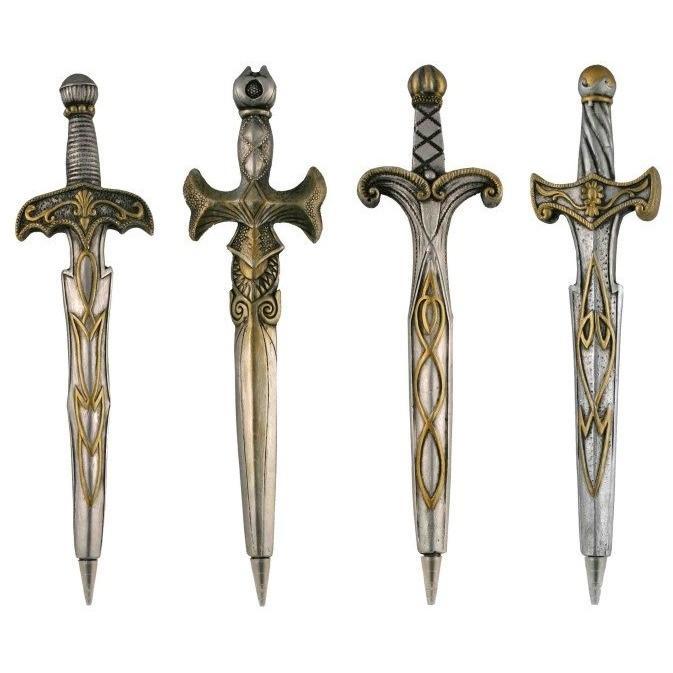 They say the pen is mightier than the sword, but why not just meet them half way and get a pen that's also a sword? A set of four sword pens means you can have two for gaming and two for classes and never worry about jotting down notes or clues during either. Bring some plain ballpoints for when somebody asks to borrow one though, these seem like pens somebody would "accidently" go to their next class with.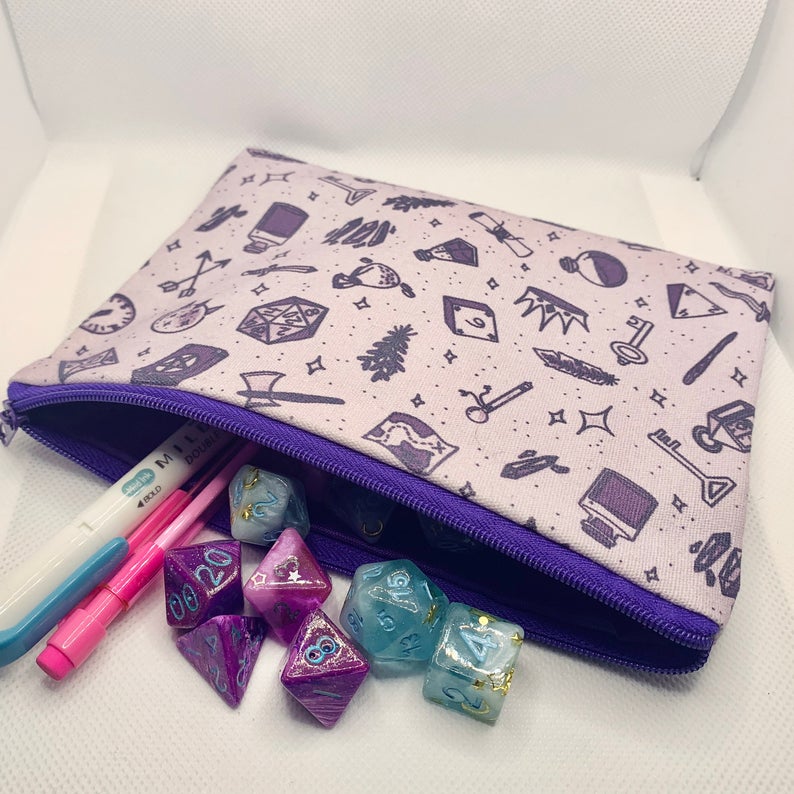 Even well after my school years I have pencil bags that do double duty carrying around all of the pens and pencils I'll need for game sessions as well as two or three sets of dice. Roomy zipper bags keep everything you need contained, safe, and in one organized place so you'll never have to scramble around for that pen you know you have somewhere. This one has a very cute D&D design featuring important items to a large variety of classes and players as well as some dice, so you'll always have the adventure with you.
Are you shopping for back to school now, or do you just like collecting stationary for D&D sessions? Will any of our picks make your wish list? What item do you think is most versatile at both the D&D table and classroom desk? Let us know in the comments!
Happy Adventuring!