'The Mandalorian' Meets 'Lone Wolf and Cub' in This Figure Set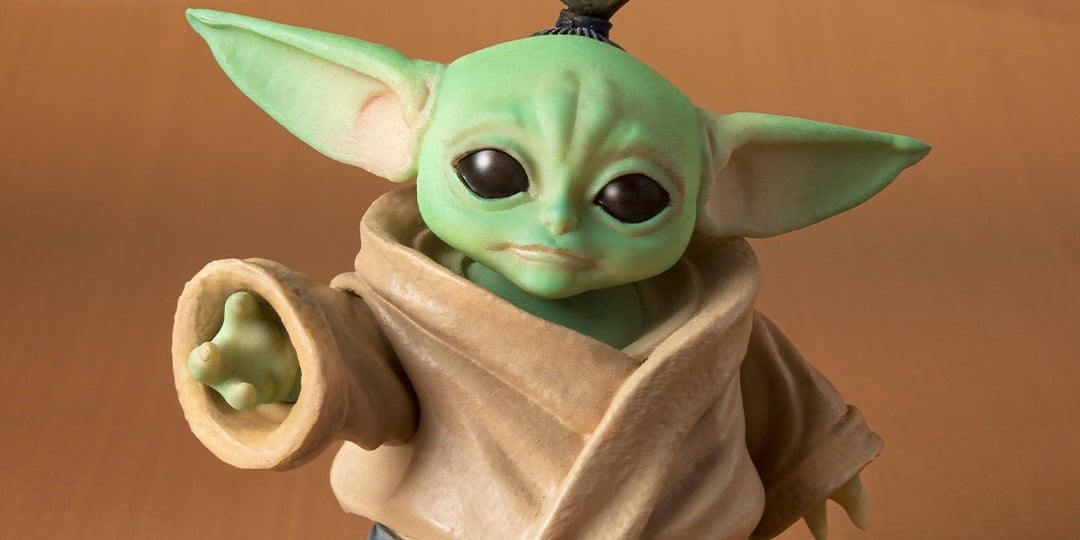 Tamashii Nations brings The Mandalorian and the Samurai era together with this great set that includes Grogu with an adorable top knot.
It's no secret that George Lucas looked to the Samurai for inspiration for parts of the Empire's signature look. Lucas is a big Kurosawa fan – The Hidden Fortress is all over the Star Wars franchise. There are many, many parallels that can be drawn between the stories of Star Wars and those found in jidaigeki.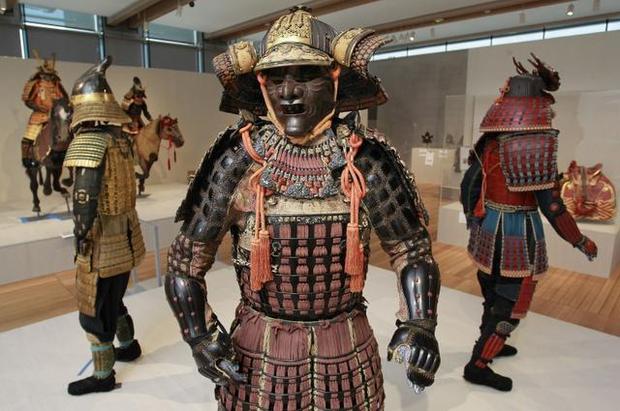 With the costume sketches of Ralph McQuarrie and a budget of $1,173 for one costume, it was up to John Mollo, the costume designer for the original trilogy, to translate the sketches into a real costume that an actor could wear. Without straying too far from the provided sketches, Mollo, inspired by not only the samurai influences but also by World War I trench armor and Nazi helmets, made some sketches of his own to fine tune the costume. He then hired costumers from Berman's & Nathan's to work on the undersuit, gloves, surcoat, and cape, while the job of sculpting the mask, chestbox, belt, shoulder bells, shins, and the rest of the armor fell to sculptor Brian Muir. – Source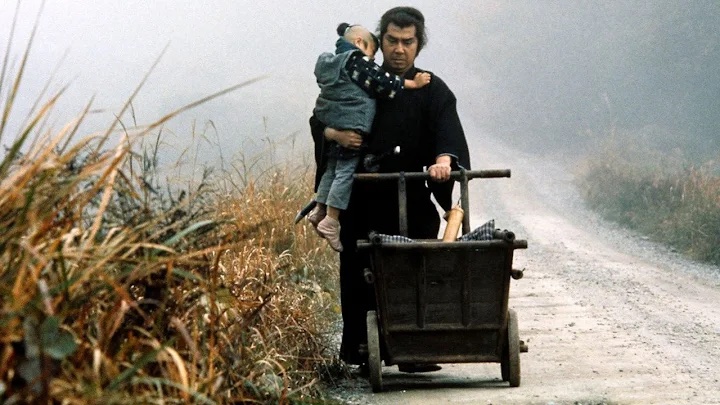 Tamashii Nations has created some awesome Star Wars figs that fully incorporate Samurai armor into the Star Wars universe. The latest addition to the collection is this Mando and Grogu set that has a definite Lone Wolf and Cub look to it – check out that cart! This scale figure comes with a rifle, a sword, a jetpack, and a blaster to fight off any enemies. Top knotted Grogu comes in a pram with an era appropriate cart. Price or pre-order available on this just yet, but it is set to ship early next year.
Ronin Mandalorian in Beskar Armor with Grogu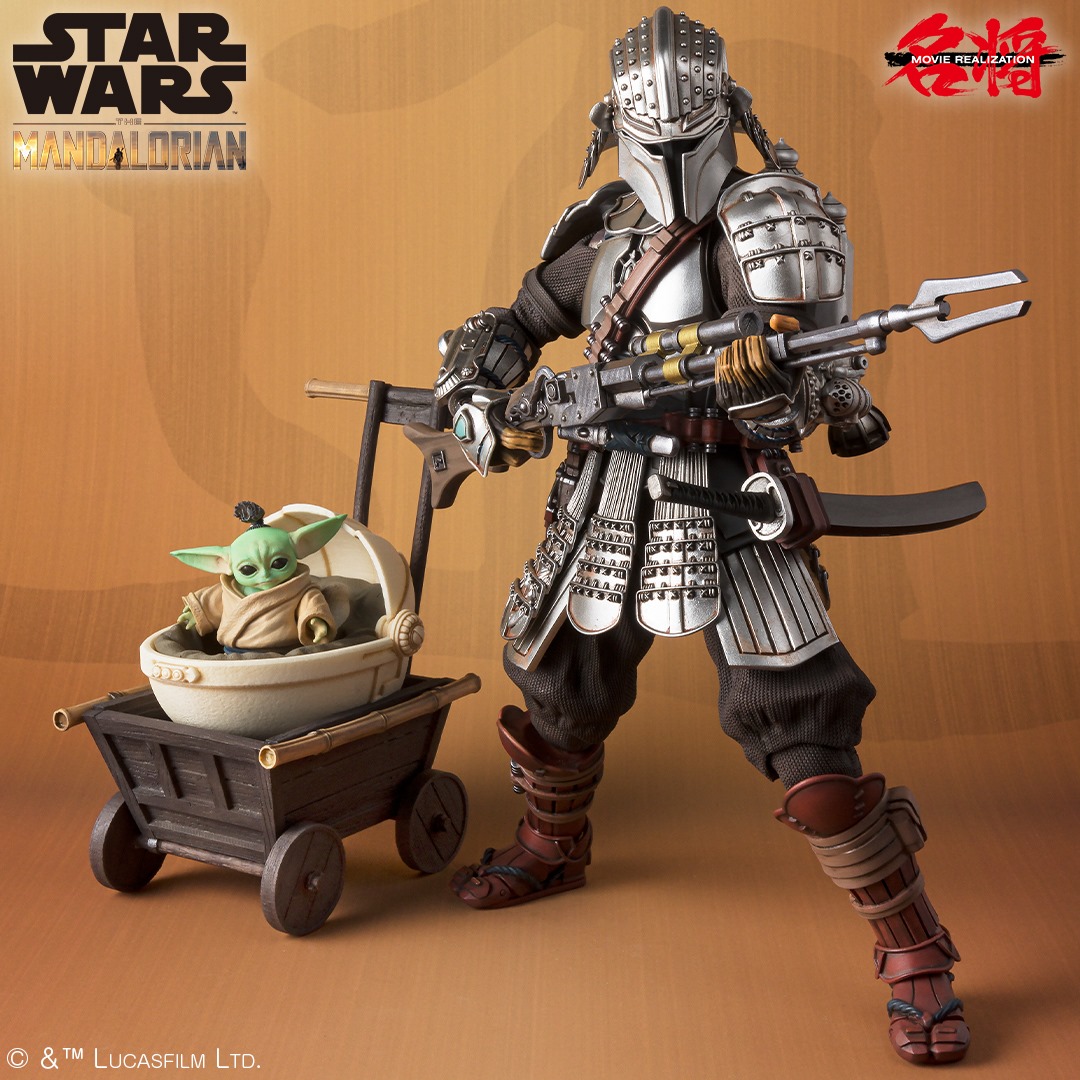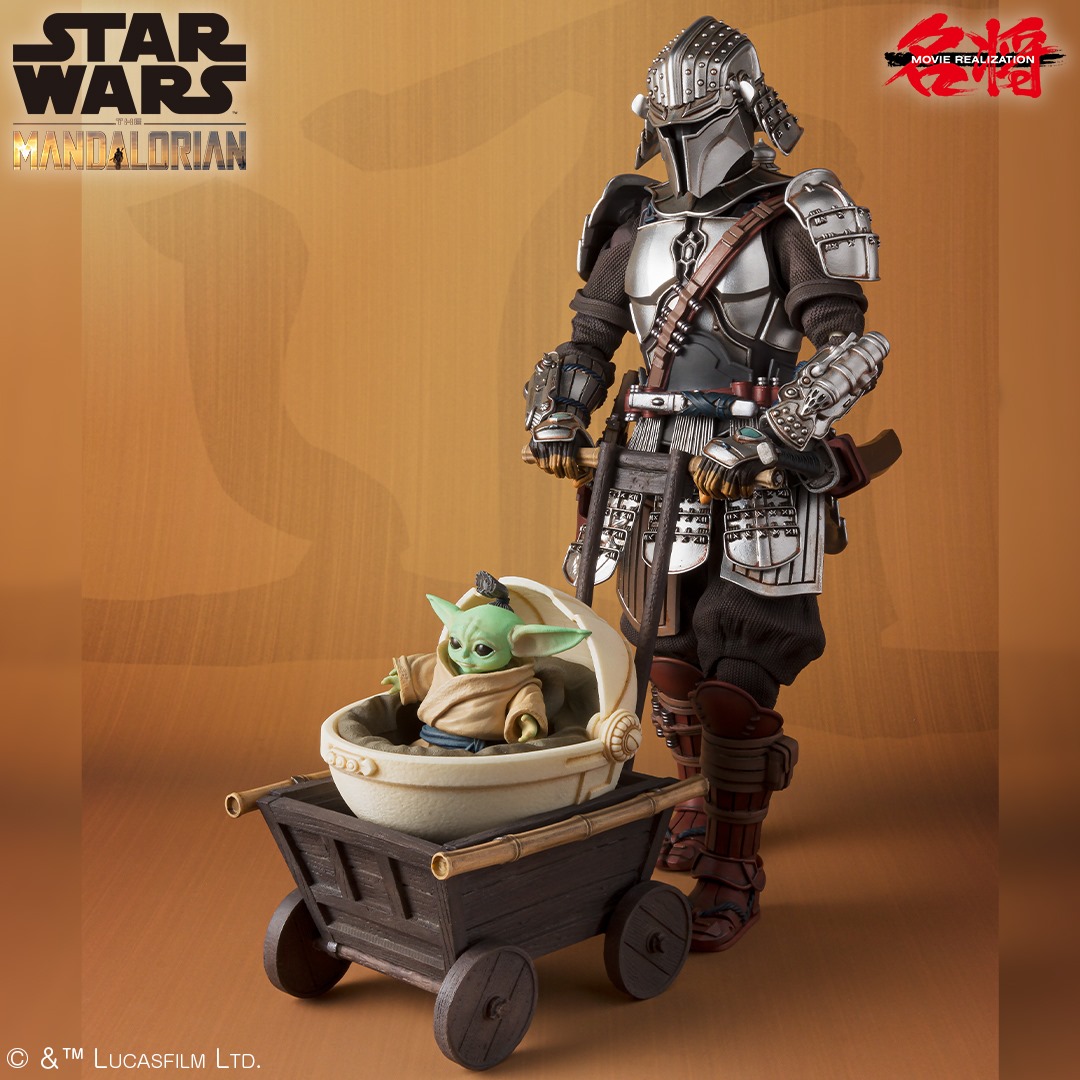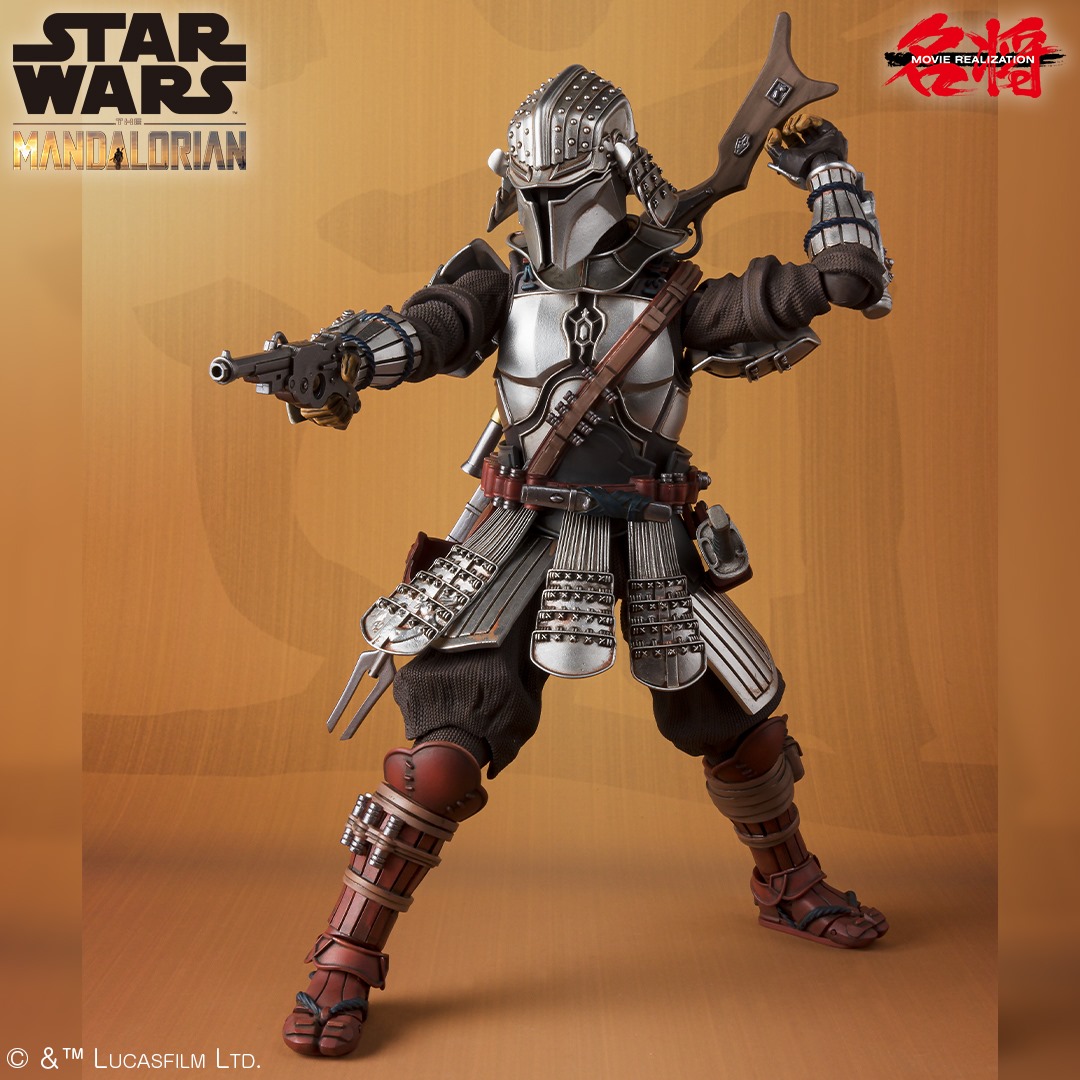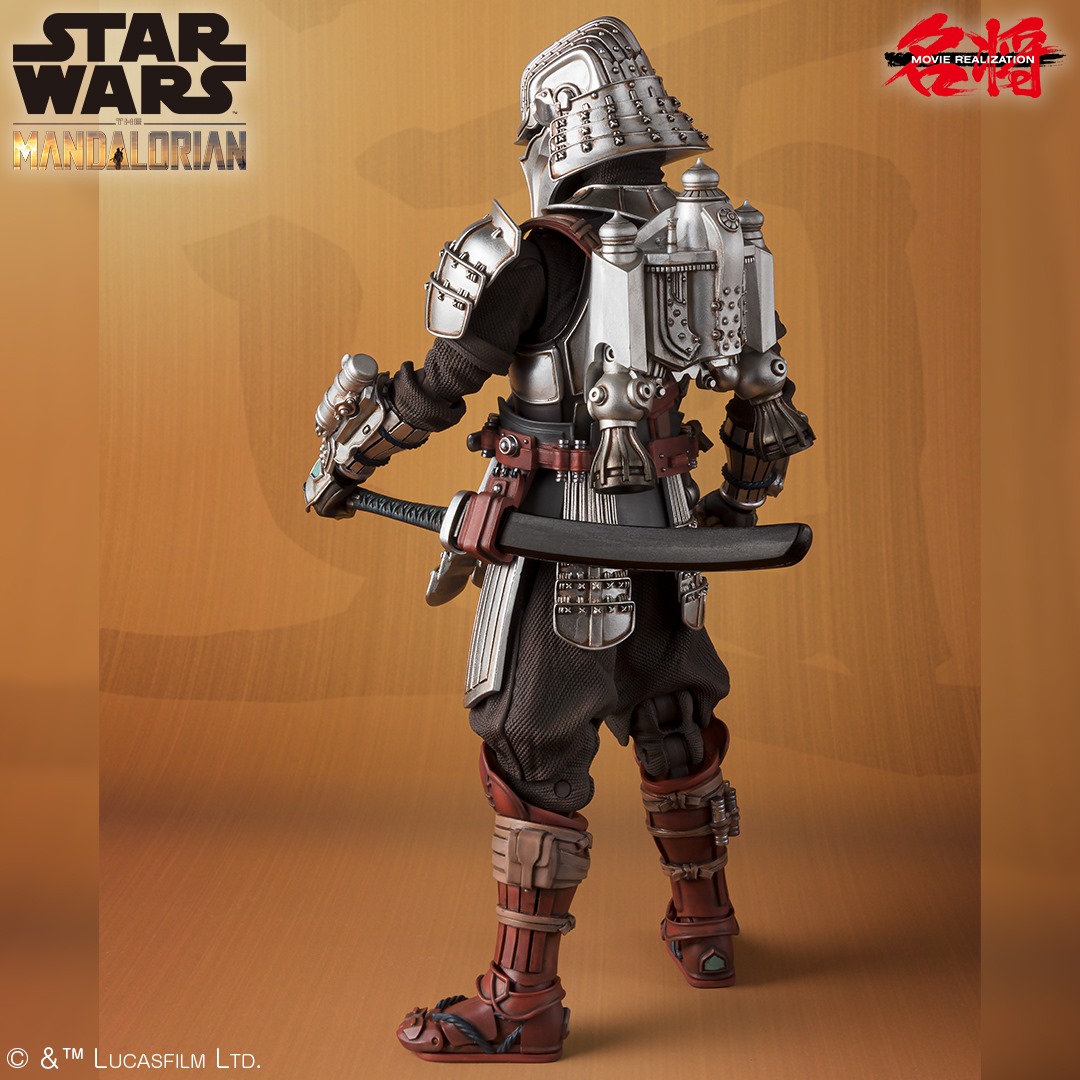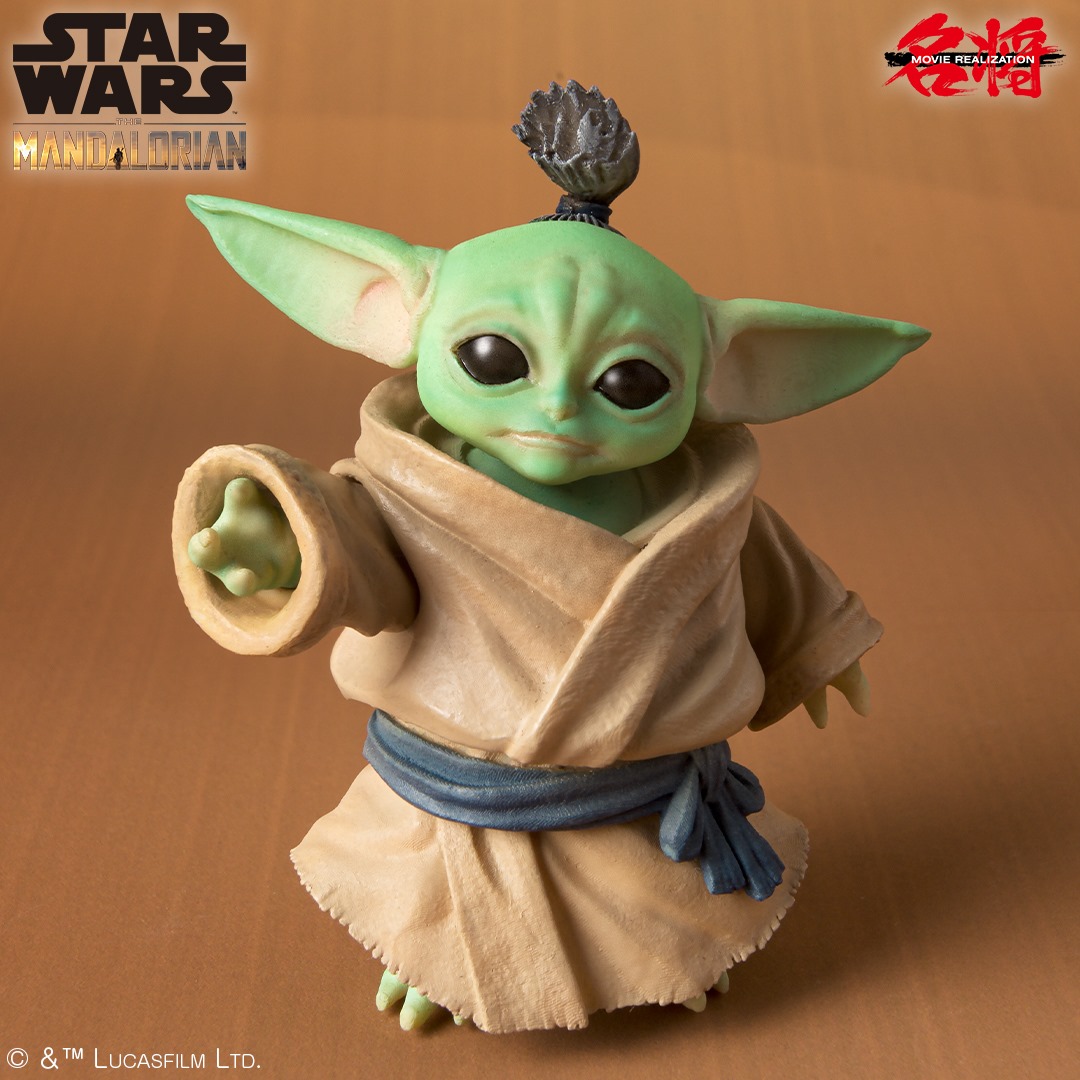 Subscribe to our newsletter!
Get Tabletop, RPG & Pop Culture news delivered directly to your inbox.