Coming next week new Space Marine action figures at a smaller scale from JOYTOY. Check out Primaris Incursors and Infiltrators.
Warhammer 40K and Action Figures seem like a match made in heaven. And you have the chance to prove that with a new set of action figures that have "crept up on us out of nowhere" according to GW, which is fitting, given that they're 1:18 scale Primaris Incursors or Primaris Infiltrators, depending on which set you pick up.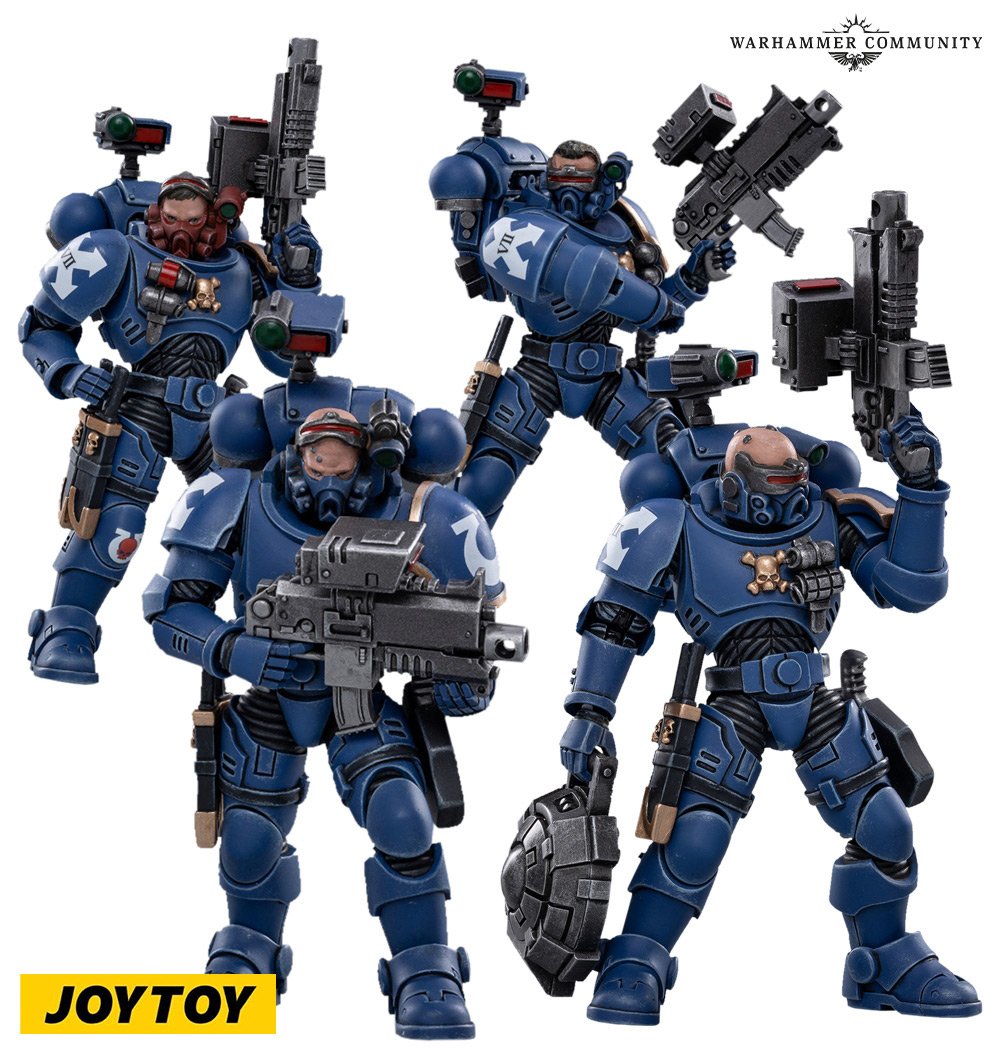 You might be wondering how a transhuman warmachine can be stealthy? Well there are probably special glands, but no small amount of credit should be given to their armor either. These figures, which come from JOYTOY, stand 12cm tall, and can all be equipped with guns, pistols, mines, weapon sights, and more.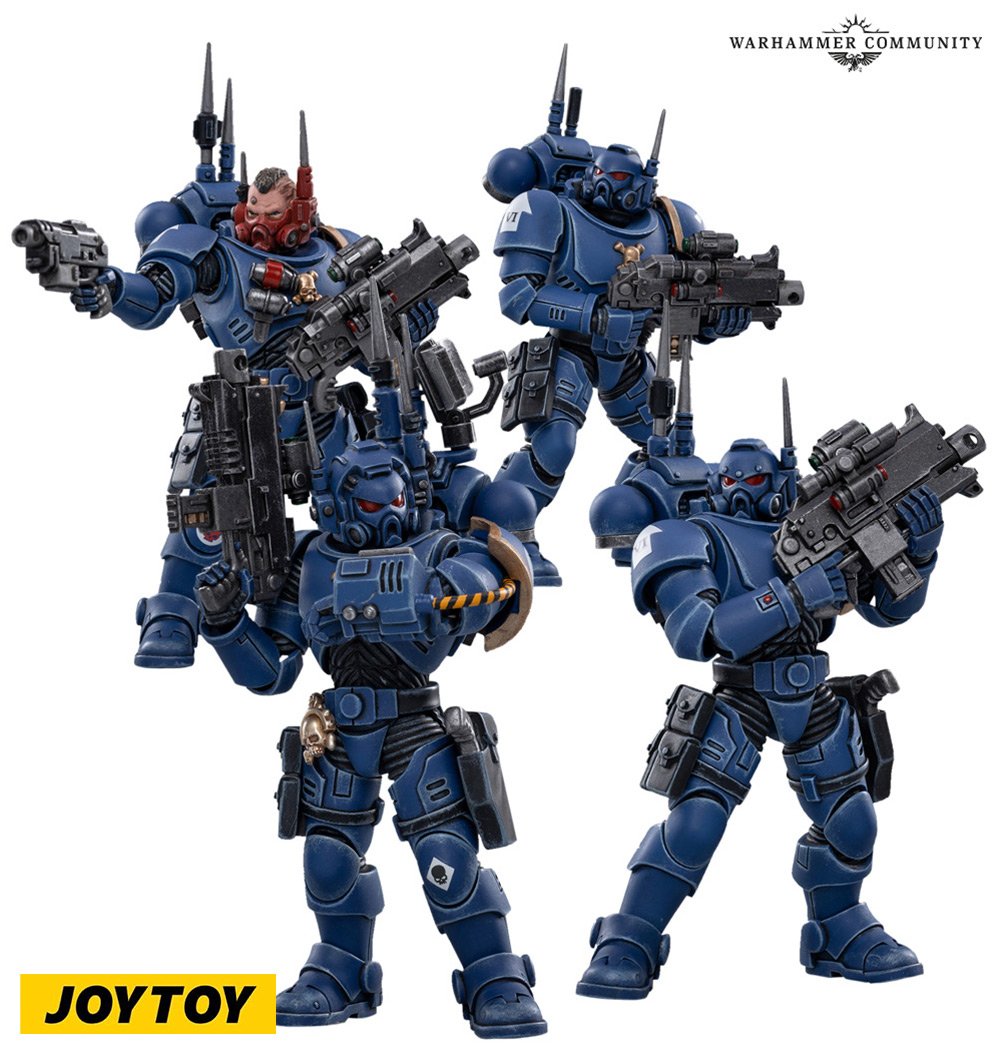 But these action figures have limited availability:
These figures are little powerhouses of brilliance, and each is fully poseable with 25 points of articulation. Use them to create fantastic diorama scenes, mixing and matching equipment to customise your squads to your heart's content. 
These JOYTOY action figures are available via our Made to Order service, and you'll be able to order yours on Games-Workshop.com for one week only between the 25th of September and the 3rd of October. Set a reminder for next Saturday so you don't miss out.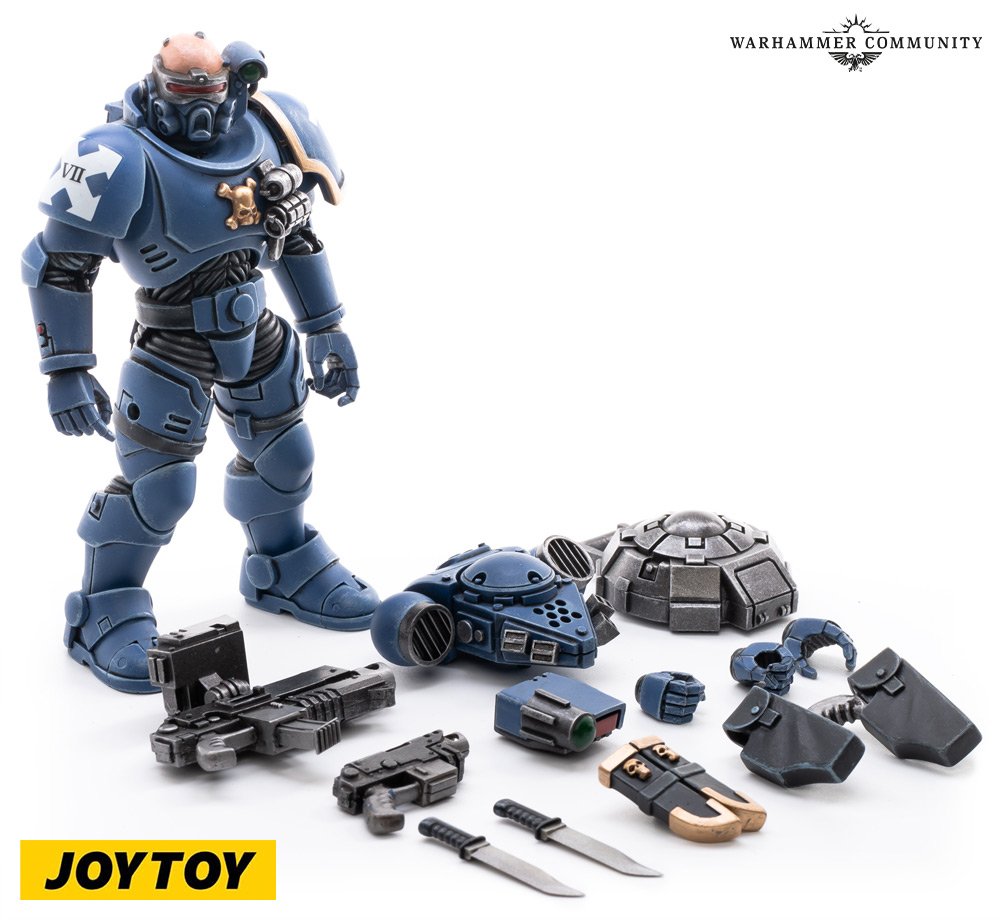 So don't miss out.
Be sure and check back the 25th of September to the 3rd of October for your chance to grab a figure