In the grim darkness of the distant future, noble houses and hardened criminals mingle in sprawling Hive Cities with new minis and books next week!
Hive Cities are sprawling, urban complexes that house untold numbers of humanity's teeming masses, from the highest of the high to the lowest of the low, the elite and the least mix and mingle within the walls of these sprawling, towering cities. In theory.
Most of the time the wealthy and powerful stay far above the rest, sitting up their in their ivory towers looking down on the teeming masses, separated by wealth, station, and several thousand feet of ferrocrete and whatever other future nonsense building material 40K uses–I'd say timbertanium but all the trees in Warhammer are either chopped down or hiding deadly monsters. Or they are themselves, deadly monsters.
At any rate, next week you'll be able to pre-order examples of all manner of life you'll find in the towering hive cities of the distant future, starting with the noble ajesty of House Greim. On Necromunda, House Greim is known for being one of the most militarily accomplished of the noble houses of Necromunda. Nevermind that most of their members have never actually seen a battlefield, House Greim has figured out a way to uphold their tradition by sending heavily armed "military attaches" into the field. Like the Modern Major Kreig Master here.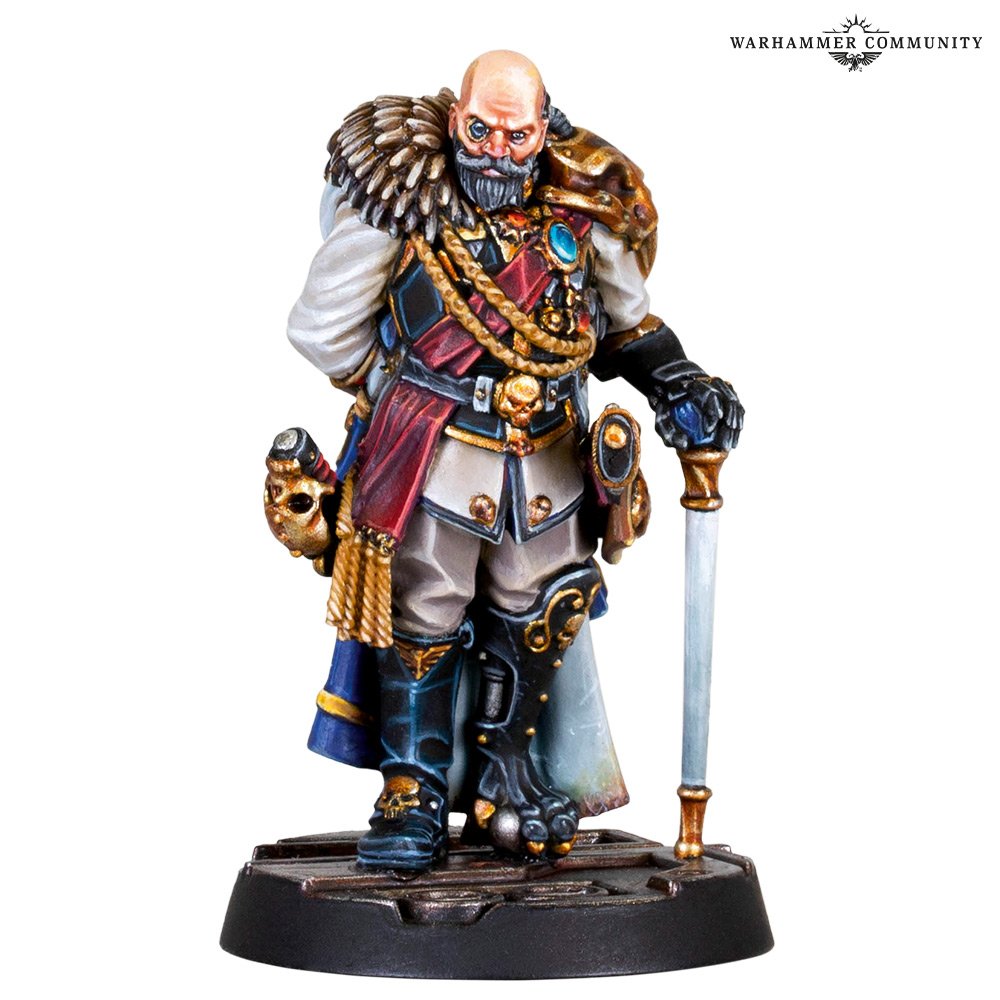 Accompanying the Kreig Mester is his bonded Jagerkin, a trusted servant tasked with keeping their noble alive, which often means harrowing battles in cramped corners where the life expectancy is much better than in the Astra Militarum itself. You might survive a whole half-an-hour of combat in House Greim's service.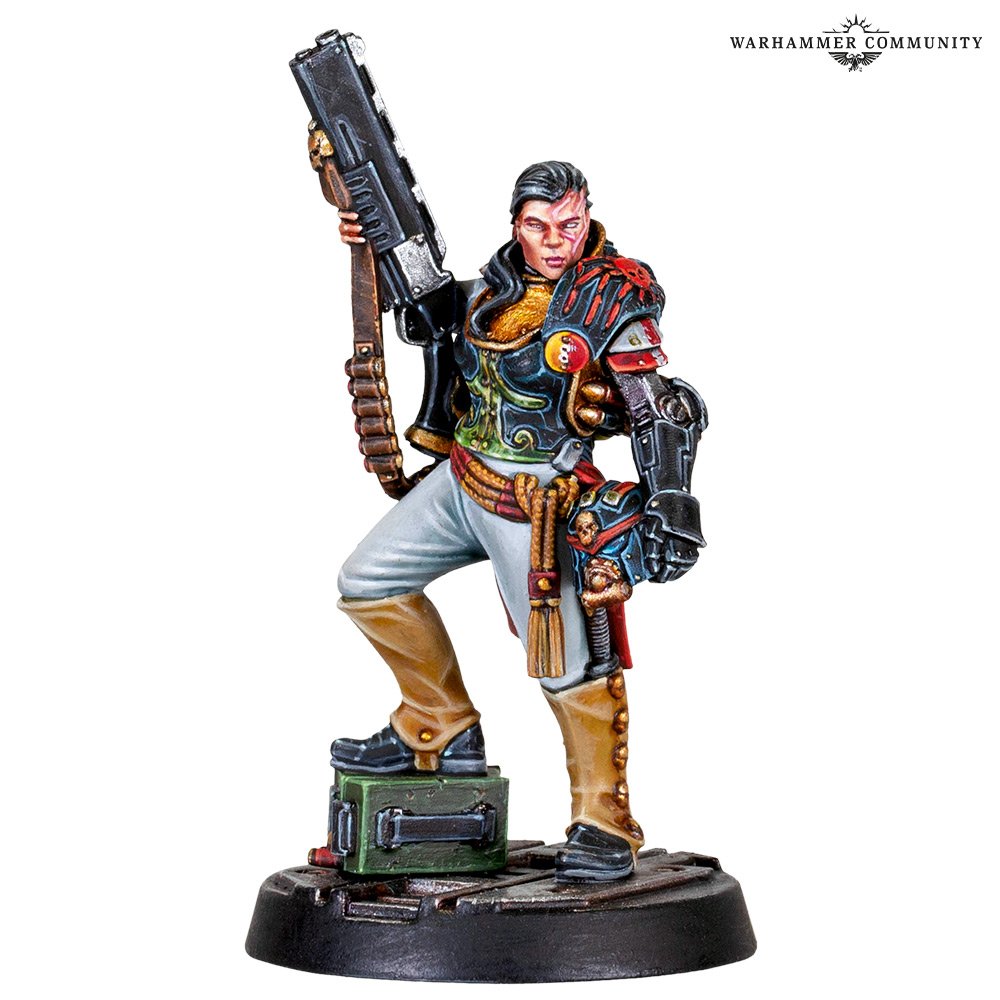 Both of these models are up for pre-order from Forge World next week. But one hive city isn't enough. Next week you'll also be able to order Grim Repast, the latest Warhammer Crime story. Grim Repast focuses on the story of Probator Quilon Drask in the hive city of Varangantua, where he is drawn into a disturbance both mysterious and macabre: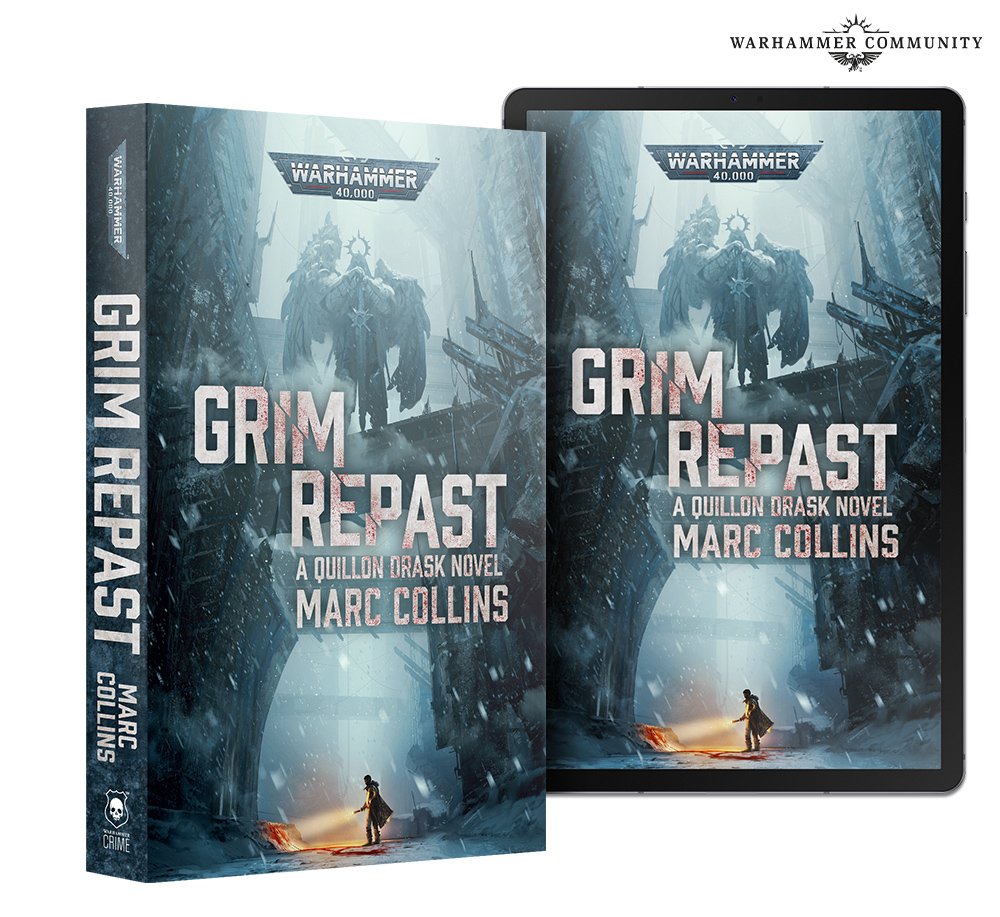 Next week you'll also be able to catch episode 4 of the Angels of Death animation as well as get a look at some more of Warhammer+'s exclusive new content.
All this, next week!