Warhammer 40K: 'One Million Customers' Celebration Miniature Revealed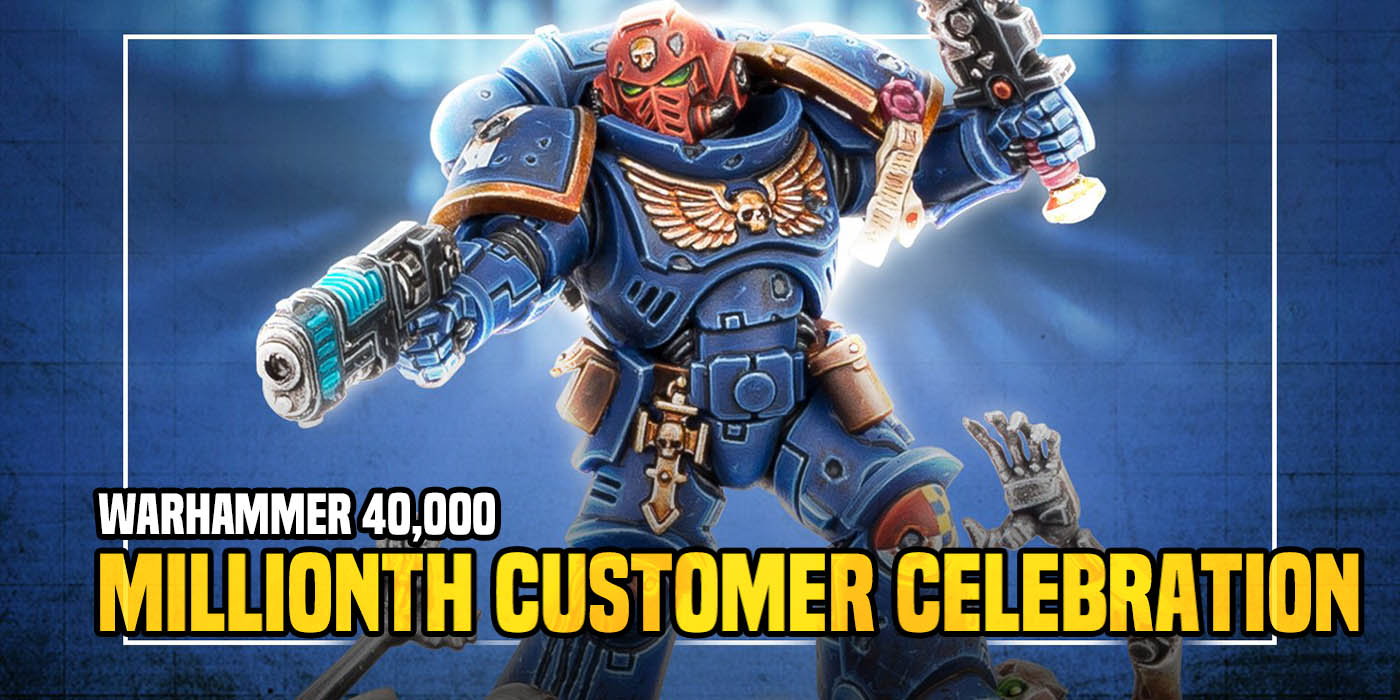 The Warhammer Online Store is hitting a big milestone and to celebrate they are offering a new miniature with orders over £150!
Games Workshop's webstore is crossing the millionth customer milestone and they are looking to celebrate. The best part is that you can also get in on the action with an exclusive miniature.
Meet Sergeant Castus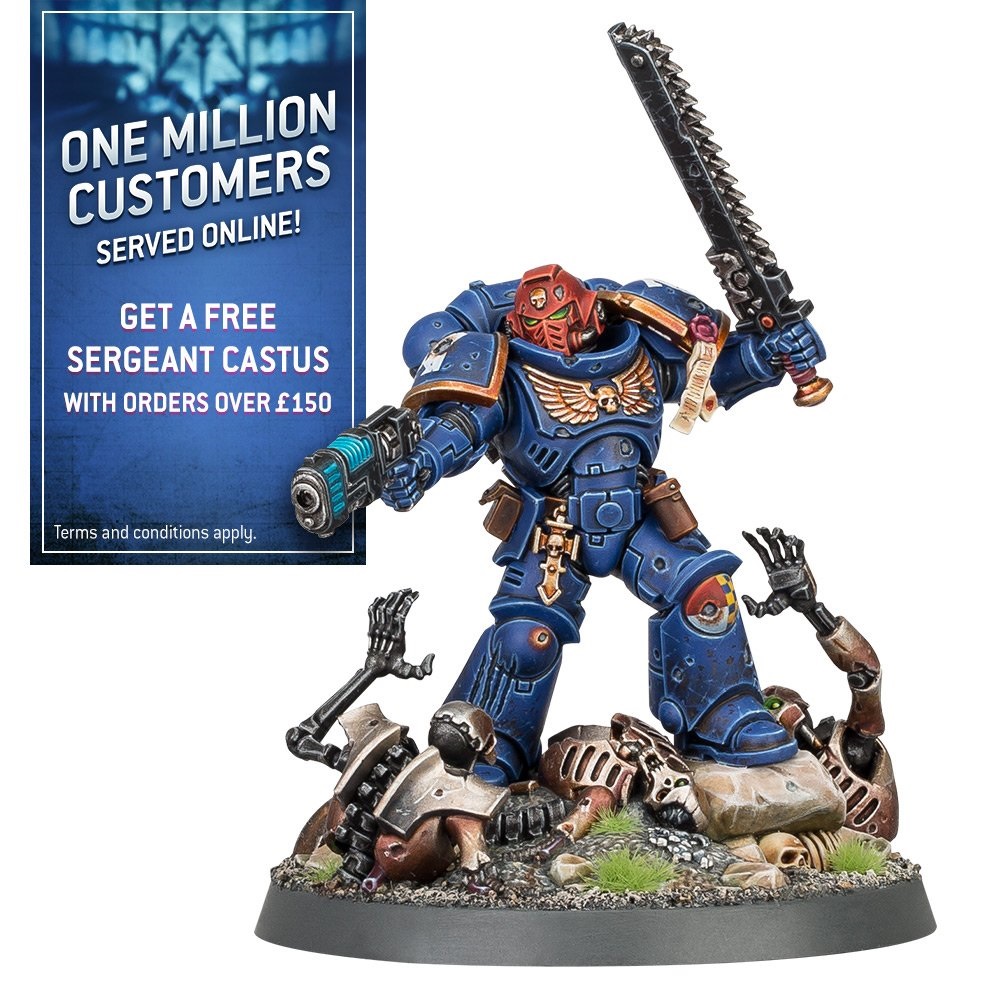 "This exclusive model will be added – free of charge – to any individual order with a checkout value of more than £150 (or the regional equivalent) on Games-Workshop.com until midnight on the 28th of October, so you've got just one month to get yours. He won't be available anywhere else either, so don't miss your chance."
If you're looking at that miniature and thinking that he might look a little familiar then you might remember him from the cinematic trailer for Warhammer 40,000's launch of the current edition.
Furthermore, this model comes with a few different options. You can go with or without a helmet and you can swap his plasma pistol for a heavy bolt pistol.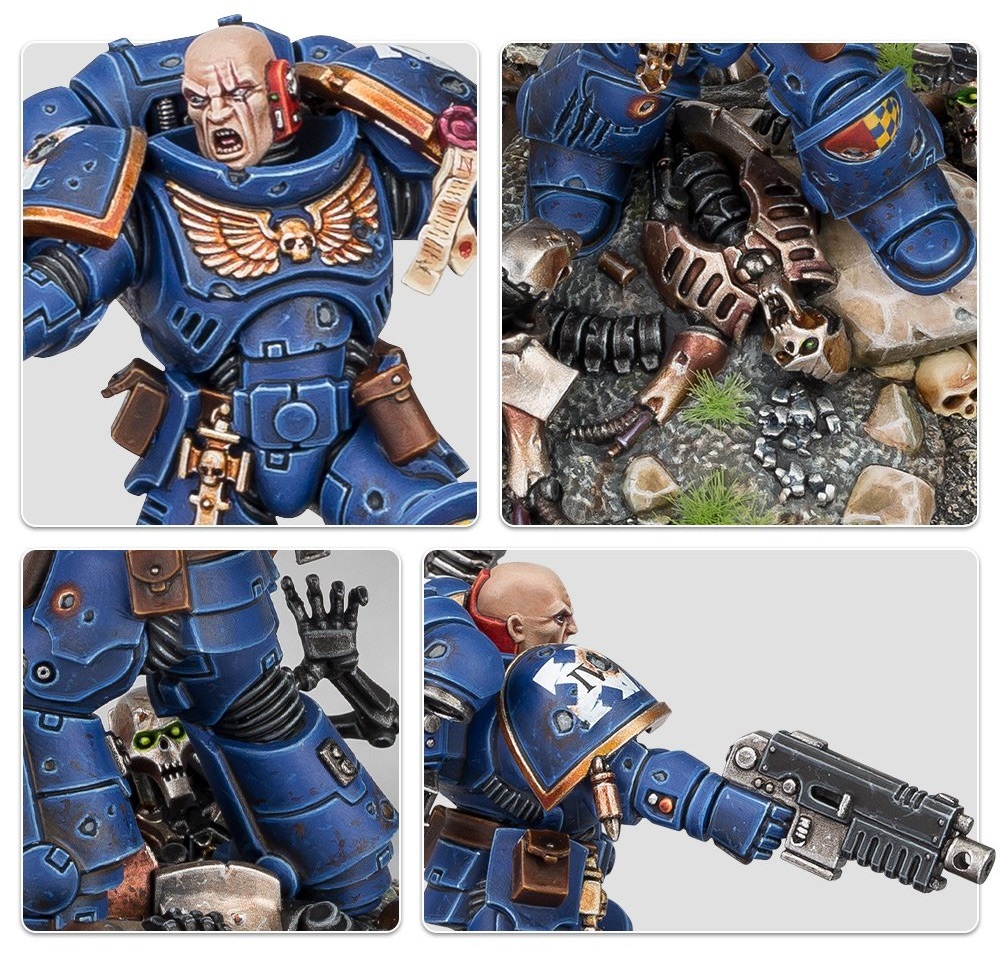 Whichever load out you choose you'll have a really impressive looking Space Marine sergeant for sure. So if you want to pick this model up, you just need to place an order worth £150 or more (or local equivalent – see below) on Games Workshop's site between now and the 28th of October. It's pretty simple but if you want to read all the fine details you can do that on this page. Just scroll down to the Description section. It's where you can find out important information like this chart that shows the values of various orders from around the globe that would qualify:

Subscribe to our newsletter!
Get Tabletop, RPG & Pop Culture news delivered directly to your inbox.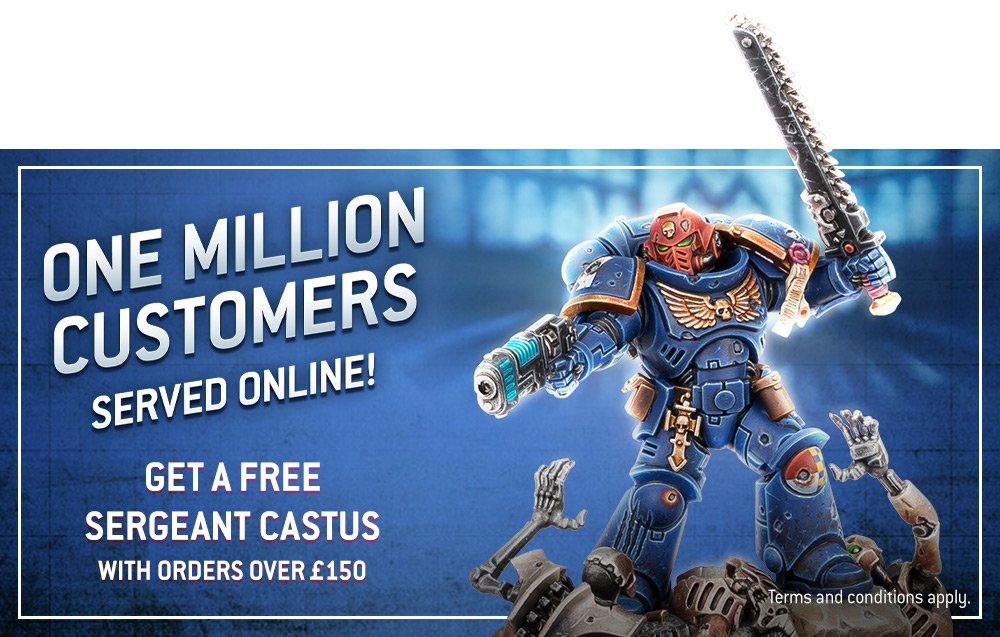 If you've been eyeing a battle box or combat patrol box, you're pretty close to the threshold. Make sure you get your codexes and paint and maybe a character and you should hit that order minimum.
Sergeant Castus reporting for duty!