Games Workshop is teasing a new model along with a big clue about what next season will feature. Come see for yourself!
It sure looks like the Stormcast Eternals are getting another Warband for Underworlds. Meet Taros, an Aetherwing from Xandire's Truthseekers – the latest model reveal from Warhammer Underworlds: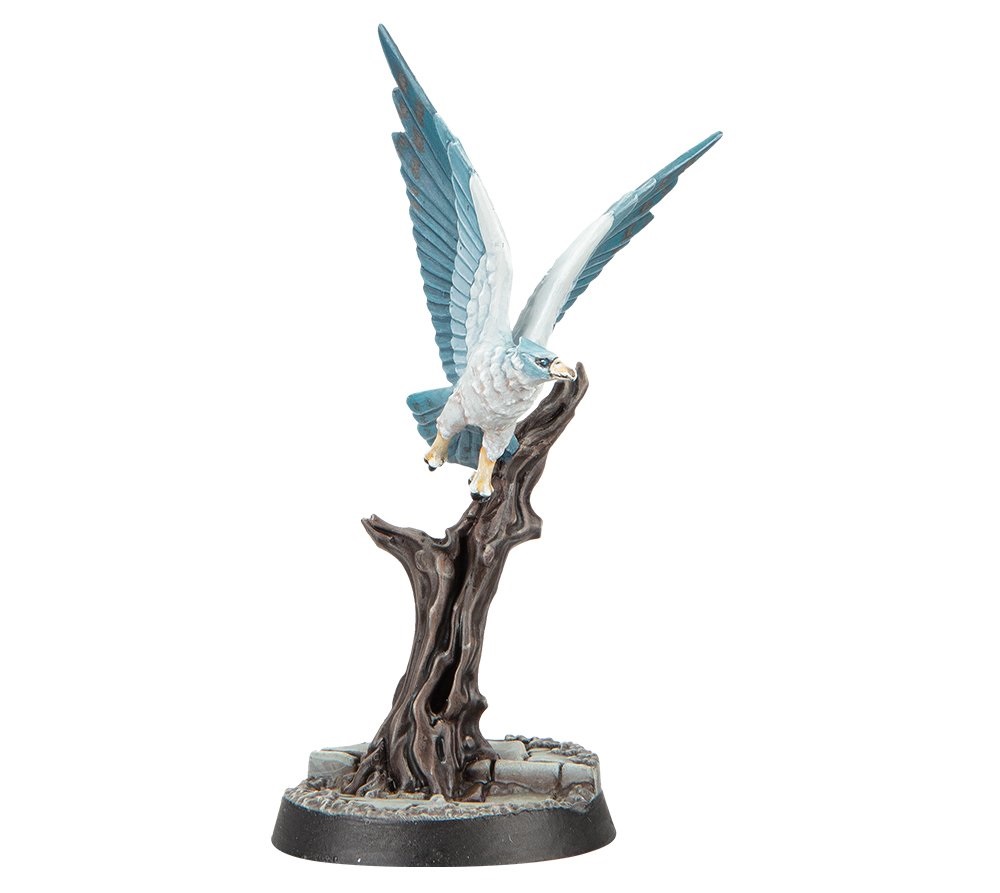 "Taros is an Aetherwing who accompanies Xandire's Truthseekers into battle. Sleek and swift, Taros is an expert hunter, gliding above the battlefield before swooping to savage its prey with a sharpened beak. Famed in Azyr and beyond for the bonds they form with the Stormcast Eternals, these celestial hawks are the perfect partners for the God-King's chosen."
Taros is a hunting companion. Ruleswise, we know how those function based on other warbands like The Grymwatch or Hrothgorn's Mantrappers. You can expect this hawk to be plenty fast and hard to hit. At this point, I'm just waiting for GW to announce a spin-off side game that involves the Hunting Companions in Pokemon-style duels. Taros vs Duinclaw in the arena? Ya, you know you'd want to see that.
Glimpse Into The Future
Games Workshop does love a good teaser and this time it's all in the artwork. For this one, you've got to "gaze into the raptor's eye…" and take a look at this: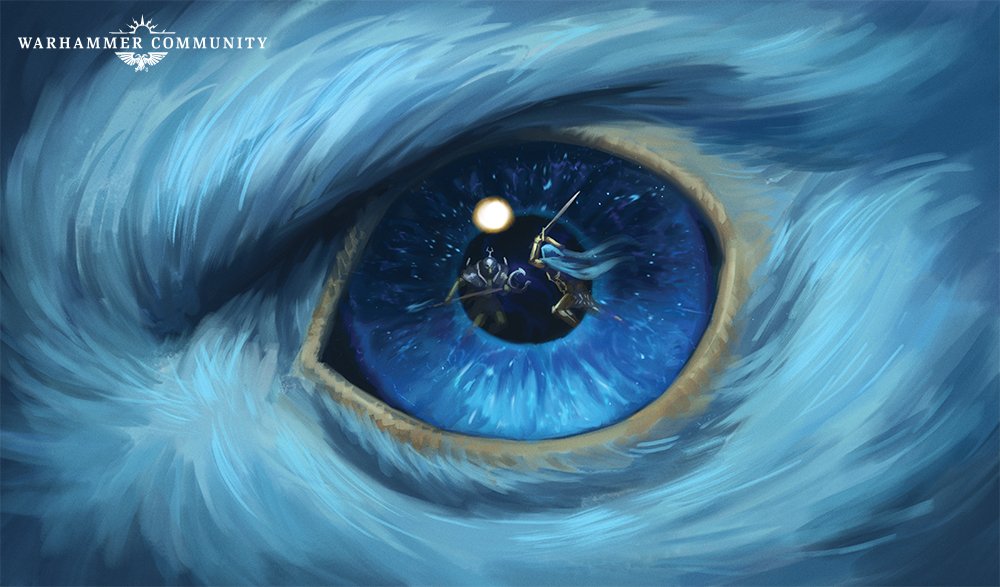 What are we looking at? Well we've got a Sword-wielding Stormcast Eternal on the right attacking what I think is an Ossiarch Bonereaper. The thin, bone-tan arms and large shoulder plates kind of give it away. However, neither of those combatants looks like they are from any of the current warbands. Clearly, we're getting Xandire's Truthseekers the Stormcast Warband. And we're also getting a new Kruleboyz warband (Da Kunnin' Krew was teased previously). But if that is an Ossiarch Bonereaper, that's not a member of Kainan's Reapers: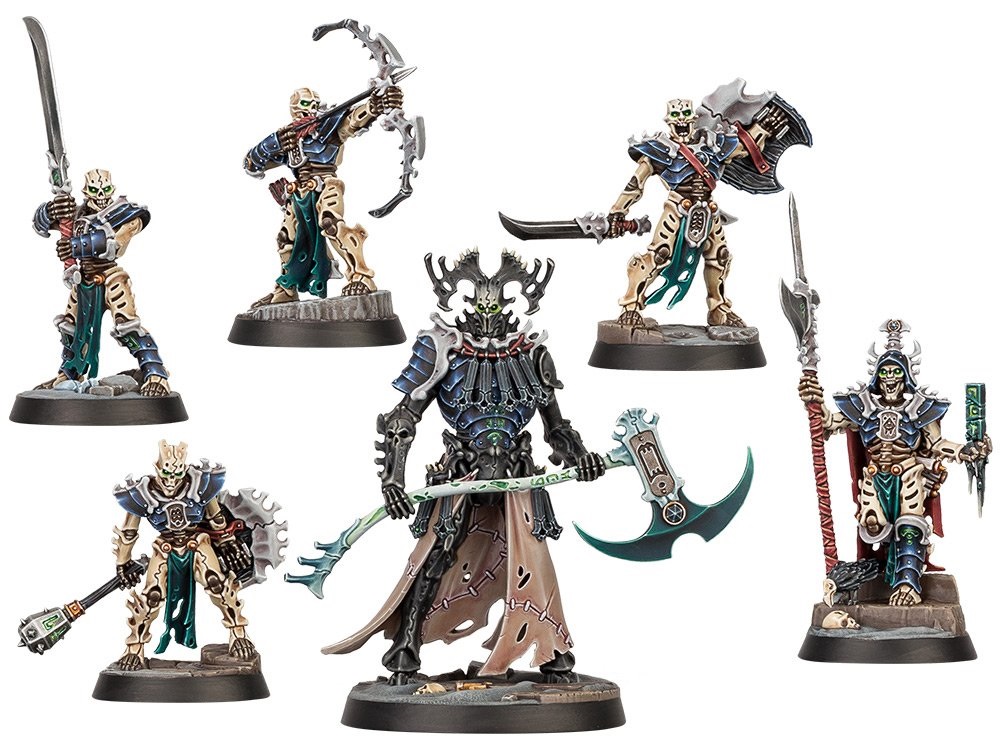 Looks like some new blood (or maybe bone) is on the way for Warhammer Underworlds.
What do you think of Taros? What Warbands are you hoping to see in the future from Warhammer Underworlds?