This weekend Games Workshop is planning some reveals at GenCon 2021 – here's what we're hoping to see.
In case you missed the news, Games Workshop has some big reveals plan for later this week. The good news is we already have a tease as to what systems GW is planning on showcasing new things for. What we don't know is exactly what is going to be revealed. That's what we're here to talk about today – what do we want to see from GenCon 2021!
"That's right – there'll be new models, boxed sets, and books for Warhammer 40,000, Warhammer Underworlds, Kill Team, Blood Bowl and more. "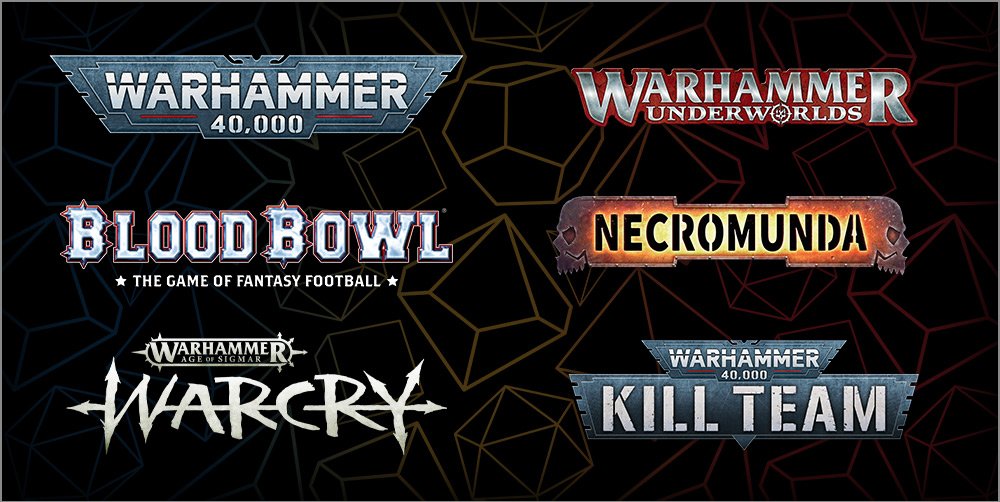 So what do we think each system will bring? Let's go over them and find out.
Warhammer 40,000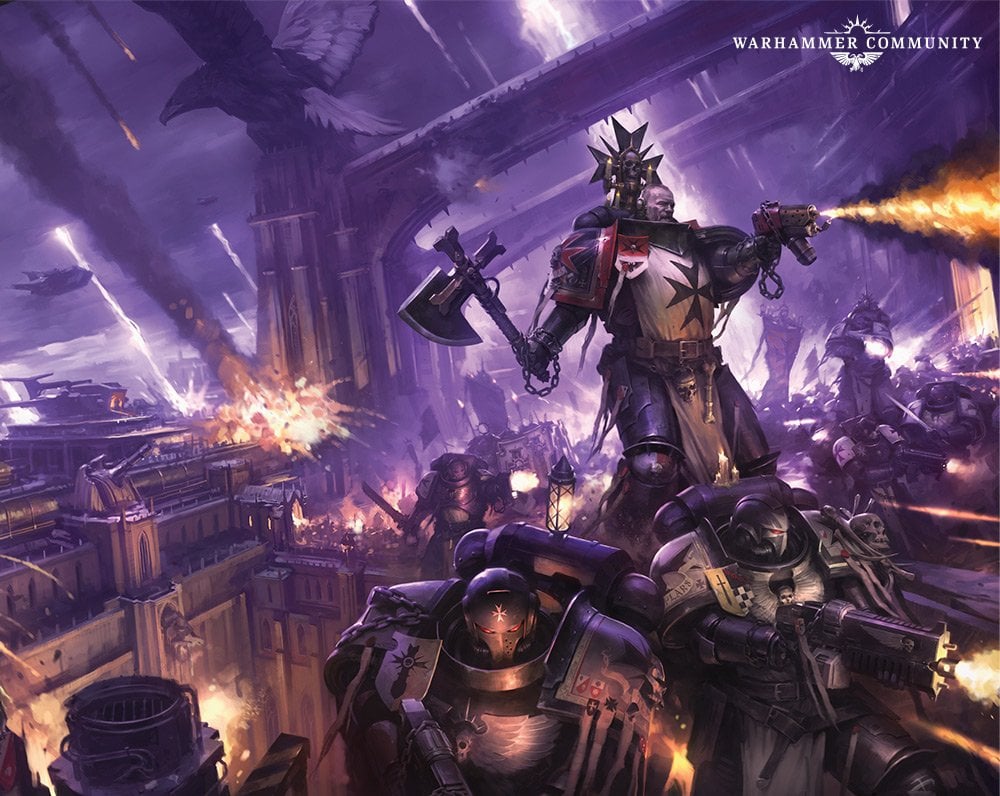 This is the Big One, right? I'm thinking we're certainly going to get some new models – but for which faction? Will we see a NEW army (doubtful but you never know). I think some more Black Templar models are a good bet. We might even see a new Army box or some combo boxed set. There was a rumor from a long time ago about a Black Templar vs Orks boxed set that never materialized. I still think that could be neat, but I also think that ship has sailed.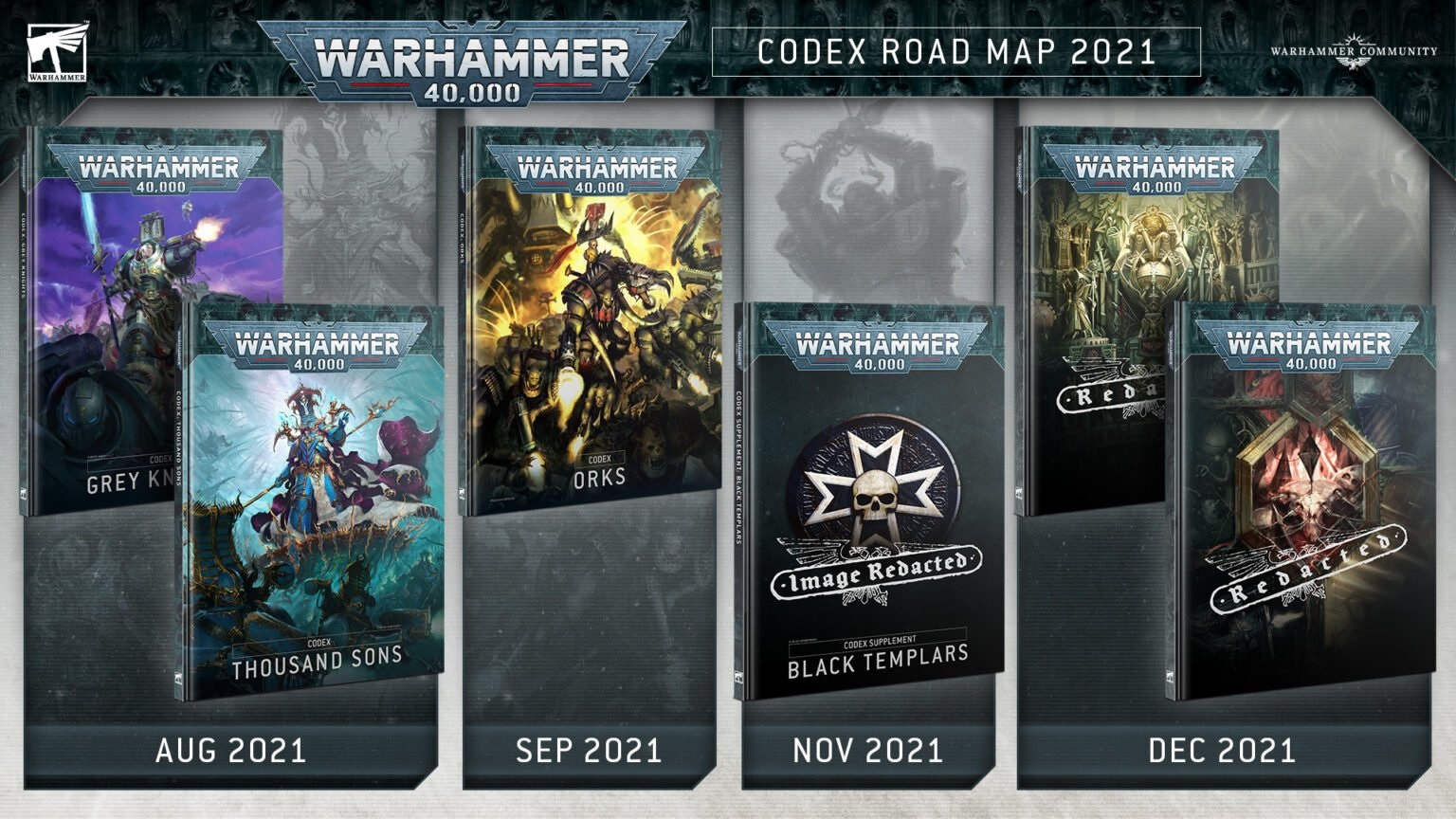 There is also the possibility that we *might* get a tease as to what the last two codexes for the year will be. We know one is Imperial and one is Xenos. There's lots of candidates for both of those so we'll have to wait and find out. We also have a BIG blank spot for October – but maybe GW is planning to focus on some other systems for that spot.
Warhammer 40,000 – Kill Team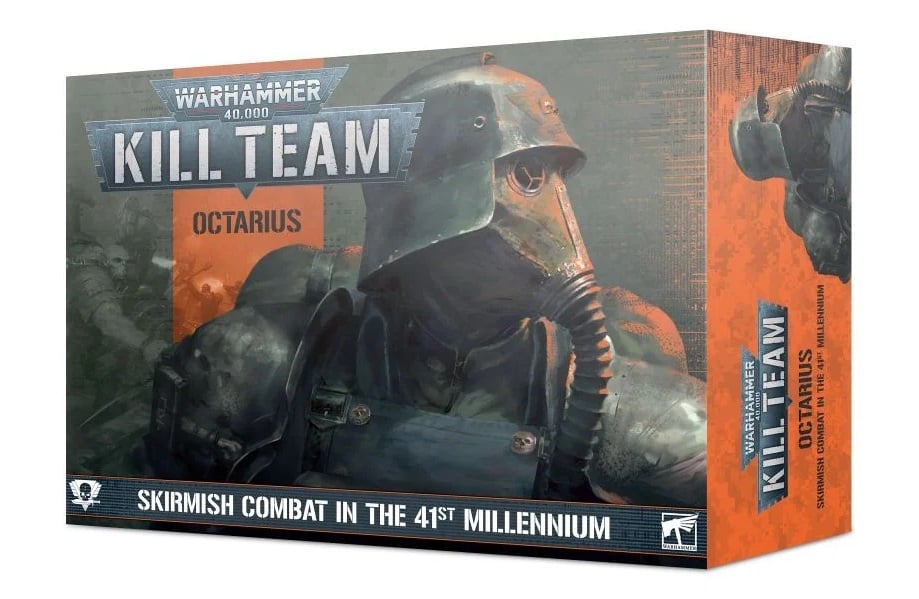 We got the new edition of Kill Team and it's certainly a re-work of the game from the ground up. GW is planning some new reveals for this game but we're not exactly sure what they have up their sleeves. Will we see a return of the Kill Team faction boxes? Maybe some combo-terrain kits? An expansion? We're not taking any options off the table. We're curious to see how GW is planning on supporting this game and it's new edition.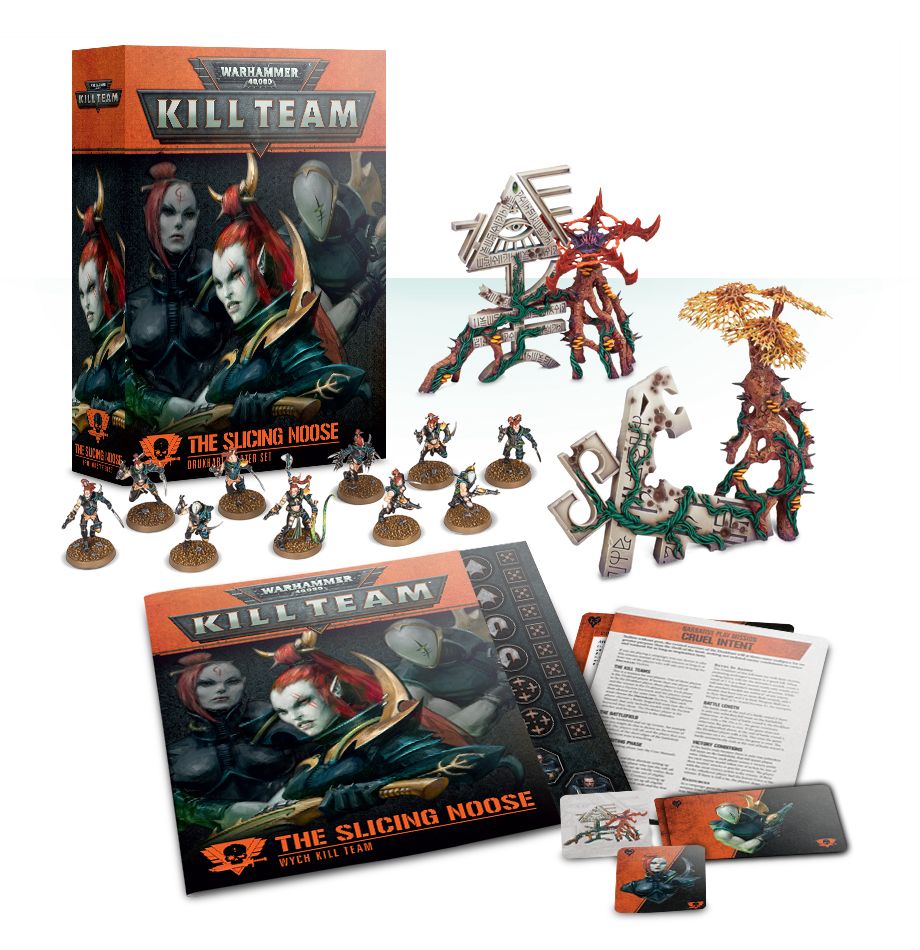 These boxes were pretty handy for the last edition…
Kill Team could also become a place where GW tests new kits out before they get a "propper" 40k release. The Ork Kommandos and Death Korps are perfect examples of this.  Will we see more of those style releases at GenCon? We'll be waiting to find out!
Warhammer Underworlds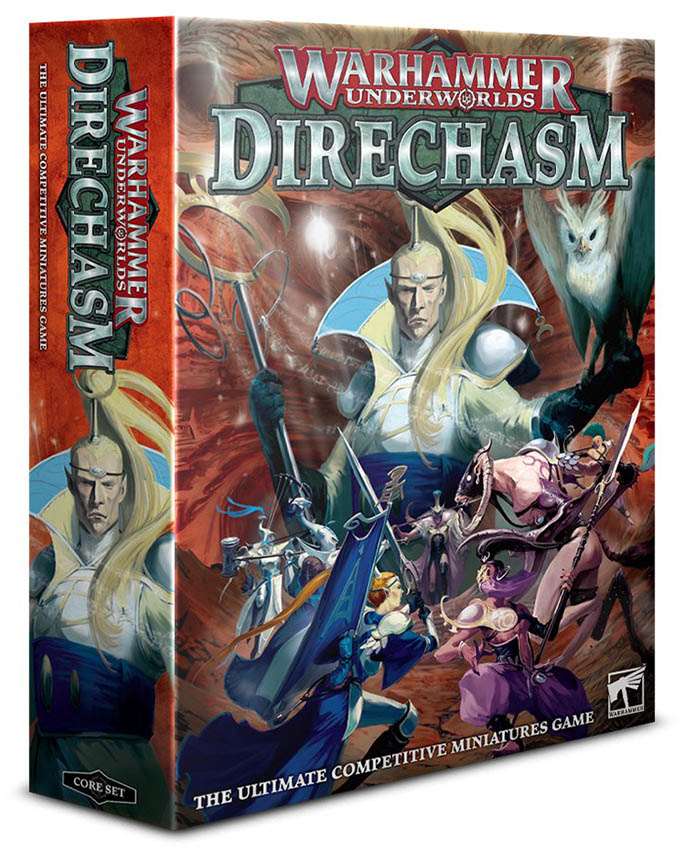 There's a new season of Warhammer Underworlds on the horizon and GenCon seems like a great place to announce the next boxed set/new season. I have a feeling we are going to get a look at the two starter warbands from whatever the new season box will be – and of course a name for the new season, too. I'm curious to see which factions end up in the mix. Will it be Kruleboyz and Stormcasts? It would mirror the new AoS edition's launch box which isn't a bad thing. We'll have to wait and find out for this one!
Blood Bowl

If we get a new team reveal from Blood Bowl, I wouldn't be shocked. The real question is what team? Will GW create a new team or take one from the past and reimagine it? The new models and teams from Blood Bowl have all been really creative and cool. It's always a joy to see what the studio comes up with for these teams. Plus, that also means a new pitch, dugouts, dice, and cards.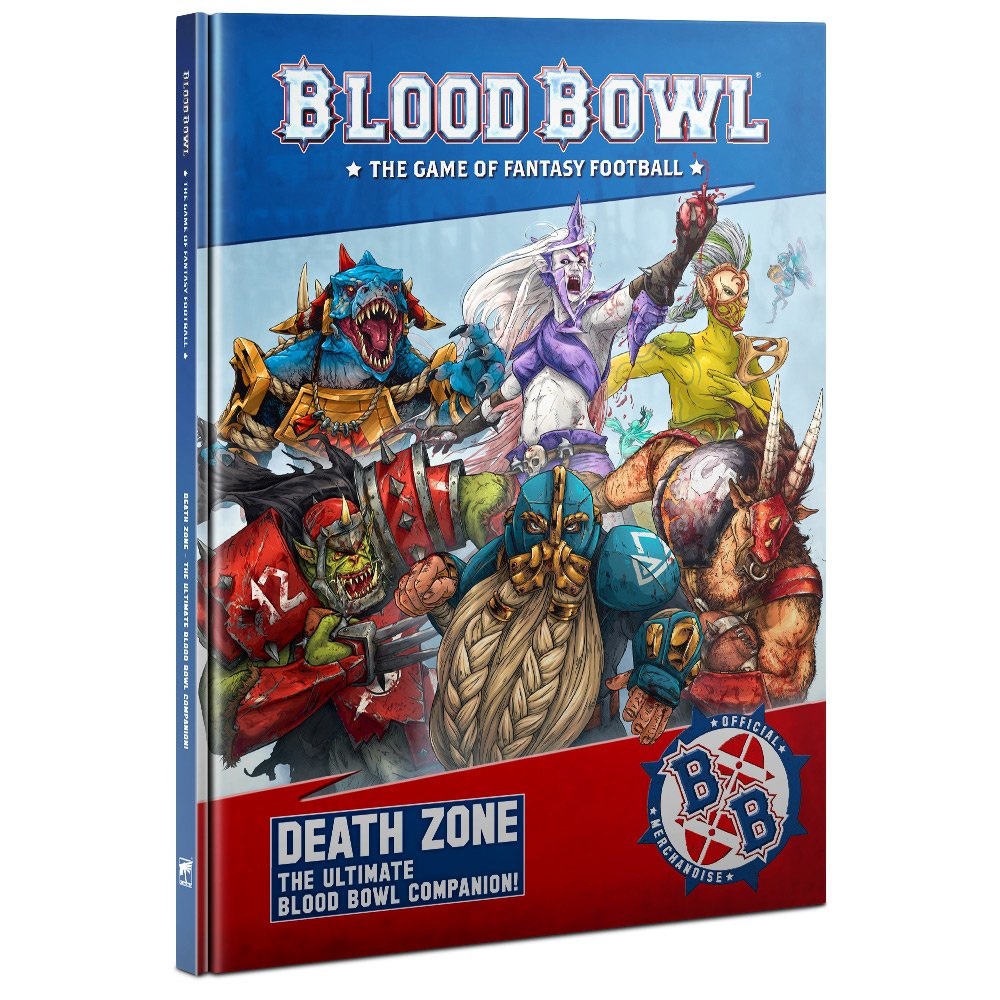 We could also see some other options and expansions like Blitz or a new starter box, too. We'll find out in a few short days what GW has planned for this classic game.
Necromunda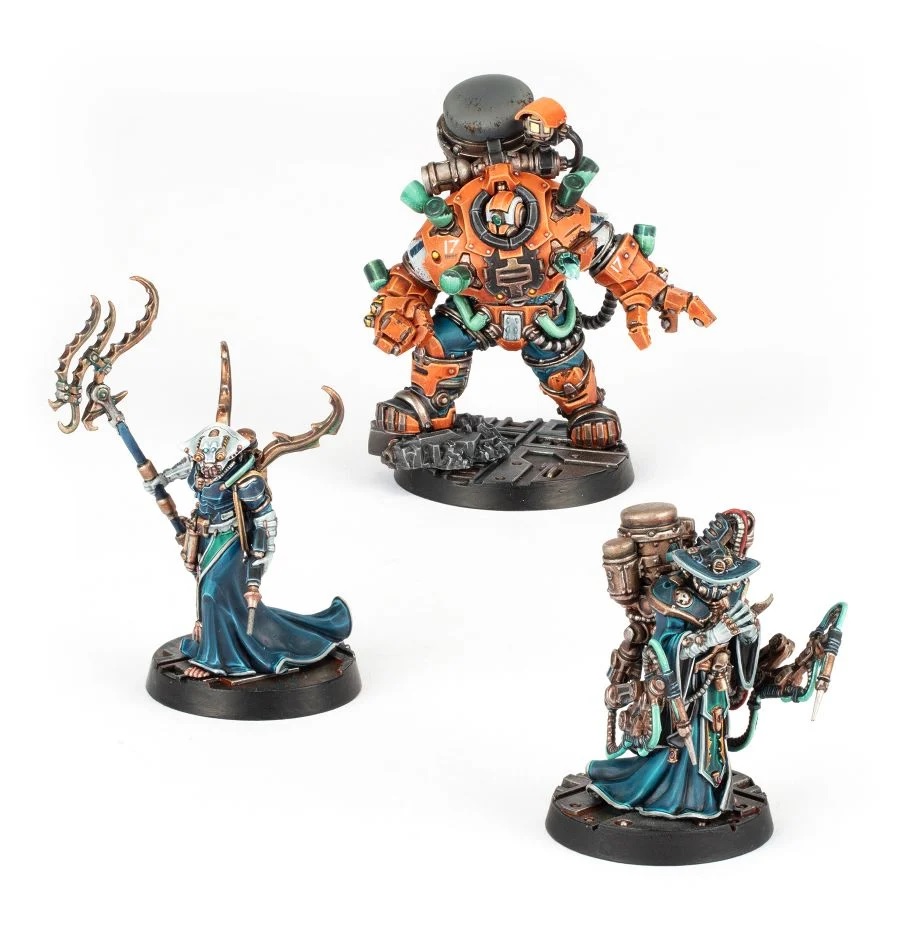 We've gotten the Water Guild and GW has had a constant string of releases for Necromunda. However, the "House" books are almost all done now. And even the newer "gangs" have gotten those books, too. Is it time for a new batch of gangs to show up? Ratskin Renegades? Muties? Are we about to get a Badlands expansion? There's lots of different directions GW could go on this one so don't think Necromunda is out of gas just yet!
Warhammer: Warcry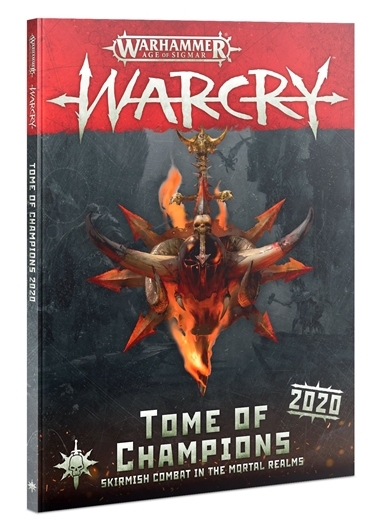 Warcry is another one of those games that is sort of a blank-slate right now. What I mean is we really have no idea which direction GW could go on this one. New miniatures in the form of Warbands are always welcome. Games Workshop has also introduced offshoots and expansions like Catacombs for this game, too. New Subfactions, more terrain, a rules supplement – all of those things are possibilities for Warcry.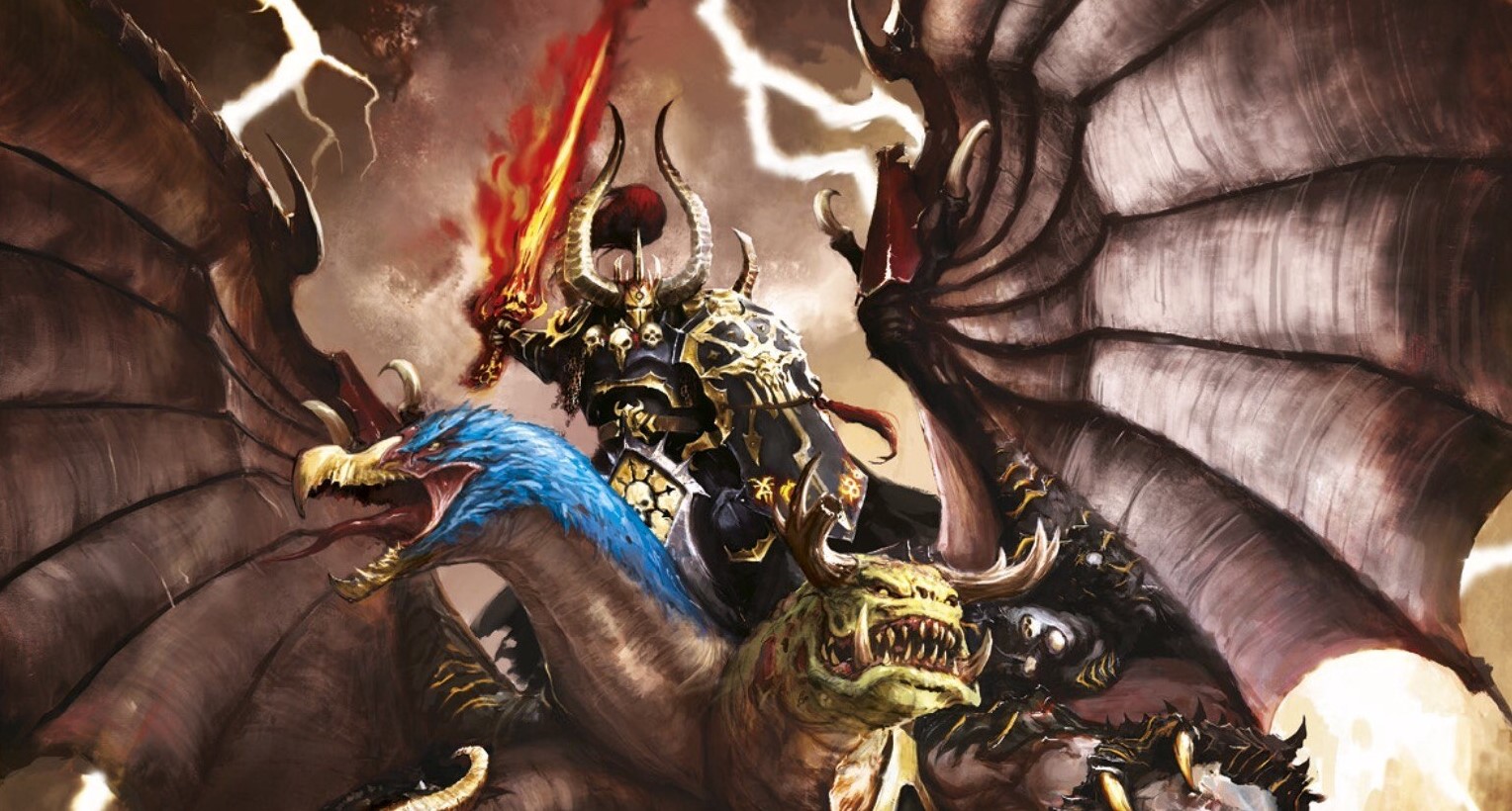 Or GW could come out of the blue with something completely different. I think it would be hilarious if they created rules for Archaon to show up in the game. "Hey, you warbands have been fighting for my attention, well now you have it. *SMASH!*"
So to recap what we're hoping to see from these different systems: NEW MINIATURES! We'll have to see how it pans out.
What are you hoping GW will present for these systems at GenCon? Let us know in the comments!