The Red Harvest is coming to Warcry and a spooky new Broodmaster is leading the charge.
Games Workshop teased something new coming to Warcry at GenCon. The Red Harvest was going to begin – but they have been pretty silent on that front ever since…until now. I hope you're ready for spiders because things are about to get a little spookier in the Mortal Realms.
Yep. It's a spider, man! This isn't just a new fighter – this is the first of something completely different coming to Warhammer. We're looking forward to more info on this faction and what it could mean for Warcry and the greater AoS ecosystem. But for now check out miniature!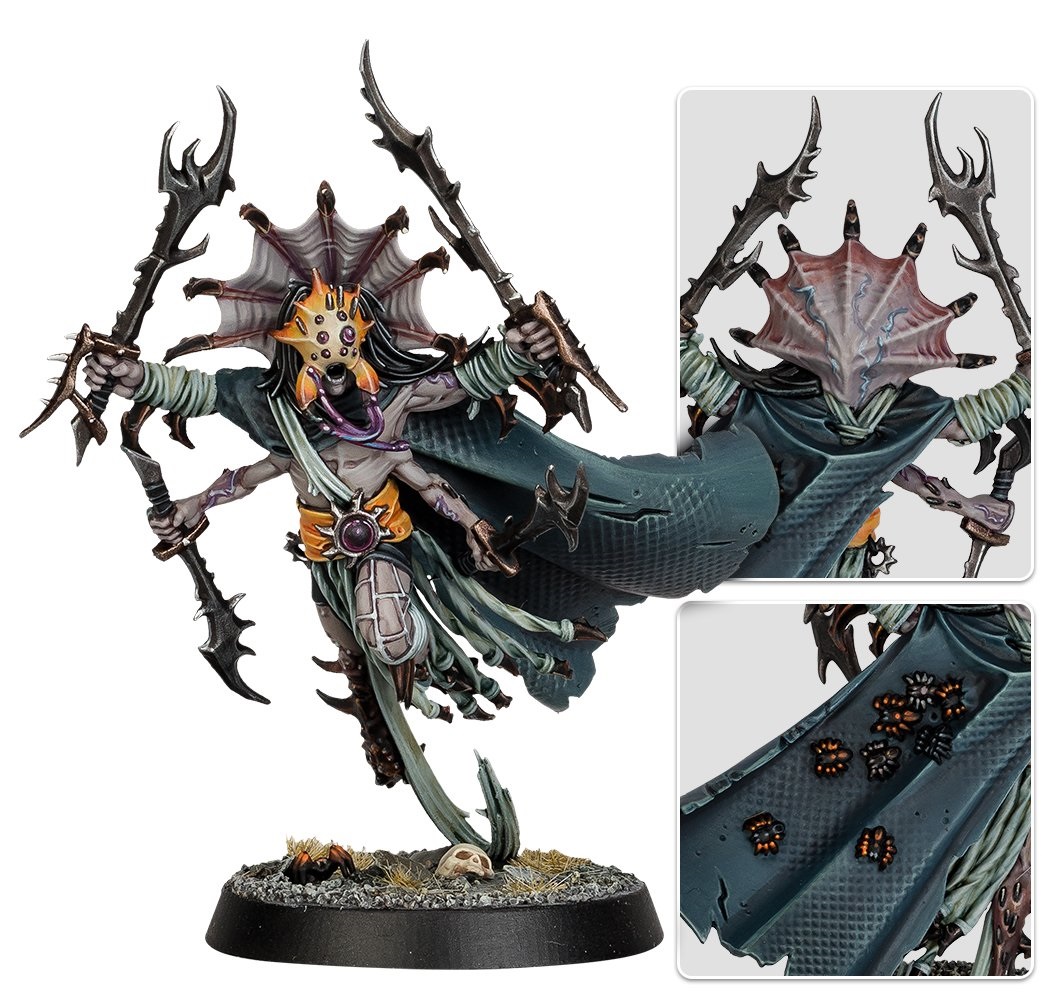 He's got 4 swords and six limbs – and what is up with that helmet! It's certainly spider-themed (even if he's two arms short of being a full on spider). In any case, yes that mask is apparently the head of a "Chaos-warped" spider. Creepy! This fighter is going to be a cool addition to Warcry and I bet he's got a whole crew of creepy buddies to roll with in the Mortal Realms. And GW is being super tight-lipped about this one:
"Our agents are crawling their way through Eightpoints on the hunt for more clues about Warcry: Red Harvest. We will be bringing you the full scoop on what's on the way for Warcry later this month, including more on the Broodmaster, the rest of his Brood, and who they'll be battling, so keep checking in on the Warhammer Community website."
Oh we'll be keeping tabs on this one for sure. It's not the first time GW got experimental for Warcry. The many other Warbands really did bring some new flavors of Chaos to the Mortal Realms. It's a cool way for GW to expand Chaos and create new models in smaller batches without having to create entirely new armies.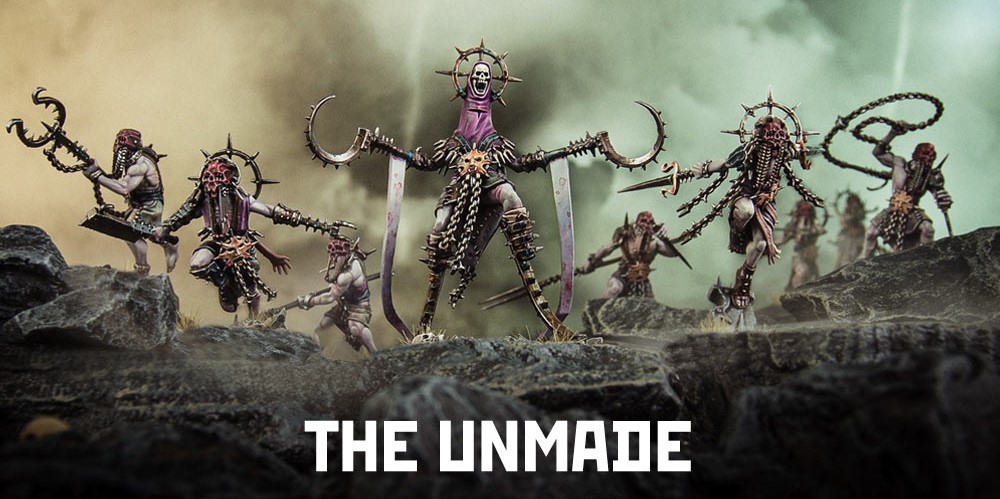 The Unmade, as an example, are a really unique Warband. An entire army following this theme might be too divergent from Chaos in AoS however. Could it be done? Absolutely! But how would you incorporate their motifs into an army and still make it look like it fits with other Chaos armies? That's the tricky part.
That's why Warcry is a great place to "test the waters" on these one-off warbands. And those waters are about to get a whole lot redder…
The Red Harvest is coming and the Eightfold Watcher is uh…watching.