The new trailer is finally here and it's filled with hard hitting action and explosions.
It's been a a year since we've seen anything from Matt Reeves take on Gotham. During the 2020 DC Fandome event we got a look at the new Batmobile and a first trailer that dark and decidedly not filled with technological gadgets.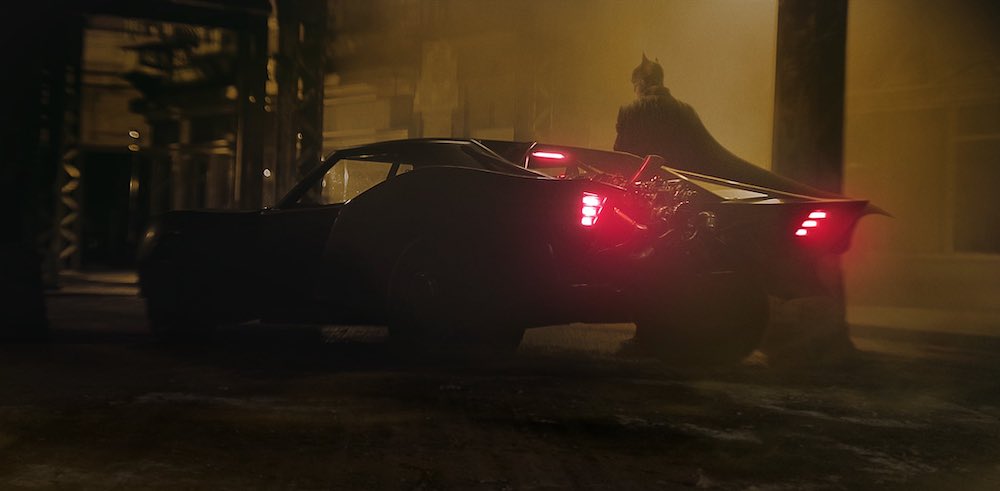 Writer/director Matt Reeves has stated The Batman is not based on a particular storyline from the comics, but it will be taking influences from the entire run of the books. It will be more of a detective take and less of the super-hero we're used to seeing on the big screen. Reeves has spoken about what his inspirations and goals are with this new story in past panels.
"The idea is that we're in Year Two, it's the Gotham Experiment. It's a criminological experiment. He's trying to figure out sort of what he can do that can finally change this place. And in our story, as he's in that mode, that's where you meet him… and he's seeing that he's not having any of the effect that he wants to have yet, and that is when the murders start to happen and then the murders begin to describe sort of the history of Gotham in a way that only reinforces what he knows about Gotham, but it opens up a whole new world of corruption that went much farther. But as that story starts to come out, without being an origin tale for him, it ends up being something that touches on his origins. So you start to see that, as it starts to describe this epic history of corruption in Gotham, that you start to understand, 'Well, where did my family sit in that?'"
This weekend's fan event is giving us a lot more to look at with a brand new trailer – that really shows off the fact that Reeves accomplished his goals. It's dark, it's moody, it's stripped down.
This is going to be amazing – the car, the voice, the costume, the attitude, the bad guys. I'm out of words at the moment beyond the fact that March needs to be sooner.
The cast is packed with big names and great character actors- Jeffrey Wright (Commissioner Gordon), Zoe Kravitz (Selena Kyle/Catwoman), Robert Pattison (Bruce Wayne/Batman), Paul Dano (Edward Nigma/The Riddler), Colin Farrell (Oswald Chesterfield Cobblepot/The Penguin), Andy Serkis (Alfred Pennyworth), and John Turturro (Carmine Falcone).
The Batman debuts in theaters on March 4, 2022.