Where do elves come from? Well–if the stories are to be believed, it all happens when two gods hate each other very much.
Elves are one of the longest lived mortals in all of Dungeons & Dragons. But it turns out their existence is intrinsically tied to some of the shortest-lived creatures. Because the creator of the Orcs is also, depending on how you look at it, the creator of the Elves. That's right, Gruumsh is as much a progenitor deity as Corellon Larethian is. And here's why.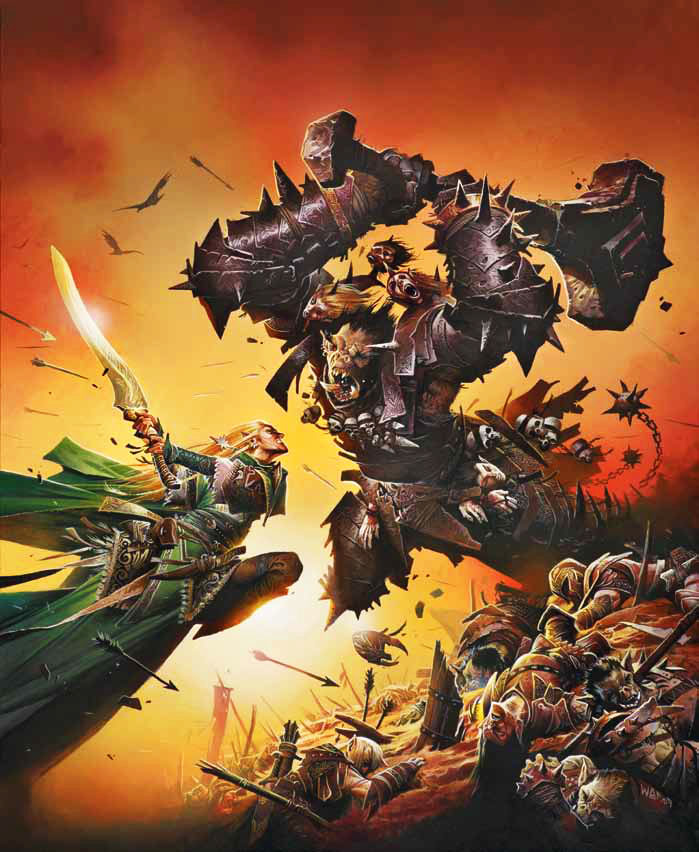 Back in the hazy mythic past of the current D&D continuity, when Corellon was even more of a flamboyant, mercurial deity who changed form and gender as often as reality TV changes camera angles. Corellon's mutability and passion drew the ire of Gruumsh, god of the orcs, and the two gods clashed, as titans do. Depending on who you believe, it was either a massive battle fought across planes, or a brief skirmish that ended in a single blow drawing bloood. But whatever the legends, everyone agrees that Gruumsh thrust his spear into Corellon, spilling Corellon's divine blood onto the ground, and from this blood the first elves sprung.
But creating elves through a penetrative act is far from the only thing that Gruumsh has ever done. Gruumsh is the leader of the orcs, the pinnacle of the pantheon. He created the orcs and directs their destiny, whether that destiny leads them to good or evil. Gruumsh is known as "he who watches" and it is widely held to have created the orcs in an act to spite the gods who once spruned him.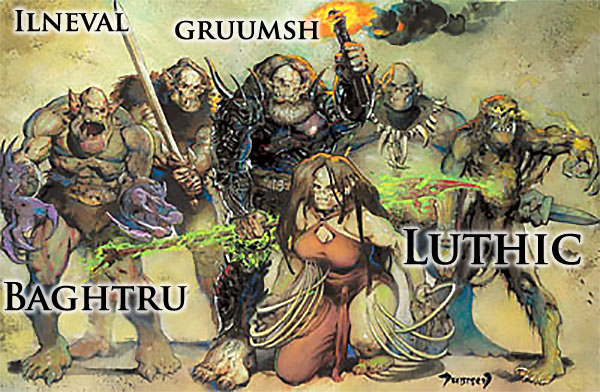 Thus, he directs his orcs to better themselves–and those who prove to be worthy, he marks as his chosen. These orcs are singled out through dreams and visions, signifying their acceptance into the inner circle of Gruumsh. But this process changes them, either psychologically, physically, or both. Some find great power within, and become Eyes of Gruumsh, which are given the ultimate honor of carrying a portion of the god's power into battle.
These Eyes of Gruumsh must gouge out one eye as a sign of division, but in exchange, find magic that can augment their weapons.  But where does this hatred come from?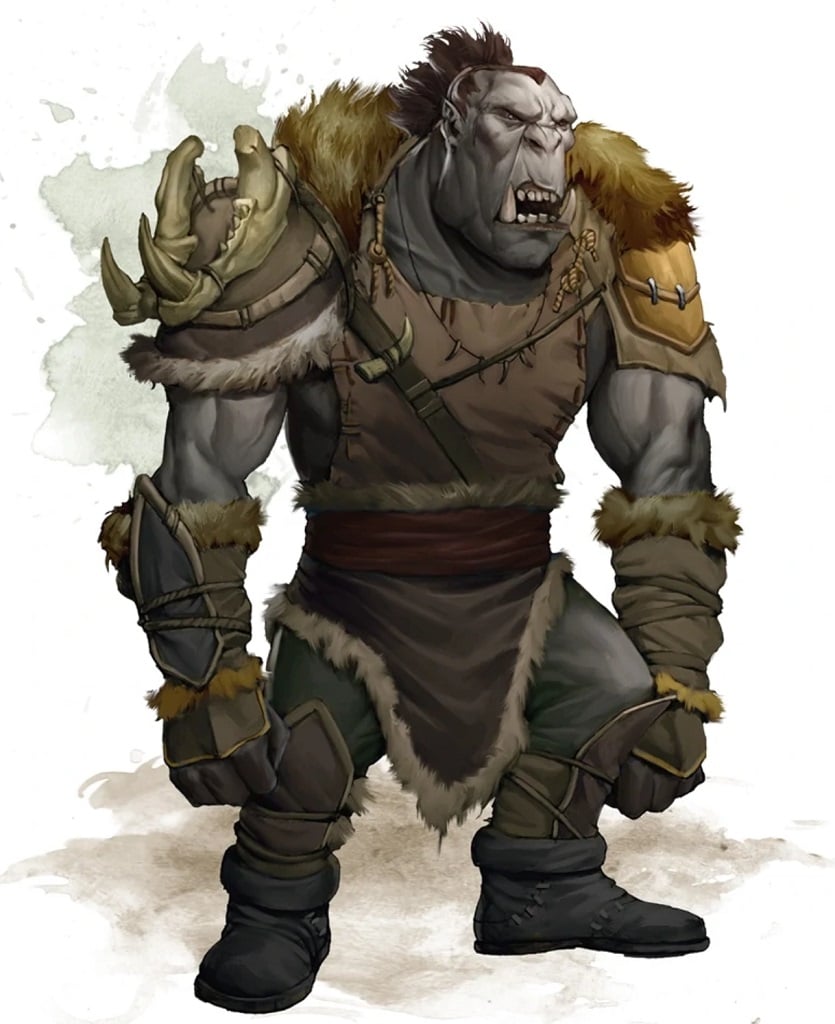 Well, according to legend, Gruumsh's enmity with the other gods started with a lottery. The gods of the dwarves, elves, gnomes, halflings, humans, and orcs met to draw lots to determine which parts of the world were to be gifted to their respective worshippers. But the non-orcish gods cheated. They rigged the lot so that elves got forests, humans got wherever they want, but left nothing to orcs. Gruumsh was mocked and insulted by the others for this.
And rightly so. So Gruumsh lifted his spear and struck caves and chasms into the world and said that his orcs would grow strong and one day claim the lands that the others had cheated his people out of.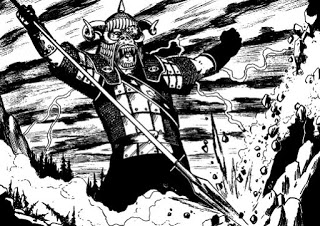 But Gruumsh is not just torture and slaughter. He also has a feast day which is celebrated by orcs, dedicated to the victories he has claimed on the realm of Nishrek, Gruumsh's home on the plane of Acheron, the Infinite Battlefield, where his followers my endlessly war.
And that's only a taste of what Gruumsh has done.