There's a brand new Rumor Engine out there and we're taking a look. At least this one is well lit.
Welcome to another Tuesday and another Rumor Engine from Games Workshop. I think I've got some ideas about this one but first you'll need to take a closer look at the latest teaser from the future.
"Deep within the corridors of the webway, in a forgotten corner known only to a mysterious few, the Black Library stands as the locus of all the universe's combined knowledge. Imagine their chagrin, then, when they looked at the Rumour Engine's latest delivery and had no idea what it was."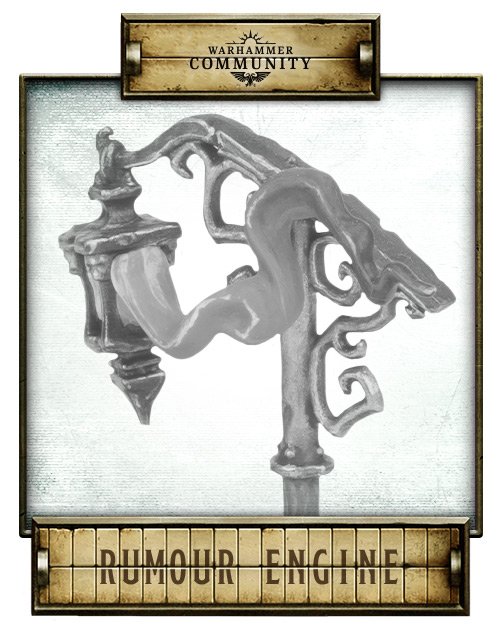 Alright – so what do we have today? Well, this is clearly some sort of lantern. It's also on a well used staff/pole of some type. It's also leaking some type of gaseous form or flame out of one end. My gut reaction is that his is something related to the Nighthaunt.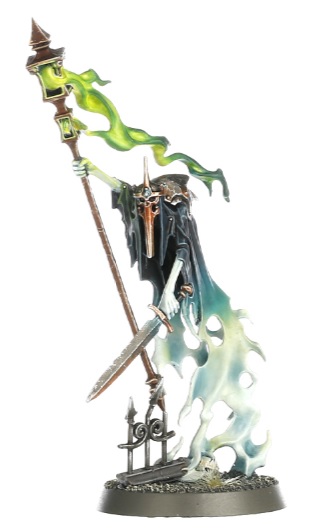 The well worn lantern looks very similar in design. Plus the gas/fire coming out also fits the bill. The metal shaft that's holding the lantern also looks like it would be a perfect fit in this aesthetic too.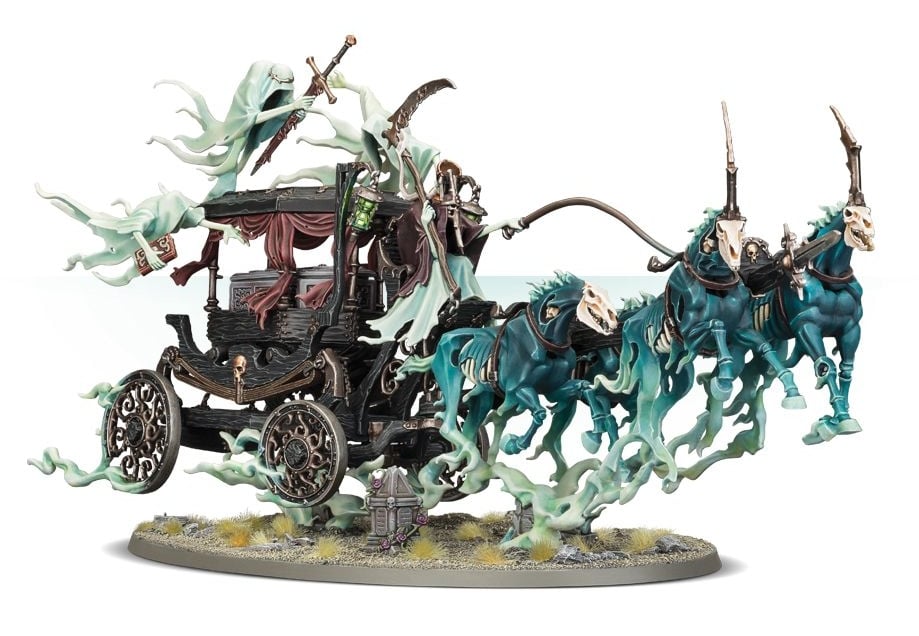 Now if this IS a new Nighthaunt model of some type, it does beg the question – what's this one do and who's wielding it? This one should be a completely new model. Will this be for a new character or unit in Warhammer: Age of Sigmar only or could this for a new Warband coming to Warhammer: Underworlds?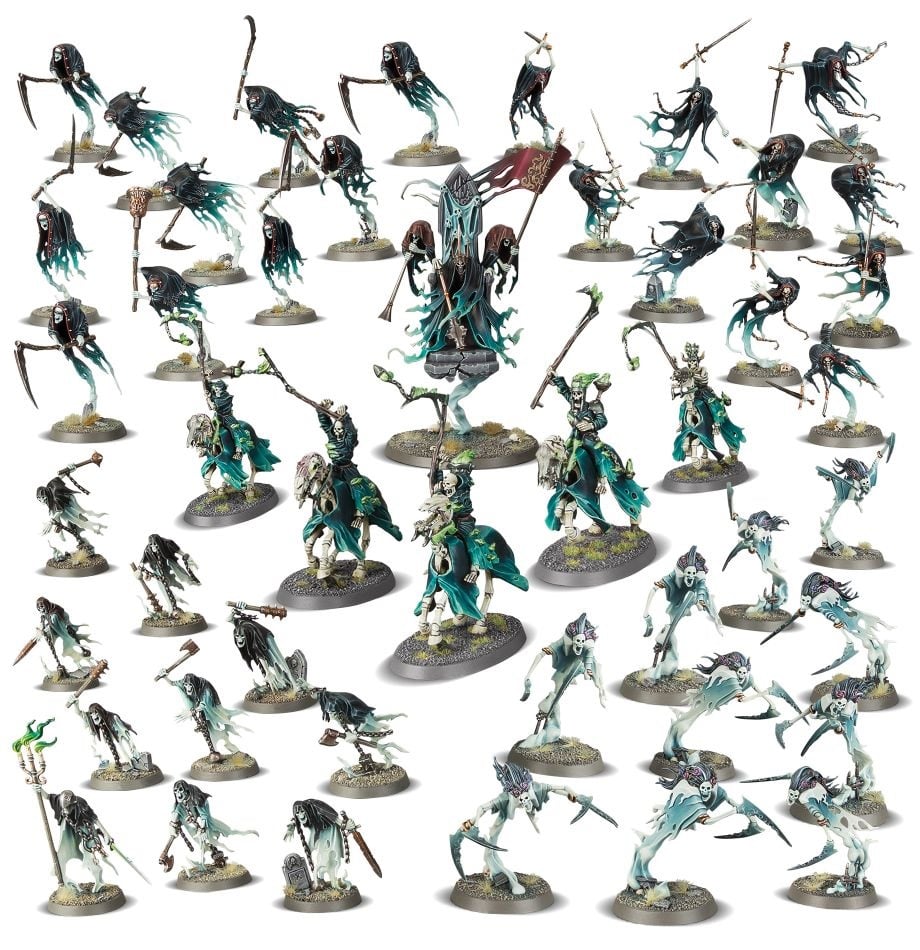 In either case, the Nighthaunt army could use some new goodies regardless. They aren't exactly considered to be a "top tier" AoS army at the moment and could use any bit of help they can get.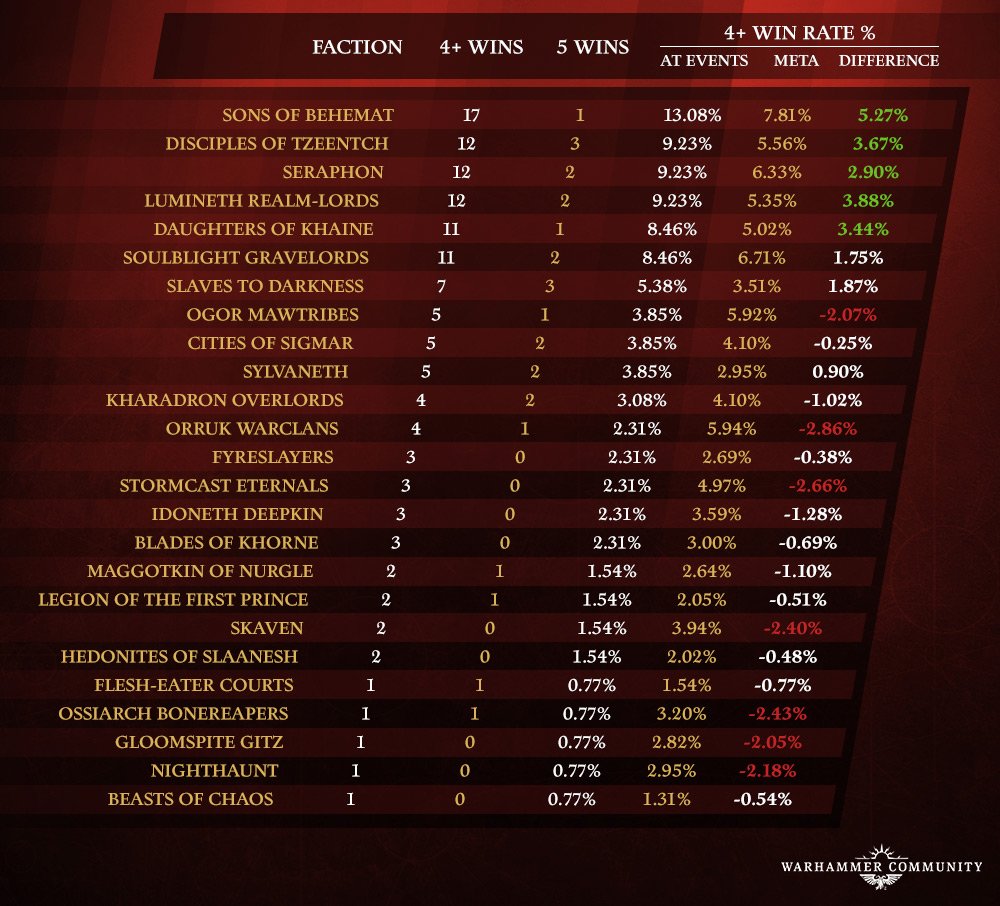 These stats are from GW themselves and yeah…that's the Nighthaunt down at the bottom just above Beast of Chaos.
In anycase, that's my guess on this bit – but if you've got another idea let us know in the comments. That's part of the fun of the Rumor Engine so play along and let us know what you think it could be!
Please be a Nighthaunt Character…