Come check out this week's batch of Kickstarter and crowdfunding highlights!

Tabletop roleplaying adventures take many forms, and involve characters of various races, classes, and statuses. You could barge into a hundred campaigns, and never find one that is exactly the same. Yet for their plethora of differences, most, if not all, share one common denominator. One nucleus. One cog around which their many-spoked wheels turn. Taverns.
Now, with the flip of a page, you can place your players in one of many fully-detailed, region-specific taverns, complete with detailed floor plans, stunning artwork, and dozens of original non-player-characters, including iconic bards and two new monsters. At the locations presented within this compendium, we can guarantee that your experience will be nothing short of glorious.
Pledges start at $35 for a PDF.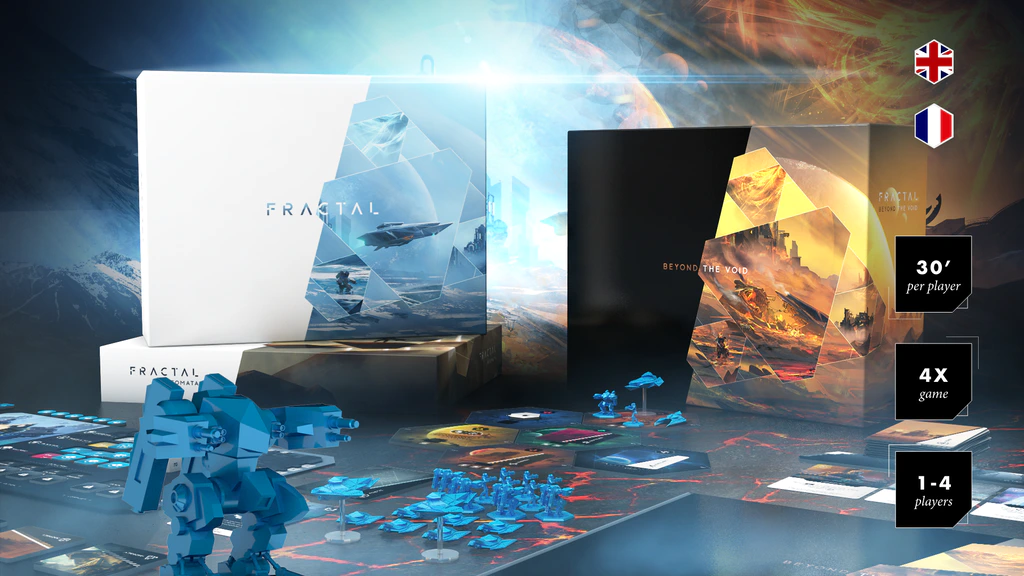 Millenia after the collapse of the Federation, the greatest empire to ever rule the galaxy, a few species are taking up to the stars again to escape their dying worlds. They all have the same goal: to rebuild their civilizations and reclaim their former glory. But there can only be one ruler.
Fractal: Beyond the Void is redefining the 4X genre with an expansive and dynamic strategy game in an ever-changing, story-driven legacy setting. Fractal is a living, breathing world, with a story-driven legacy campaign: the Aftermath. As you play, you'll discover a deep and rich lore spanning millennia, and featuring cosmic Gods, fallen empires and warring civilizations.
(This week's header image is from this game.)
Pledges start at $92 for the core game.

Amsterdam, 1979. 19-year-old Abigail Vandermist is an amateur detective, hoping to follow in the footsteps of her dad. When her investigation leads her to the tiny village Listenburg, she and her sister Helena have a bitter fight before she goes. Even so, she leaves a trail of clues for Helena to follow when she suddenly disappears. What did she uncover? Who found her out? And what does any of this have to do with the work of her enigmatic father?
The Vandermist Dossier is a cooperative tabletop puzzle game. A treasure trove of beautiful, touch-real evidence from an old missing person's case in a 1970's Dutch village. Will you follow the clues and figure out what happened to Abigail?
Pledges start at $48 for the core game.

Become death and play as a new Reaper each turn, trying to seize more souls than your fellow Reapers.
Players will each draw a new Reaper Card, Place 1-3 skull tokens on either the Reap, sweep and keep located on their reaper card, behind a small Screen. Reveal their cards and take turns Reaping (moving their Reaper Meeple around the board), Sweeping (removing the less desirable souls off the board) or Keeping (attempting to out bid other players for souls of the same type that their meeple is standing on). The Player who successfully claims 9 souls by succesfully outbidding the others is the winner!
Pledges start at $30 for the core game.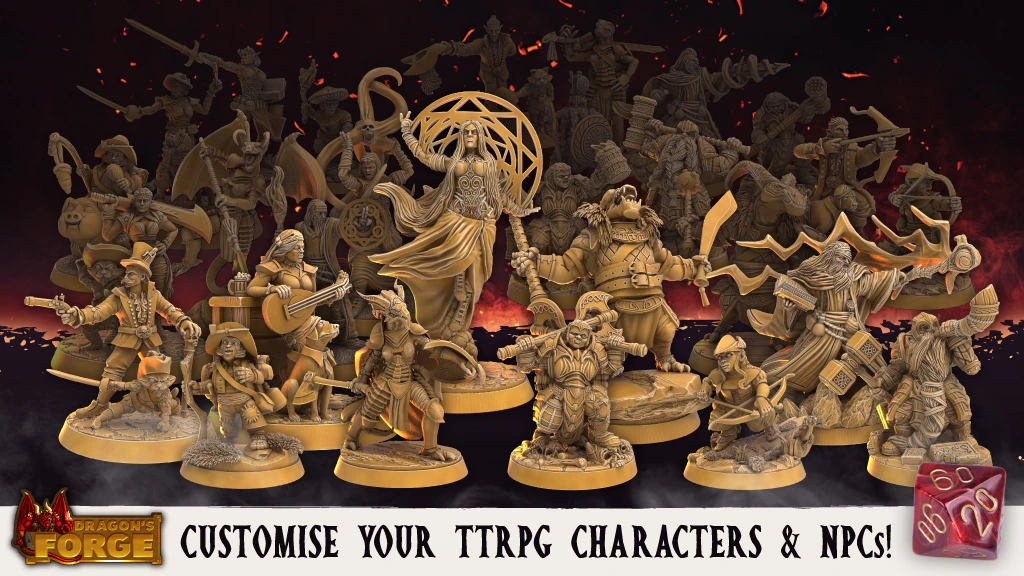 The dragon awakens! The fires are lit! Dragon's Forge is a brand new miniature design and 3D printing studio based in the UK, supported by a who's-who of renowned industry legends from the world's most successful miniatures companies including artist David Gallagher, writer Gav Thorpe and sculptors from across the globe.
Together we're pioneering the design of customisable, high quality digital miniature kits for TTRPG players, DMs and D&D fans! Each kit has hundreds of parts and thousands of combinations to choose from, so you'll be able to craft your player character, adventuring party and important NPCs any way you like! Then get your customised figure printed and delivered to your door, ready for your next campaign!
Pledges start at $13 for two custom character STL or single human sized print.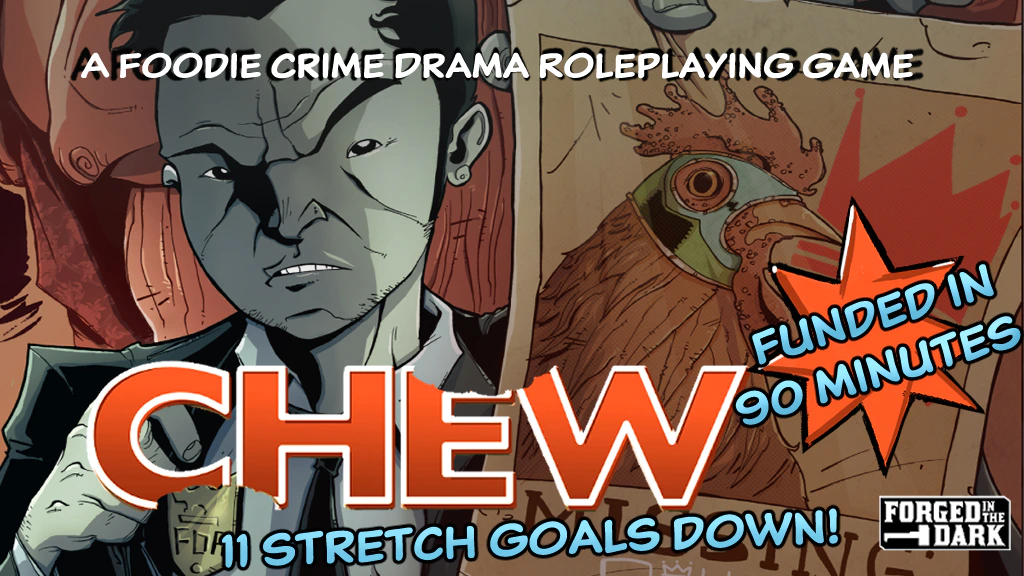 The award-winning, Image comic book series and New York Times Best Seller is coming to a game table near you! Take a bite out of crime in this foodie, dark-comedy tabletop role-playing game about cops, crooks, cooks, cannibals, and clairvoyants in a clucked-up world. We're building off the popular fiction-first game mechanics of Forged in the Dark to bring the action-packed comic series of food crimes, over-the-top characters, and out-of-this-world conspiracies to life. 
Pledges start at $25 for all PDFs in the campaign.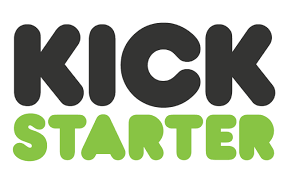 ~Which Of These Campaigns Caught Your Attention?