'Short Circuit's Johnny 5 is Alive Thanks to This Lego Ideas Kit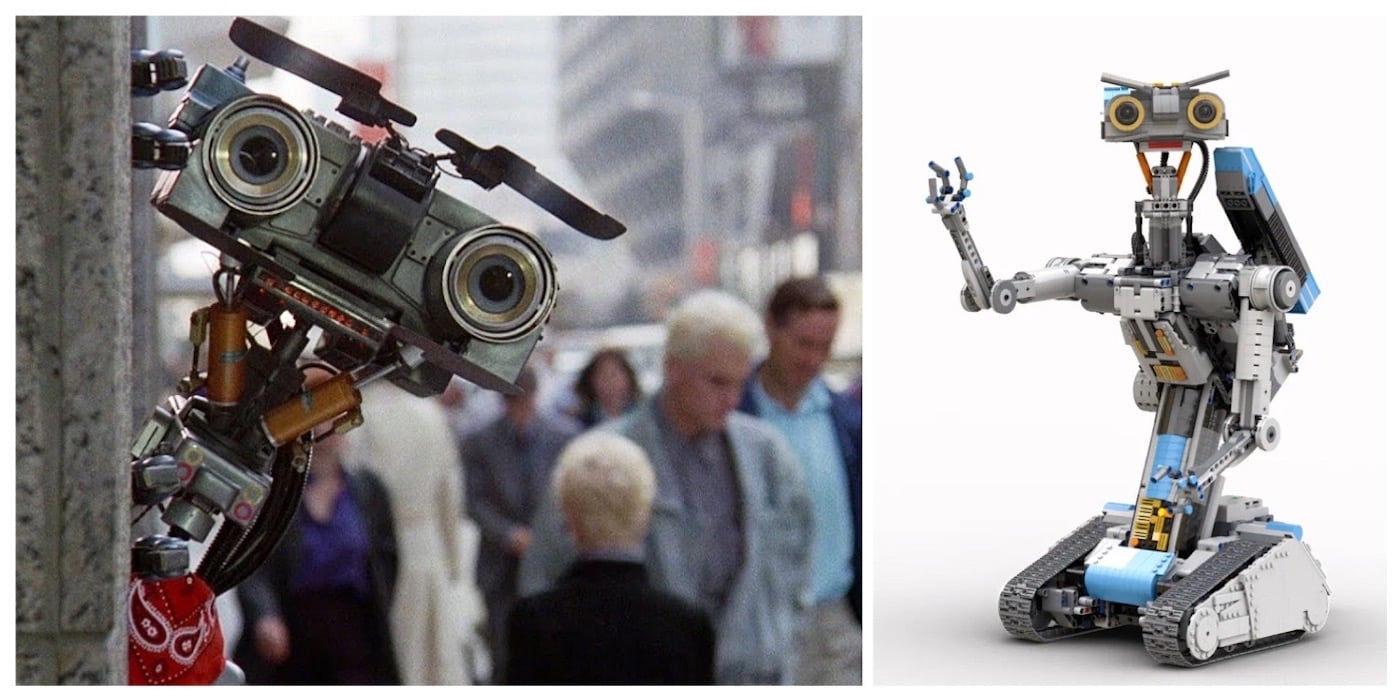 The iconic 1980s robot has gotten new life with a Lego Ideas kit that just hit 10k supporters.
'S-A-I-N-T Prototype Number 5' or 'Johnny 5' rolled his way into the hearts of audiences back in 1986. Initially made as a weapon, a lightning strike changed his programming into a childlike robot with the need to explore and for endless amounts of input. After learning about people and the world around him, Johnny rejects his initial programming and has to create his own path.
Kit creator RJ BrickBuilds shared their inspiration…
In Short Circuit 2, Johnny 5 set up a new business with his old friend Ben Jahrvi that builds and sells toy robots made in Johnny 5's likeness. This little robot never made it into actual production after the film. Johnny 5's popularity and the unavailability of access to these cute little Johnny 5 robots made people clamour for this toy. To date anyone can google sites for 3D printing Johnny 5 robots and websites dedicated to producing both life-like and miniature Johnny 5's. Johnny 5 is one of the iconic fictional robots in cinema to date. He's part of every child who's lived through the 80's like me who are now AFOLs and longed for the Johnny 5 toy that never came out.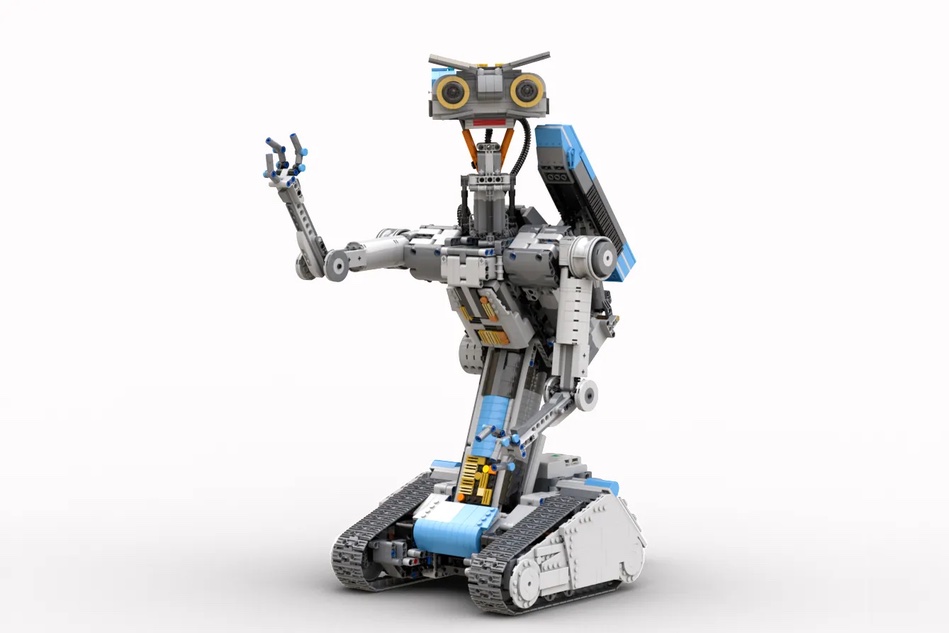 This model is fully motorised using Powered Up motors and hub and controlled through a mobile device using the Powered UP App. It uses Technic parts to ensure stability of the structure, and System parts to capture the look and form of Johnny 5.
Total Pieces: 2,711
Dimensions: W 21.5 x L 11.4 x H 23.2
This model can move around on tank tracks and uses skid steer to change directions.
Johnny 5's body can tilt using a Powered Up L motor and controlled using a mobile.
Arms can be raised and lowered individually using the Powered Up App. The fingers can be adjusted manually as well as the elbows.
The head can be tilted and turned using the Powered Up App.
Eyebrows can be manually adjusted to suit the desired facial expression.
The laser at the back can be raised and lowered using the Powered Up App.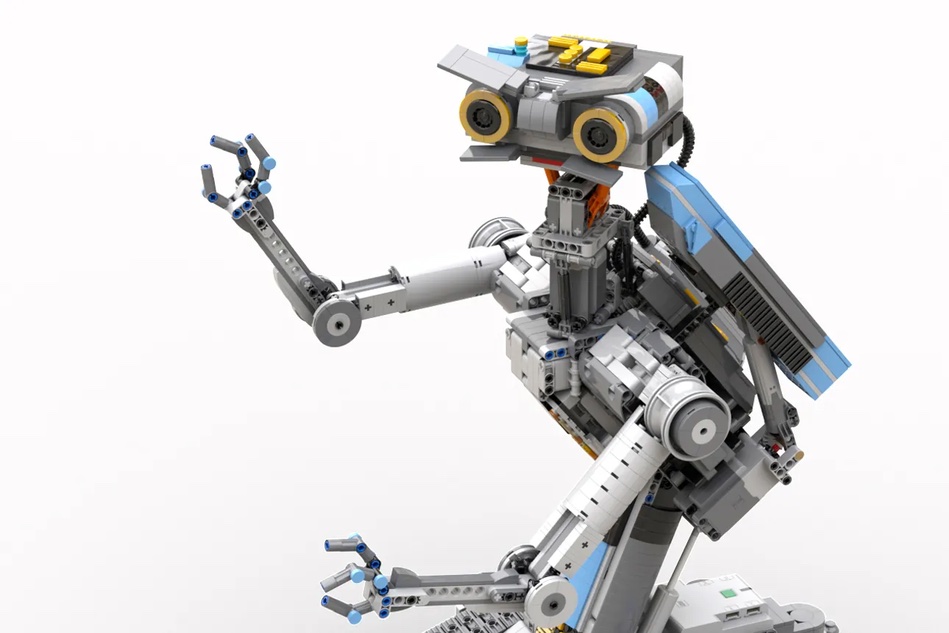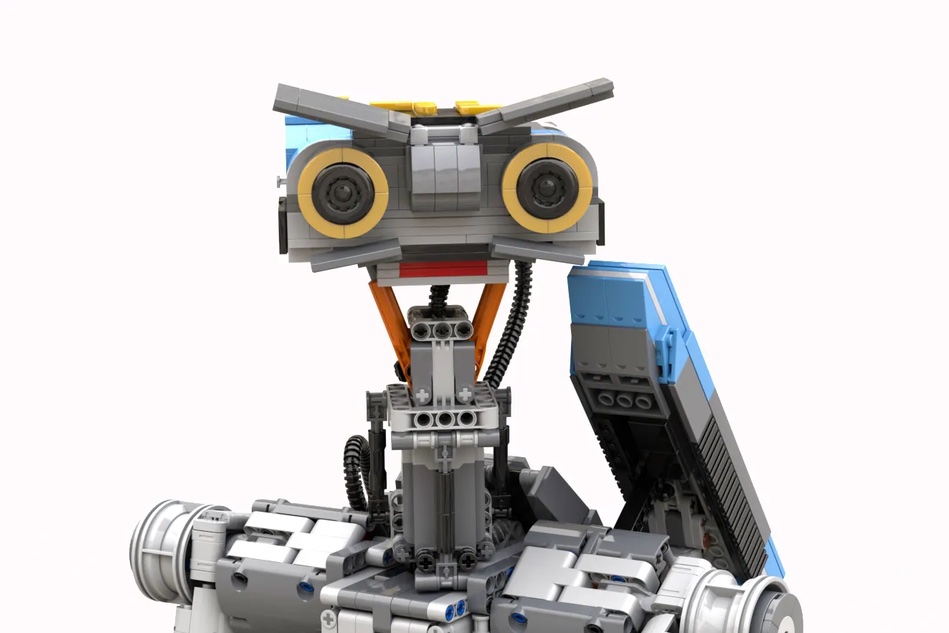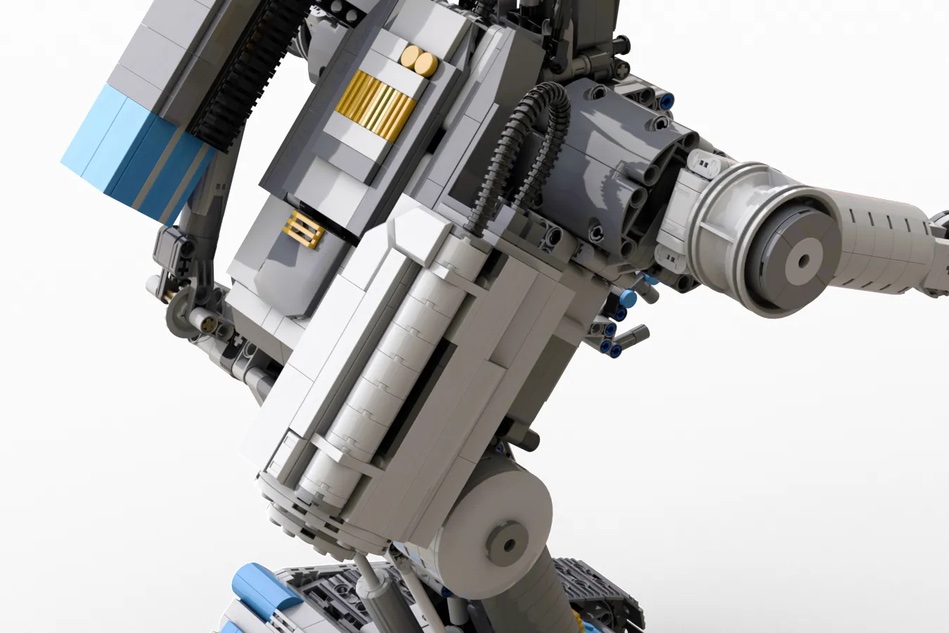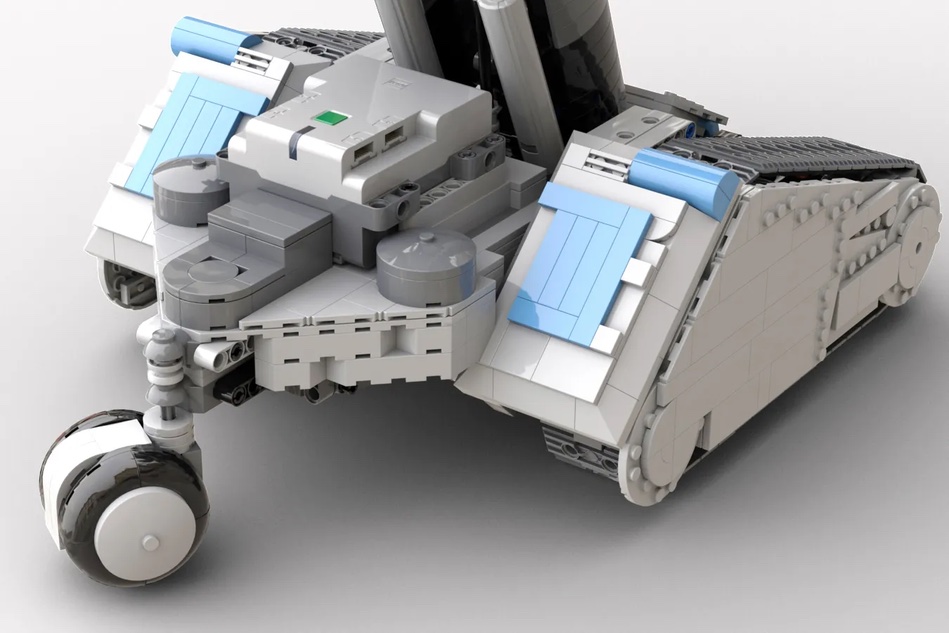 Subscribe to our newsletter!
Get Tabletop, RPG & Pop Culture news delivered directly to your inbox.