In a galaxy full of droids, some are going to be endlessly useful miracles of long long ago science, and some are going to be absolute stinkers.
Star Wars is a gigantic series with a lot of droids, and not all of them are going to be winners; some are going to seem downright silly. In a galaxy where droids do all of your delicate astrogation or can speak any and every conceivable language, these droids stick out as some of the least useful and worst designed out there.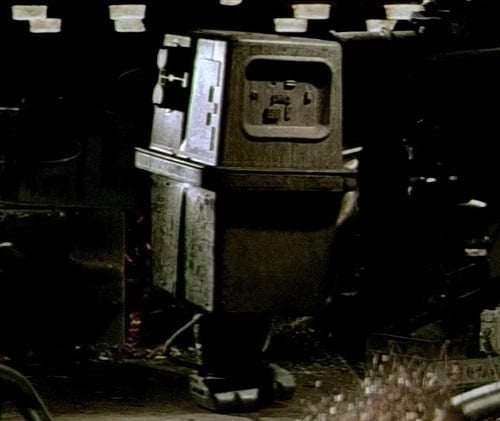 They're ugly, simple, unitaskers, and obviously the product of a costume designer on a time crunch with a trash can and some spray paint. Everyone who spots a Gonk droid on screen thinks, "What is that thing even used for?" But few are interested enough or remember that they exist long enough to go look it up, so let me solve that riddle for you: they're batteries. That's it. GNK Power Droids are human-sized power generators with legs and just enough artificial intelligence to understand basic commands. They are prevalent on military bases and planets with underdeveloped power grids– so most of the featured locations in Star Wars.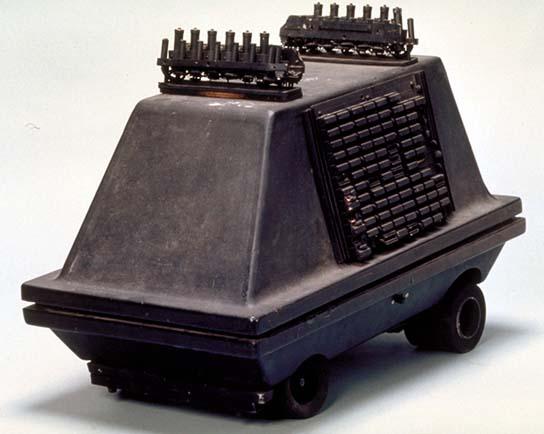 Mouse droids can most often be seen zipping around underfoot, being generally adorable and leaving most of us to wonder where they're off to in such a hurry. These tiny droids were designed to be small and cute and remind people of the pleeky, a common galactic household pet. And this marketing ploy worked! Billions of these droids were manufactured and sold.
Unfortunately outside of their cuteness and acting as a stand-in pet until your kids are responsible enough to take care of a real pleeky, Mouse droids have very limited functionality. They can take on one simple task at a time, such as delivering messages or guiding someone through a confusing maze of ship corridors. That said, once they are given a task they will complete it.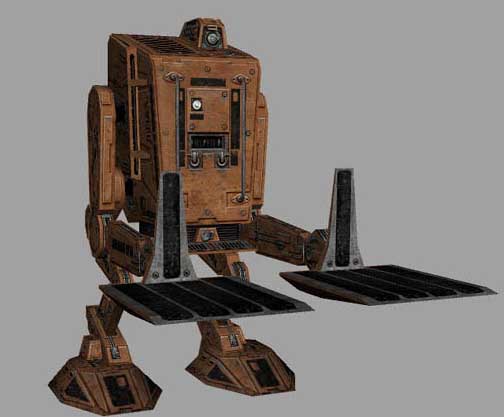 Binary Loadlifters can do exactly two things well; understand binary and lift loads. These rudimentary droids are very helpful for lifting, moving, and loading cargo onto ships are in warehouses, but with almost no artificial intelligence they take commands very literally. Even a floor that has collapsed under the weight of stacking boxes won't deter a Binary Loadlifter from stacking more boxes in that spot once they were told to get stacking.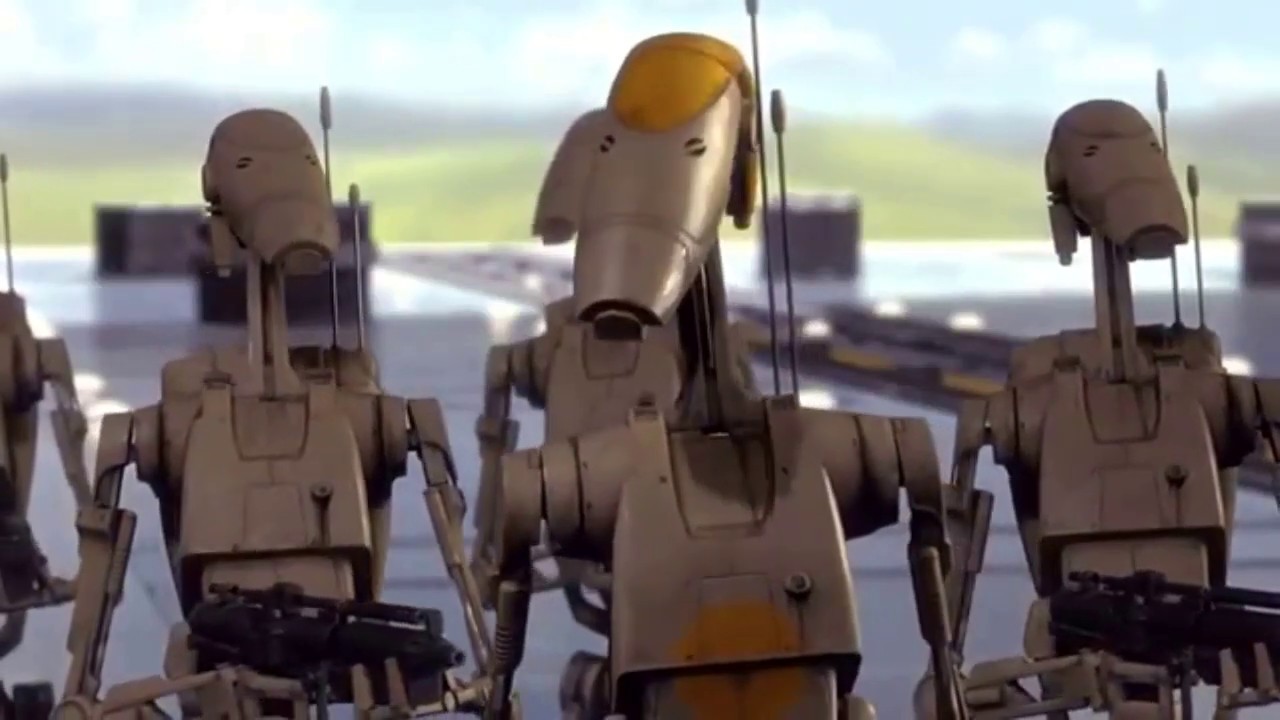 B-1 Battle Droids, or as I actually refer to them, 'Roger Rogers' were a product of Baktoid Combat Automata and the Baktoid Armor Workshop and were manufactured to fight clones and Jedi. Which should be cool. In reality, Battle Droids were mass-produced and seemingly designed on purpose to be flimsy and easy to destroy. Truly, an example of the war theory of "just throw more lives at the problem." That said, the Aftermath series features Mister Bones, a more self-aware B-1 Battle Droid with MODOK levels of 'wants-to-kill,' so not all of them are duds.
What is your favorite hapless droid in Star Wars? What single task would you give your Mouse Droid? Do you think these droids are actually useful and well designed, or purposefully redundant within the galaxy? Let us know in the comments.
May The Force Be With You, Adventurers!