Total War: Warhammer 3 – Sieges Reworked At Last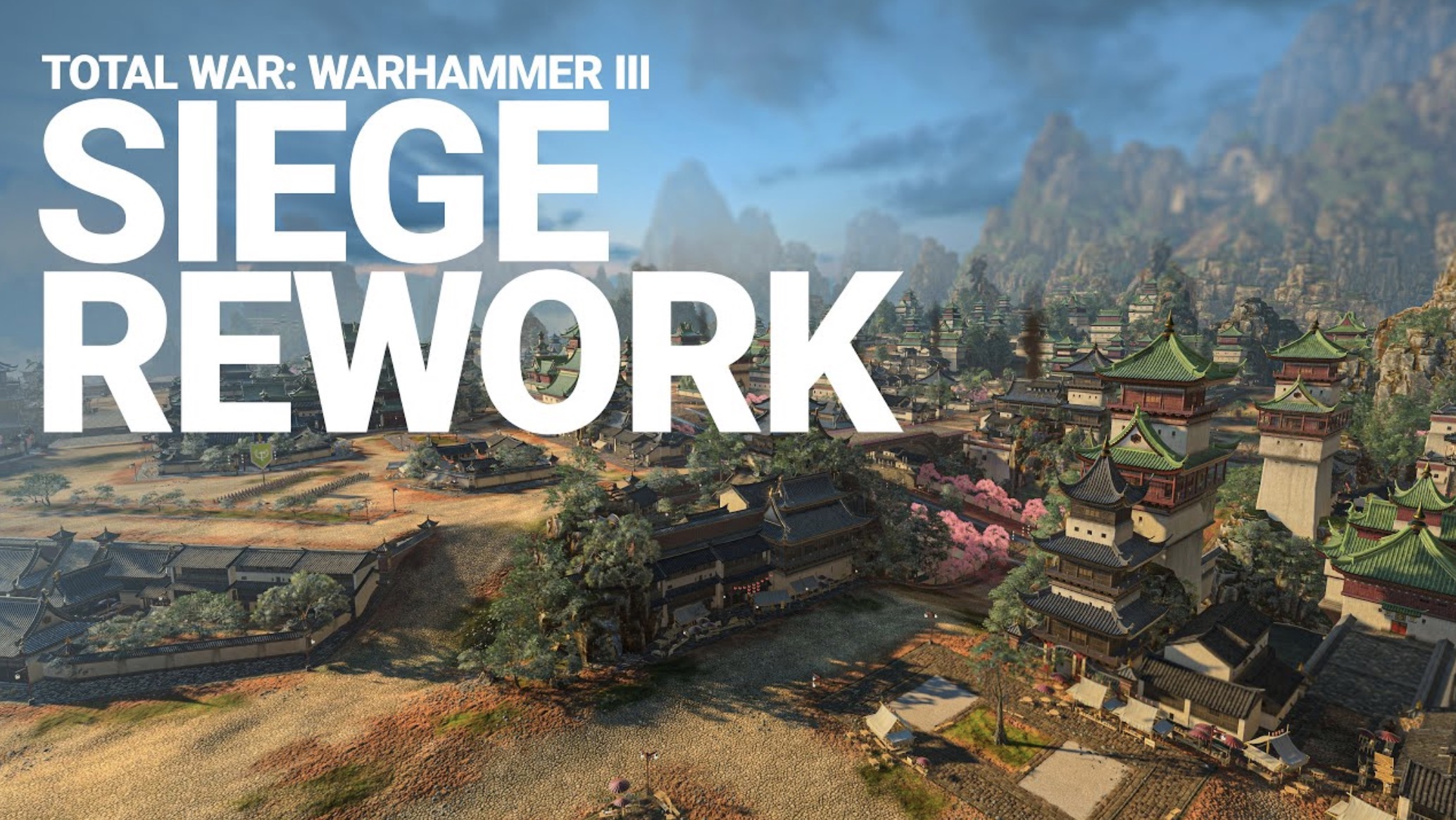 Clamoring fans have their siege dreams answered with the long-awaited reveal of a re-worked set of siege mechanics.
If there's one things fans have been clamoring for since sieges have been in Total War: Warhammer 1 is a re-work of sieges in Total War: Warhammer games. And now these cries have been answered with a revision of sieges that looks like it'll be a fantastic way to change the way you capture important points. With walled defenses, layered defenses, and defensive towers, there's a lot to love about the new sieges. Check it out.
Your walls might be breached, but they'll never breach your heart–not with the rework allowing for you to build multiple tiers of defense. First there are the mighty walls of your city, which can be crewed by troops and can have fortifications, but these are just the start of things. The Total War crew have massively reworked the maps, pacing the layouts differently so that settlements don't seem so same-y. Per Creative Assembly's own word on the subject: "Fighting two identical siege battles back-to-back should be a thing of the past."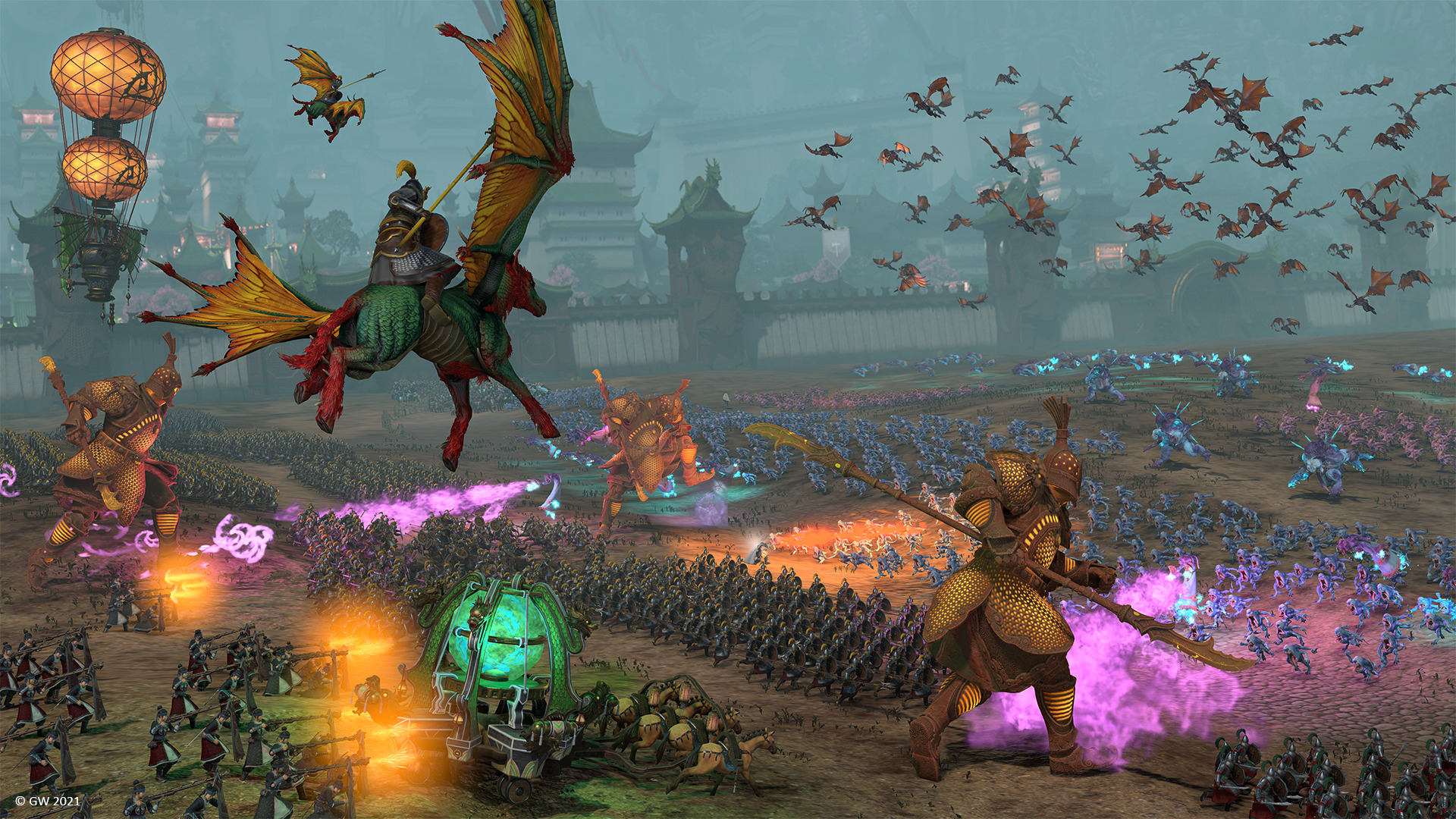 The maps themselves have been redesigned with upgraded tools, buildable towers and barricades and height variation as well. There are also "dockable" areas within the settlements as well. So your archers might fall back from the outer walls to inner fire points as your enemy applies pressure. With bridges and other "strategic chokepoints" in many of the settlements, once you're inside a city the battle is by no means over. Like any good game of Warhammer, it'll all be about capturing objectives.
And with new supplies and barricades and towers you'll be able to keep your enemy at bay:
You can retreat into the city and create a custom-made secondary line, with barricades, towers, firing platforms, and monuments where you want them. This allows you to create your own battlelines depending on your playstyle and the specifics of that battle. Each point can be upgraded or downgraded as you wish, for the relative cost of building, making you able to shift your strategy on the fly. Naturally, while this system is shared with Survival Battles, balancing is done differently to ensure good gameplay.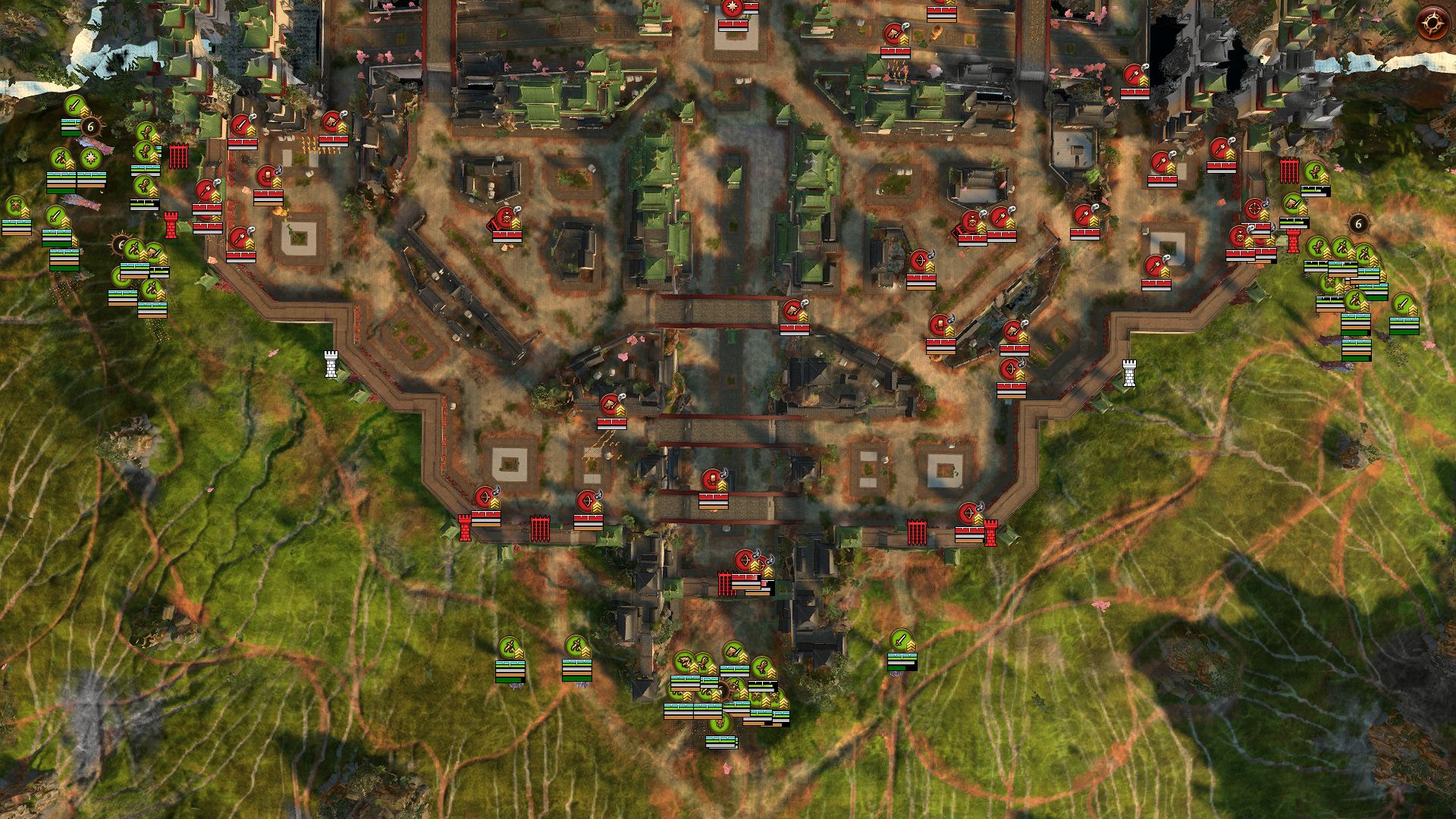 A lot of the current rework comes from the city battles present in Total War: Three Kingdoms:
"We started with the 3K AI as it provided us with a good base to work from, the 3K settlement AI had been very well received and worked well for our new settlement layouts. From there we put a lot of work in to how we author our siege AI graph to make it easier to design and more flexible to work with, which has also improved the pathfinding within settlements. With the introduction of the 'districts' concept via the capture locations and supply points, the AI can now separate and manage large parts of the settlement map and say, 'this area over that area, this district is more threatened than that one.' They can then prioritise or fall back if one is overtaken by the attacker. For the settlement battles they also know how to build towers and barricades, which is something they don't have to do in Survival battles."
So generals will have a harder time taking cities, but if you do crack the walls of an unbreakable fortress, you'll have earned more glory than you can imagine.
Subscribe to our newsletter!
Get Tabletop, RPG & Pop Culture news delivered directly to your inbox.
What do you think of the rework?