It's the spookiest time of the year so why not talk about the models that creep us out the most.
Games Workshop has some pretty amazing models and with hundreds to choose from there are going to be some outstanding kits in the mix. There are also those kits and models that frankly just freak us out a bit and give us the creeps. They might not bother you at first glance, but upon close inspection you start to wonder about what *exactly* is going on. Here are a few that give us the creeps.
Infernal Enrapturess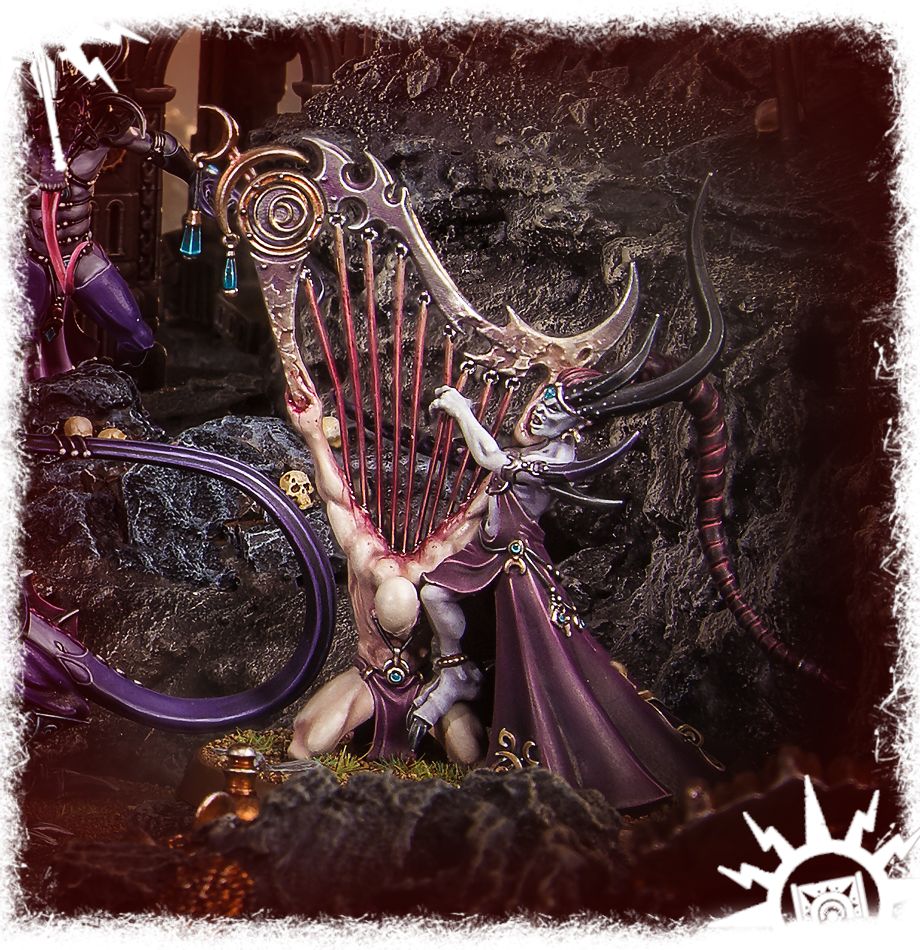 "It's just a daemonette playing a harp…what's the big deal?" And then you see that it's string are attached to some poor soul that's being used as the REST of the harp! Gaaa! That's some Hellraiser/Cenobite level creepy right there. No thanks, I'm good.
Feculent Gnarlmaw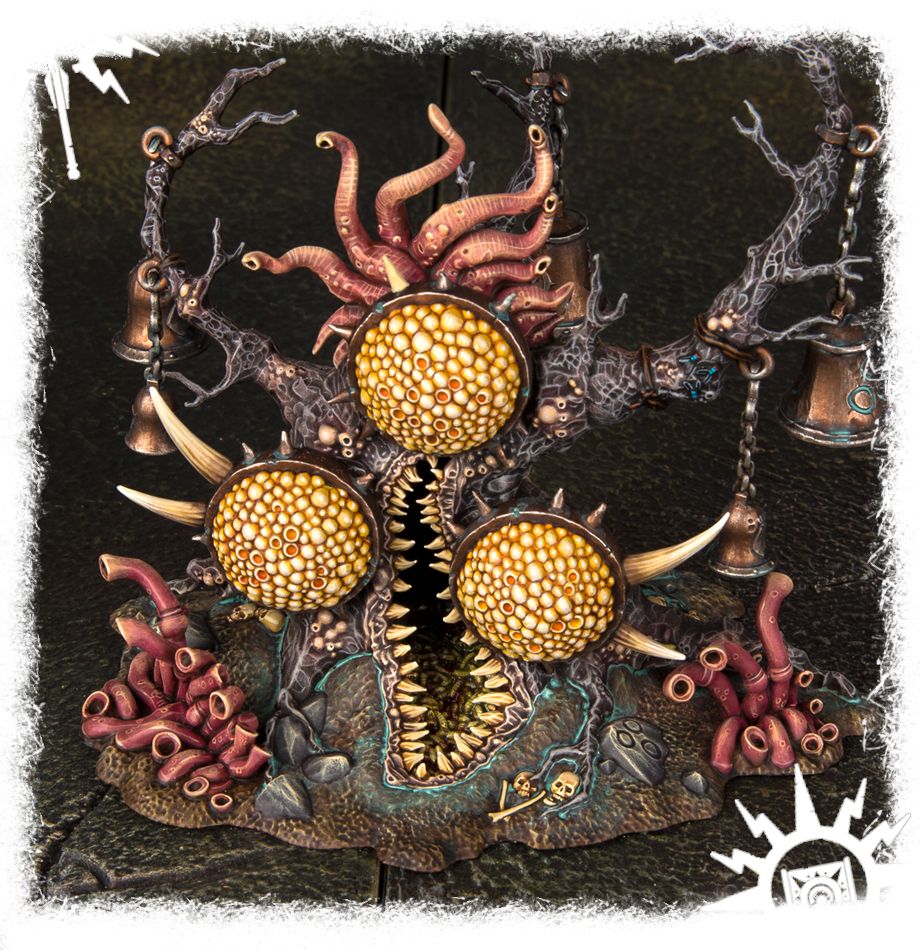 Look, maybe it's the gaping maw of razor sharp teeth. Or maybe it's the innocuous name that starts to shift its meaning when you *really* think about what it means. Or maybe I just don't like trees that look like they are going to eat me. Whatever it happens to be the Feculent Gnarlmaw creeps me out on a few different levels.
Flayed Ones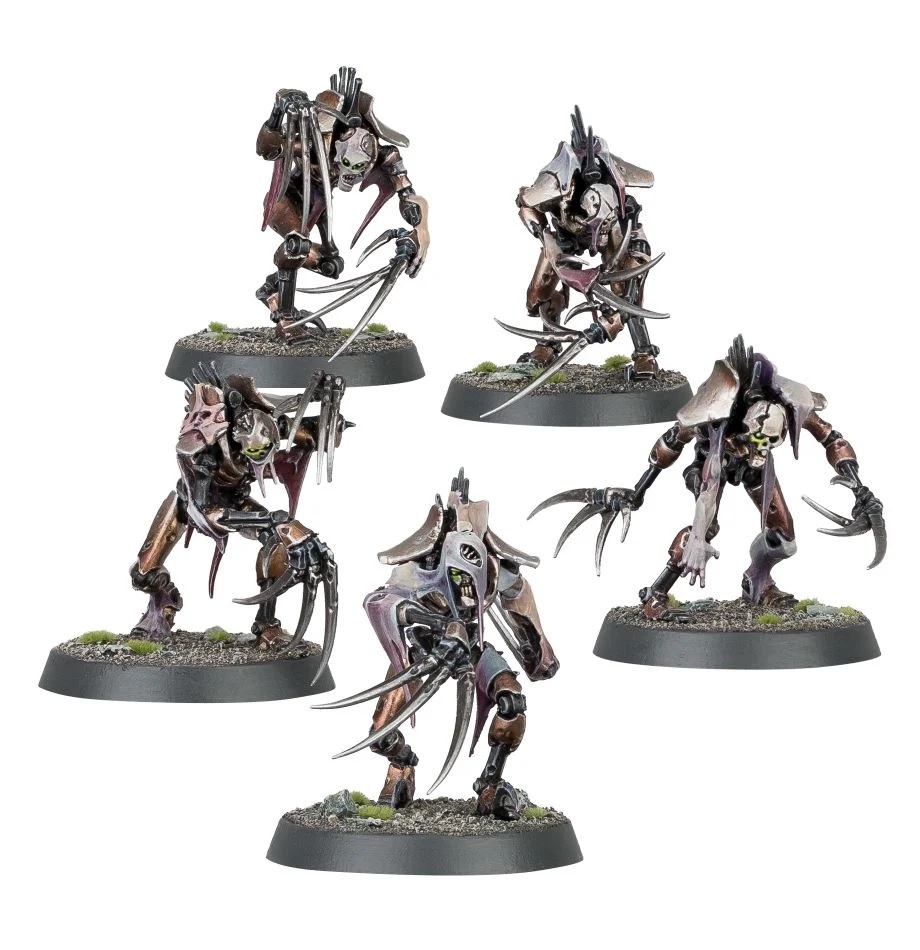 Just to change it up so we're not just picking on Chaos Daemons all day, let's talk about the Necron Flayed ones for a second. GW really toned down the gore factor on the latest models, but that doesn't make them any less disturbing to think about. Personally, I've always found their in-lore reason for wearing the flesh of their victims pretty lame. However, that doesn't mean it's not visually creepy. At the end of the day, it's murder robots with long, razor sharp claws with humanoid skin draped over them…that's just plain ol' creepy!
Mutilators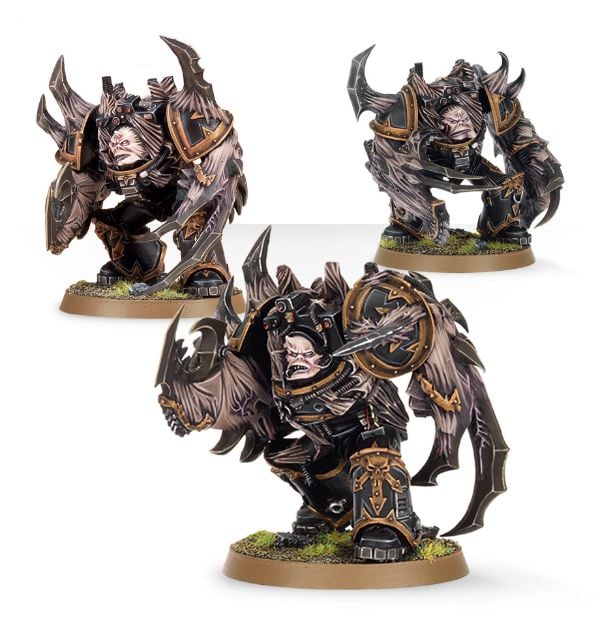 Ugh…these models. They are just soo….bad! Conceptually, a unit that can morph into whatever close combat weapons it needs is cool. But these look like a chaos terminator got sprayed with greenstuff and fell into Tyranid extra bits bin. I really hope GW replaces these models at some point because they are just ghastly. And not in a good way.
Space Marine Drop Pod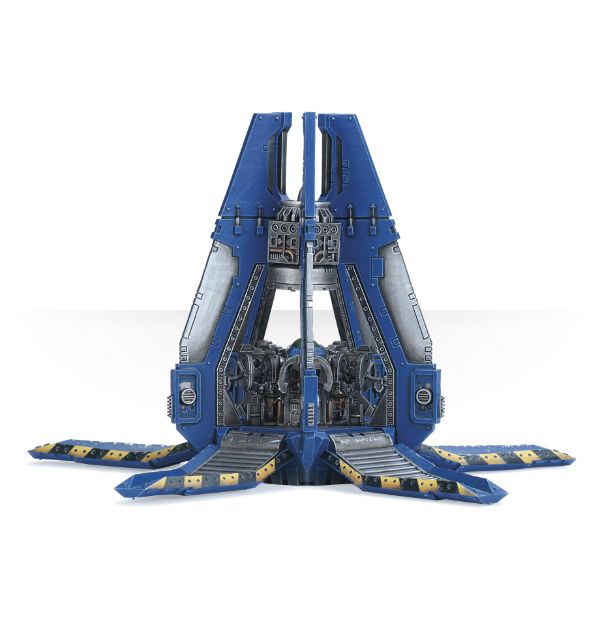 If you've ever fully assembled one then you know. YOU. KNOW.
There's lots of models to choose from – which models from the GW lineup creep you out?