Warhammer 40K: This Week's Meta Hotness – The Archaeopter Stratoraptor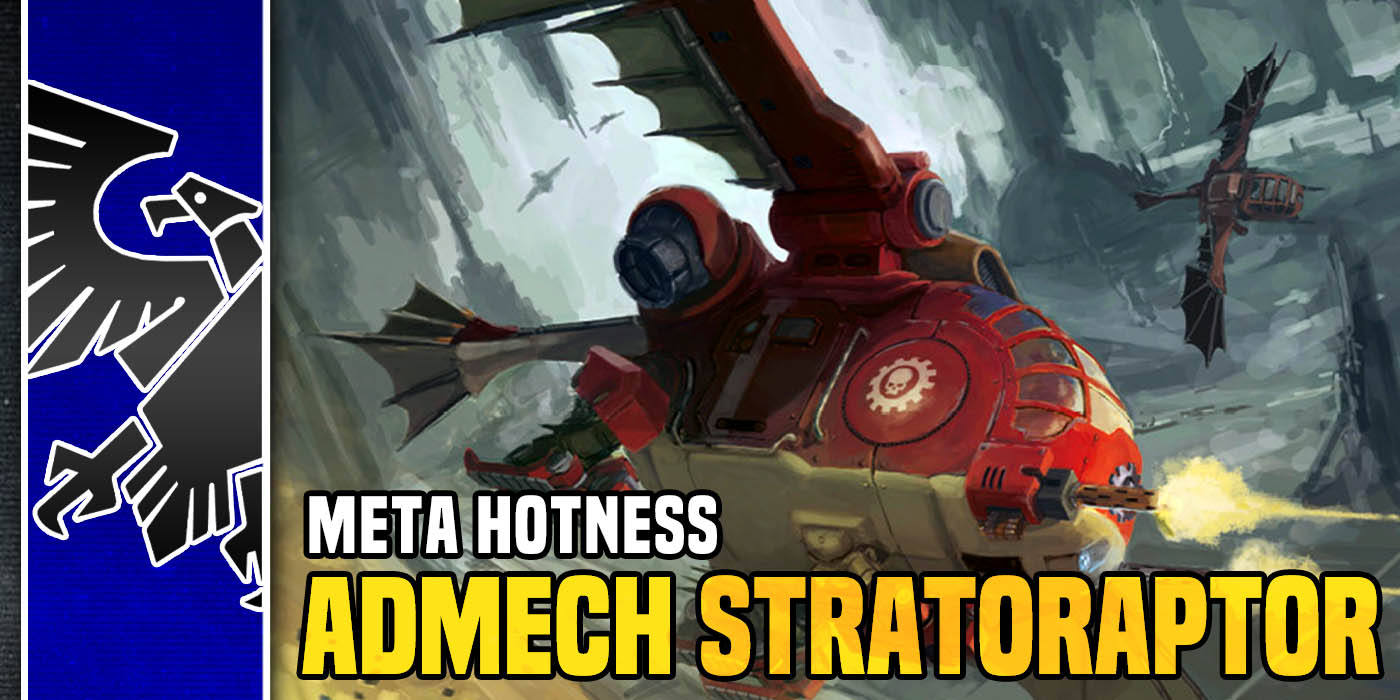 Here is a unit that's really been flying over the competition- The Archaeopter Stratoraptor.
In the ever-shifting meta of 40K armies rise and fall. We've spent a lot of time talking about armies that are hot or not and a lot less time looking at units that are running the show. That changes today as we're taking a look at one of the hottest units currently running around the tabletop: the Archaeopter Stratoraptor!
The Unit

The Archaeopter Stratoraptor is an Adeptus Mechanicus flying gunship. One of three variants, the Stratoraptor carries the heaviest weapons and provides both anti-tank and anti-infantry firepower. This fragile-looking flyer is surprisingly durable.
Why They Are Good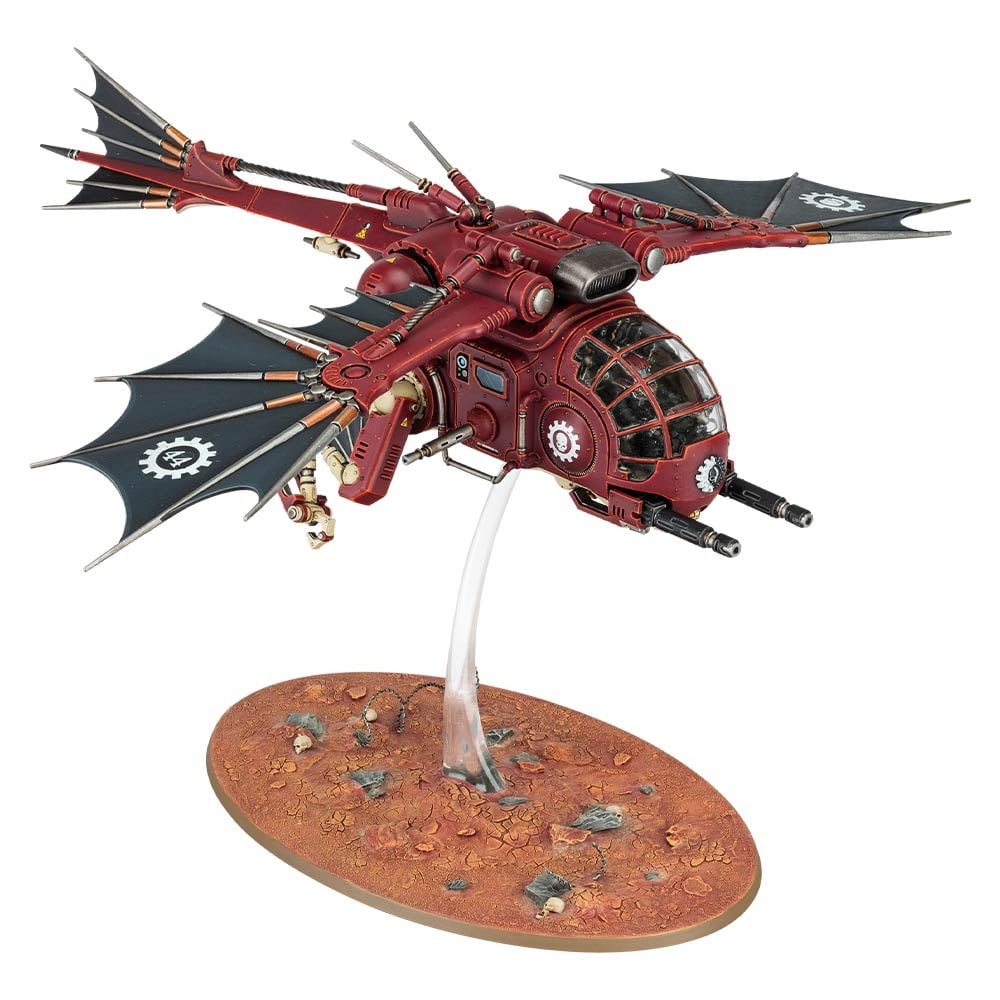 The Stratoraptor is a dedicated gunship, and as such doesn't have a whole ton of tricky options. What it does have is a good amount of firepower. Between Heavy Stubbers and Heavy Phospher Blasters it can throw down anti-infantry shots. These range from decent to good, though they are all D1, so none really shine vs MEQ. At S6 and with good stats the Phospher Blasters are however both OK at killing MEQ and actually pretty good at countering other AdMech forces, and can hurt light vehicles. Rounding out its firepower the Cognis Lascannons are reliable damage dealers that can put the hurt on any target.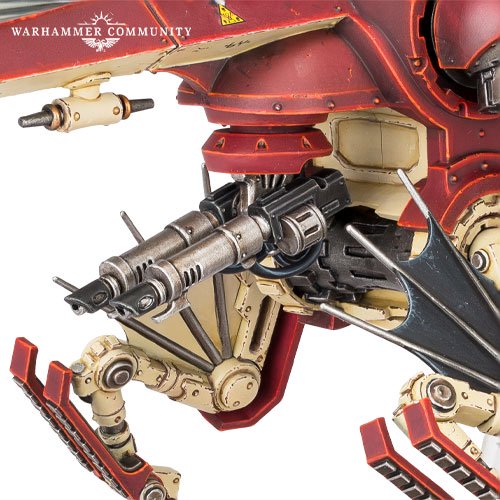 Weapons alone of course don't make a unit good. While the Stratoraptor doesn't have any super tricks, it does have a lot going for it. As a fast flyer with maneuverable craft, it can go where it wants. 50 Inch range with 36+range on its guns means you can't hind from it either. This makes it a very annoying craft, that in numbers can deliver a lot of firepower at any point on the table. While it is not a super tough craft, the combination of hard-to-hit and the Chaff Launcher upgrade makes it pretty hard to take down. Overall, it's a fast, deadly, and decently durable unit which at a current 180 pts won't break the bank.
A Sample List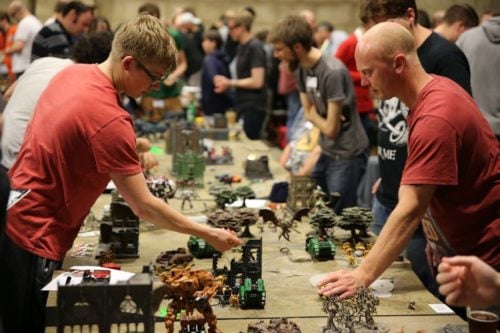 Saying a unit is hot is all well and good but let's take a look at how players are using it. A lot of  Admech lists have been running Stratoraptor and have done well at recent events recently. One list that shows off the use of Stratoraptoris Richard Siegler's list he ran to take 1st place at the recent NOLA Open.​
Richard Siegler's Winning List – aka Ad-Mech Rawr!!!
Subscribe to our newsletter!
Get Tabletop, RPG & Pop Culture news delivered directly to your inbox.
Patrol – 0CP
Army of Renown – Skitarii Veteran Cohort
Forge World – Mars
-HQ-
Skitarri Marshal – Cantic Thrallnet, Warlord – Calculate Without Diversion – 45pts
Tech-Prest Maniplus – Logi, Magnarail Lance, Relic – Raiment of the Technmartyr – 105pts
-Troops-
Skitarri Rangers X 19 – Omnispex, Galvanic Rifle, Host of the Intermediary, Warlord Trait – Programmed Retreat – 195pts
-Elites-
Sicarian Rustalkers X 8 – 136pts
Sicarian Rustalkers X 8 – 136pts
-FA-
Serberys Raiders X 5 – 80pts
-Flyer-
Archaeopter Stratoraptor – Chaff Launcher – 180pts
Archaeopter Stratoraptor – Chaff Launcher – 180pts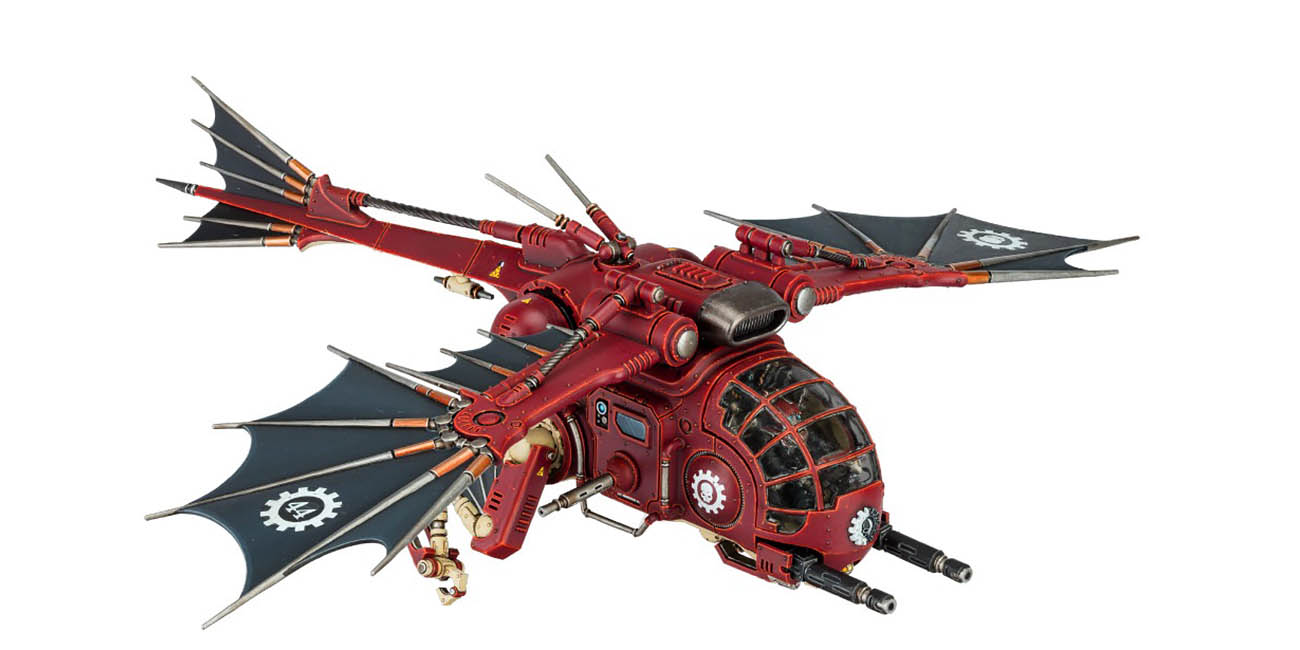 Patrol – -2CP
Army of Renown – Skitarii Veteran Cohort
Forge World – Mars
-HQ-
Skitarii Marshal – Mechanicus Locum, Relic – Exemplar's Eternity, Warlord Trait – Eyes of the Omnissiah – 45pts
-Troops-
Skitarii Vanguards X 5 – 50pts
Skitarii Vanguards X 5 – 50pts
-Elites-
Sicarian Rustalkers X 19 – Artefactotum – Relic – Temporcopia – 170pts
Sicarian Infiltrators X 8 – 136pts
-FA-
Pteraxii Sterylizors X 5 – 95pts
Serberys Raiders X 5 – Enhanced Data-Tether – 85pts
-Flyer-
Archaeopter Stratoraptor – Chaff Launcher – 180pts
Archaeopter Fusilave – Command Uplink – 130pts
PTS: 1998 CP: 5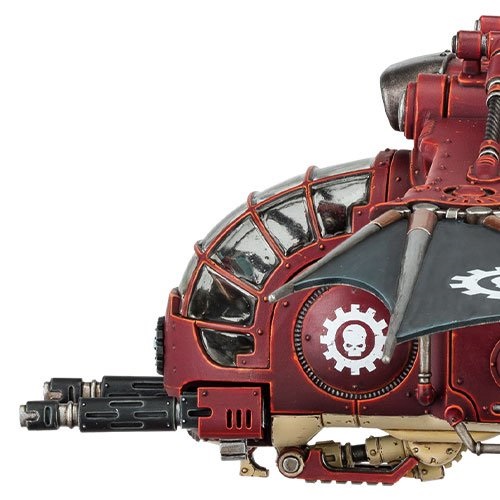 Using the Unit
This list makes use of three Stratoraptors, the maximum you can take. Combined, they provide a lot of firepower and fill a role similar to what you might expect Ironstiders to fill in other Admech lists. All of them have Chaff Launchers making them more durable. Taken as Mars they get a great re-roll, wonderful for their lascannons. Access to Canticles also gets them extra buffs when needed. Supporting a fast and agressive list these guys really make their mark.
Let us know what units you think are hot right now, down in the comments!