Net week it's a specialist games spectacular, with new units for Blood Bowl, Adeptus Titanicus, and a special Advent Calendar.
It's getting to be Blood Bowl season, with the smell of the gridiron and the roar of the pitch. With it comes two new champion players, ready to carve out glory and a sizable chunk of the enemy team all the while. First up, the return of the most-banned player in Blood Bowl history, Kreek 'The Verminator' Rustgouger.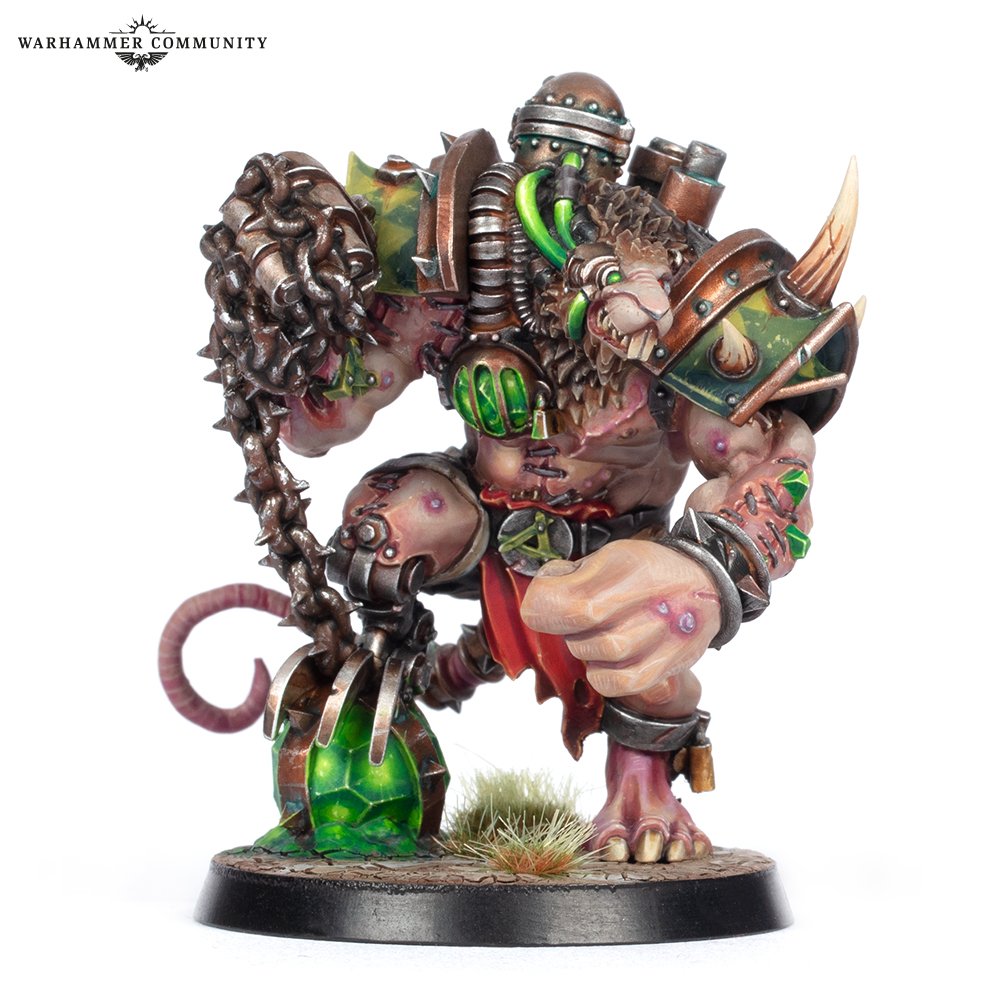 Having earned no fewer than 27-lifetime bans – all overturned due to fan outrage – Kreek 'The Verminator' Rustgouger bounds onto the pitch with a huge hunk of warpstone that he's more than capable of using to smash opposing teams into a fine paste.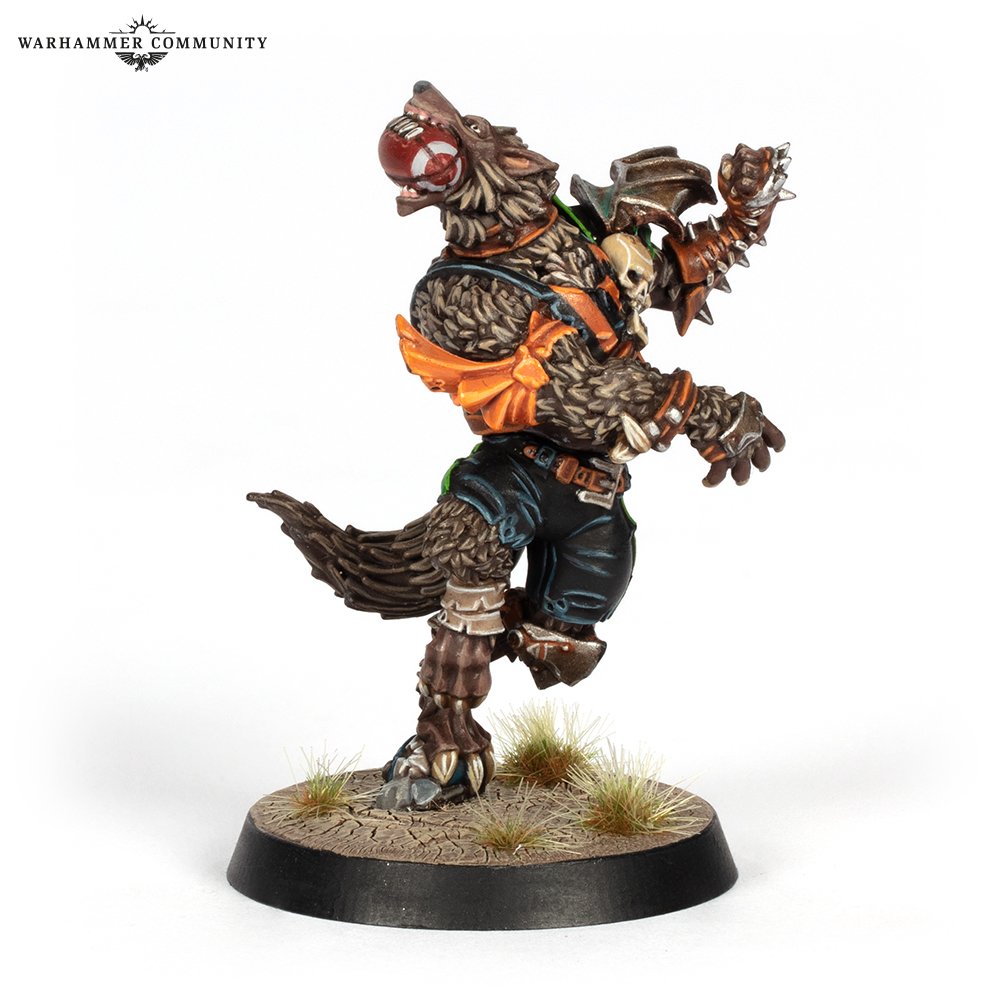 Then there's Wilhelm Chaney, a wolfman who's sure to prove that basketball isn't the only thing that teen wolfs are good at.
Wilhelm Chaney might be the perfect opponent for the grisly Skaven. The Wolfman is an extraordinarily nimble, extremely good boy. That's not to say he can't savage stray players, but sometimes scoring is preferable to mauling.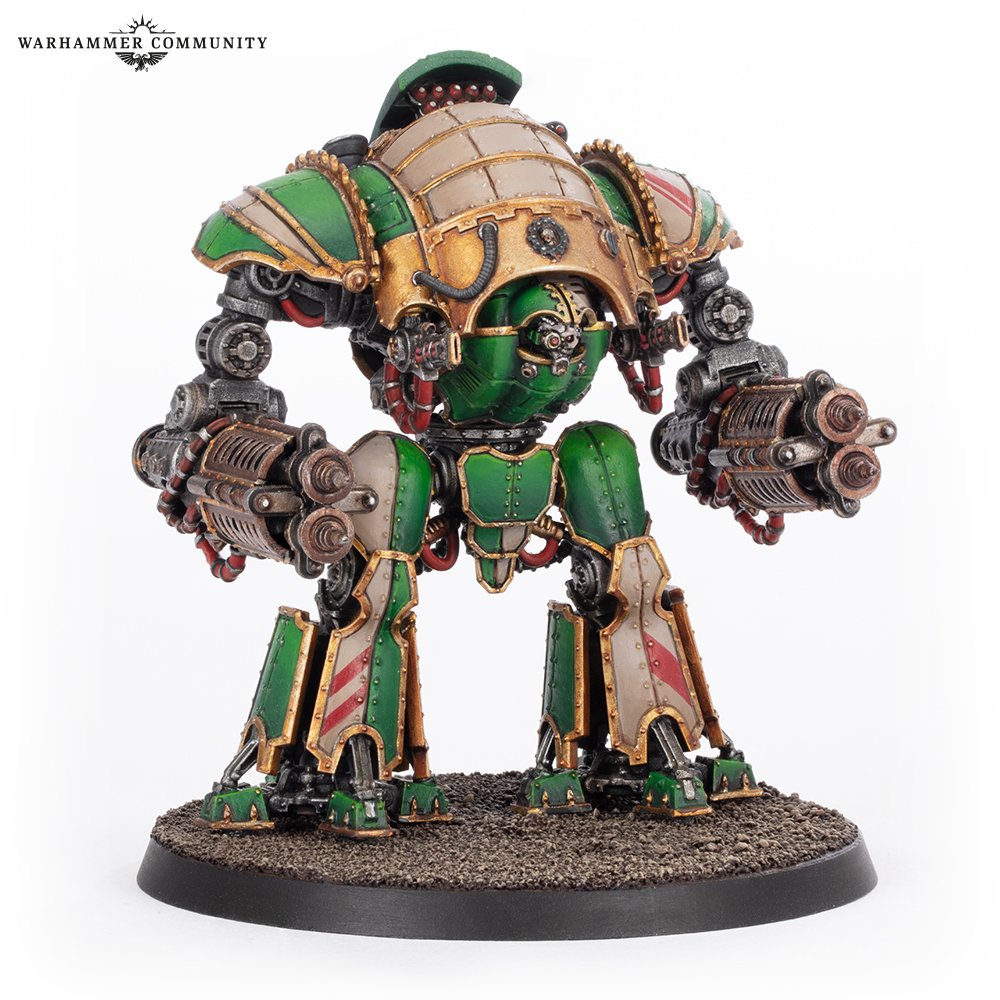 You won't find the new Acastus Knight Asterius on the Blood Bowl pitch, but you will in the grim darkness of the distant future where this is only war. This new Acastus Knight is equipped with devastating conversion beam cannons, volkite culverins, and a Karacnos mortar battery to help it punch well above its considerable weight.
But what it you're wanting something for the holiday season, something to celebrate the upcoming holidays? There are plenty of gifts coming up next weekend. Like the second round of Koyo Faction pin badges: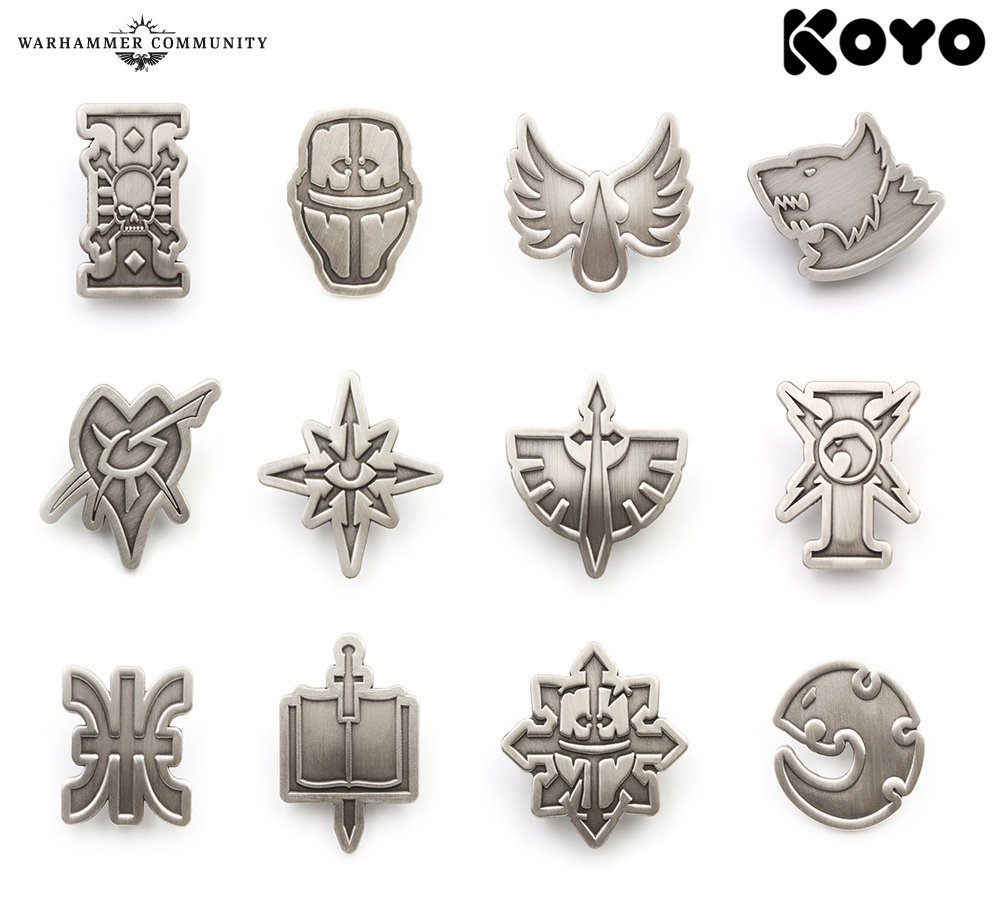 This set contains 12 badges finished in antique silver, including sigils for the Inquisition, Blood Angels, Genestealer Cults, and Drukhari, and you'll have the chance to pull the Black Legion logo in an antique gold finish.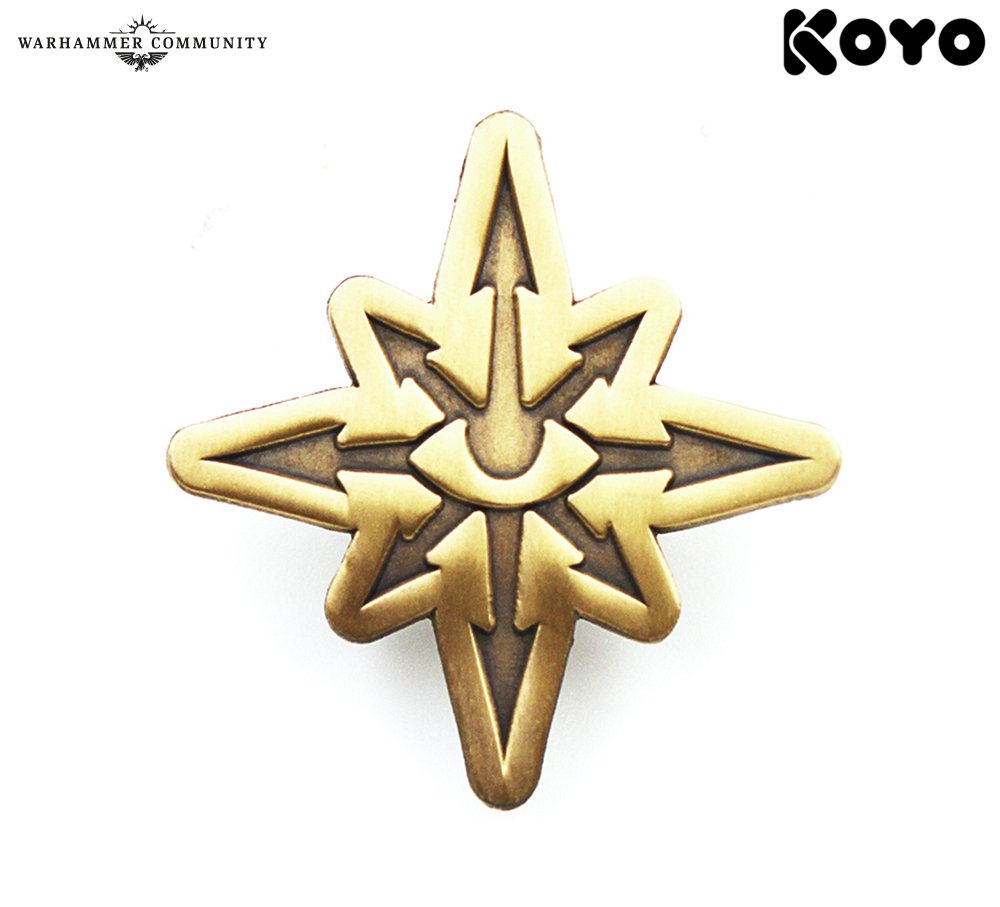 And things couldn't get any more holiday-like than a Chibi Advent Calendar from Bandai packed to the brim with pre-painted chibi marines.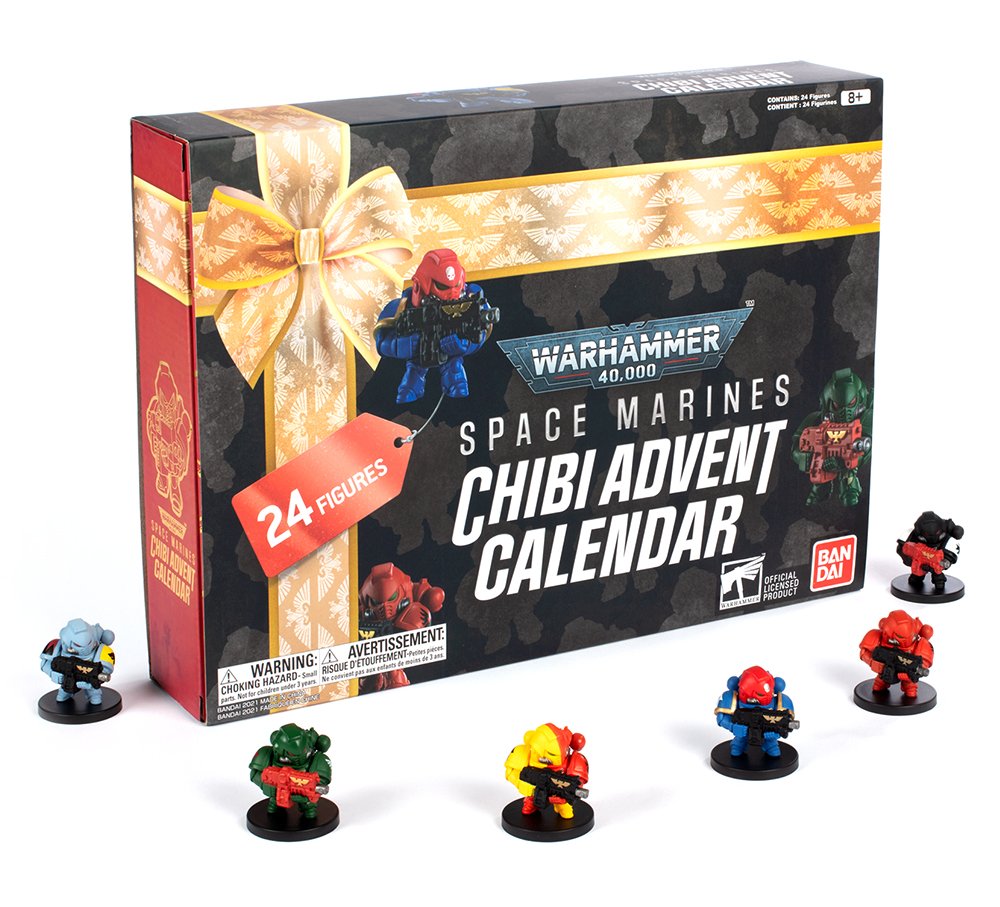 The concept is simple – behind each window of the Advent calendar, you'll find a new Chibi, pre-painted in the colours of many of the most popular Adeptus Astartes Chapters, including the Ultramarines, Dark Angels, Space Wolves, Blood Angels, Howling Griffons, and Black Templars. What's more, the set includes a board for you to proudly display your collection as it grows.
All this, next week!