Kickstarter Round-Up: 'Senjutsu', Plus Amazing Encounters for 5e, and More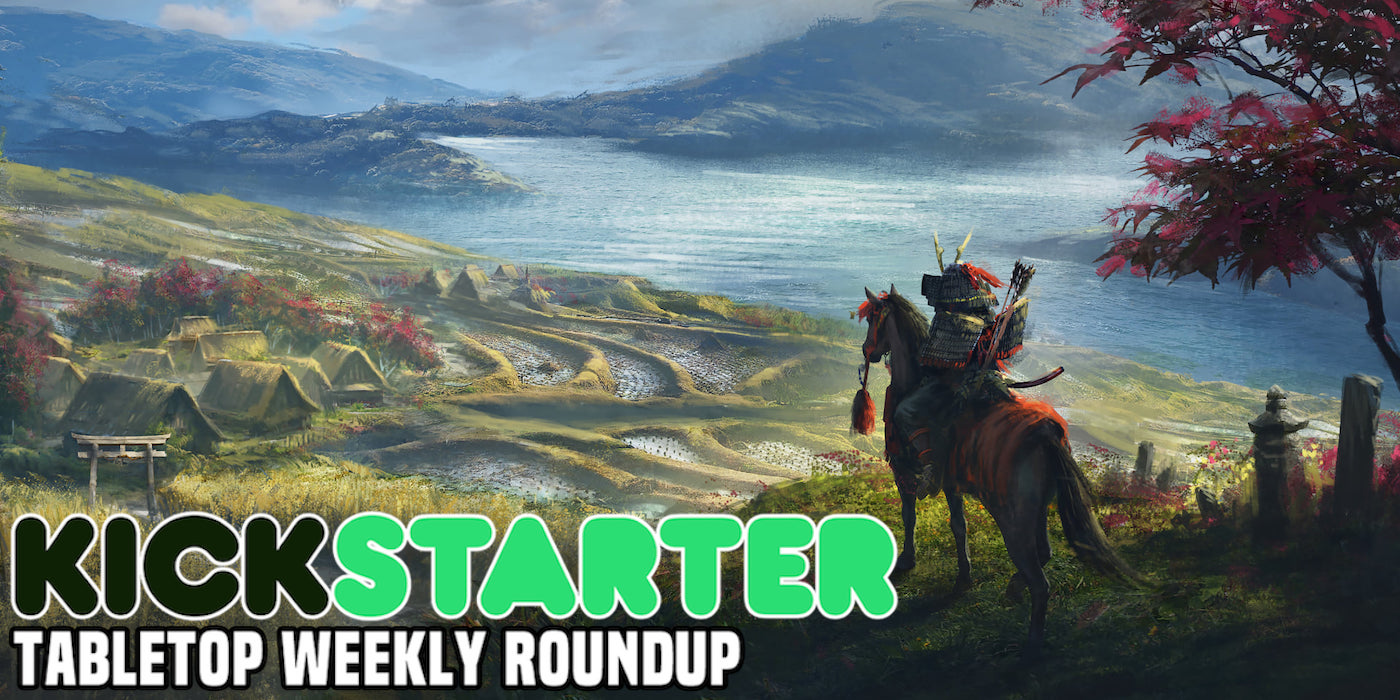 Come check out this week's batch of Kickstarter and crowdfunding highlights!

Amazing Encounters & Places will add fantastic experiences to your game and make the GM's life easier. You get 8 locations, 56 encounters, and over 64 maps with over 300 versions. All encounters provide guidelines that allow you to adapt them to any of the Tiers of Play, making this content scalable from 1st-level to 20th-level!
This book can be used in several ways, all of them aimed at supporting you, the GM, in making your life easier so you can focus on what really matters: the characters and their stories.
Grab our FREE sample, a PDF that fully previews one of the locations: the Sky Isles!
Pledges start at $21 for a PDF.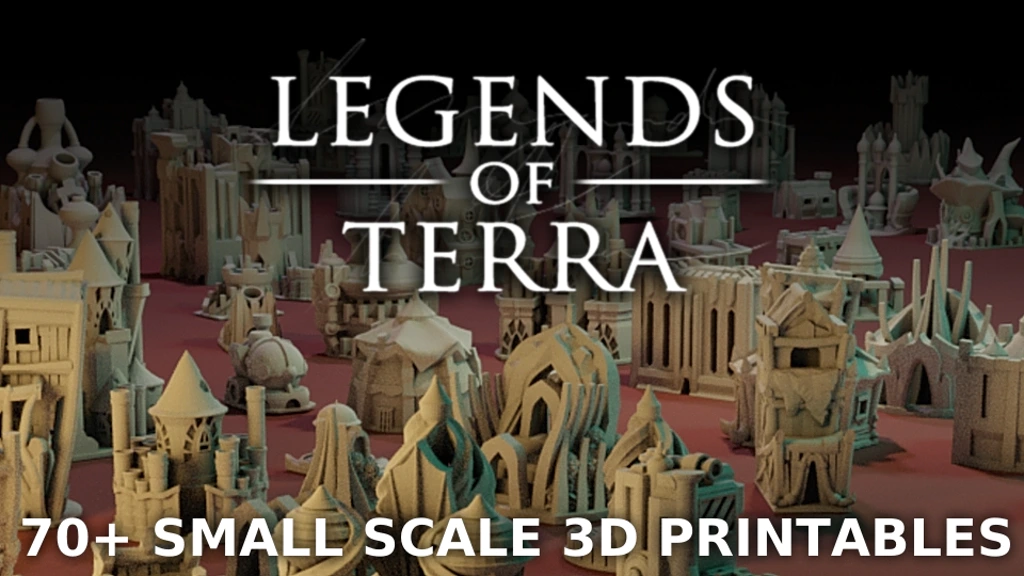 Legends of Terra [is a collection of] 70 small-scale building models (building height from ~10 to 40mm) that includes 14 factions. We've created buildings for 14 factions, inspired by the famous board game Terra Mystica. The miniatures are fully compatible with the game, but also compatible with a lot of small-scale RPGs and board games. They are all optimized for supportless printing and have all been test printed in a standard Creality Ender 3 (FDM). The models work fine for resin printers, too.
Pledges start at $9 for the base set.

ATLAS is a TTRP-game-changer: a binder of 100 huge, hand-drawn battle maps, 2 decks of thrilling ready-to-run combat and mystery encounters, and a plethora of reusable vinyl stickers let you be ready for any event! Cut down on prep time and be perpetually prepared for any turn your adventurers might take!
Spread across 2 books, Dusk and Twilight, these gorgeous maps detach from your book binder, folding out to a huge 25 x 25 inches and 18 x 22 inches, respectively. Each highly-detailed map has a unique variant on the reverse side for those quick scene changes ranging from; night, destruction, terrain, otherworldly, and more! (All maps have a standard 1-inch grid.)
And what does a tabletop map need most? That's right – they're dry erase! Scribble away! 
Subscribe to our newsletter!
Get Tabletop, RPG & Pop Culture news delivered directly to your inbox.
Pledges start at $41 for one map book.

Mortimizer's is a miniature series of unique and magnificent monsters designed for painters and gamers alike. The miniatures will be available in three formats: supported STLs, Resin 3d printed, and hand-cast resin. 
Wave one consists of four miniatures and a 50-page pdf with all of the content you'll need to add these Magnificent Monsters to your 5e games.  The models are ready for production. The STLs are supported. The supplement's rules are in beta, and the art is in development. 
Trenchworx will be the manufacturer for the hand-poured version to provide you with expertly hand-crafted kits. Happyowl Games will produce the 3d printed version using the Epax 10 with standard resin.  
Pledges start at $8 for a single monster STL file.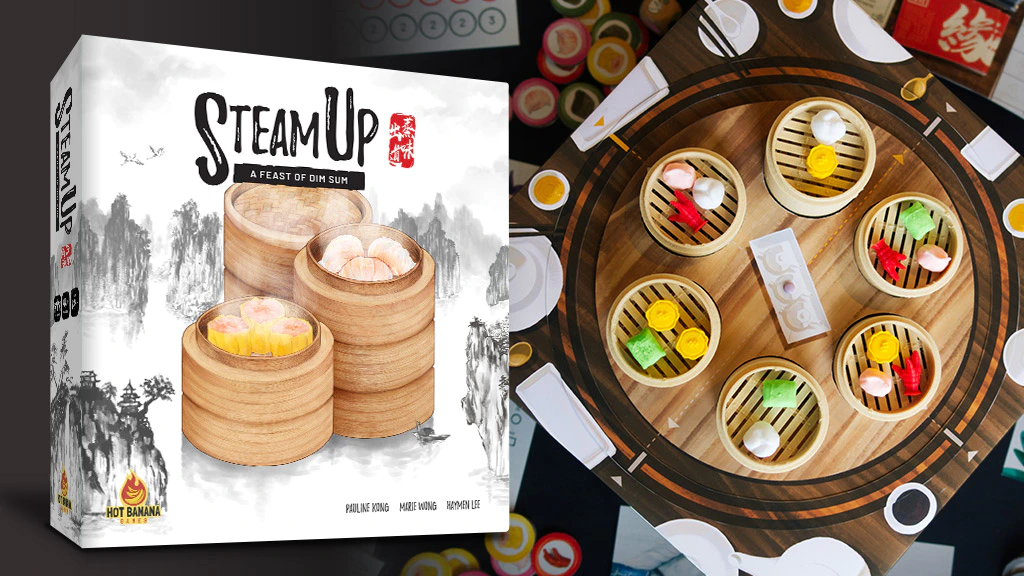 Once upon a time in the Far East, deep in the mountains of a mythical land, there was a world-renowned Dim Sum restaurant by the name of Steam Up.
It was the first restaurant of its kind to achieve the three Gold Ingot status. According to the Gold Ingot Guide, Steam Up was best known for its top 5 most popular Dim Sum: juicy shrimp dumpling, tender meat dumpling, soft and fluffy BBQ meat bun, flavorful sticky rice, and exotic phoenix claw. These heavenly tastes drew food enthusiasts and gourmets from all over the world!
Come join us on a feast of Dim Sum. You are invited!
Pledges start at $48 for a standard edition of the game.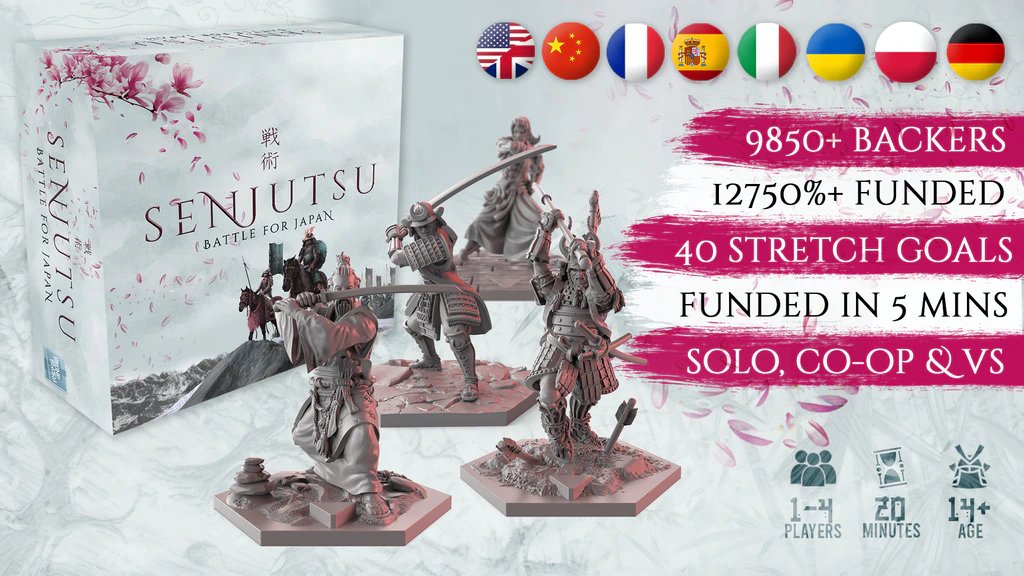 Senjutsu is a Samurai Skirmish Game for 1-4 Players, set in the Warring States Period of Feudal Japan. Playing as a unique Samurai, you will battle opponents in tense, thematic duels that will decide the fate of your clan. Senjutsu is a 1-4 Player Samurai Duelling Game with slick Deck Construction mechanics, simultaneous reveal combat and beautiful miniatures from a panel of sculptors.
– Position your Samurai on the Battlefield.
– Draw a hand of Ability Cards from your 40 Card Ability Deck.
– Choose an Ability Card to use and place it facedown with the opponent's card.
– Reveal the cards simultaneously and check the initiatives.
– Resolve the card and its effects.
Any Samurai who takes 5 wounds will fall… leaving the vanquisher victorious.
(This week's header image is from this game.)
Pledges start at $48 for the core game.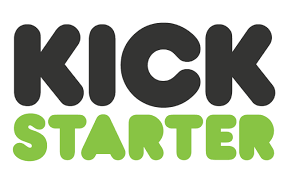 ~Which Of These Campaigns Caught Your Attention?