Total War: Warhammer 3 – Slaanesh's New Trailer Is Full Of Sensual Slaughter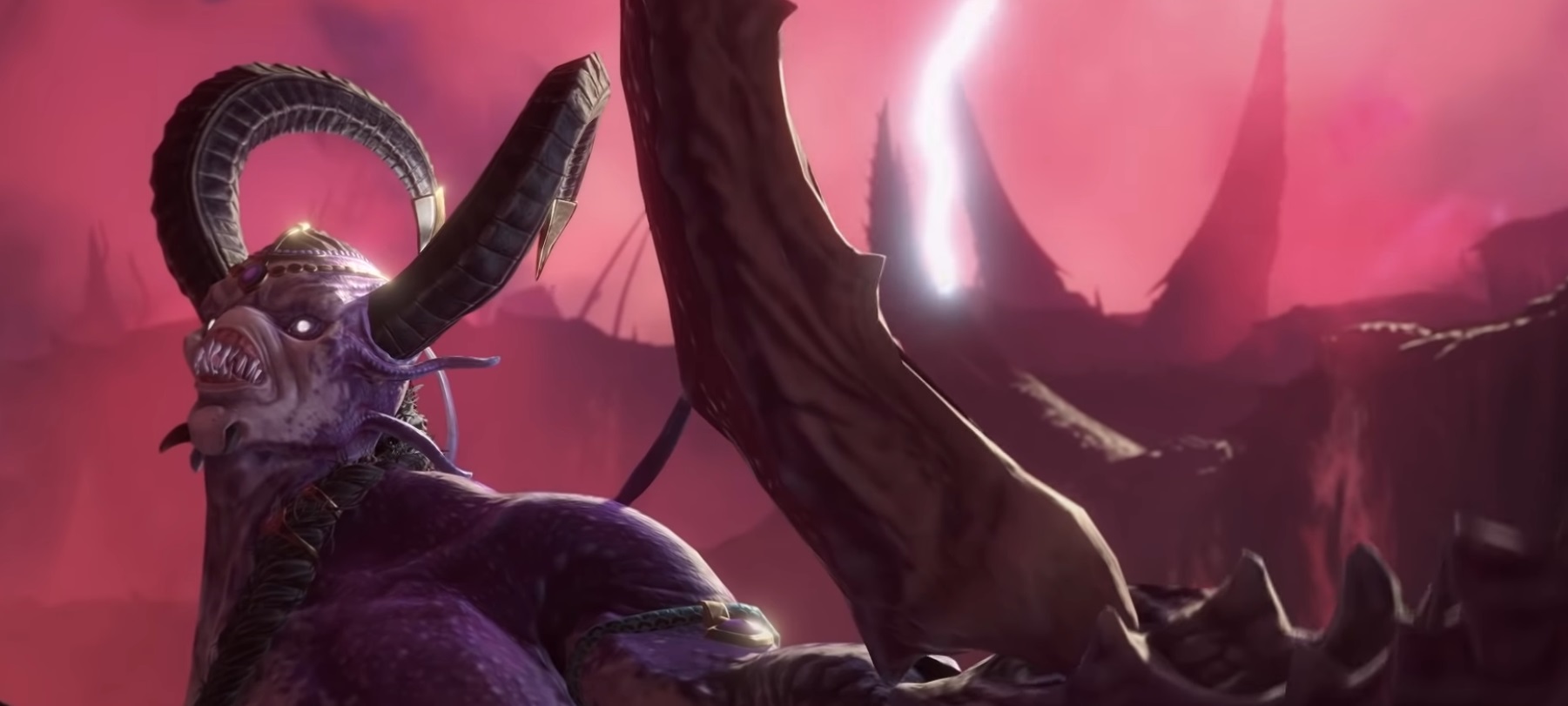 A new trailer shows off the sinuous world of Slaanesh. With N'kari leading the charge, what lies in store? See for yourself.
Things are getting sensuous and sinister over in Total War: Warhammer 3 with a brand new trailer for Slaanesh's forces. Claws, blades, and sexy legs enough to tempt even the most iron-willed mortal await you in the World of Slaanesh.
The wait is over… Indulgence, agony and excess — let yourself go with the Dark Prince. Enter a world of hedonism and perfection, feed your ego, fulfil your passions and submit to Slaanesh!
And what a world it is.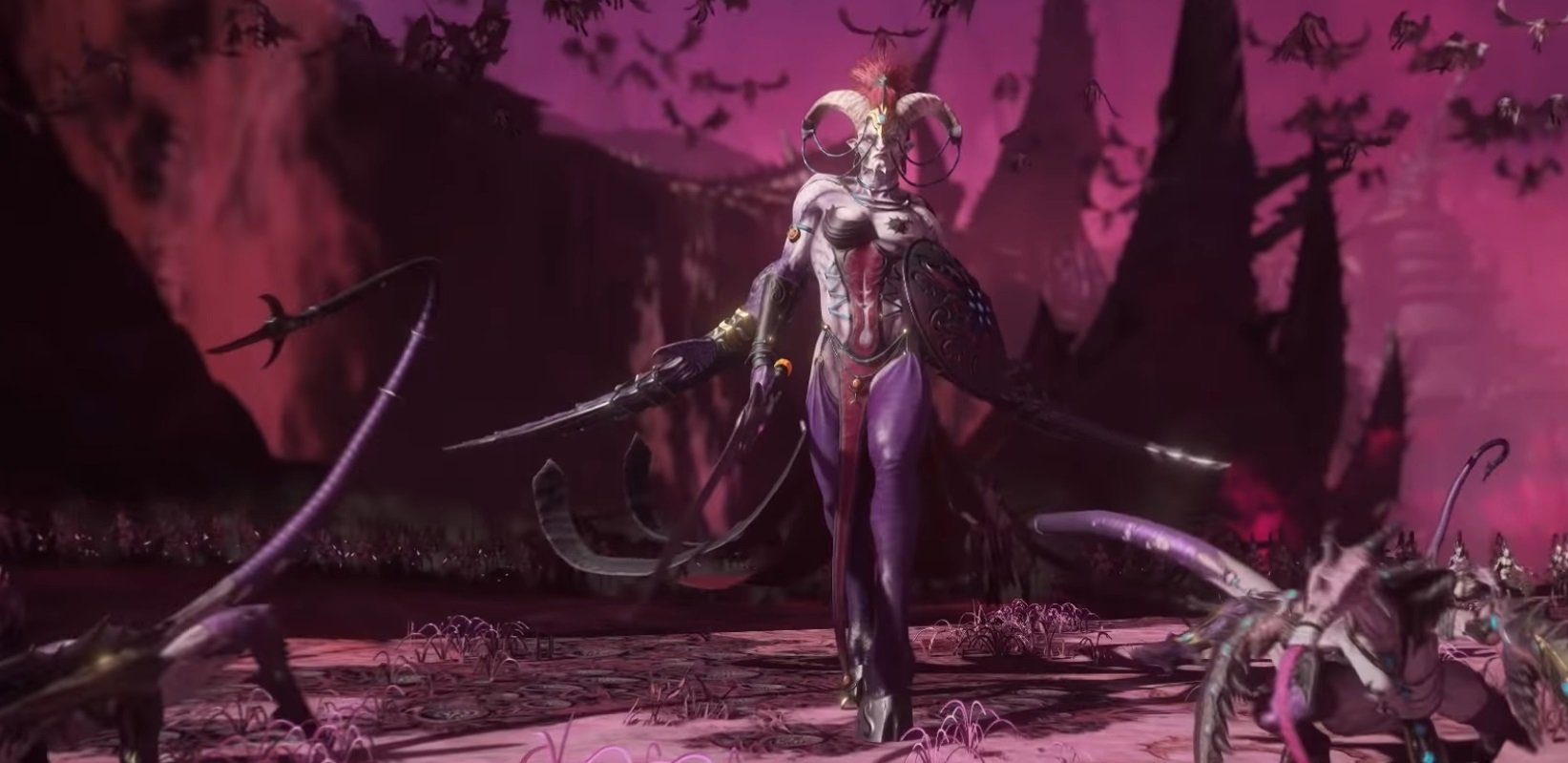 Led by N'Kari, the greatest of Slaanesh's Keepers of Secrets, who is famous for having been destroyed twice by the same elf, the Phoenix King Anerion who smote the demon and left the creature imprisoned within a Vortex for millennia.
But now N'Kari's back, gathering a horde of furies and daemonettes and seekers and exalted versions thereof.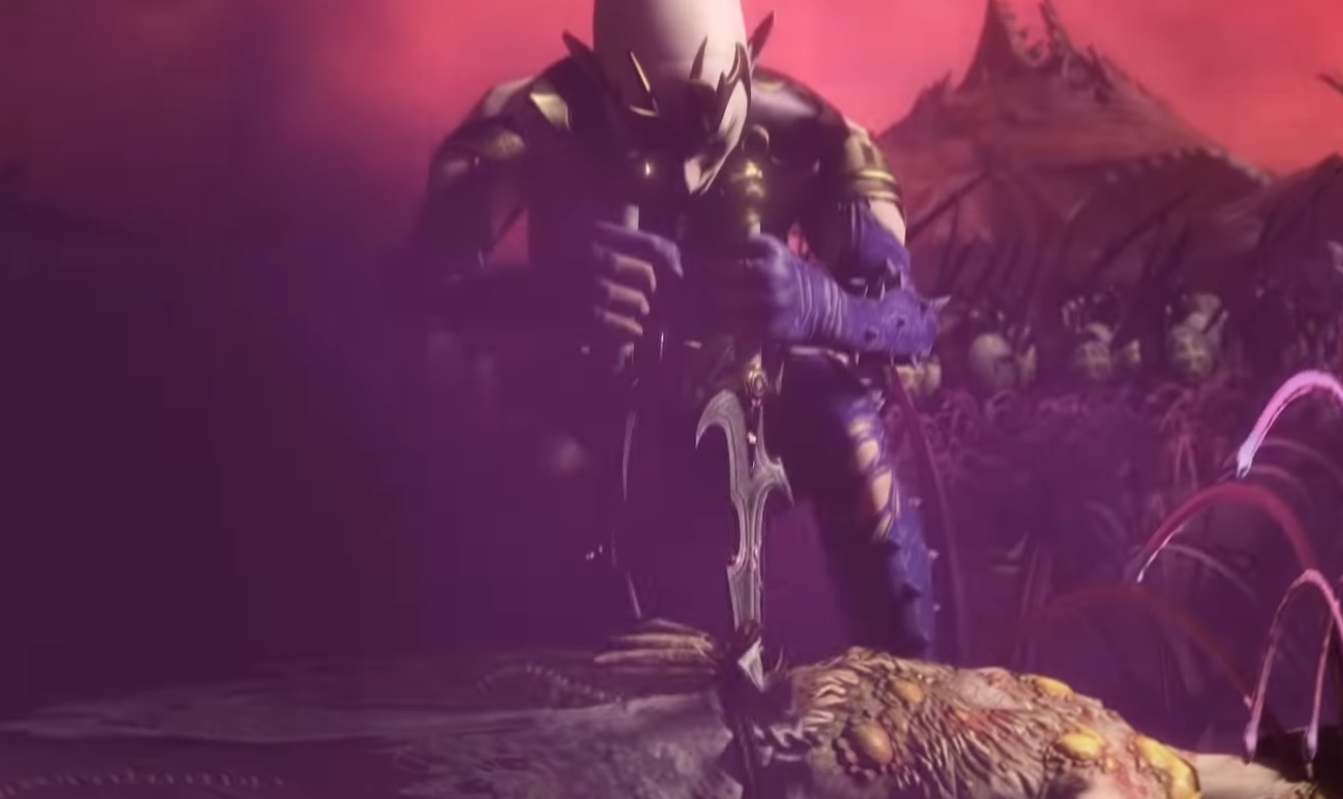 And under N'Kari's guidance, they will find an excess of slaughter, pain, pleasure, desire, murder–anything that a mortal could possibly hunger for (except disease, rage, or change), has a place at Slaanesh's side.
We'll see sometime next week what the full roster is–but Slaanesh's forces are already looking pretty slick.
Good luck, generals
Subscribe to our newsletter!
Get Tabletop, RPG & Pop Culture news delivered directly to your inbox.