Warhammer: Cherokee Open 2022 Registration is LIVE!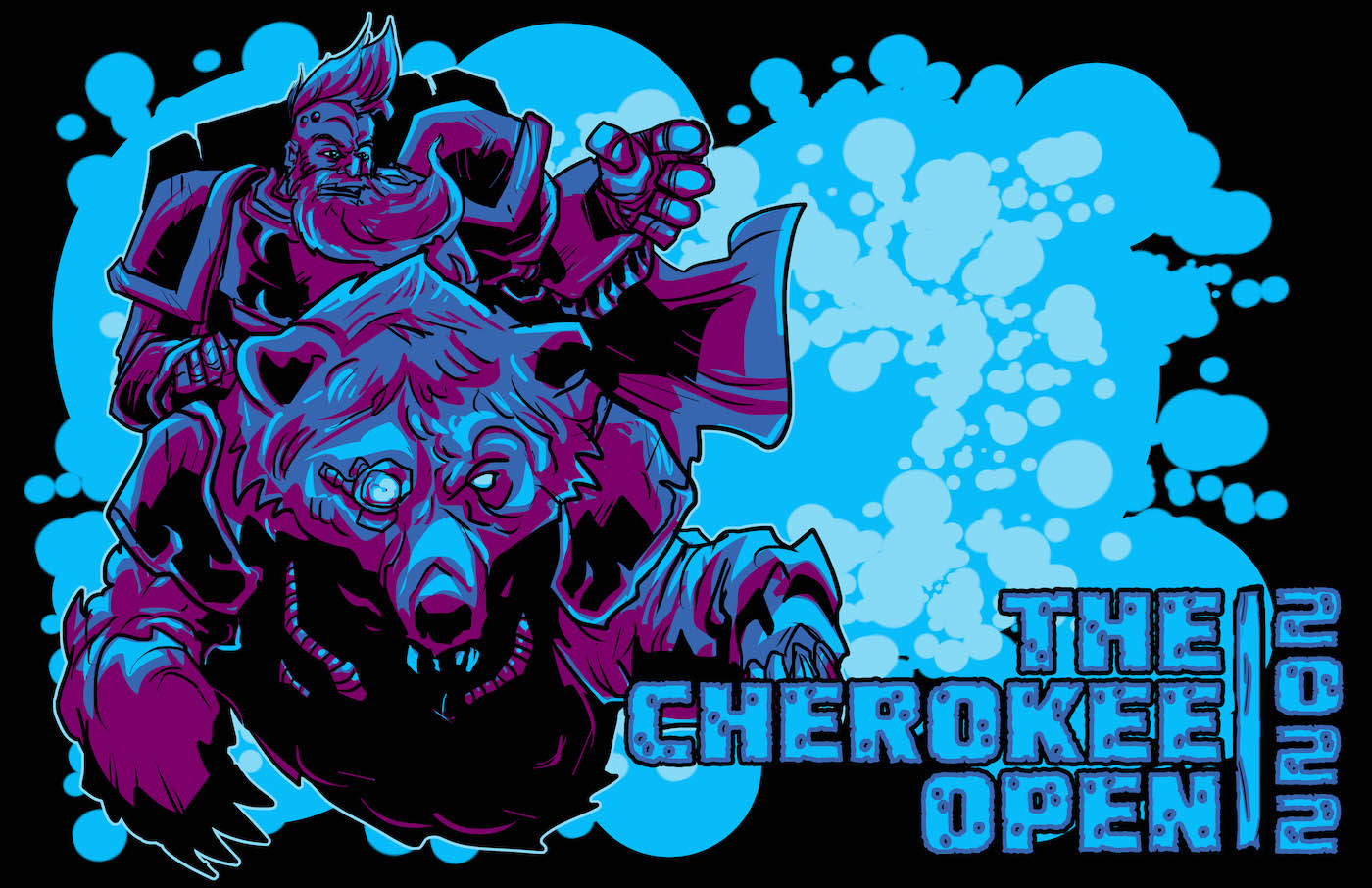 This inaugural Frontline Gaming Cherokee Open is one you do not want to miss out on! Located in the beautiful Smoky Mountains on the Cherokee Reservation, this event is designed to be the perfect weekend getaway!

When you are not rolling dice, you and your buddies can relax and enjoy this beautiful resort which has everything from bowling alleys, bars  and a fireside patio to a large casino and plenty of places to fill your belly!
February  25-27th, 2022
Harrah's Cherokee Resort in Cherokee NC
Help make this event possible by staying in the Frontline Gaming room block and access the discounted rate HERE.

Premium tickets available while supplies last.
Subscribe to our newsletter!
Get Tabletop, RPG & Pop Culture news delivered directly to your inbox.
Warhammer 40k The Long War Doubles


Regional Area Attractions and Information
*Just a few miles from the Great Smoky National Park (the most popular of the National Parks), the Harrah's resort is an ideal basecamp for any outdoorsy activities!
*Located on the Cherokee Reservation, the town of Cherokee itself is a peaceful mountain town with several cultural attractions paying homage to the Cherokee Tribe which calls the surrounding area home. More info on the town can be found HERE.
*The famed Blue Ridge Parkway is easily accessed from town.
*A full fledged entertainment center is attached to convention center hosting the Cherokee Open  as well as the Harrah's Casino
*Asheville NC is the closest city with an airport but several other large metropolitan regions are about a half day's drive including Atlanta GA, Charlotte NC, Knoxville TN, Nashville TN, Birmingham AL. More cities like Washington DC, Louisville KY, Indianapolis IN, Jacksonville FL, Columbus OH are all about a day's drive, if not less.
Health and Safety Guidelines
All health and safety guidelines in place at the time the event occurs will be strictly enforced. These guidelines may change as the ongoing Covid situation changes. Thank you for your understanding.
Refund Policy
All tickets are digital. You will not receive physical tickets. For the Cherokee Open 2022 event (for which registration will open in December, 2021), all purchases are refundable until January 28th, 2022, after which no tickets will be refunded. There are no exceptions to this policy unless specified otherwise in an event ticket description. Tickets may be transferred to another party up until February 18th, 2022.
In the instance the event is cancelled due to forces outside of our control, such as Covid-19, customers may donate their ticket revenue to the event to help offset the significant financial burden the event faces in the event of a cancellation (with our sincere gratitude), ask for a refund which will be issued even if the cancellation occurs after January 28th, 2022, apply their ticket value as credit for the Cherokee Open 2023, or to use as credit in the Frontline Gaming web-cart.
In the instance the event is forced to cancel, refunds may take up to 90 days to process.
All ticket refunds are subject to a 15% service fee.
All items included with the Premium Ticket and as well as pre-ordered must be picked up during the event by 10AM on Sunday. Items will not be shipped. Items not claimed by 10AM on Sunday will be resold to anyone interested and the original purchase will not be refunded.