Watch a Dude Reload Household Objects Like Video Game Weapons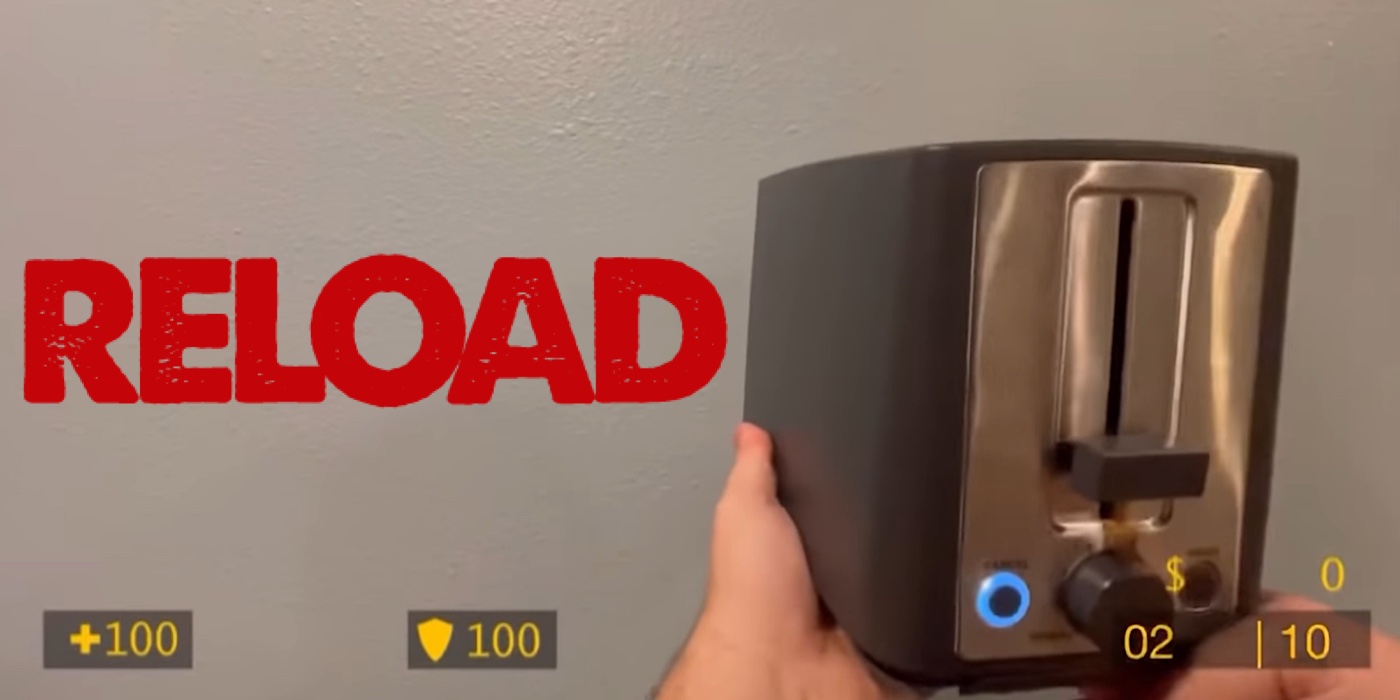 These video game reload recreations may be the most satisfying videos you watch all day.
There's definitely something satisfying about how reloading weapons looks and sounds in video games. The slightly off pace of programmed hand motions, ka-chunk sounds as parts are placed, and things are ejected. It's been a classic part of first-person shooters almost since their inception.
Real Life Meets Video Games
More real-life things should feel like that. Kommander Karl agrees. He has played first-person shooters for around 25 years and became obsessed with reloading animations in the early 2000s. Karl taught himself how to mimic the way weapons are reloaded in games in real life – the slightly punchy and dramatic movement.
Watch as he reloads household items from a vacuum cleaner dust cup to a smoke detector and caulk gun the way characters do in games. Complete with stats.
My personal favorite is the toaster.
He's got a bunch more over on his TikTok. He also does 3D design of weapons for video games based on household objects. One – a Fisher-Price kids' toy that's melded with a 12 gauge shotgun – is featured in Dreadful Wake.