D&D Accessories: Play Your Next Session In A Winter Wonderland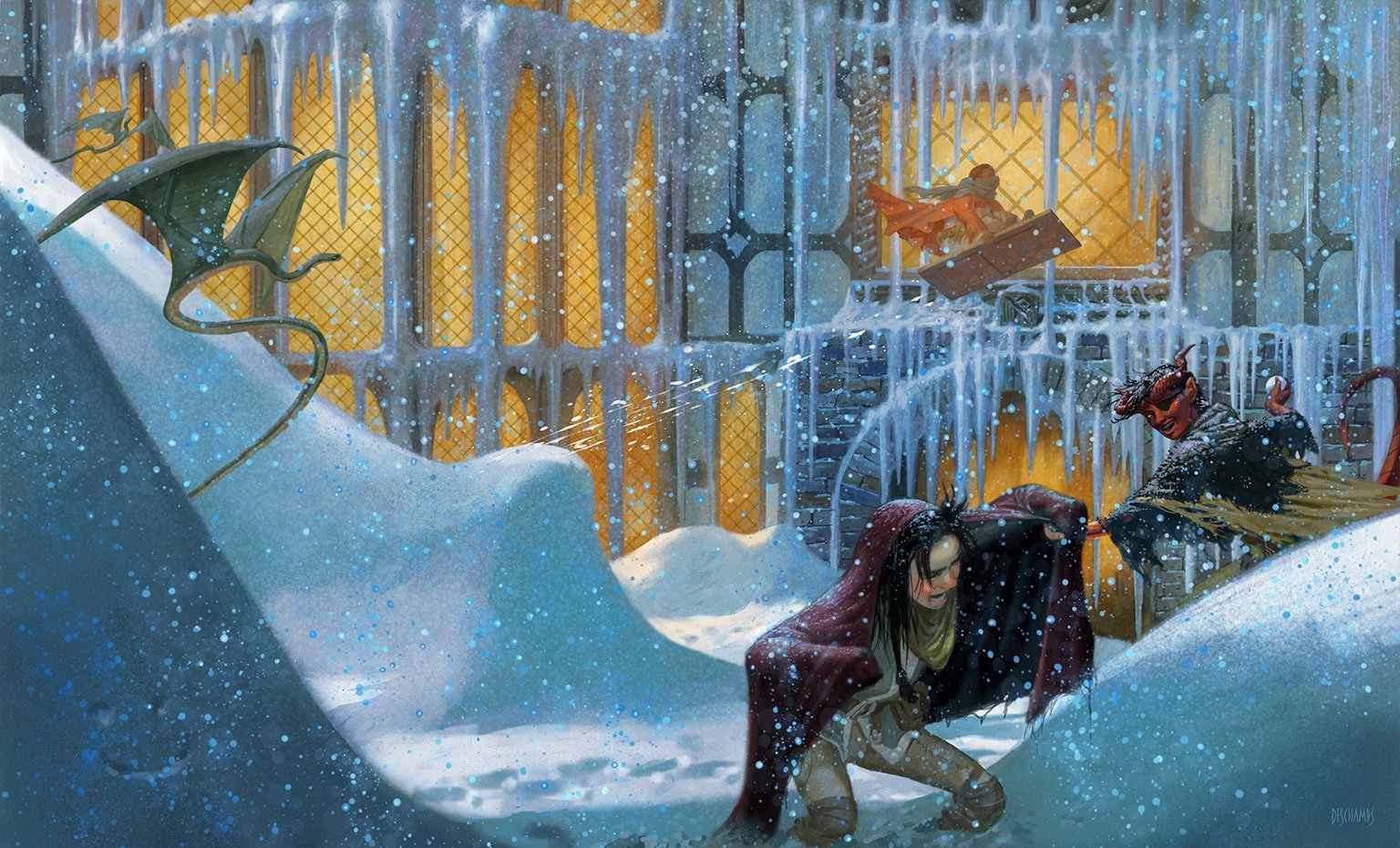 It's gotten cold outside, so why not bring your D&D characters to a winter wonderland of their own with these icy accessories.
I don't know about you, but where I live we just got a ton of snow. Despite it being cold, heavy, and sometimes difficult to drive in and annoying to shovel, it's hard not to love something as pretty as snow at least a little bit. Historically a great season and setting for fantasy stories, there's always a reason to take your Dungeons and Dragons players to a winter wonderland. And when you do, be sure to use some of these snowy winter wonderland accessories.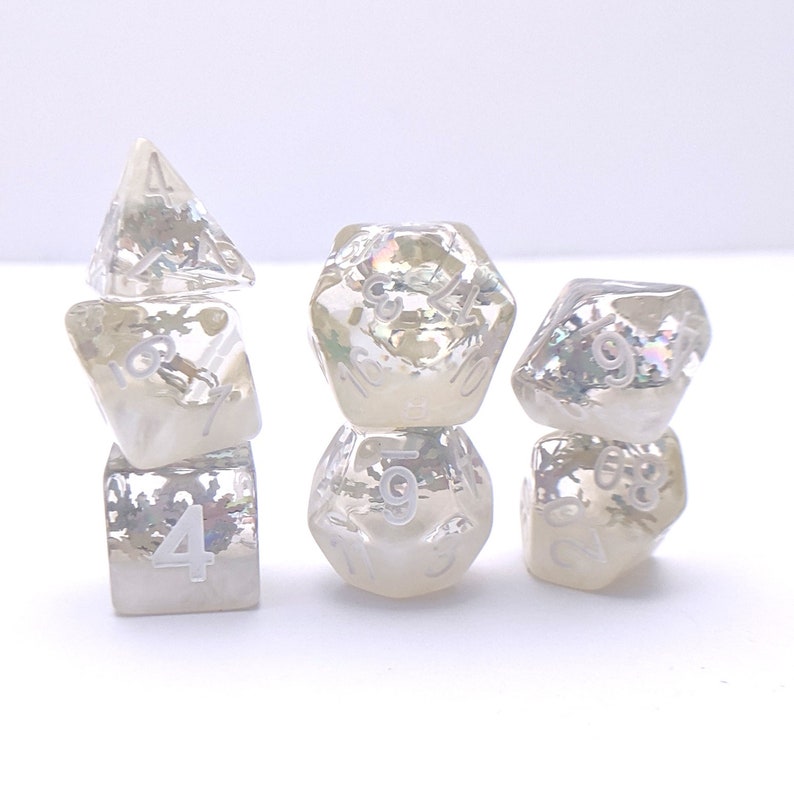 Translucent resin dice with white snowflakes, glitter, and white lettering looks like watching a snow storm through your bedroom window. Beautiful, icy, and a little disorienting, this set is gorgeously on brand. Usually the white on white would be hard to read, but these dice look thoughtfully made and easy to work with. Immediately transport yourself into a snow storm with these sparkly icy dice.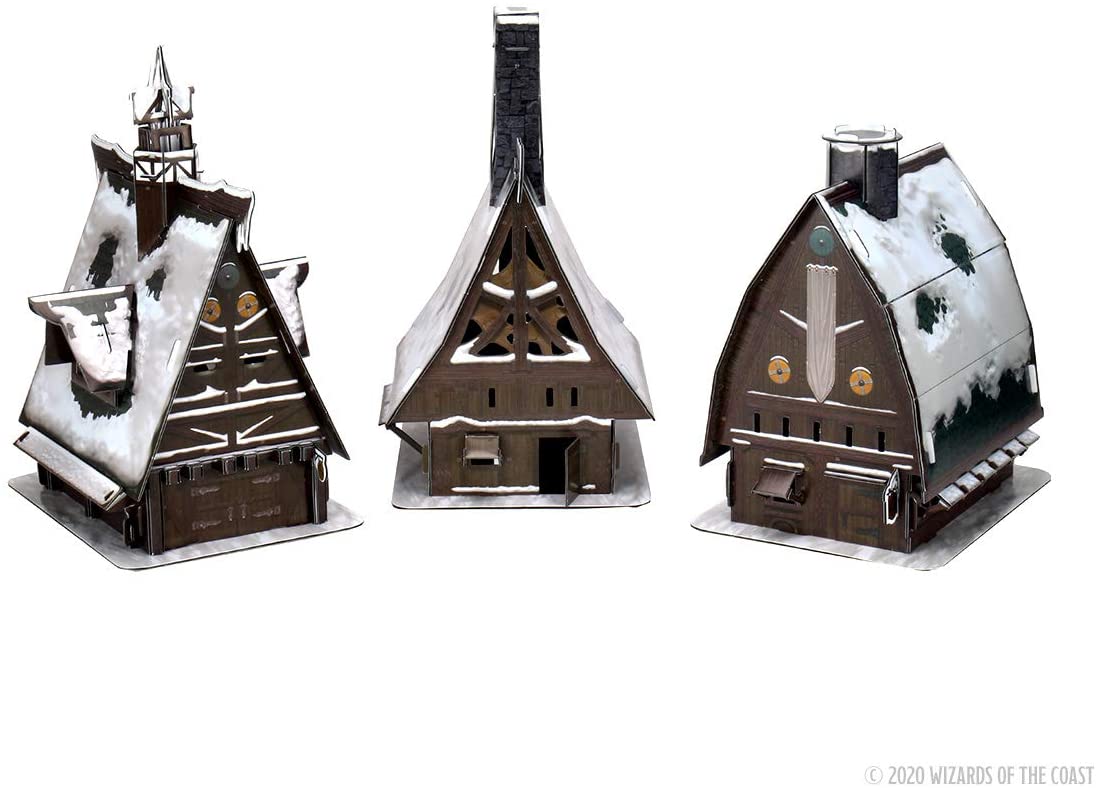 If you're taking your adventures to a small town to a small town in a snowy part of the world, the buildings are going to be covered in snow. Sure, you can just tell your players and not use any snow lodged minis, but why not go for it when WizKids it making it so easy? This papercraft town is right out of Rime of the Frostmaiden, so you know it's lightweight, easy to set up, and icy cool.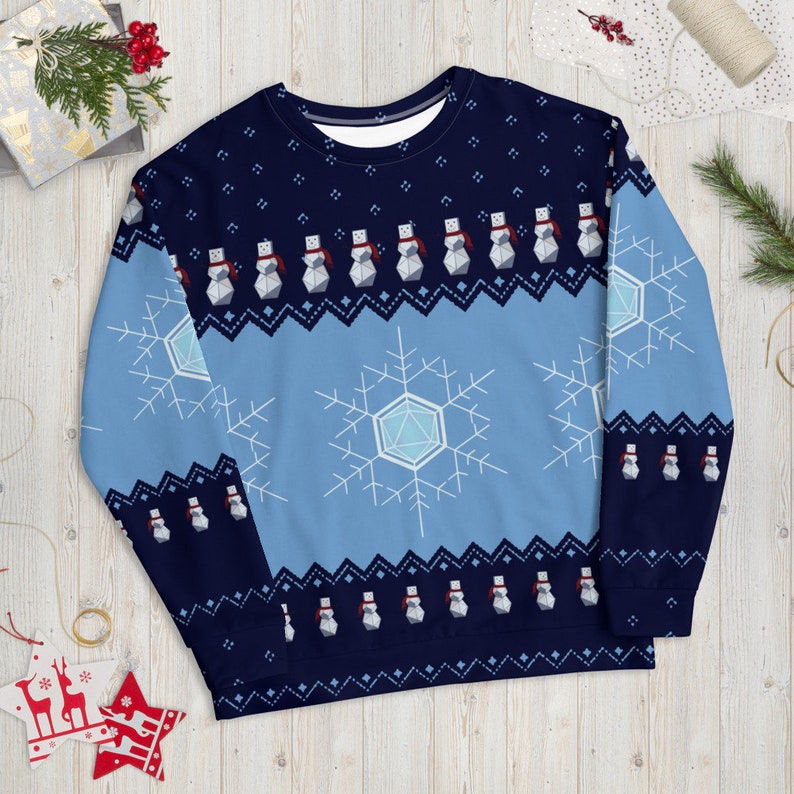 You don't need to wait for a holiday party to rock an ugly themed sweater. In fact, this one is sure to be a hit at every D&D gathering you'll be attending all winter. Both the little snowmen and the giant snowflakes feature D&D dice in a pattern that won't be obvious to everyone, but will be to anyone in your party.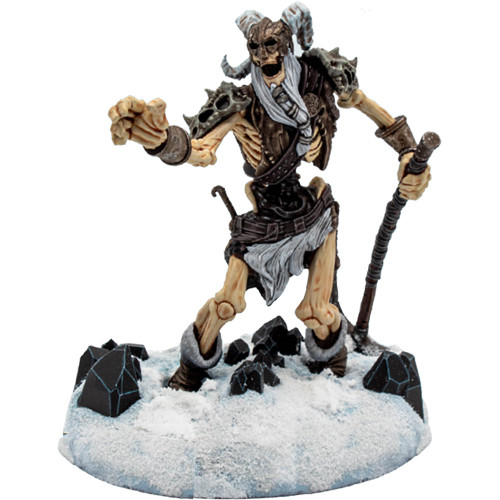 Subscribe to our newsletter!
Get Tabletop, RPG & Pop Culture news delivered directly to your inbox.
Let your players know that they're in for trouble when they see this skeletal frost giant appear on the map. Gale Force 9 makes this resin monster with loads of realistic little details for you to paint and then display or inflict upon your party. Or both! I vote for both.
I love the simplicity of this dice tower. The rectangular clear plastic tower and tray are easy for use and transportation between sessions, complete with a felt lining and top shelf for keeping your dice organized before rolls. The snowflake pattern is etched in, making the clear tower look like it's actually full of snow. Meanwhile the base is etched to look like cracked ice for an effect that's as chilling and dire as the encounter you're in the middle of.
What's your favorite cold Dungeon and Dragons setting? Have you encountered a lot of frozen monsters? Have any of our picks made it onto your with list? Let us know in the comments!
Happy Adventuring!