It won't be long now. Kamigawa: Neon Dynasty is right around the corner. And a new batch of spoilers has us all excited.
It's time once again to cast our gaze to the neon-drenched future of Magic: the Gathering's upcoming cyberpunk version of Kamigawa. With gorgeous new art, and techno-mages that would look at home in Piltover or Zaun, there's a lot to love. And, thanks to some spoilers, here's specifically what you'll love this weekend.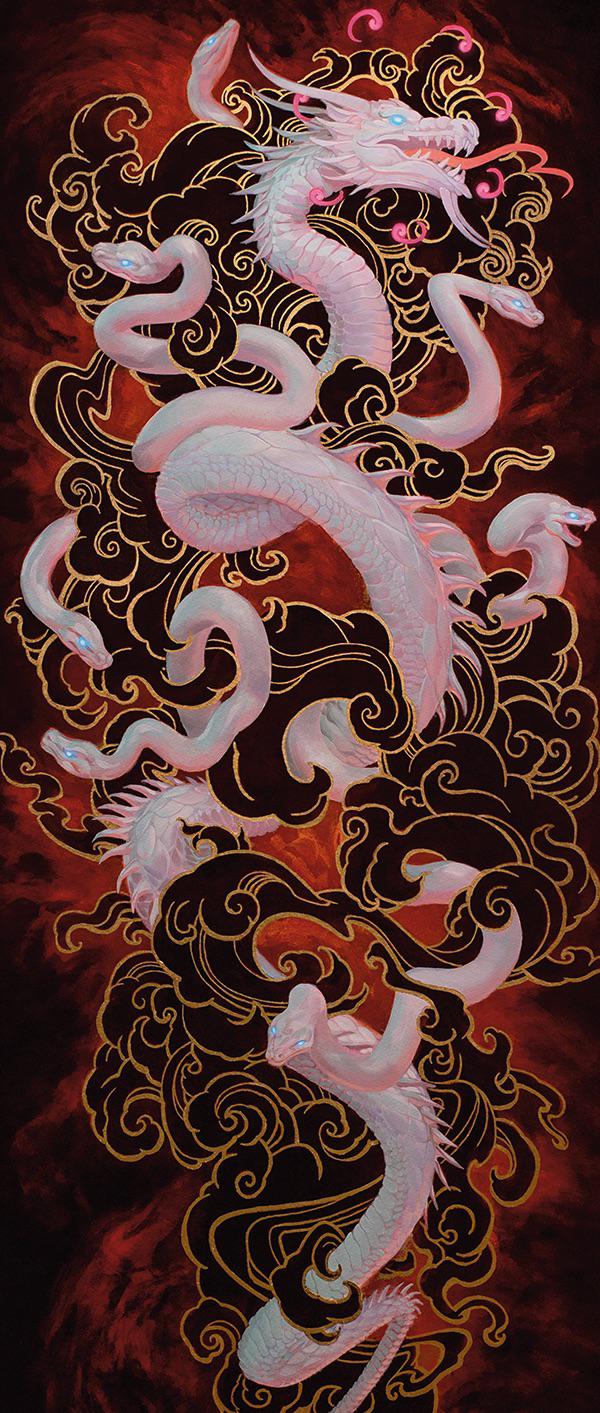 First up, some art. Above is a depiction of the Great Kami War, beautifully rendered and up to you to interpret. Below is a picture of a skin for Vi from League of Legends.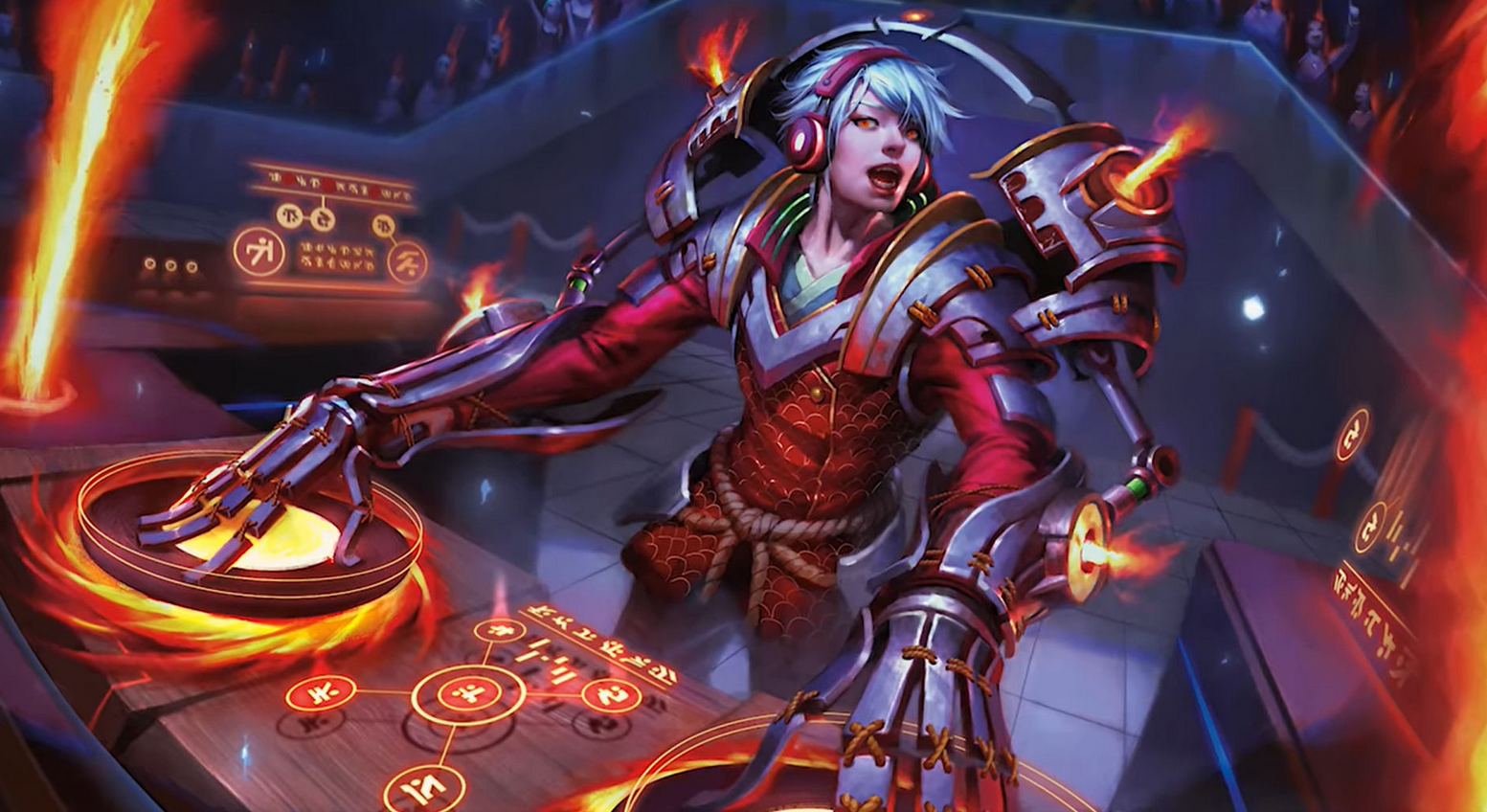 Wait it's not? Dang. Guess that's a Kamigawa card. Wonder what it'll be. Though, nobody seems to be having as much fun as this Shiba Inu: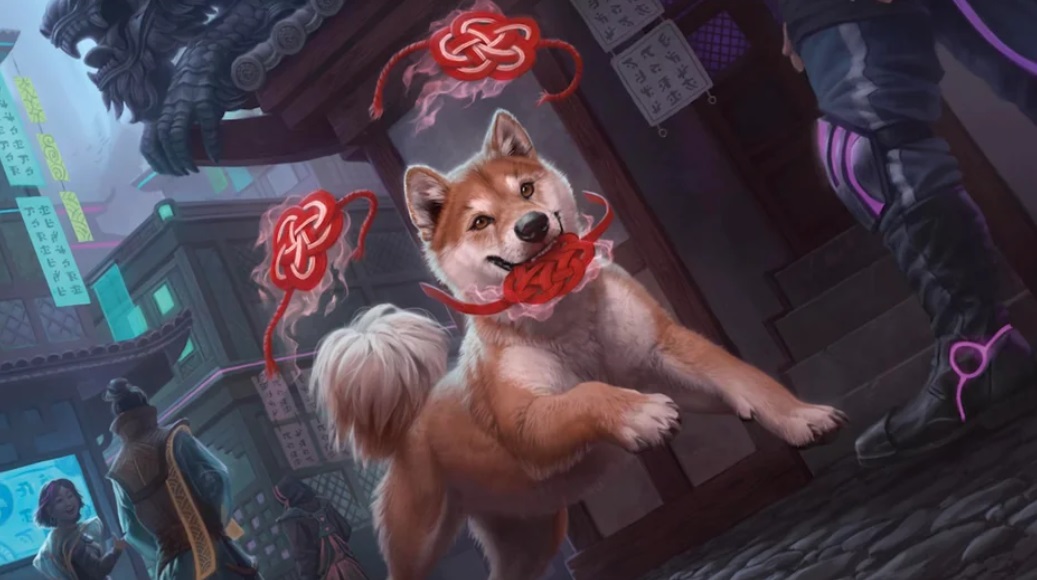 Enough art. Let's look at some cards. Starting with the legendary planeswalker and one of the cover characters, Kaito Shizuki. You're gonna get some ninja tokens out of this, and some free draws too.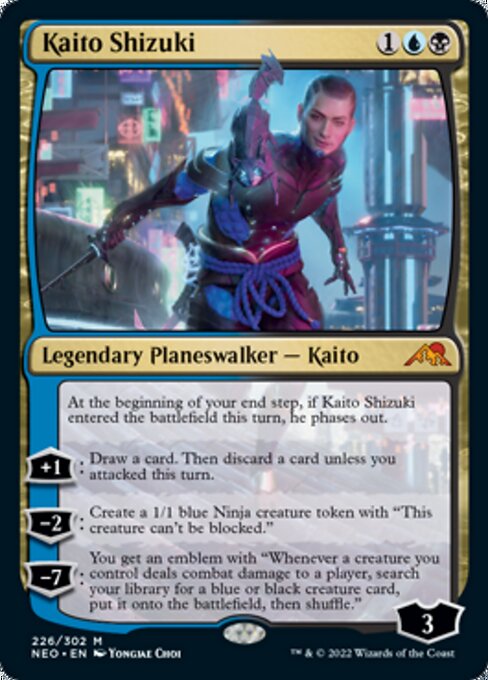 How about this lower quality spoiler of the Mukotai Soulripper? This awful monster clearly watched Spirited Away and had a field day adapting its robot body. It just eats up creatures and gets even bigger.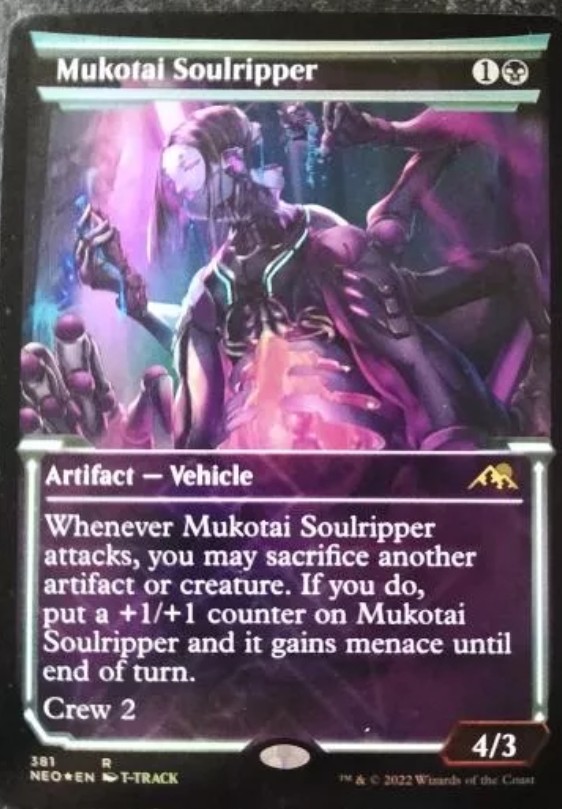 Of course all things are impermanent. Which is fitting for the Kami of Transience.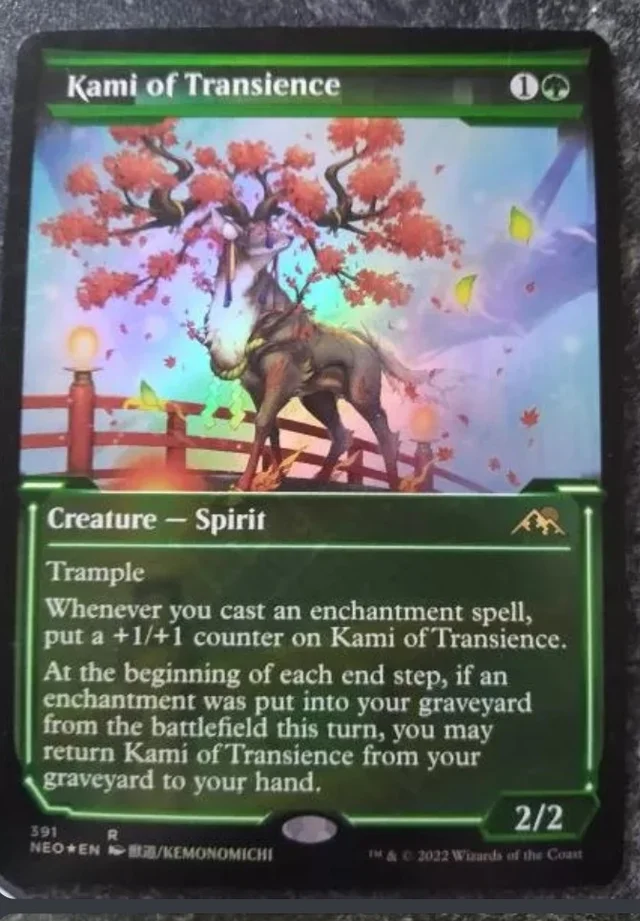 All of that should round out the weekend for you. Be on the lookout for more spoilers in the meantime!
If only we could all be as happy as that dog