Star Wars: X-Wing – 'Razor Crest' ST-70 Assault Ship Previews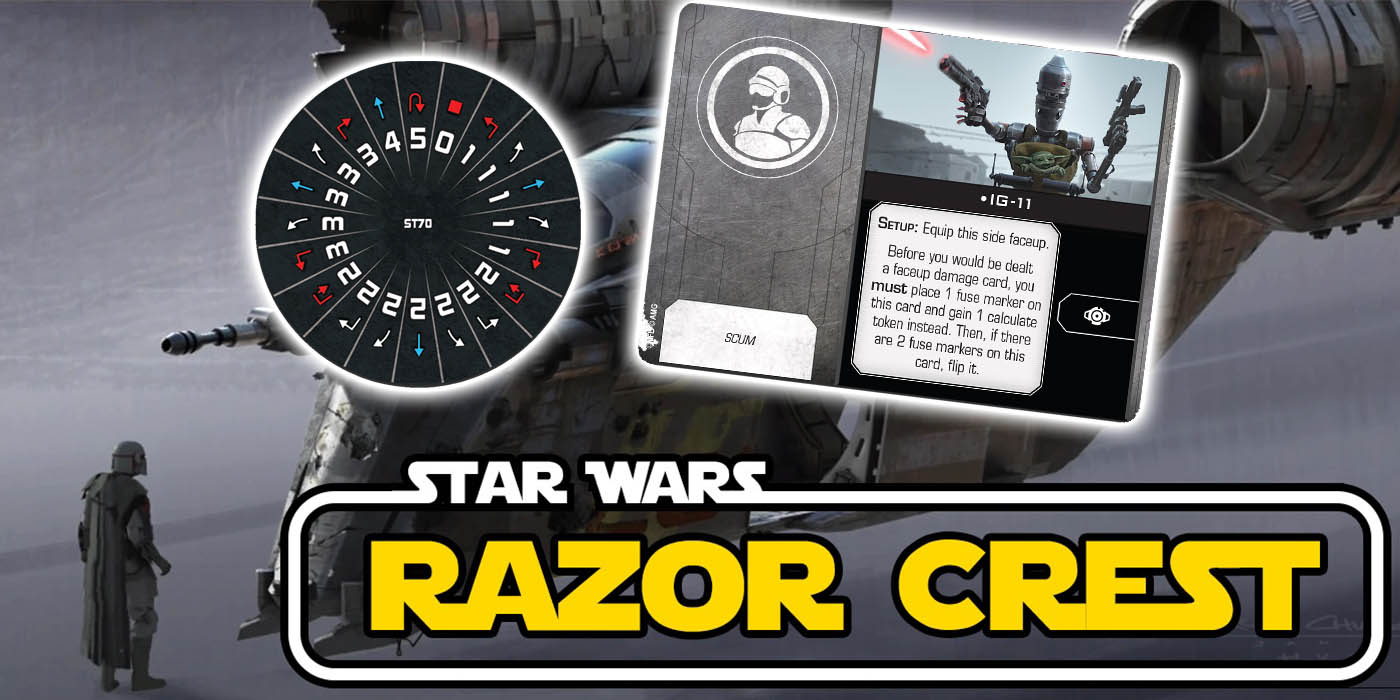 Scum and Villainy have a new ship coming soon and the IG series of Droids is in control!
Atomic Mass Games is teasing some new cards from the ST-70 Assault Ship. Let's see what these Droids are up to for Scum and Villainy!
via Atomic Mass Games (Facebook)
"Droids like IG-11 and Q9-0 push your ships even further than their organic counterparts. Add them both to your #StarWarsXWing collection in the Razor Crest Expansion Pack! "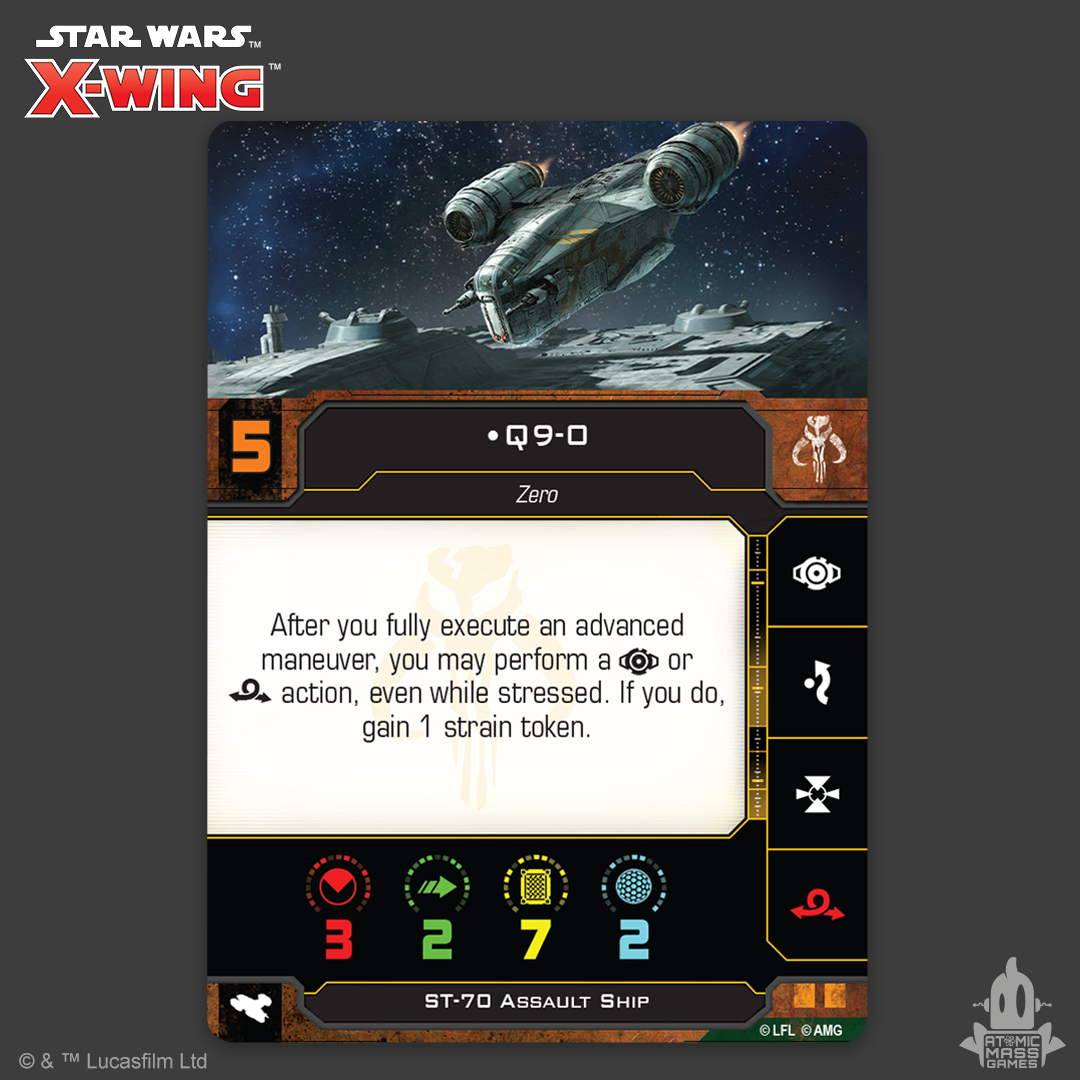 Stress? Droids don't care about Stress! Okay, maybe they do — but Q9-0 in the Zero is a little bit better at handling it.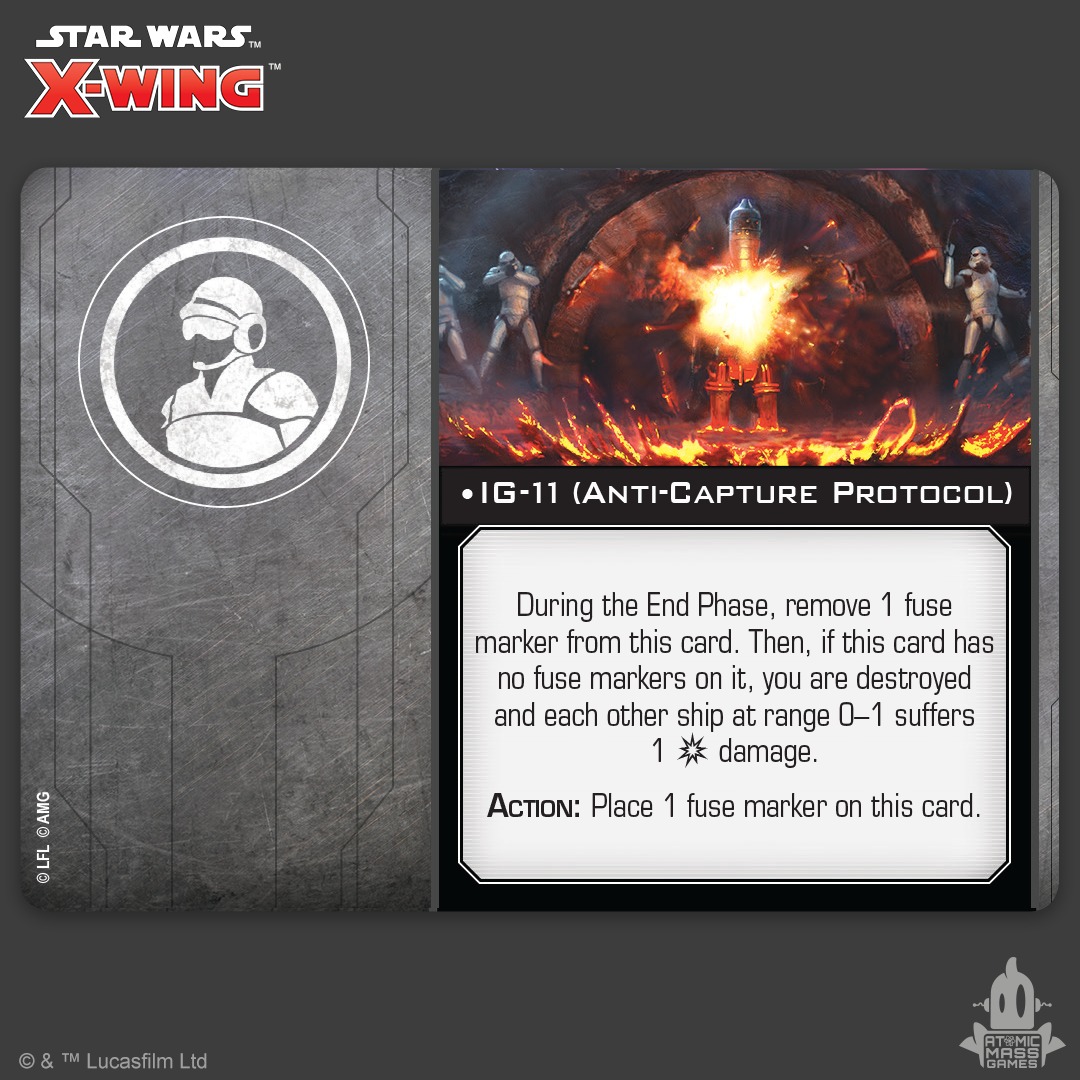 Death before capture! I just hope the explosion also takes out the memory banks…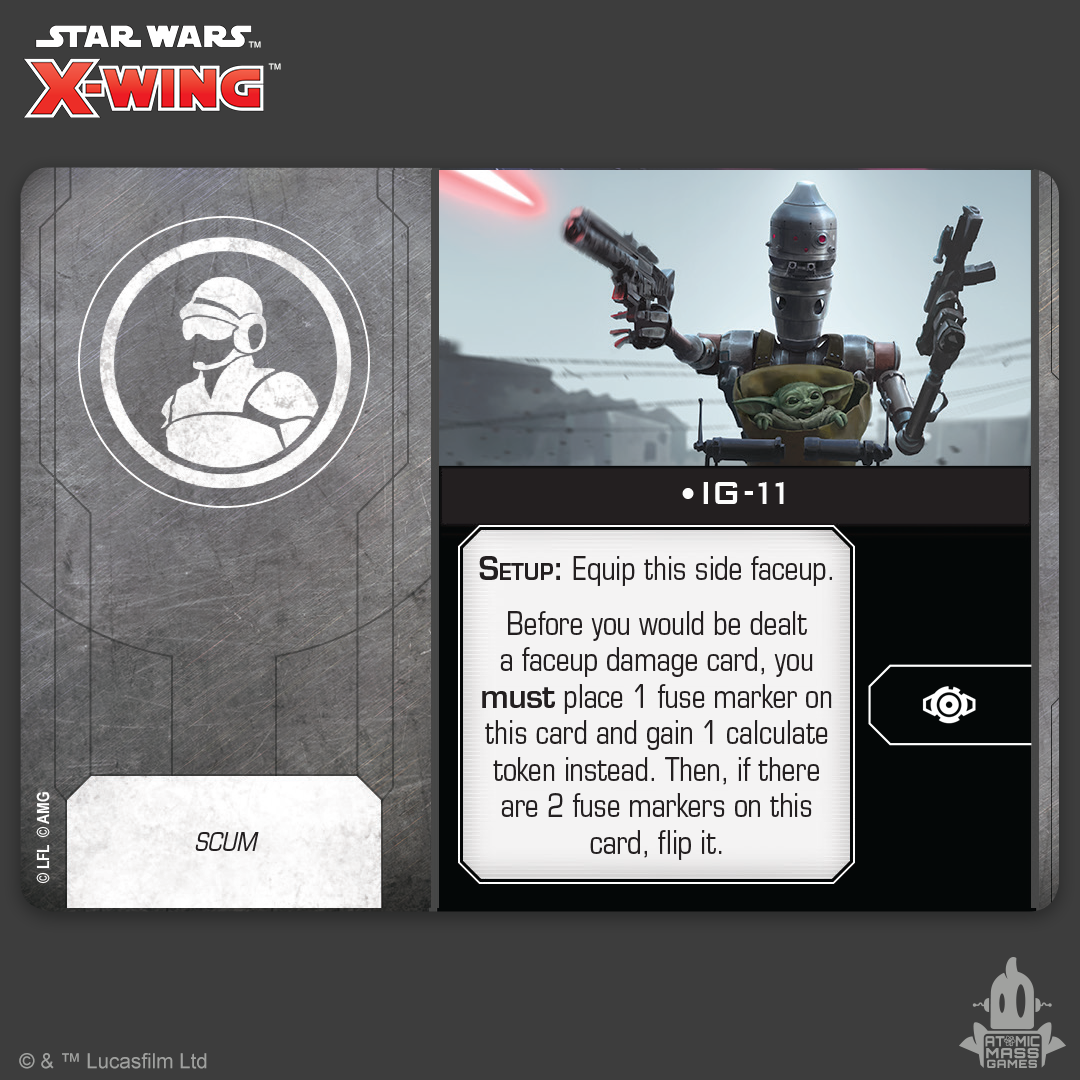 So taking damage is one way to set off the fuse of this droid. I'm not sure how to feel about this one.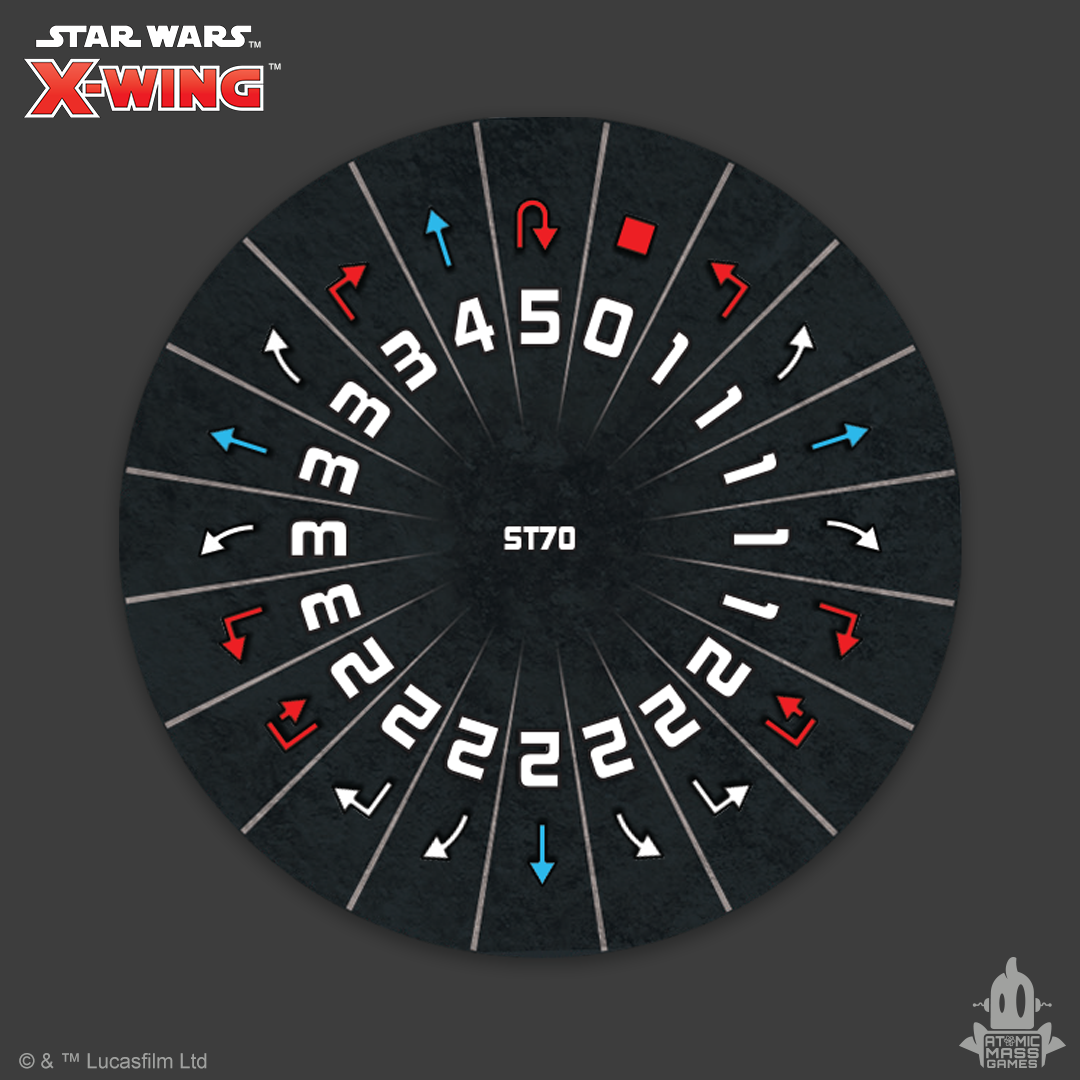 Here's a look at the Dial of this ship and it's honestly not too bad! If you want to go full out you've got some options and the ship also some fancy maneuvers at lower speeds, too. Not too shabby.
Subscribe to our newsletter!
Get Tabletop, RPG & Pop Culture news delivered directly to your inbox.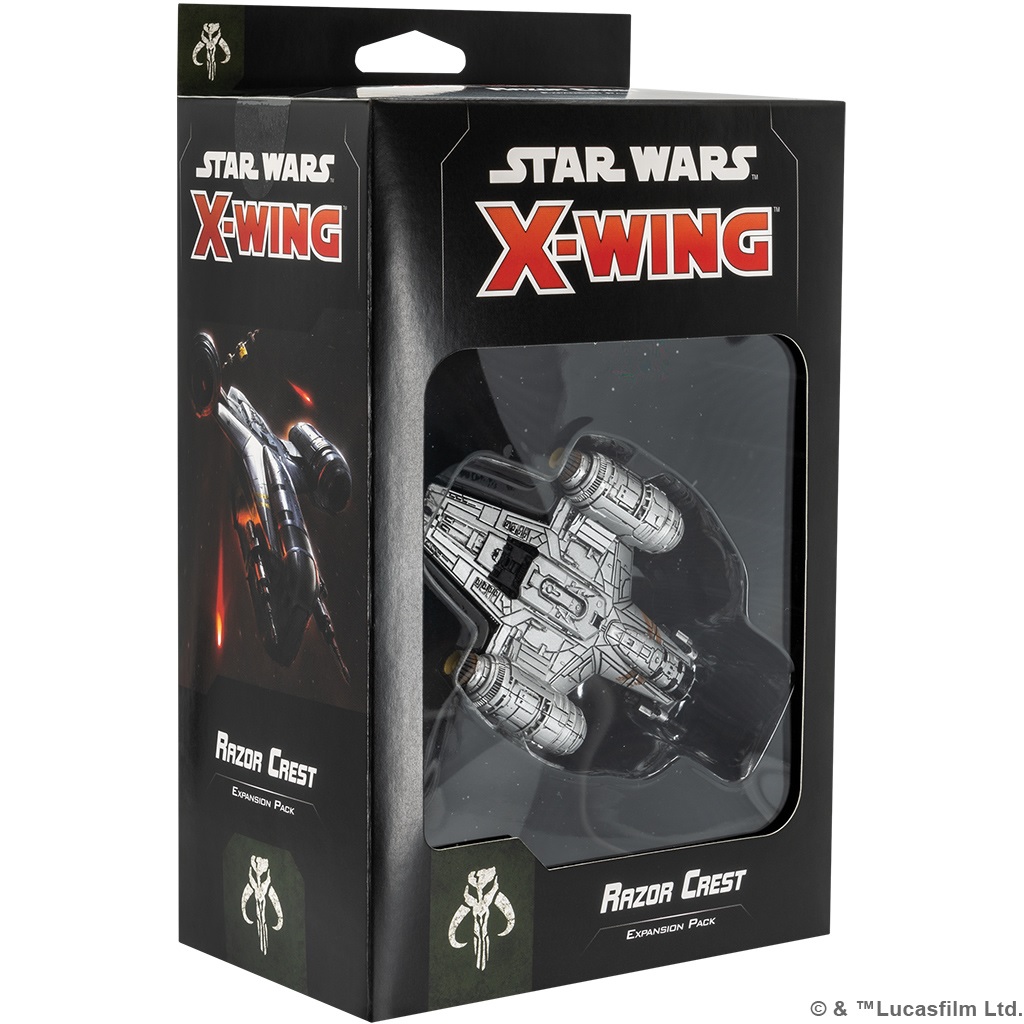 Once a military patrol craft used in the time before the Empire, the Razor Crest is now the craft, and home, of the storied Mandalorian bounty hunter, Din Djarin. Now, the Mandalorian uses the Razor Crest to search the galaxy in an attempt to reunite The Child with its own kind. Perhaps the most iconic and popular starship in recent memory, the Razor Crest Expansion Pack also introduces some of the most requested characters seen in The Mandalorian to your games of Star Wars X-Wing.
This expansion contains everything you need to add a ST-70 Assault Ship to your Scum and Villainy squadrons, including a beautifully painted miniature in the Razor Crest color scheme, a maneuver dial, and tokens. Additionally, four ship cards let you choose the pilots who fly this iconic assault ship into battle and fourteen upgrade cards invite you to customize your ship to fit your strategy.
What do you think of the Razor Crest so far?