'Studio 666' – Horror, Comedy, and The Foo Fighters Meet in a Haunted House

The Foo Fighters battle demons and writer's block in an evil-infested house in their first full-length movie Studio 666.
The Foo Fighters have been creating hilarious music videos for years. Why not make a full-length horror movie? Studio 666 sees the boys moving into a haunted house to record their new album.
The last time a movie centered around a band/album like this was Tenacious D in The Pick Of Destiny. The genre was really popular but fell out of fashion in the 1980s. The Beatles, The Ramones, and Prince all made fantastic album-based movies that are classics now.
Maybe this will join them?
This looks like a goofy fun time, especially if you've been a fan of the band for a long time. It's great seeing them still having fun after writing and touring with each other for over 20 years. While the acting may not be brilliant, Studio 666 will definitely have plenty of jokes. It looks like it may have some genuine scares and creepy monsters hidden up its sleeve, too.
All The Details of Studio 666
The cast includes all of the band plus Jenna Ortega (who is in this weekend's big release – Scream), Will Forte, and Whitney Cummings. And Lionel Richie. It's directed by BJ McDonnell, who has crew credits on American Horror Story. The story is straight from Dave's brain.
In STUDIO 666, the legendary rock band Foo Fighters move into an Encino mansion steeped in grisly rock and roll history to record their much anticipated 10th album. Once in the house, Dave Grohl finds himself grappling with supernatural forces that threaten both the completion of the album and the lives of the band.
Studio 666 hits theaters on February 25th. Click here to buy tickets.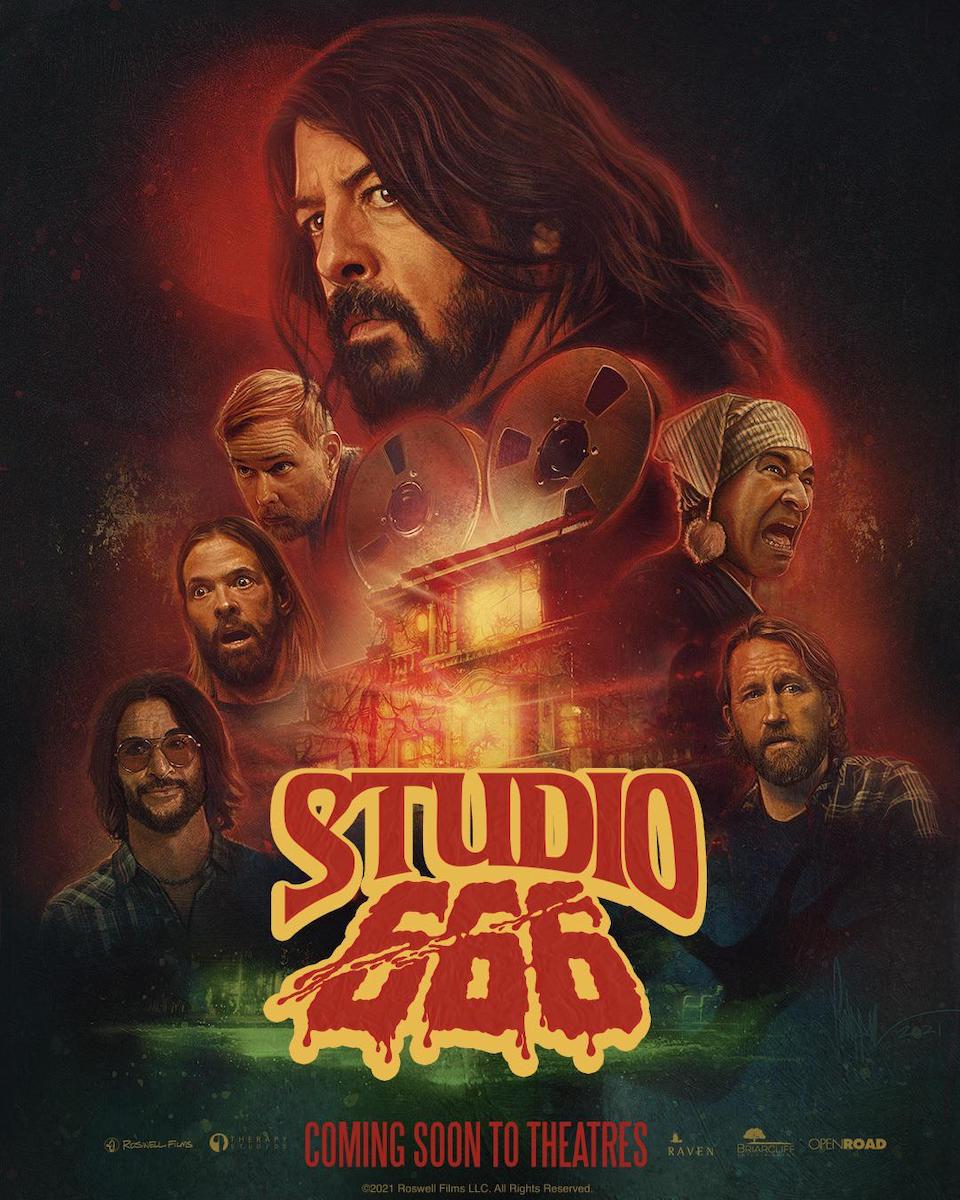 Subscribe to our newsletter!
Get Tabletop, RPG & Pop Culture news delivered directly to your inbox.