Video Games: Sony Announces VR Game 'Horizon Call of the Mountain'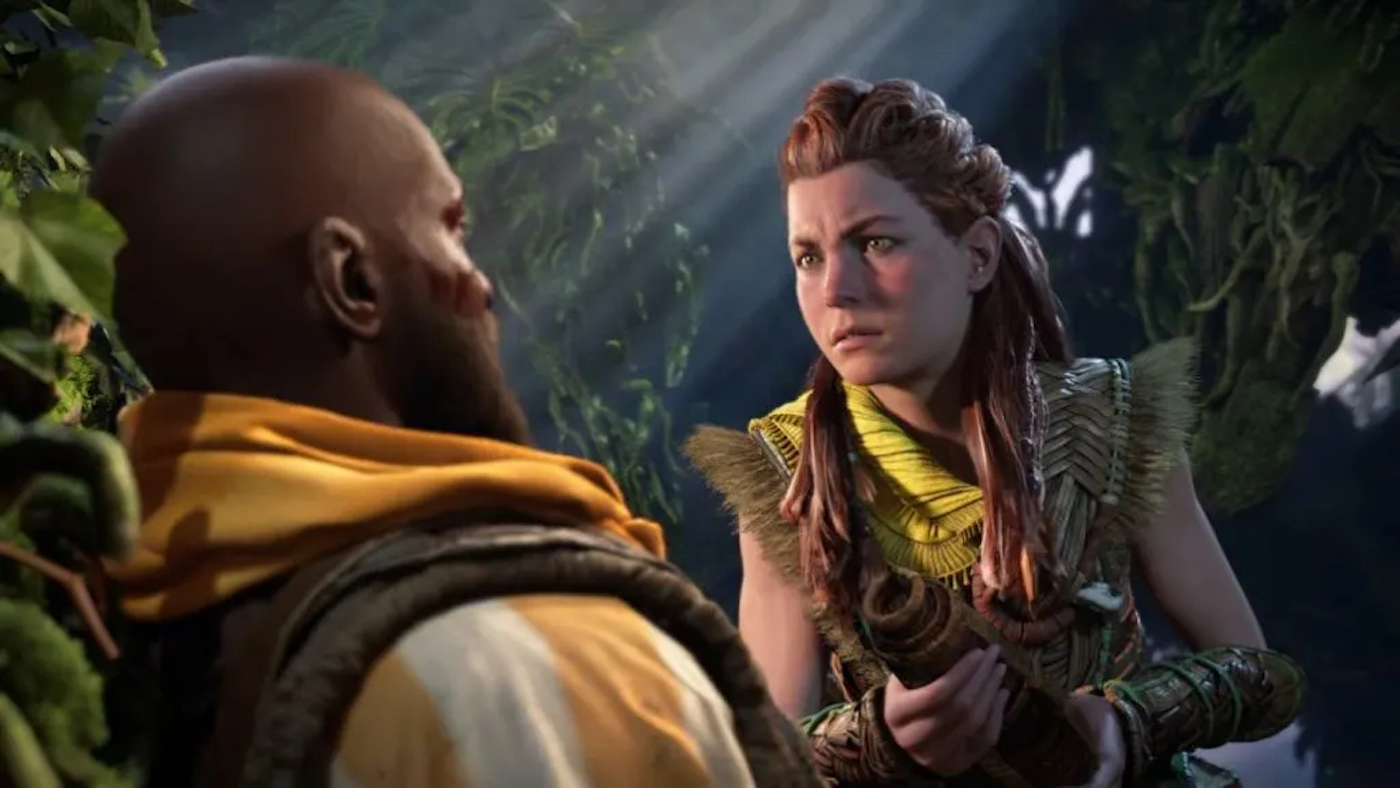 After Forbidden West, we'll be going back into the world of Horizon with the upcoming groundbreaking VR game, Horizon Call of the Mountain.
Not even a full day into Sony's CES 2022 press conference and they have already announced a huge VR sequel to an already huge game when they teased Horizon Call of the Mountain.
Horizon Call of the Mountain
The new VR game is being co-developed by Guerilla and the UK based VR game developer, Firespirte. It's being created specifically for the PSVR 2. The game will likely utilize many of the new features that were also announced for PSVR 2 headset during CES 2022.
Some of these features include notably high resolution display for each eye, fast refresh rates, 4K HDR visuals and a 110 degree field of view, eye tracking, 3D audio, and the sensation of physical feedback. Horizon Call of the Mountain can be one of the first truly immersive video games.
This Horizon game has the potential to be groundbreaking. And that seems to be what Guerilla Studio Director, Jan-Bart Van Beek is aiming for. Horizon Call of the Mountain will show "what's possible with the hardware's best in class virtual experience and brane new controllers."
This addition to the Horizon franchise will let fans explore the world in a new, more realistic way. At last, we can really experience the robotic dinosaurs.
The Next Horizon Trailer
A short teaser trailer was revealed at CES 2022. It introduced what we're pretty sure is a brand new character and first person gameplay. Unfortunately, we don't know much about Horizon Call of the Mountain at this time. No time frame for release has been announced. Nor do we have hints at plot, antagonist, protagonist, or even if Aloy will be back for this adventure.
But we do know that groundbreaking technology and graphics will make this one of the most ambitious games yet. That, and Firespite is currently looking to add more people to their team.
If you're looking forward to jumping back into the world of Horizon and can't wait until who-knows-when for Call of the Mountain to be released, you're in luck. The sequel to Horizon Zero Dawn,  Horizon Forbidden West is set to be released for PlayStation 4 and PlayStation 5 platforms on February 18th. It will continue the story of Aloy, a young Nora huntress. She'll be sent on a quest to find the source of a mysterious plague.
The Horizon series is known for its beautiful settings and interesting world, and Forbidden West looks like it won't disappoint with a wide variety of ecosystems, ruined cities, and all of the robotic animals you could hope for.
Are you looking forward to Horizon Call of the Mountain's virtual reality addition to the franchise? What part of the world do you want to step into or what creature would you want to see first? Will you be picking up Horizon Forbidden West next month? Let us know in the comments!
Subscribe to our newsletter!
Get Tabletop, RPG & Pop Culture news delivered directly to your inbox.
Happy Adventuring!