The T'au Empire's Drones are back with an updated set of rules for 9th edition. Take a look.
This image from a miniature assembly guide has been doing the rounds. It appears to be from a new repacked  T'au Fire Warrior box.  It is all over Reddit, and various forums.
Updated Drones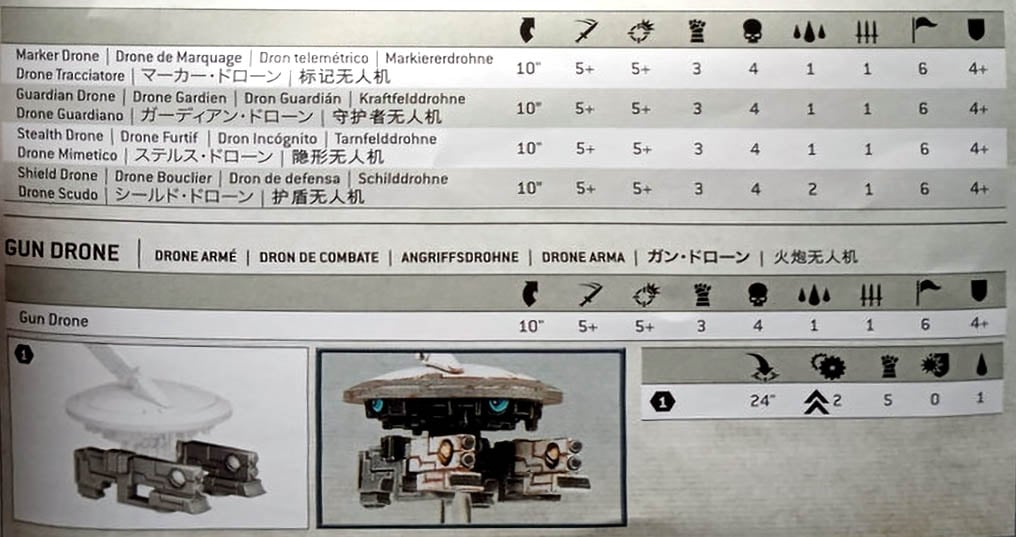 Some items from the updated statlines& weapons:
Movement changes from 8″ to 10″
Stealth Drone?  Hmmm?
Shield Drones Move to W:2

Notes
The drone's across the board increase speed is always welcome in 9th move movement based playstyle. Anything that will get the T'au army across the board faster is useful.  We'll have to wait and see what's up with the Stealth Drone, normally used by XV95 Ghostkeels. It's inclusion in a Fire Warrior boxed set seems like a cut and paste error. Also its stats don't match the previous MV5 Stealth Drone stats at all.
The big news of course is the 2 wounds on the Shield Drones. That makes them twice as beefy and is an easy way to represent their durability. These assembly rules don't include all the nit-picky rules, so we will have to wait and see if the Shield drones keep their 4+ invulnerable and the 5++ from the Shield Generator special rule.
Perhaps most importantly, as we sit around awaiting the T'au codex to drop, the CSM players are already howling with outrage and grief that the humble Shield Drone made it to W2 before they did 🙂 Veterans of the Long War indeed…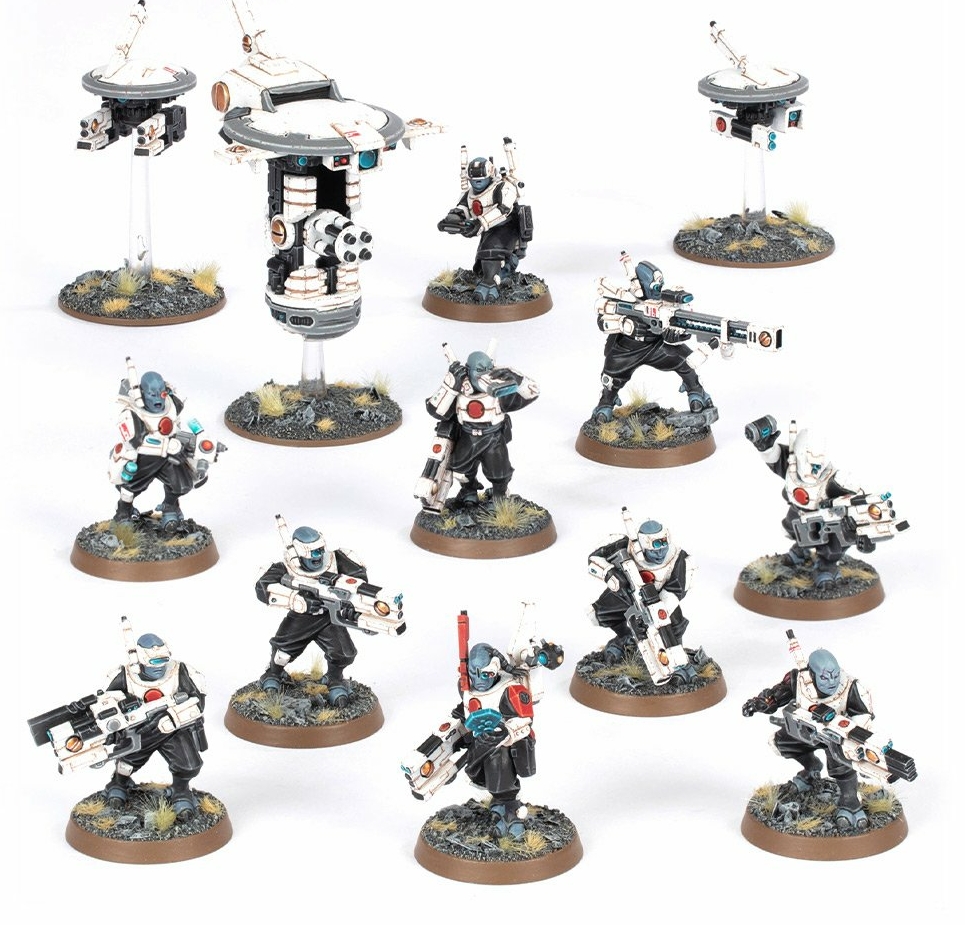 For the Greater Good!