'Tales of Xadia' The Dragon Prince RPG Finally Has A Release Date And It's Sooner Than You Think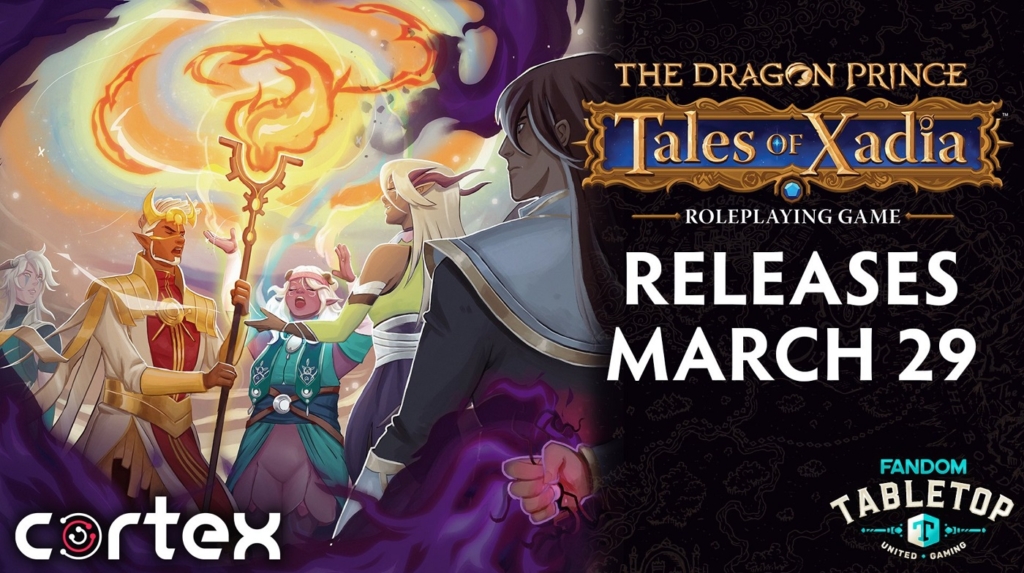 It's been two years in the making, but next month Tales of Xadia: The Dragon Prince RPG will finally launch.
That's right folks, The Dragon Prince RPG is at hand. Get ready to step in to a world of dragons and elves and–well, odds are good you're already ready to do exactly that. But next month, Tales of Xadia: The Dragon Prince RPG releases.
Your own journey into the world of @netflix and @wonderstorm_inc's @thedragonprince is about to begin! '#TalesOfXadia: #TheDragonPrince #TTRPG' will release worldwide on March 29, 2022. Pre-order and access free starter rules at https://t.co/hoj5nTHC5f What tales will you tell? pic.twitter.com/awboAtjkVj

— Cortex Roleplaying (@CortexRPG) February 22, 2022
Tales of Xadia, which uses the ENnie-winning Cortex Prime ruleset. If you're unfamiliar with it, Cortex Prime is a rules framework that allows players to choose genre, tone, and other elements from a set of modular rule mechanics. How does it mesh with Tales of Xadia? You can find out yourself by pre-ordering today. Or you can download the Quickstart Rules for free right here.

Here's a little more about the upcoming release, from Cortex Roleplaying: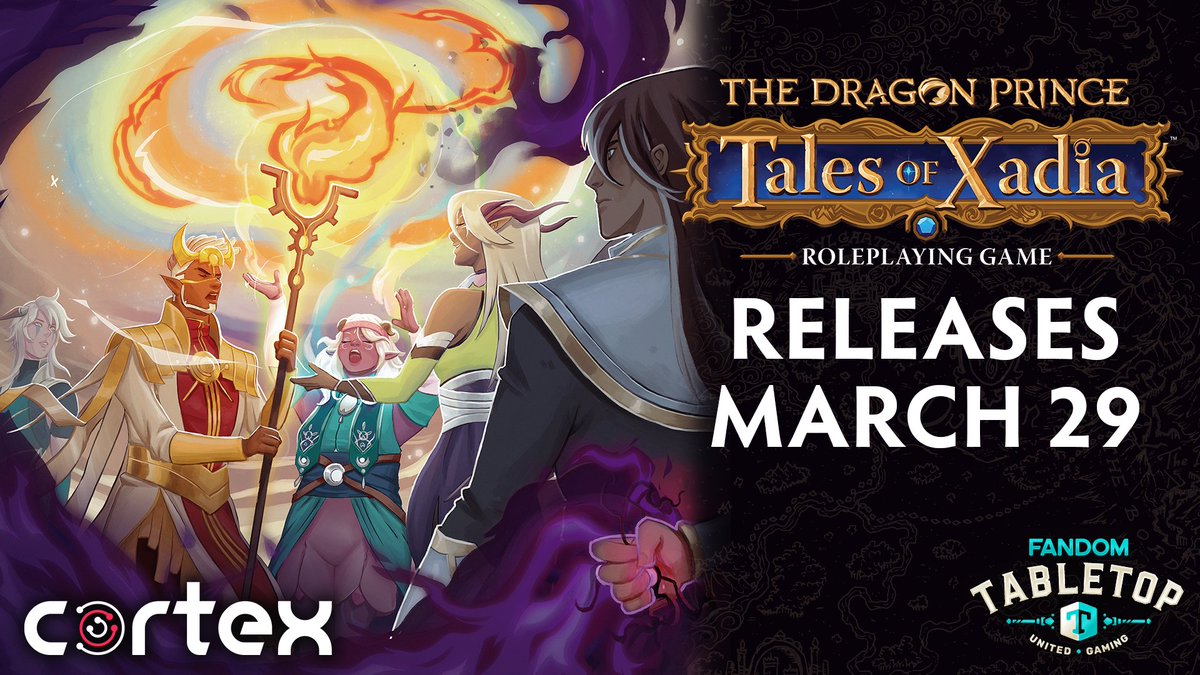 The worldwide release is for the Tales of Xadia digital edition, which includes the online searchable compendium, digital play toolset, and downloadable PDF. The hardcover print edition is delayed due to the ongoing global impacts of the pandemic.
Pre-order purchasers of the hardcover print edition will receive their digital code on 03/29 for day-of access, and all pre-orders will be shipped first when books arrive at our warehouses.
Want to check it out for yourself?
Subscribe to our newsletter!
Get Tabletop, RPG & Pop Culture news delivered directly to your inbox.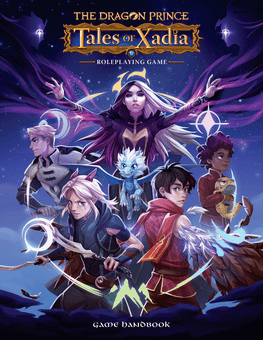 Purchase Tales of Xadia: The Dragon Prince Roleplaying Game the official tabletop roleplaying game for The Dragon Prince. Using the award-winning Cortex system, you and your friends will take on the role of characters and play your part in adventures set in the Netflix show's world. Your purchase includes:
A copy of

Tales of Xadia: The Dragon Prince Roleplaying Game

, so you can play anywhere
Everything you need to create your own characters and tell your own stories set in Xadia
New official canon, lore, creatures, and wonders to discover
Details on the countries and people that inhabit the world of

The Dragon Prince

All-new art featuring your favorite characters and locations from the show
Digital character sheets, premade characters, and tools to easily start playing
Digital tools to help you play remotely with friends
Latest News From BoLS: