D&D Accessories: Glassware, Cups & Mugs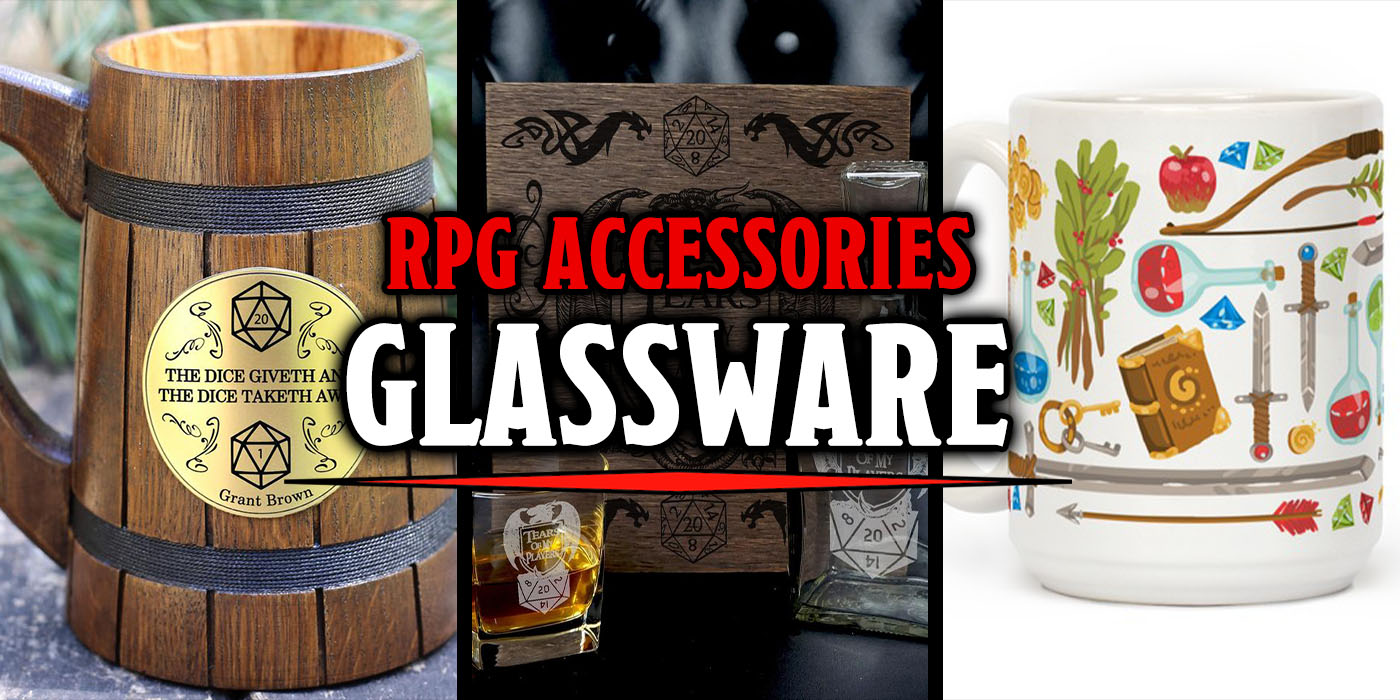 Whether you're a coffee drinker, beer, water, or mead, we all bring get a little parched at the D&D table. When you need a drink, drink with style.
When we're able to get together for D&D my husband and I always show up with a coffee each and a six pack to share with the rest of our party. In a time before, I always made sure soda was plentiful for my nerdy gatherings, and then of course there's always plenty of water or juice for people who prefer the option. Gaming means a lot of talking which makes people thirsty, and when that happens the libations get shared. But what will you be sipping from at the D&D table?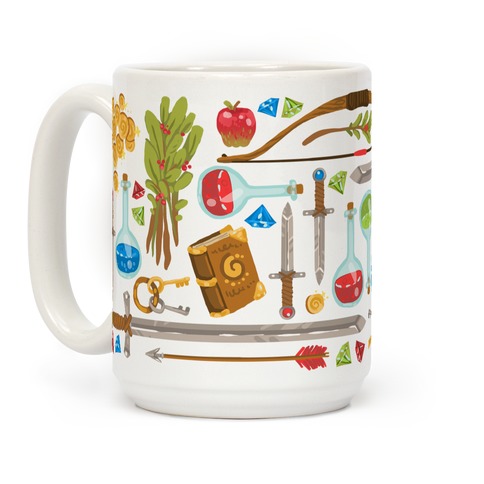 Everything you need to start your next adventure is right here waiting for you with your morning coffee. Spell book? Check. Potions? Check. Swords of varying sizes? Checkaroonie. Whether you need a little caffeine to get through a late night gaming session, or you just like a good mug, this is the one to help prepare you for whatever the GM is going to throw your way.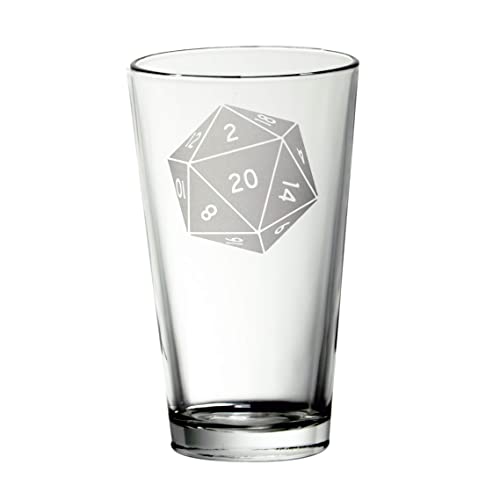 Classic and understated in its simplicity, this pint glass will make you happy to stay hydrated (or not) both at the D&D table and in your mundane non-adventuring time. The vast majority of my every day glasses are pint glasses that we use for almost everything. They're just very conveniently sized cups. So why not get one that gives you an automatic 20?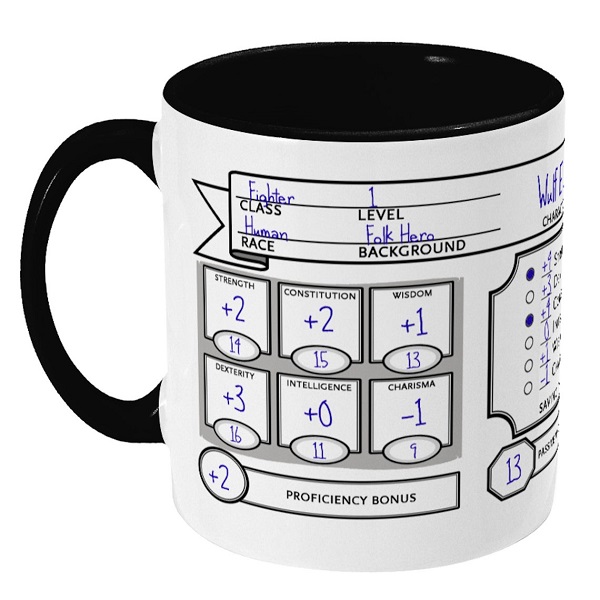 This is one of the more unique gift ideas I've seen for your favorite D&D player. Get their character immortalized on your new favorite coffee mug. A truly one of a kind present that will be just as useful as it is fun. Nothing says, "I really get who you are as a person," like knowing everything about the character they made.
Subscribe to our newsletter!
Get Tabletop, RPG & Pop Culture news delivered directly to your inbox.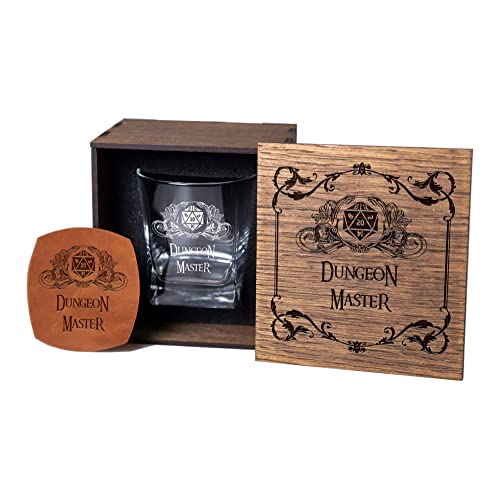 Do you have the world's best Dungeon Master? Maybe just the world's okayest DM? Either way, thank them for all that they do and especially for all they put up with with this etched drink set. For the DM with slightly more expensive taste, this decanter set walks the line between fun and mature. Hand crafted wood, Italian leather, and permanently a permanently etched whiskey glass will let them plot with style.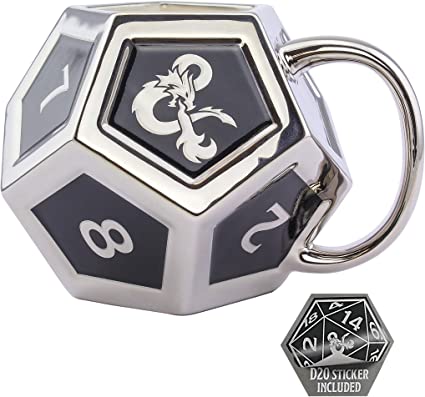 If you love officially licensed merchandise and weird shaped mug, this cup is going to check all of your  boxes. The ceramic hollow D12 comes in a  decorative box and will let all of your house guests know that you love D&D more than the average bear. Will it be hard to clean and harder to drink out of? Yes, of course. But let's be honest, it's worth it for the aesthetic.
What's your favorite thing to drink while you're playing D&D? Do you have a special adventuring mug or do you show up with a paper Starbucks cup ready to go? What's your character's favorite drink? Let us know in the comments!
Happy Adventuring!