New 'Pokemon Scarlet' & 'Violet' Announced and the Starters Are Adorable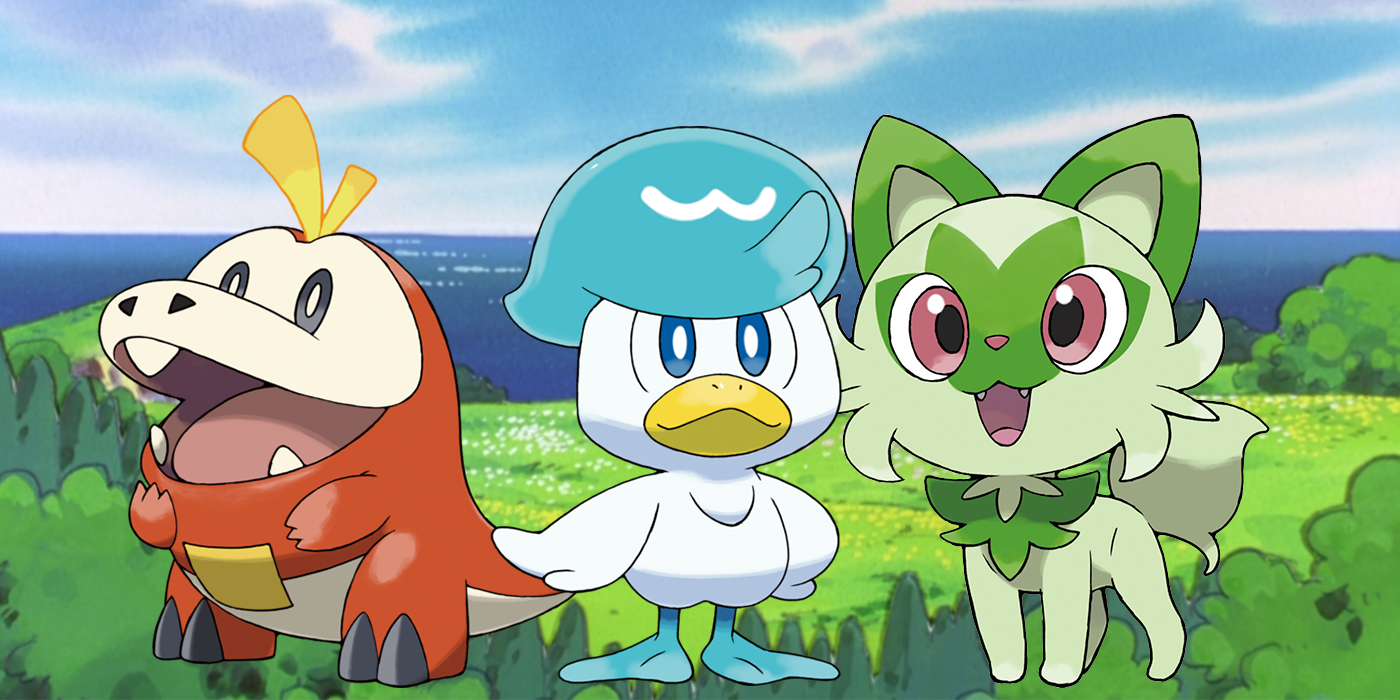 Pokemon Scarlet and Violet have been announced and fans are already fighting over Weed Cat, Ghost Pepper, and Pompadour Booby.
Late last week, the Pokemon Twitter posted a teaser trailer for their newest entry in the Pokemon video game franchise. This comes quickly after the release of Pokemon Legends: Arceus, which was a huge hit on its own. But it seems like Game Freak will be leaning into the open-world aspect even more with this new title, which is set to release later this year.
But, of course, the thing everyone is buzzing over are the starters. We know some basic info about these cute little guys, as well as their ability. Each ability boosts the attack power of a specific type; grass for Overgrow, fire for Blaze, and water for Torrent.
Sprigatito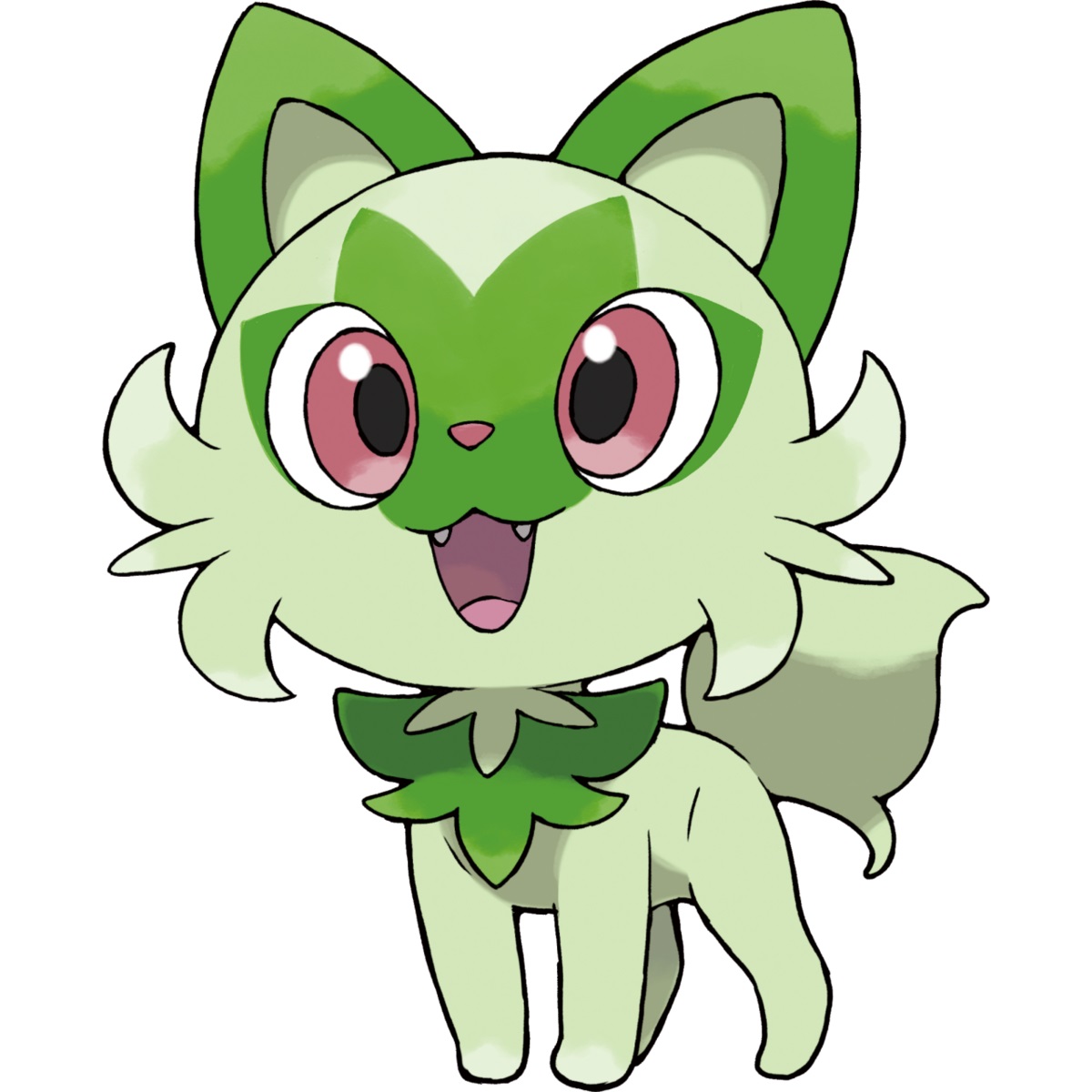 The capricious, attention-seeking Grass Cat Pokémon.
Category: Grass Cat Pokémon
Height: 1′4
Weight: 9 lbs.
Type: Grass
Ability: Overgrow
Out of all the new starters, Sprigatito is getting the most attention. Not necessarily because of its overwhelmingly lovable smile, but for something a lot more chill. Some fans couldn't help but notice some cannabis iconography hidden in the design of Sprigatito. As such, this capricious, attention-seeking kitty has been affectionately nicknamed Weed Cat. But some are a little more hesitant with how the evolutions of Weed Cat might pan out.
Fuecoco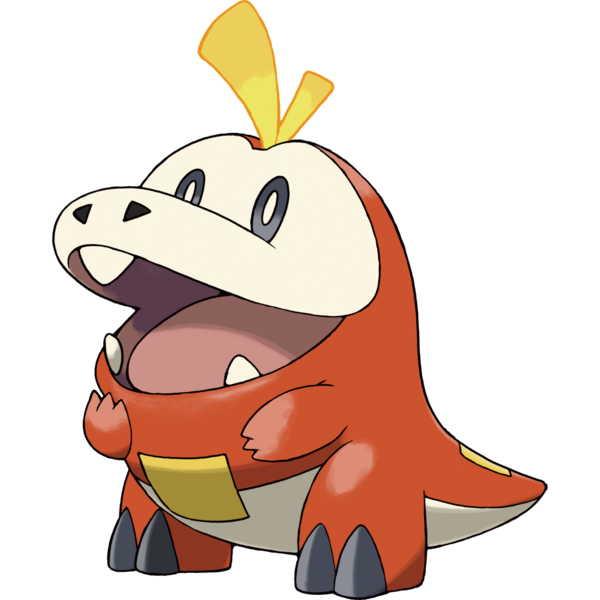 Subscribe to our newsletter!
Get Tabletop, RPG & Pop Culture news delivered directly to your inbox.
The laid-back Fire Croc Pokémon that does things at its own pace.
Category: Fire Croc Pokémon
Height: 1′4″
Weight: 21.6 lbs.
Type: Fire
Ability: Blaze
This fire croc is absolutely a big lazy boi and perhaps my personal favorite based on his whole vibe. Similar to Weed Cat, some fans have tried to piece together the design of this little guy. It's hard to figure out what the tuft on his head is. Some say he's an apple and that's the stem. Others have a more nuanced take, which is too good to not be accurate.
Quaxly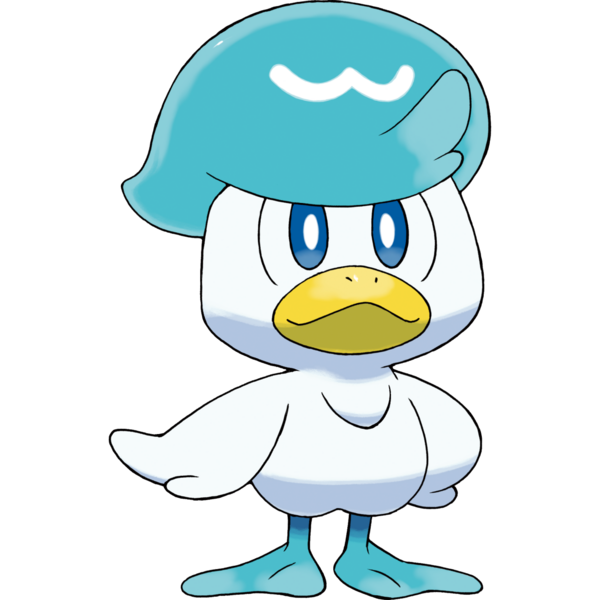 The earnest and tidy Duckling Pokémon.
Category: Duckling Pokémon
Height: 1′8″
Weight: 13.4 lbs.
Type: Water
Ability: Torrent
Quaxly is certainly he underduck with fan reaction to these starters. The design is fun with the pompadour, but overall the design is much less flashy than the others. That's not a bad thing, of course. But it is obviously at least partially based off of a booby, so that's very funny and definitely worth a lot of points.
Pokemon Scarlet & Violent Trainers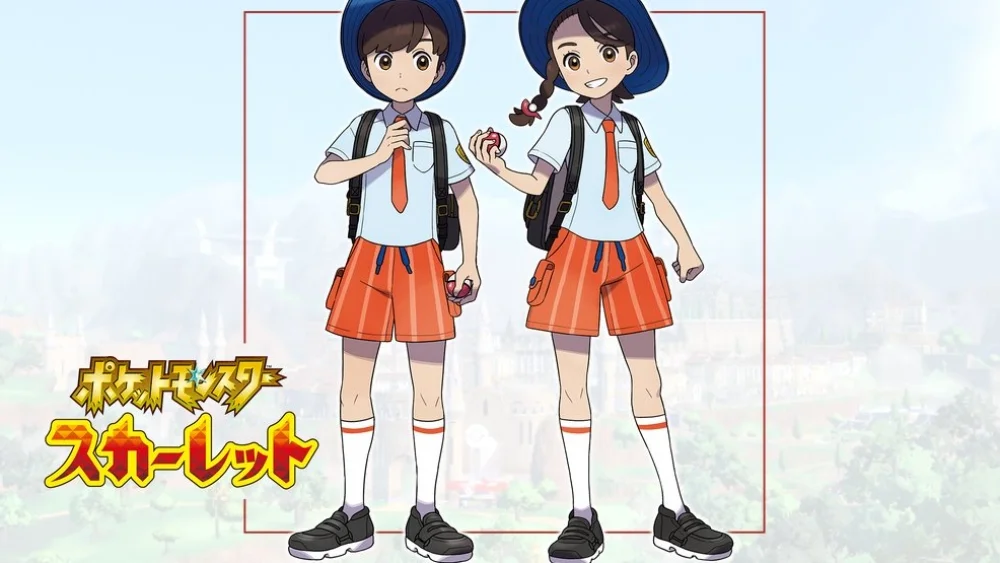 Separate from the initial Pokemon Scarlet and Violet announcement, we also have the new trainers. There has been some negative reaction to the design. With fans saying their clothing is too boring, or even too realistic. One notable difference, however, are the eyes. Trainers in previous games all had more vertically oval eyes, while the eyes of these trainers are much more circular, giving them a more "generic" sort of look, at least according to some.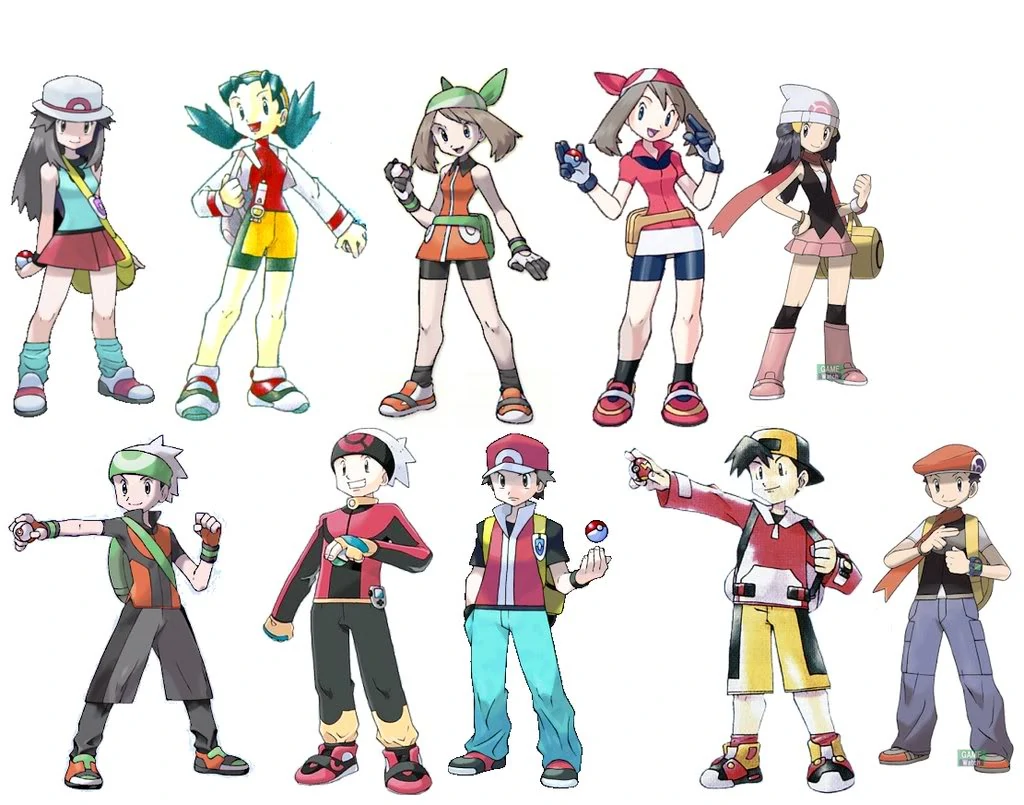 Whether or not that's worth getting upset over is up to you. But the design change is noticeable.
Since Pokemon Scarlet and Violet were only just announced, and without much else to go on, it's safe to bet we'll be getting more news fairly soon. But we do know the games are set to release later this year.