'Our Flag Means Death' Puts the Gold in the Golden Age of Piracy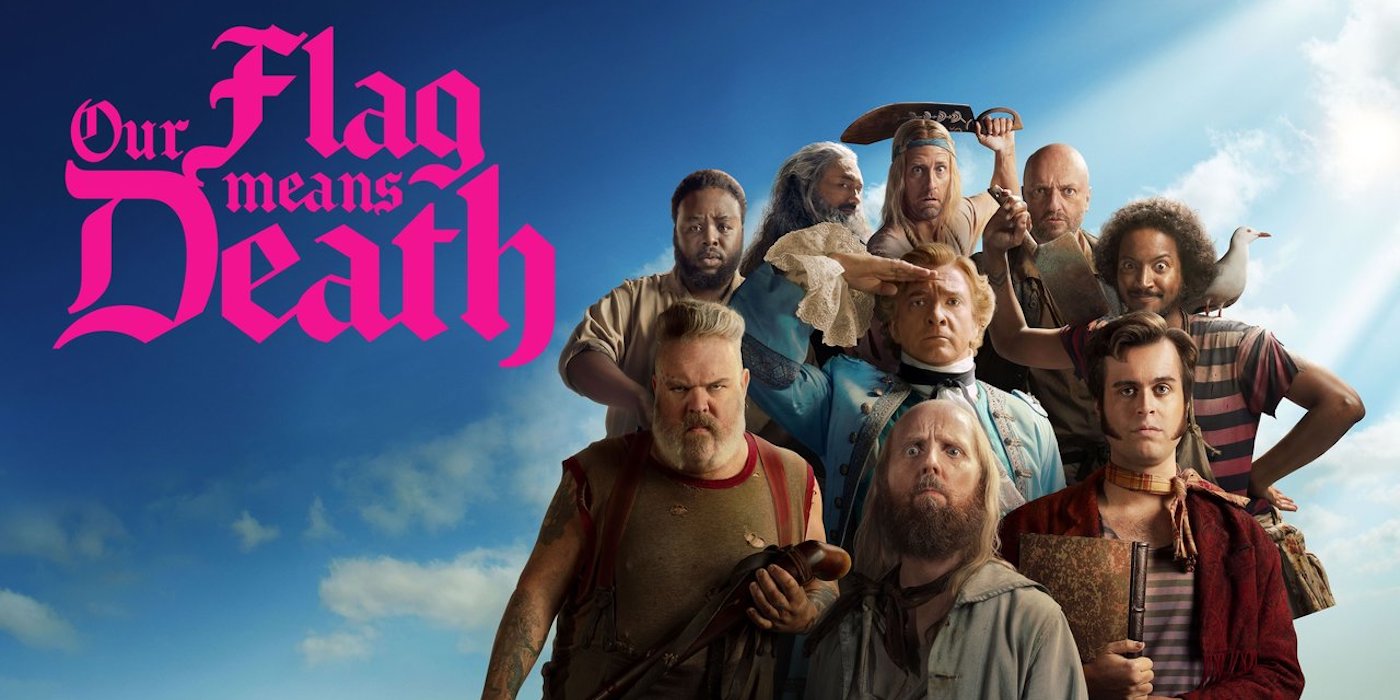 Rhys Darby and Taika Waititi star in Our Flag Means Death, a hilarious and heartwarming tribute to swashbucklers, outcasts, and misfits.
That fandom is strong with this new HBO Max show featuring pirates, and it's no wonder. It's a smart, funny, semi-historical series that tickles the funny bone and the heart. Queue up that sea shanty playlist you blared on repeat in early 2020 and put on something frilly. Our Flag Means Death is the pirate content you deserve.
This review contains mild spoilers for 'Our Flag Means Death'. There, now you know. Don't mutiny over it.
Blackbeard & the Gentleman Pirate
Our Flag Means Death is loosely based on the true story of an 18th century pirate named Stede Bonnet. The wealthy Barbados landowner left behind his family and privileged life to become a pirate. Despite being pretty bad at pirating, he became friends with the notorious Blackbeard Edward Teach. The show certainly takes creative liberties when characterizing its subjects, but many of the story's details are actually true. Bonnet did, in fact, pay his crew a wage as opposed to a cut of the profits. And without any seafaring or pirating skills, he relied a lot on his first mate. He certainly wanted to bring an air of refinery to the business of pirating.
Rhys Darby plays Stede Bonnet with what I can only describe as comedic grace. There are plenty of moments to laugh at his inability to be an ocean bad-boy. But his wit and compassion save the day just as much as they land him in trouble. Bonnet's character grows throughout the story. And while Darby brings a softness to his performance that is often comedic, it's that same softness that gives his performance so much gravitas when it's needed.
Meanwhile, Taika Waititi's Blackbeard is nothing short of a revelation. When the series trailer premiered, I was a little concerned that the comedy would take away from the fierceness of the Blackbeard legends. I didn't need to worry a bit. Waititi beautifully portrays a jaded adventurer whose cunning delights, terrifies, and saddens in good measure. The chemistry between Darby and Waititi is remarkable… but I'll dig more into that in a moment.
Our Flag Means Death – Meet the Crew
The rest of the cast is made up of lovable oddballs. These mostly-fictional mutinous pirates get up to their own shenanigans through the series, giving the show some really enjoyable subplots, for laughs and for feels. Every crew member is worth their screen time, but I do have a few favorites.
Lucius, played by Nathan Foad, is the ship's scribe. He keeps beat with Captain Stede's ship by recording its story and calling things as he sees them. He's got several quotable moments in the show. Frenchie, a crewmate played by Joel Fry (Cruella, Game of Thrones), has an anachronistic knack for conning rich people. Buttons (Ewan Bremner of Trainspotting, Wonder Woman), Black Pete (Matthew Maher), and Roach (Samba Schutte) each bring their own glorious madness to the ship's deck. And you'll likely recognize Kristian Nairn (Game of Thrones) as Wee John Feeney. And Samson Kayo's Oluwande serves as a voice of reason during moments of joyous mayhem, along with his mute friend Jim.
Of course, it's not just the crew of the Revenge that turn in stellar performances. Leslie Jones has some really great moments as Spanish Jackie, and I'm very eager for her to return in a second season. In fact, you'll recognize several familiar funny faces in the show. Fred Armisen, Will Arnett, Selenis Leyva, Kristen Schall, and Nick Kroll all lend their talents to this hilarious period piece.
The Pirates Who Stole My Heart
For this particular show, HBO Max staggered the episode releases very well. The first three episodes were a little slow to start. But by the end of the third episode, I was intrigued. After the following week and three more episodes, I was a devotee.
One of the show's many highlights is its use of costumes. Stede's wardrobe as a wealthy man of his time is, of course, luxurious. But I have to say, Blackbeard's leather looks are giving me a period-appropriate version of gay 70s hustlers, and I would be surprised if that wasn't intentional. The queer representation in this show is stellar. It feels like a love letter to anyone who's been marginalized or ignored for just being themselves.
Subscribe to our newsletter!
Get Tabletop, RPG & Pop Culture news delivered directly to your inbox.
Overall, there's a lot of depth to these characters and their stories that still manages to be really, really funny. I honestly saw someone review this as "What We Do in the Shadows but pirates" and no disrespect to Shadows, but it doesn't hold a candle to the character depth Our Flag Means Death has. Not to be dramatic or anything, but I will be absolutely inconsolable if this show isn't renewed for a second season.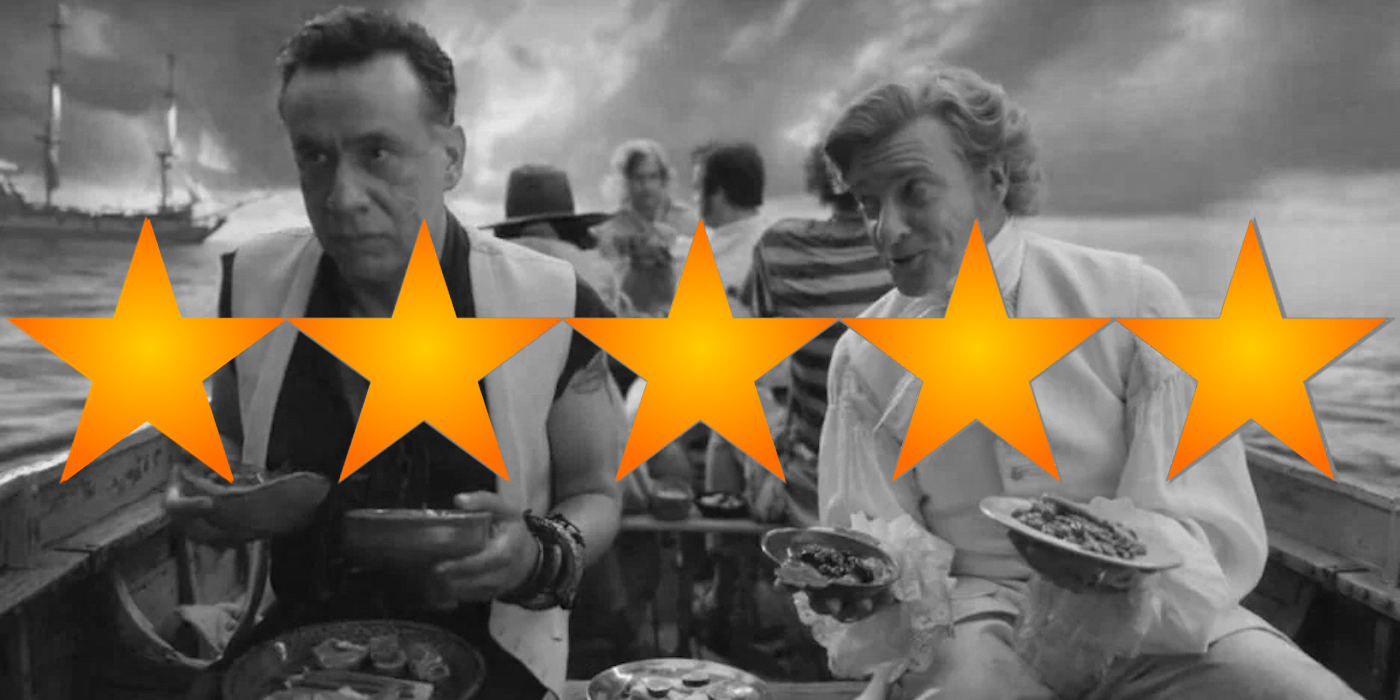 HOLD ON, I'M NOT FINISHED! Past this point, there are some pretty hefty show spoilers. If you haven't seen the series yet, I recommend pressing pause on this article and coming back once you're caught up.
Our Flag – How We Tell LGBTQ+ Stories
You probably already know this, but pirates were actually pretty queer. And so, rightly, are the characters in this story. From the get-go, I had the feeling that Flag was going to push past the usual queerbaiting and give me sincerely queer characters – but I've been burned before. So as the show continued to develop multiple LGBTQ characters, I was gleefully floored.
Stede and Edward's romance is strong but simple. It's impossible not to root for these two characters, and there was slash fic fanart on Twitter almost as soon as the two characters shared screen time. The varied personalities and relationships on the ship pay tribute to the myriad ways queer people have always existed throughout history.
For me personally, seeing the nonbinary performer Vico Ortiz be accepted by their crewmates as Jim once they were out of their disguise. The conversation wasn't overly difficult for their cohorts to grasp. Jim is who they are, and also Jim is not a mermaid. I was so moved to see a story, particularly a period piece, that acknowledges nonbinary people.
The first season of 'Our Flag Means Death' is available to stream now on HBO Max.