D&D Accessories: Keep Your Campaign Notes In Order With These Notebooks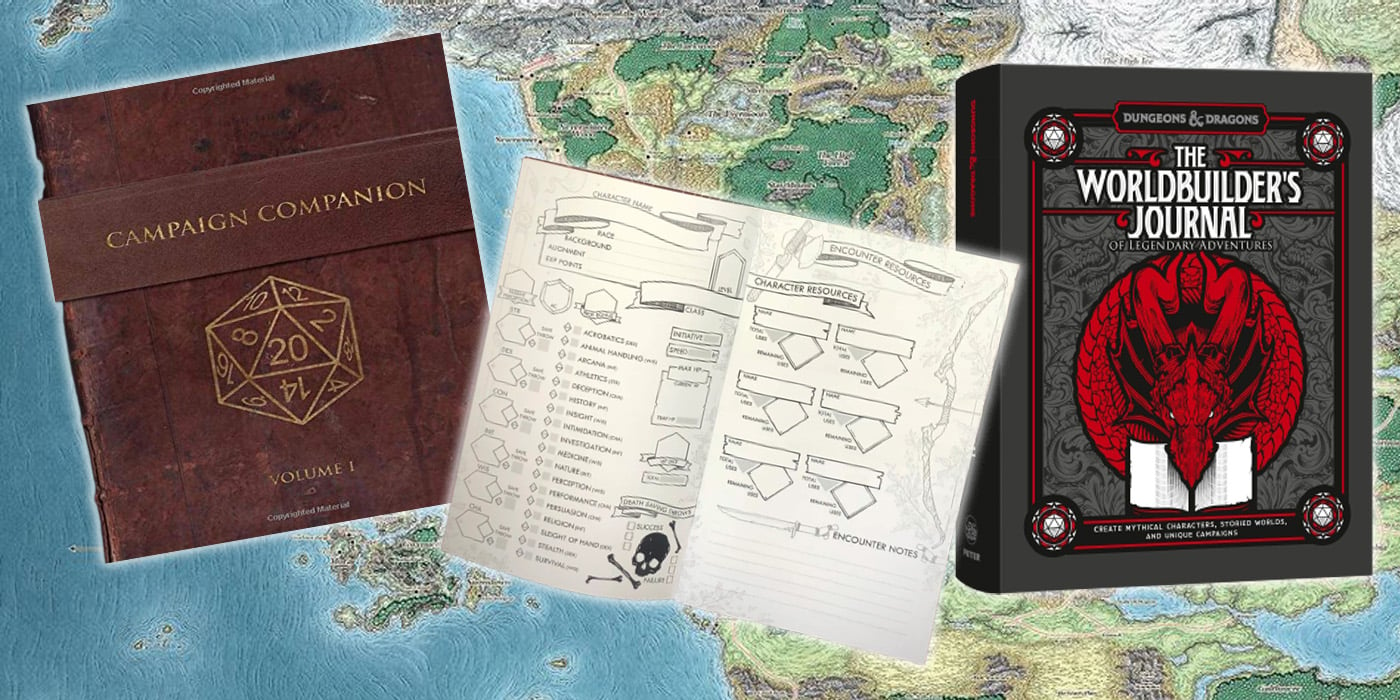 Are you the type of person who keeps careful notes of your D&D game? Maybe you want to be. Maybe you would be – with the right D&D notebook.
Campaign Planners represent hope. Within their stylish covers and blank pages lie perfect campaigns not burned to the ground by players who decided they wanted to abandon the adventure and hop off in search of the most magical pet or some other nonsense. Start your campaign with hope, and keep your best laid plans close at hand with these notebooks specially made for Dungeons and Dragons.
1. The Complete Campaign Journal
The complete campaign D&D notebook is meant to be, well… complete. Keep track of everything on your character sheet from stats to abilities to spells and equipment. But in the same notebook there's space for everything your characters gets into and up to throughout the adventure. Everything is in one place so you'll never forget a side quest or clue. And forgetting your character sheet at home will be an issue of the past.
---
2. The Worldbuilder's Journal
If you're the DM, creating the entire world and story for your players can be a challenge. Some DM's work best in improv situations, others like to have a game bible from the start. But there's a sweet spot in the middle where you create a sandbox for your adventurers to adventure in. But no matter what, they'll need a world to explore. The Worldbuilder's Notebook has 365 questions and prompts to help you build a world as colorful as the characters it will be filled with.
---
3. RPG Character Journal
Not only is this journal pretty, but it has everything a player cold need printed on the pages within. A multi-page character sheet gives you room for everything including backstory, features, and a drawing of your character. But then there are ten pages for spells or important NPCs, 100 pages for note-taking, and 10 graph pages for mapping out the dungeon you're lost in.
---
4. The Campaign Companion
The Campaign Companion is a one-stop reference and note book for DMs and players alike. Common information like item prices, location names, and magical artifacts are mixed in with blank pages for notes. Whether you want to remember the name of a new foe or need a shop name on the fly, The Campaign Companion has you covered.
---
5. Slimline Character Journal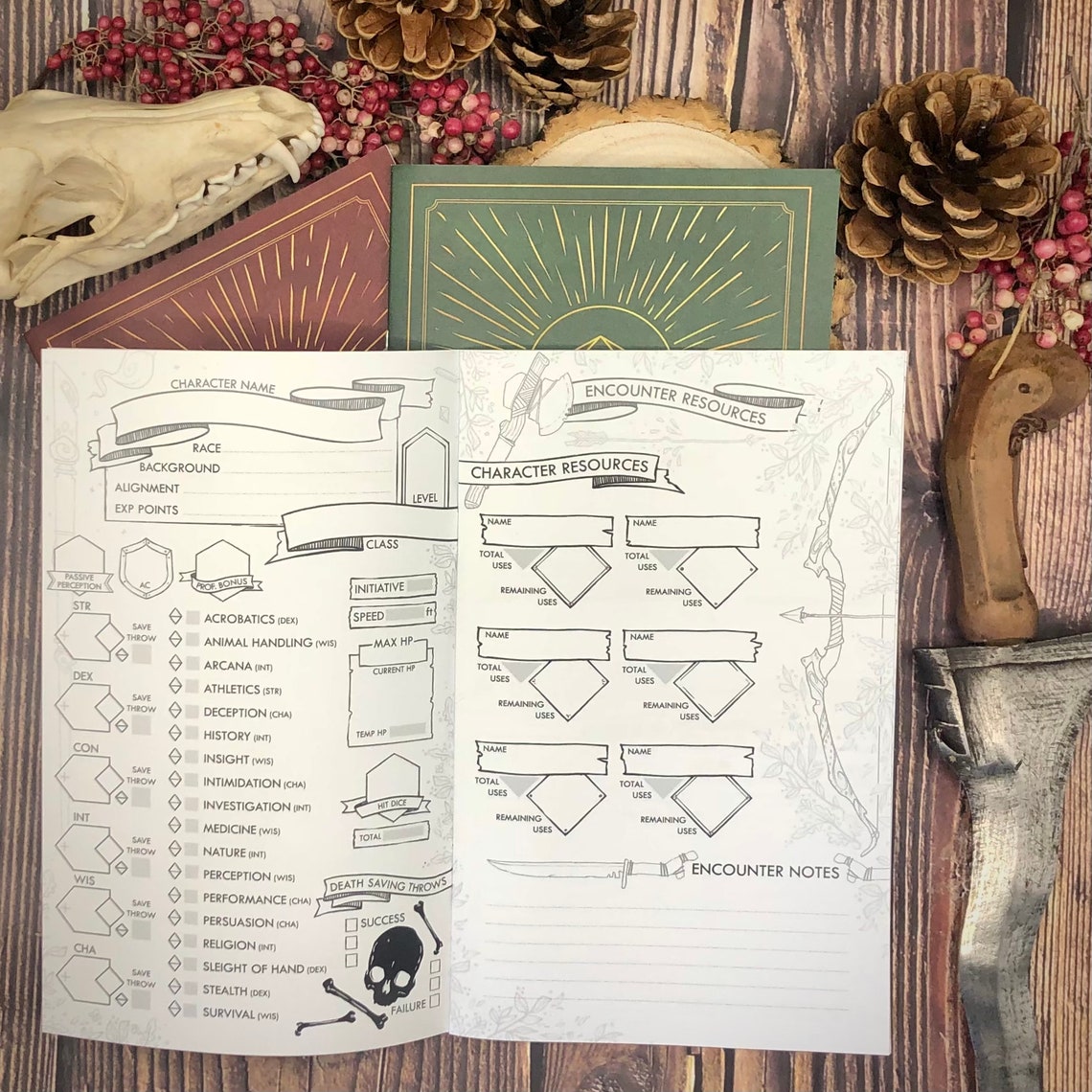 This isn't designed for keeping track of your sessions as much as keeping track of everything to do with your character. The character journal creates a clean, organized, and stylish way to write out all of your stats, spells, equipment, etc. To help with story and character there's a place to keep track of NPCs and locations you interact with throughout your campaign, so you'll never forget a name again!
---
Do you keep campaign notes? Is your mind a steel trap? Will you start keeping notes with any of these notebooks? Let us know in the comments!
Happy Adventuring!