Asterian Spectra Brings Cutting Edge Tech to Deadzone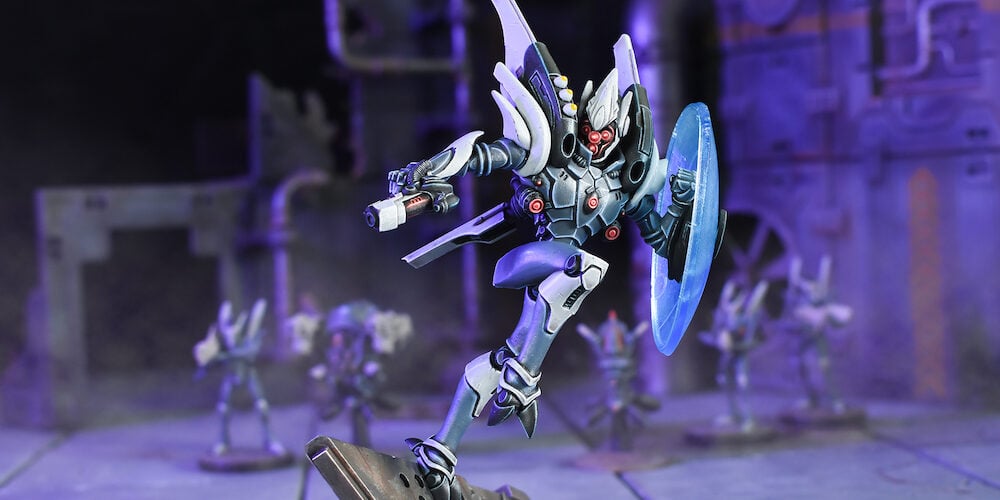 The swift attacks and high-tech shields of the Asterian Spectra are must-haves in Deadzone battles.
They are small, they're aloof, they're cold. The Asterians may seem weak, but these soldiers are agile, and their minds are super sharp. Their tech gives them a lot of shooting, and some of the best melee units in Deadzone that can obliterate nearly anything put in front of them. They also excel at defense with plenty of available shields, which the Asterian Spectra carries.
Do their tactics sound like your style? Take a look at their lore…
The Asterians venerate the pursuit of universal balance above all else, their very society is based around this concept. Their disdain of warfare and violence has led to the development of technology which allows their finest warriors to fight on the battlefield without physical risk, piloting sophisticated remote drones from orbit known as Cyphers which are as nimble and capable as a living being, with the added bonuses of far superior speed, strength and endurance.
This unit is only deployed when the situation is dire. They're capable of swift, surgical strikes and are equipped with the latest stealth and shield tech. Add the strength of the Spectra to your Asterian Deadzone Clade today!
Asterian Spectra – $47.50
1 x Resin Spectra
1 x Translucent blue resin energy shield
2 x Head options
2 x Weapon options
1 x 50mm base